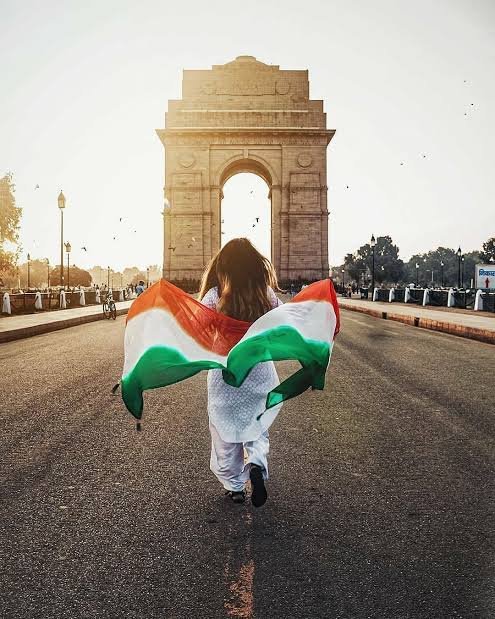 26th January, Gantantra Divas ki Hardik Shubhkamnaayein !!!
India is one of the South Asian country. It is known to be incredible for its diverse culture and citizens. People of India consider the country as Mother Goddess, Bharat Mata. Singing Jana-Gana-Mana with Indian flag in hand is best feeling for every Indian.
Two momentous days in the History of India are 15th August, 1947 and 26th January, 1950. These two days fill the heart of Indians with great devotion, exaltation and patriotism towards their Nation.
The Country was under British Rule for over 200 years. India became independent from the British Rule following the Indian independence movement. 15th August, 1947 was the day when India attained its Freedom known to be Poorna Swaraaj. This day is celebrated as Independence Day. It is known as Swatantrata Divas in Hindi.
26th January is celebrated as Republic Day. It is known as Gantantra Divas in Hindi. On this day (1950), Indian Constitution came into force. It replaced the Government of India Act – 1935 as governing document of India. Thus, the nation turned into newly formed 'Republic'.
Freedom In Mind, 
Faith In Words, 
Pride In Our Heart, 
Memories In Our Soul, 
Lets Salute The Nation on Republic Day !! 
| | | |
| --- | --- | --- |
| Date | Year | Importance |
| 15th August | 1947 | Independence Day |
| 29th August | 1947 | Appointment of drafting committee |
| 26th November | 1949 | Indian Constitution Day |
| 24th January | 1950 | Adoption of National Anthem, Jana-Gana-Mana |
| 26th January | 1950 | Republic Day |
Important dates of Indian History
15th August, 1947
On 15th August 1947, India put an end to Slavery and achieved Freedom after a long struggle. All Indian leaders played a crucial role in making India as an independent nation. Pt. Jawaharlal Nehru, the first Prime Minister of India hoisted the National Flag, in its vibrant tricolor over the Red Fort, Delhi.
Since then, India is celebrating Independence Day as National festival every year. People sang, Vande Matram, Jana-Gana-Mana and shouting slogans as Bharat Mata Ki Jai.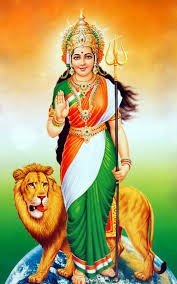 India achieved freedom through Indian Independence Act, 1947. India obtained its independence as a constitutional monarchy with George VI as head of state and the Earl Mountbatten as governor-general.
29th August, 1947
Although Country got Freedom from British rule, it did not have it's own Constitution. After two weeks of Independent India, Drafting Committee was appointed for the drafting of a permanent Indian Constitution, with Dr B R Ambedkar as chairman.
26th November, 1949
After a set of three sessions of Constituent Assembly, the Constitution was signed by President and adopted officially on 26th November, 1949. Lot of Hard work and dedication of Indian leaders, finally drafted Indian Constitution and choosen a date 26th January, 1950 to declare India a complete sovereign republic nation.
Every year This day is celebrated as National Law Day or Constitution Day in India. 284 members signed the Constitution. The day marks the importance of Constitution and the ideas of Dr. B. R. Ambedkar.
24th January, 1950
On 24 January 1950, two copies of this document, ie, one in Hindi and one in English was signed and accepted.
Gurudev Rabindranath Tagore composed a patriotic song called Bharoto Bhagyo Bidhata in Bengali language. This song is then translated to Hindi as Jana-Gana-Mana–adhinayak-jaya-he…..
The Constituent assembly of India adopted the first stanza of song- Bharoto Bhagyo Bidhata as National Anthem on 24th January, 1950.
The National Anthem, Jana-Gana-Mana is sung after National Flag hoisting, in honor to salute Bharat Mata and motherland.
26th January, 1950
India declared itself a sovereign, democratic and republic nation with the adoption of the Indian Constitution on 26th January, 1950. A day specially selected for the its historic significance. At Lahore session in 1929, the Congress had passed a resolution declaring goal for India- 'Poorna Swaraaj' as opposed to British rule.
It had also decided to observe thr Independence Day on 26 January every year till India actually gained freedom. This it was appropriate to choose that day to show the continuity of our freedom struggle from beginning to the adoption of the Constitution.
First President of India, Dr. Rajendra Prasad overlooked the first Republic Day celebration at Delhi- The Capital of India. On this day, The parade is conducted by the Indian President and is arranged by the Ministry of Defence.
This day was remarkable in the history of India. The Constitution gave citizens the Fundamental rights, duties and also right to choose their own government by election.
Constitution of India :- Bhartiya Samvidhan
Constitution is set of rules according to which a state is governed.

Definition
Constitution of India is a hand written document comprising in its original 395 articles and 8 schedules. Indian Constitution replaced the old Government of India Act-1935.
The Constitution of India has the record of being the most lengthy and detailed constitutional document in the World. Dr. B. R. Ambedkar is considered as chief architect of Indian Constitution.
The original Constitution of 1950 is preserved in helium filled case at the Parliament House in New Delhi.
The Preamble
Preamble is online or preface to the Constitution. It provides introduction and sets guidelines to guide people of the nation. Pt. Jawaharlal Nehru drafted the preamble in Constituent Assembly, based on 'Objective resolution'.
The Preamble begins with:- 'WE, the people of India' which marks the unity and strength of citizens of India. There are 9 Key words in the Preamble as:- Sovereignty, Socialist, Secular, Democratic, Republic, Justice, Liberty, Equality and Fraternity.
The constitution declares India as Sovereign, Socialist, Secular, Democratic Republic, assuring its citizens justice, liberty, equality and fraternity.
Celebration in India
Indian National Festival, Independence Day and Republic Day are celebrated with great enthusiasm and zeal every year. These Two days India offers National Holiday.
National Flag hoisting ceremony, sweets distribution, parade, cultural events, award distribution ceremony and patriotic speech are held countrywide. Main function is organized at New Delhi under supervision of India's Prime Minister and President.
We the Indians, celebrate the day with great gratification and charm of being Indians. At last I will proudly say, Jai Hind, Jai Bharat !!!