Hotel is a place where you stay while traveling out from your town. It is more like a guest house where you take rest and place your all the luggage. Hotels offer various different facilities.
"Think about it; how do you feel when you are planning a vacation? You feel excited and happy. Your stress level is diminished, and this also affects your work in a positive way."

– John Morgan.
We all have missed quite a few vacations ,all thanks to an unexpected pandemic. After struggling and surviving through mundane work from home routines one surely deserves a lot of pampering and care.What better way than a extravagant staycation at an elegant resort with top notch facilities? Little breaks are necessary these days pertaining to hectic lifestyles we lead. Good hotels with luxurious details are a life saviour when it comes to a successful vacation.
Here are 5 top luxury hotel options in India
1. Elsewhere Hotel – Beach and Tents ,Goa.
" 'Elsewhere' lies on an idyllic spit of land separated by a salt-water creek. Located in the north of the state, drive past the busy market towns, fishing hamlets and paddy fields until you arrive at a plateau with sweeping ocean views ."
A luxurious offering of Goa, that beats the comfort of mundane hotel rooms.The property is accommodated with colourful tents, heritage villas built in colonial style,some daring back to 1880 s. Being located in a remote corner of Goa ,this place is an abode for tranquility and far from the hum-drums of busy beaches. These boutique villas are well equipped with modern amenities like wifi,air-conditioning ,pool facilities.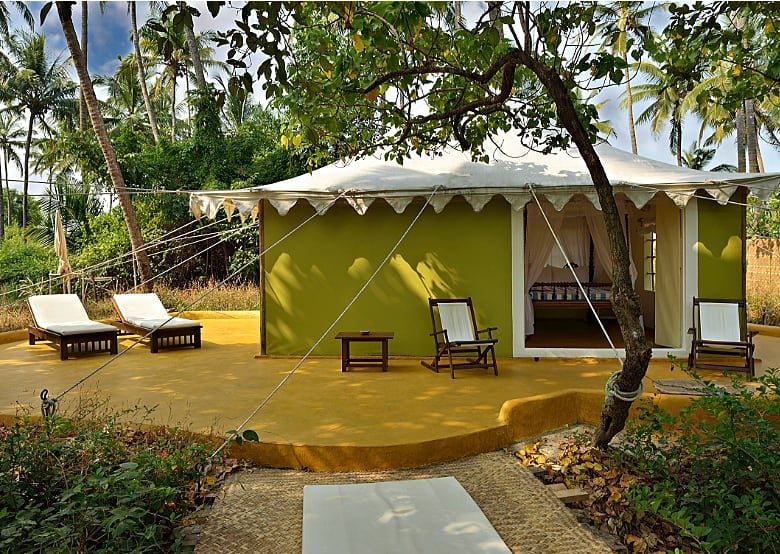 A snippet of what its actually like !
2. The Naini Retreat and Hotel , NAINITAL
Located in close proximity to the Naini lake, about 2000 metres above sea level was once home to the Maharaja of Pilbhit. The colonial style property is furnished with state of the art facilities.The retreat boasts a lavish wellness spa .With panoramic views of the mountains and a soft chilly weather this could be an awesome escapade for the ones who have been moving mountains !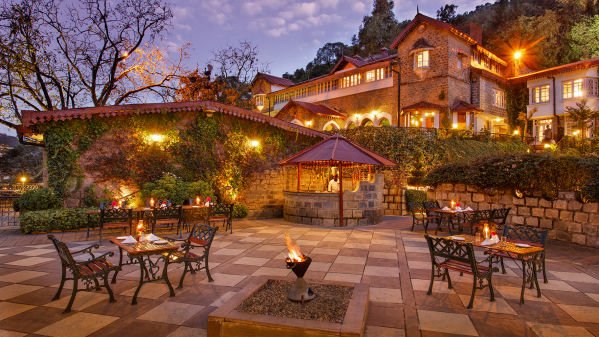 A glimpse of the lovely hotel ,up in the hills ! Here's what the retreat has to offer –
3. Vythiri Resort and Hotel , WAYANAD
A five star resort located right at the heart of Wayanad. Surrounded by lush greenery and coffee plantations around , the essence of Kerala is prominently felt.The resort offers you a relaxing stay in the lap of nature.It is infact well equipped with modern amenities like jacuzzi, pool villas,etc,just to amp up your experience at the retreat.
An entrancing view of The Vythiri ,enough to get you packing your bags
4. Aamby Valley Resort and Hotel , Lonavla.
A modern built resort amidst the picturesque Lonavla could be your next staycation destination , and here's why.The panoramic vistas ,exquisitive designs, luxurious details and up to date facilities will make your stay here a pleasant experience. The property features an expansive golf course as well as offers amples of water sport option for the adventure enthusiasts.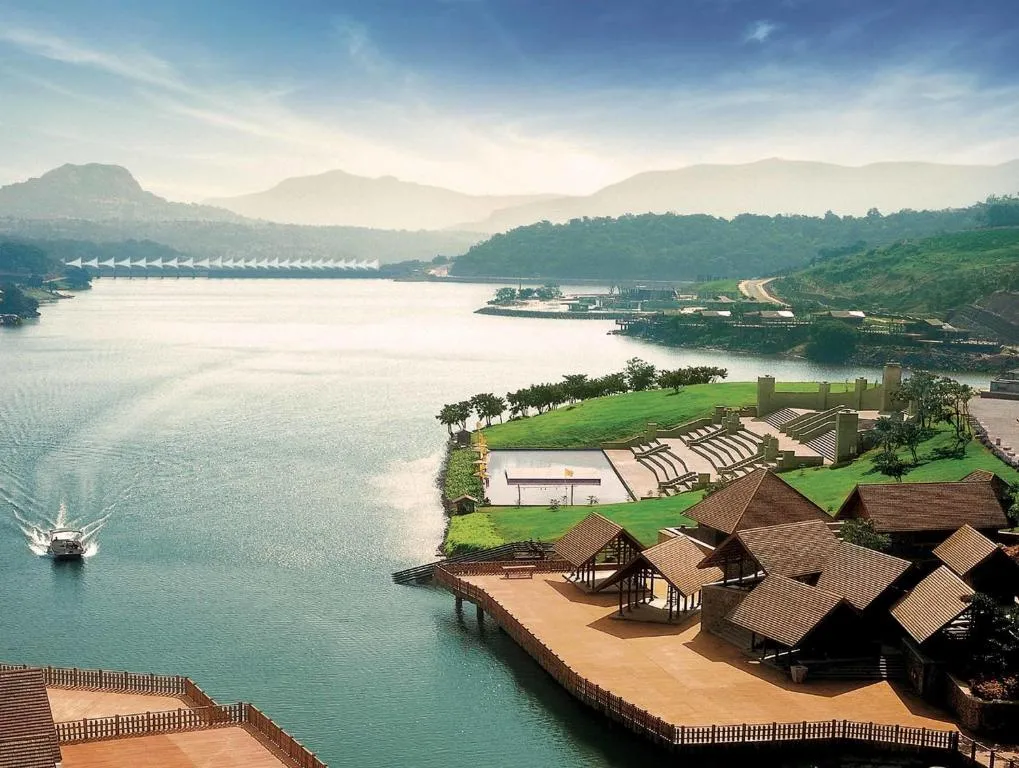 A soothing and calming experience : The Aamby valley.
5. The Leela Palace Hotel, BENGALURU
For the Leela Palace its reputation proceeds its name. The place's opulence and grandeur will surely overpower your senses.You can be sure to get a royal welcome .The palatial setting and everything luxe wont make you regret your decision to choose this place as your staycation destination
here's a glimpse of The Leela Palace experience –
Travel is absolutely an personal and intimate experience whether its a solo trip or a family vacation. An escapade to places unknown can at times give you the much needed from an otherwise monotonous life.When travelling it really becomes really important that the stay is comfortable and relaxing , because its your time to pamper yourselves. India has to offer a wide array of such luxurious hotels and resorts to make your stay warm and welcoming.
But having said that ,pertaining to the situation now there is still the risk of The COVID 19, one must take precautionary measures themselves while travelling for personal safety. Hotels and resorts have been excellently following all the same sanitisation processes making it still safer to travel.
If a staycation has been your mind ,why wait? pack your bags and get going!
P.S – Don't forget the mask !