"Styling is beauty irrespective of the gender sexuality"

-Unknown
If you are also fond of wearing new fashion clothes and want to look stylish on special occasions but are stuck in the matter of where to start, then this article is for you.
Men are less fond of shopping than women…we are not saying this, but generally, the perception is something like this. However, due to the influence of social media, now boys are also giving tough competition to girls in terms of style and fashion. Gone are the days when only girls used to pay attention to fashion and styling. In this era of increasing style and fashion, boys are not behind.
If you are also passionate about wearing new fashion clothes and want to look stylish on special occasions but are stuck in the matter of where to start, then this article is for you. Today we are going to tell you about 7 such things that will make your style level perfect.
All you have to do is the next time you go shopping, pay attention to these 7 things and buy them.
Styling with Watch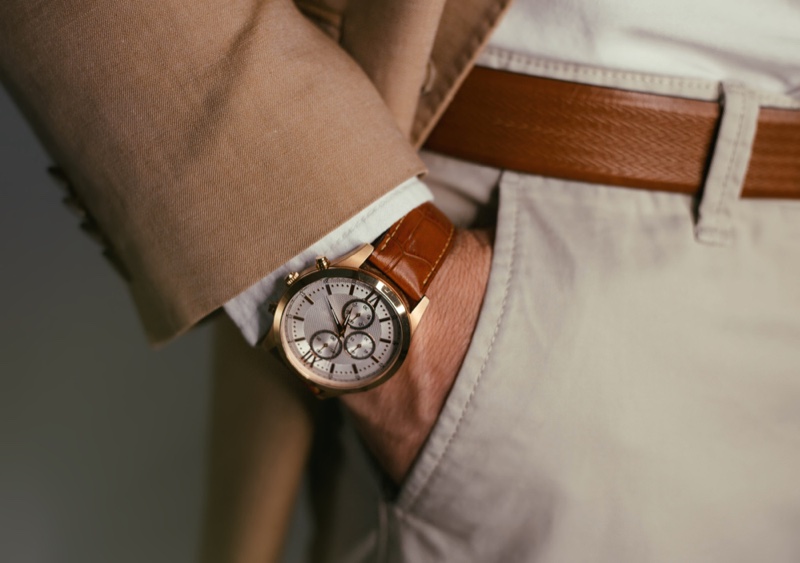 A watch is generally owned by everyone, and it can play an important role in your styling. Try to buy a good-looking watch from a good brand. If you usually keep a casual look, a sporty watch will work, while if you want to keep the look formal, then go for the watch accordingly.
Styling with Perfume
The nice fragrance coming from you will attract anyone to you. Perfume is a very important accessory. Especially if you travel a lot and are prone to sweating, a strong perfume can come in handy. A good fragrance not only gives you a good fragrance but it delighted the mood of yours and others who come in contact with you.
Styling with Nose clippers
Nose hairs do not make a good impression on the beholder. These hairs are not easy to hide, so why not use a nose clipper for them. It is like a hair trimmer. Using it will make you look cleaner.
Styling with Shoes
Many people give less importance to shoes than clothes. Whereas shoes do the job of completing your look. That's why it is important to pay attention to shoes along with clothes and accessories. The right color shoes with the clothes can make your look awesome. A good pair of shoes always make a class apart look when it comes to styling.
Styling with Concealer
Yes, there is no harm in wearing light makeup, as long as it is enhancing your face. If you have dark circles around your eyes, you can use concealer to hide them. Choose the right concealer according to your complexion. This will reduce the blemishes that make your face glow.
Styling with Manicure-pedicure
Often you must have seen women getting manicures or pedicures done, but now men have also become conscious about the grooming of their hands and feet. There is nothing wrong with giving importance to the cleanliness of your hands and feet. Clean and groomed hands and feet are liked by all.
Men love to explore differently by trying different kinds of outfits. They not only love to explore but always try unusual matching for their outfits. Men have different choices and likings in the clothing line. Men always accompany some accessory that is easy, catchy, and handy.
Men love to get updated with trendy fashion and they are not apprehensive about trying different things for their good looks. This day is a turn the table scene as boys/men are much more involved in updating and upgrading their looks with different hairstyles and accessories.
Read More:
https://www.unveil.press/genius-and-innovative-producer-anand-pandit-2022/