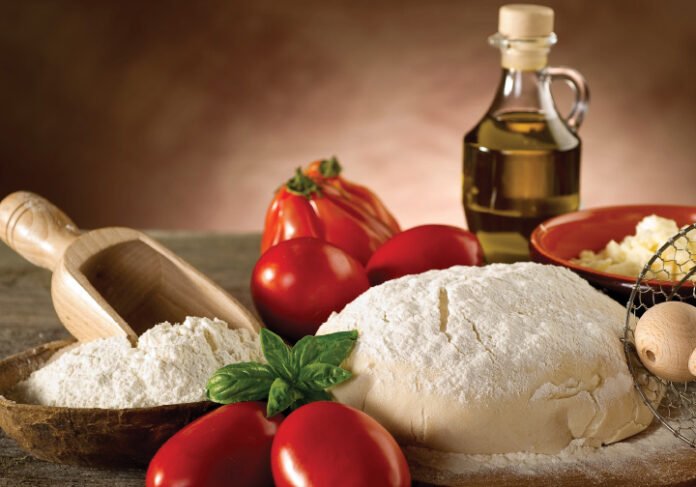 Planning to make something cheesy and crusty for your guest? And you don't have micro oven, Chill!! Now you can make thin crusty pizza with delicious cheesy bust without using your oven and you can do this within 45 min. How??
Pizza is something everyone loves, be it as a quick bite or a meal. It's a Italian cuisine. The word ' pizza' was first documented in A.D. 997 in Gaeta. There are different kind of pizza all over the world. Nowadays we can also customized a pizza. If you like something , add it as a sauce or as a toppings or leave what you don't like at all.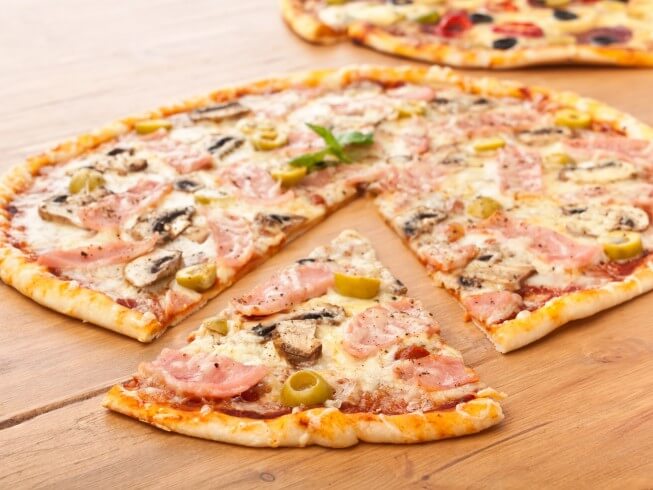 Ingredients we need:
Today we are going to share a most popular recipe worldwide which is cheese crust cheesy pizza. Let's see which ingredients we needed to make a delicious chess crust pizza :
1. Warm water : 1/2 cup
2. Sugar : 1 tbsp
3. Yeast : 1 tsp
4. Flour/ maida : 1 1/2 cup
5. Milk powder : 2 tbsp
6. Salt : 1 tsp
7. Butter : 1 tbsp
8. Cheese spread : 3-4 tbsp
9. Pizza sauce : 3 tbsp
10. Pizza cheese : as desired
11. Oil : 2 tbsp
12. For toppings take any vegetable you liked ( onion, corn, red bell pepper, yellow bell pepper, capsicums etc.)
How to make pizza?

The first step in the recipe is to active the yeast. For activating the yeast we will take a big bowl, then half cup of water adding to it and then add 1 tbsp of sugar and stir it until it's dissolved with the water properly. Now we will add 1 tsp of yeast in it. There are different types of yeast cheesy available in the market. But we will use the instant yeast.
After adding the yeast we will keep it aside to cheesy activate. After 10 minutes the yeast is activate properly. Then we will add 1 1/2 cup of all purpose flour to it and 2 tbsp of mill powder and 1 tbsp of salt in it. The milk powder is not necessary but if you add it , it's increased the taste of it. Then mixed it well and make a cheesy dough out of this.
Now add some oil/ butter and knead the dough for 5 to 6 minutes minimum. Then keep it in a bowl and cover it with wet cloth and leave it for 45 minutes until it's double in size.
After 45 minutes you will see it is double in size and cheesy knead it for 1 minuet. Then divided the dough in two portion, one part is 75% and the other one is 25%. We will made the pizza base with the 75% and we use the 25% as it's cover.
Now take some good amount of dry flour and start rolling it. It has to be quite little than the pizza base. Then cook it in a tawa for about 1 minutes in medium flame. The reason is to cook it to prevent puffing of the cheesy pizza. Now take the 75% dough and start rolling it. You can also use your hand to spread it properly. It has to be thinner in the middle and thicker in the outer part.
Now add the cheese spread in the base. You can add hoe much you want. After spreading the cheese add the cooked base on the top of it. Then add some water on outer corner, then press it to stick properly. Otherwise the cheese comes out. Then take a tawa and transfer it to the tawa. Before transfer it apply some oil/butter. Then take a fork and makes lots of hole in the base. The step it very important don't skip it at all.
Then add some pizza sauce over it and spread it very well. Then add some pizza cheese/mozzarella cheese on top. Now add some toppings like onion, olive, capsicums ,green chilies etc. Then add little bit of oil over it. Then take a big kadai and heat it up and trying to ensure that the kadai you are using is deep. Now inside the kadai add some salt. Then take a metal bowl and place it over it .
Now cover it with a lid and heat it for 15 minutes. After heating it place the pizza tray in it and again cover the lid. And leave it for 25-30 minutes under low flame. After 30 minutes take out the pizza tray from the kadai and your home made pizza is ready to served.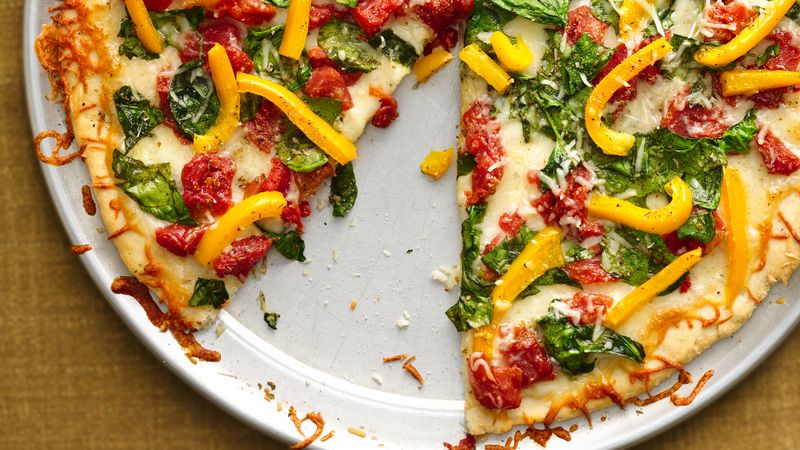 So, let's try this recipe in this weekend and share your cooking experience with us.
Read More: