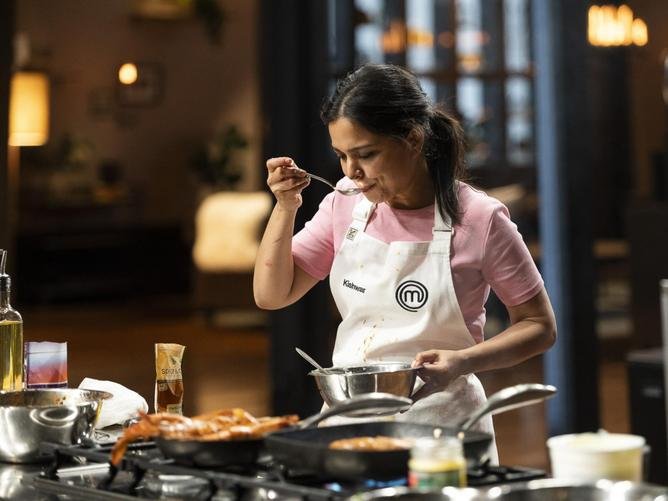 Who is Kishwar Chowdhury?
Kishwar is a breand new cooking sensation, who broke the interent with her brilliant and brave dish of the "humble" panta bhaat, aloo bhorta, and sardines. Her journey from a home cook to becoming a popular contestant and finalist on the Masterchef Australia has truly inspired the world over.
Kishwar is an Australian of Bangladeshi descent. She became a popular contestant on the Masterchef Australia, season 13. She is 38 years old, and owns a printing business. One of the grand finalists, she secured third place on the show. She completed her graduation in Australia, and thereafter persued a post-graduation in Graphic Design from the University of London.
Masterchef Australia
Masterchef Australia is an Australian cooking show, based on the British original show Mastechef, produced by Shine Australia. The first season started in the year 2009. The judges for the season were Anndy Ellen, Melissa Leong. Jock Zonfrillo, Gary Mehigan, George Calombaris, Matt Preston.
Why is Kishwar Trending?
Kishwar Chowdhury, an Australian of Bengali roots, and an ancestral home in Bangladesh, shook the world with her cooking skills on the world TV show Masterchef Australia! She qualified for the grand finale, and shook the world with her simple Bengali comfort dish, the 'panta bhaat' and fish, with 'aloo bharta.'
Now, the panta bhaat is actually one of the most simple dishes of the Bengali household, usually associated with an unsophisticated meal, consumed on days of sickness or deficiency of too many ingredients at home. It is a kind of a soupy rice, generally left to soak over night or a long period of time.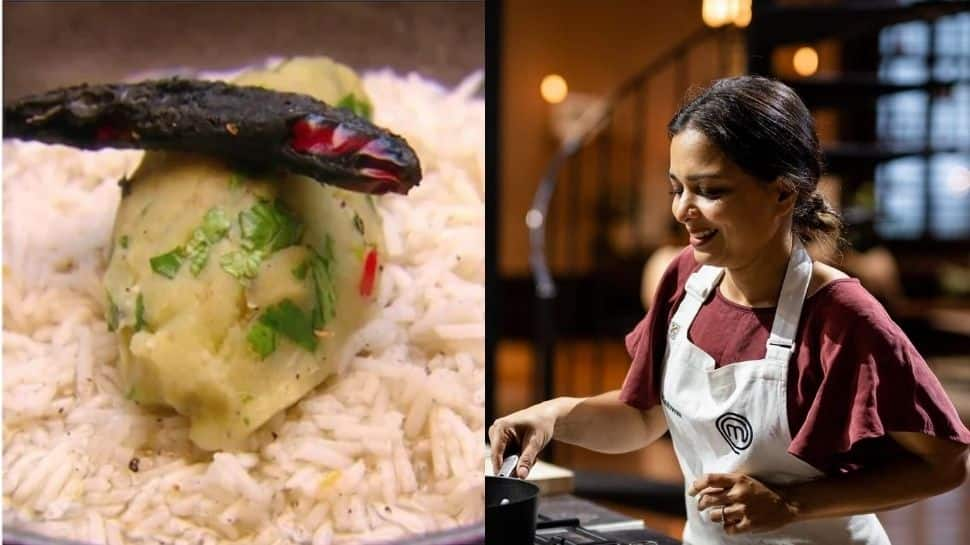 It is eaten with simple side dishes like fries, and the rice eaten cold on very hot days. She served it with sardines and potatoes, with a salsa. Kishwar surprised the Bengalies, especially, by presenting this dish on the Grand Finale episode of the Masterchef Australia, Season 13!
Other dishes cooked by Kishwar on the Show
Alot of Kishwar Chowdhury's dishes were inspired by Bangladeshi flavours, and though they seemed like humble and daily dishes of the Bengali households, for the Bengalies, they blew away the judges with their spices and flavours. Some of the Bengali dishes made by her are:
Mishti Paan: Made with a base of the betel leaf, which is eaten as a post-meal mint in the Indian cuisine since ancient times the mishti paan has a number of add-ons like the supari, khair, chuna. Kishwar amazed the judges by adding ice cream into her dish!
Begun Bhorta (mashed eggplant) :
Jau Bhaat
Lau Chingi : This is a dish of prawns, made with bottle gourd.
Mutton rezala
Khichuri with Begun Bhaja: Khichuri, as we know, is made with rice and daal, mixed with vegetables and spices, usually eaten with ghee and papad, and in the Bengali household, with fried fish , potato chips, and papad.
She is known for always acknowledging her culture and being emotionally attached to her 'home' and family through her food. The dishes she has made for the judges are not delicacies, so to speak, but do hold a very special place in most Bengali households. So, we have her to thank for reminding us of the richness of each of these items, and the brilliant use of spices in the traditional Bengali cuisine.
Read More:
Who is Kishwar Chowdhury, MasterChef Australia finalist from Bangladesh? – Television News (indiatoday.in)
Bengali Panta Bhaat is the final feast from Kishwar Chowdhury on MasterChef Australia – Television News (indiatoday.in)
Bong Mom's CookBook: Lau Ghonto with Bori and Lau Chingri (bongcookbook.com)
Mango-The King Of Fruits, The 5 Hetrogeneity And Uniformity Ordinarily Found In India. » Unveil