Lata Mangeshkar, the nightingale of Indian passed away due to Covid-19. This article is dedicated to the goddess of music on her death.
We all know the veteran singer Lata Mangeshkar, also know as Nightingale of Indian passes away on 6th February, 2022 due to Covid -19 in Breach Candy Hospital, at 8:12 a.m. Lata Mangeshkar died at 8:12 a.m. on Sunday, according to the medical director of Breach Candy Hospital. "She was a Covid patient who was getting on in years. We did everything we could to save the legend. "However, she experienced issues," he explained. Covid-19 and pneumonia had been diagnosed in Mangeshkar. Dr. Samdhani told Indian Express that they had been cautious from the start and that she died as a result of multi-organ failure that had developed in the final few days.
Lata Mangeshkar was born in Madhya Pradesh on September 28, 1929, with music in her blood. Pandit Deenanath Mangeshkar, her father, was a Marathi musician and theatre actor. Throughout her career, Mangeshkar collaborated with music legends of all generations, delivering memorable songs that are still relevant today. Mangeshkar, who was known for her versatility, worked in a variety of cinema genres.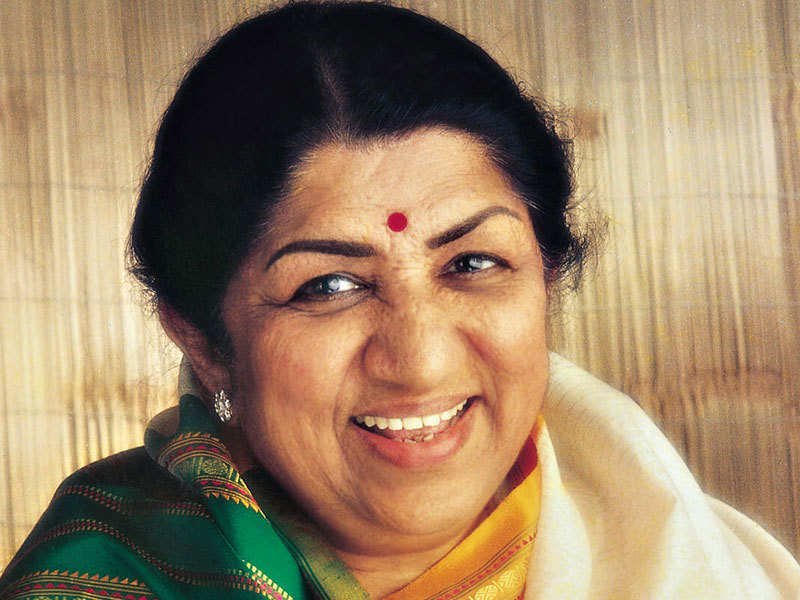 Lata Mangeshkar was mentored by Master Vinayak, a 1930s director, and Ghulam Haider after she went to Mumbai. She then had a particular bond with composer Madan Mohan, with whom she wrote some of her most memorable songs. "With Madan Mohan, I had a particular bond that went beyond that of a singer and a music composer. "This was a brother-sister relationship," she later explained, citing Jahan Ara's "Woh chup rahe" as their favourite duet.
Dhool Ka Phool, Kabhi Kabhie, Silsila, and Dil Toh Pagal Hai were among her hits with Yash Chopra. On Dilwale Dulhaniya Le Jaayenge, she collaborated alongside Chopra's son Aditya. "None have been able to rival Lata's sophistication," Dilip Kumar, whom she addresses as her older brother, added. Nobody can compete with her because she has invested so much in everyone who cares about music — everyone has a little Lata Mangeshkar in them.
Mangeshkar is regarded as one of India's most popular singers, with a career spanning seven decades and over 30,000 songs in numerous languages. In fact, between 1948 and 1974, she is reported to have sung around 25,000 songs, making her the most recorded performer in history, according to the 'Book of Guinness World Records.'
Naushad, Anil Biswas, S D Burman, Shankar Jaikishen, C Ramachandra, Salil Chowdhury, Hemant Kumar, Roshan, Madan Mohan, Khayyam, Jaidev, and Ravi were among the composers with whom she collaborated most successfully. From Madhubala and Waheeda Rehman to Kajol and Madhuri Dixit, Mangeshkar performed for a diverse group of actors. Songs like Yaara seeli seeli (Lekin, 1990), Maaye ni maaye (Hum Aapke Hain Koun!, 1994), Jiya jale (Dil Se, 1998), and Mere khwabo mein jo aaye (Dilwale Dulahaniya Le Jayenge, 1994) showcased her voice's ability to transcend the actor's age.
In 1989, Mangeshkar received the Dadasaheb Phalke Award, which he received three times. She was given the Bharat Ratna in 2001 for her contribution to the arts, making her the second vocalist to get the award after late Carnatic music legend M S Subbulakshmi. Padma Vibhushan and Padma Bhushan were also bestowed to her.
Lata Mangeshkar has been credited as a music director in addition to giving her voice to some well-known songs. Mohityanchi Manjula (1963), Maratha Tituka Melvava (1964), Sadhi Manase (1965), and Tambadi Mati (1966) are among the films for which she created music (1969).
Vaadal, Jhaanjhar, Kanchan Ganga, and Lekin are just a few of the films Mangeshkar has produced.
Asha Bhosle, Usha Mangeshkar, Meena Khadikar, and Hridaynath Mangeshkar are among Lata Mangeshkar's four younger siblings.