We are still in aa shock by the sudden demise of our favourite singer KK. Here are some unknown facts about in memory of our beloved singer.
Krishnakumar Kunnath, better known by his stage name KK, was a legendary singer in the music industry. Pal and Yaaron, which are still played in school and college farewells, became popular with the soulful vocalist, who had produced numerous successful tracks in Hindi, Tamil, Telugu, Kannada, Malayalam, Marathi, and Bengali.
His soothing voice mesmerised millions of people, whether she was performing romantic tunes or energetic music. Despite the fact that the singer had always avoided the spotlight, his songs developed their own individuality. The 53-year-old musician announced his departure from the earth on May 31, 2022, surprising his friends, family, and millions of admirers. KK faced his own set of challenges before breaking through in the profession. Let's take a look at some of the singer's lesser-known details, from his marriage to his first payday.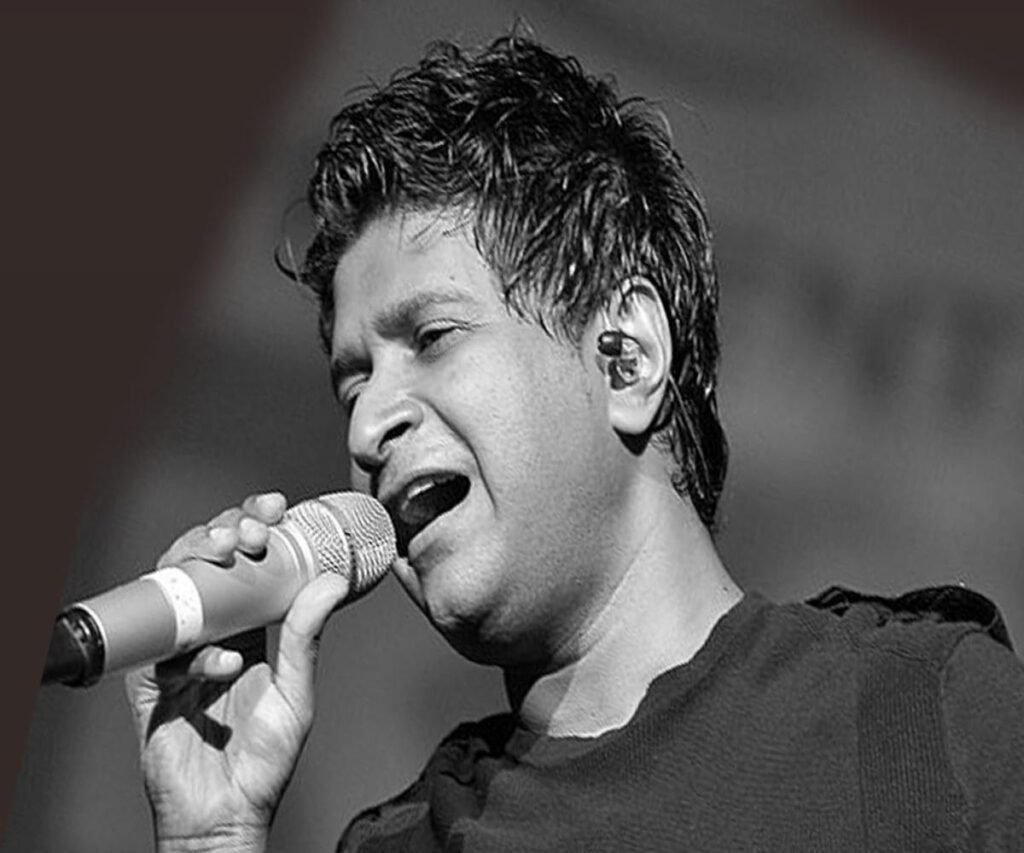 He was raised in Delhi and attended Mount St. Mary's School. He was born into a Malayali family to parents C.S. Menon and Kunnath Kanakavalli. KK, a graduate of Delhi University's Kirori Mal College, began his musical career at a young age, listening to his mother perform Malayalam songs that his father had recorded on a little tape.
Though the vocalist had never gotten any official instruction, he enjoyed singing and realised his affinity for music at a school performance. KK, a second-grader, had performed the song Jab Andhera Hota Hai from the film Raja Rani, and the audience had hailed the young prodigy, and he had found his calling.
There are very few artists in the world of glamour who have never been linked to anyone, and KK was one of them. In his entire life, KK has only dated one girl: his wife, Jyothy Lakshmi Krishna. Jyothy and KK had met in class 6 and had been dating ever since. KK and Jyothy Kunnath married in 1991 and had two children: Nakul Krishna Kunnath, a son, and Tamara Kunnath, a girl.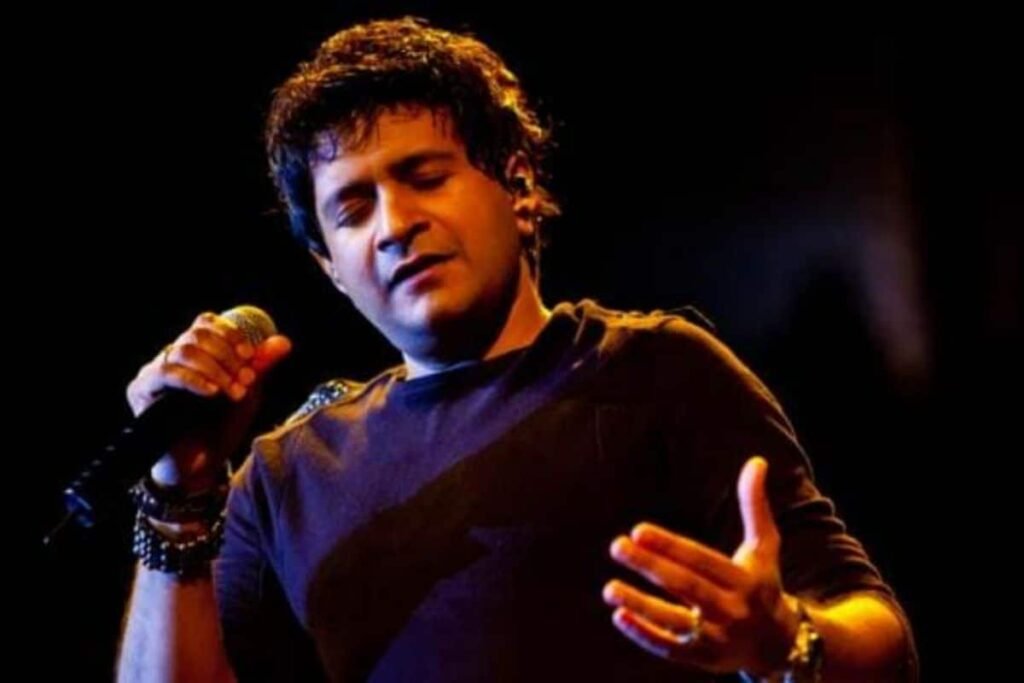 He needed to find work before marrying his ladylove, Jyothy, and he chose to work as a salesman. But, soon after marrying Jyothy, KK became dissatisfied with his sales career and chose to leave. KK had tried his hand at music with the encouragement of his father and wife. He'd purchased a keyboard and began working with Shibani Kashyap and Saibal Basu on jingles. Despite the fact that they made money, KK remained dissatisfied. As a result, he had jetted off from the comforts of Delhi to Mumbai, the city of dreams.
He had lent his voice to almost 3,500 jingles by the time his debut jingle with Loy Mendonsa aired in 1994, and people began to notice the voice behind it. When the music director, Ranjit Barot, approached KK about his costs for his first jingle, the singer was apprehensive because he was unfamiliar with the compensation arrangement in the industry, where he was completely new. Later, when Ranjit flashed his five fingers, KK expected he'd be paid Rs. 500, but his payment came in at Rs. 5000, much to his astonishment.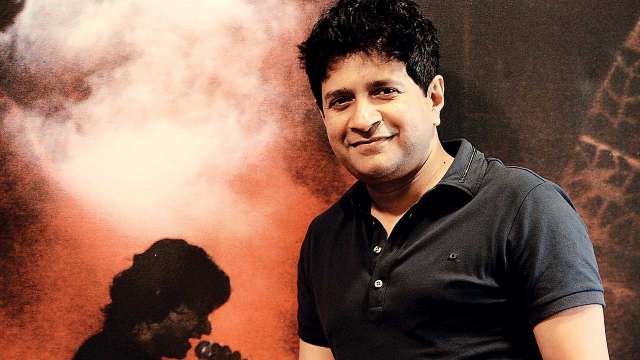 His debut Bollywood song was Chod Aaye Hum Who Galiyan from the film Maachis, and he gained his break as a playback vocalist with AR Rahman's smash songs Kalluri Saaley and Hello Doctor. But it was the superhit song Tadap Tadap Ke Is Dil Se from the film Hum Dil De Chuke Sanam that catapulted KK to fame. He had become an overnight sensation, and there had been no turning back for him since.
Aap Ki Dua, Yaaron, and Pal's title tune continue to rule the hearts of young people and bring back all the nostalgic memories. KK had sang every single from his heart, whether it was foot-tapping numbers like Banda Ye Bindas and Koi Kahe Kehta Rahe or romantic tracks like Sach Keh Raha Hai Deewana and Khuda Jaane.
He has also performed on television series such as Just Mohabbat, Shaka Laka Boom Boom, Hip Hip Hurray, Kavyanjali, and others.
Despite the fact that KK's songs had a significant influence on audiences, he had only received one award in his nearly two-decade career for his song Khuda Jaane from the film Bachna Ae Haseeno. KK, on the other hand, had no reservations about it, as the artist had previously said that he had no ambition to win an award.
Even after such a tremendous career, KK maintained a low profile and was rarely seen outside of his gigs. On one of his shows, KK remarked that most of the time, the audience approaches him after the show to inquire whether he was the true voice behind the songs he had sung. KK had expressed his thoughts about the situation, saying that while he enjoyed being the underdog, he felt awful that people don't care about the singers behind their favourite songs unless they appear in public.
KK performed at the Sir Gurudas Mahavidyalaya event at Nazrul Mancha in Kolkata on May 31, 2022. He had felt uncomfortable after the event and had gone into cardiac arrest on his way to the hotel. The 53-year-old musician was transported to CMRI hospital, where he was certified dead.