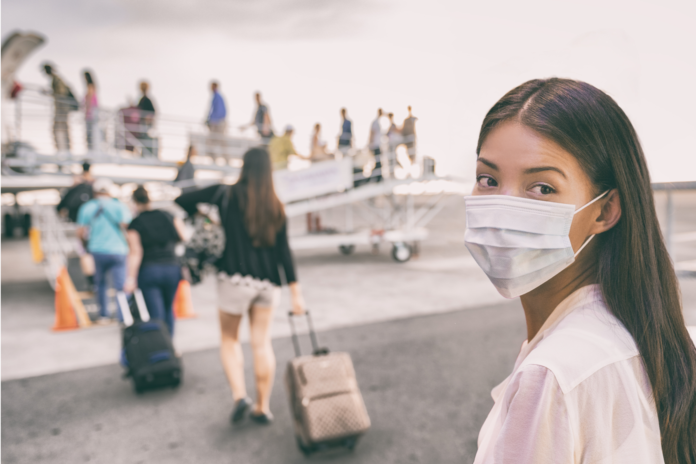 Becoming a responsible tourist
Tourism was expected to witness a massive fall at the beginning of 2020. However, months of restrictions and staying at home has changed lifestyles of a huge number of people. While certain people lost basic earnings, and are going through enormous financial crises, a few upper and middle classes do have the means and the urge to travel for pleasure.
Travelling, or a vacation is a valid way to relax your mind from the increasing panic and stress of the worldwide lockdowns, as they slowly begin to lift. If you are planning a trip in the next few days or months, there are few things you should keep in mind. It is necessary to travel, or go on your trip, keeping in mind the destructions, deaths, and pain that people have had to go through because of the virus.
Increased tourism hit in Manali during the Second Wave
Recently, there was a news about the inflow of tourists at Himachal Pradesh, in place like like Shimla, Kufri, Narkanda, Dalhousie, Manali, Lahaul. This rise in tourism is perhaps the result of the heatwave in the plains that drove so many tourists, despite the ongoing second wave of the covid 19.
A similar rise in tourists was also seen in the Darjeeling hills of Bengal, at the beginning of July. While it is true that these places survive majorly on the tourism industry, it is equally important to keep the pandemic in mind, and then travel to the relatively "safer" places.
On the other hand, places like Santiniketan, and later Digha and Darjeeling, places of high tourism have begun demanding a negative convid test report before travelling to these places.
Why Urban tourists travelling to these places is Problematic?
In 2020 itself, he global report provided by worldometer.com revealed that the top-ten countries that had suffered the highest number of COVID-19 cases were among the very highly urbanized countries. In larger cities, people are physically more closer to each other, and is naturally more difficult to maintain distance. Thus the spread is higher.
So, tourists usually travelling from urban centers like Delhi and Kolkata, to the hills of Himachal or Darjeeling is a huge risk for the people of these places. Not only this, but there have been evidences of tourists without masks, entering public places with so safety measures.
This is why, the thought of a trip, so to speak, should firstly be that last option on your mind. If you do, you must:
Be sensitive to the people who live in the places you visit. Their lives are not worth your holiday mood!
Be sure you are not a carrier of the disease before you travel.
Try your best to leave your place of visit and the people of the place safe.
What are your other options?
It is important for you, especially if you live in a place or situation where you stand high risk of becoming a carrier, refrain from your idea of a trip. It might seem difficult to resist, considering you have the means to go, but their are state restrictions. As these restrictions begin to lift, it becomes your sense and responsibilty to become a safe traveller.
Remember to travel light, have sanitizers at all times, never put the people who welcome you to their towns as visitors in danger. More importantly, consider safe options of having a good time, like spending time with family, working out, earning skills online to make you more employable for the future, AND giving yourself enough writing, and reading time!
Read More:
Urbanisation of pandemics | ORF (orfonline.org)
Pandemic: 5 Definite Things For Devastating 2nd Wave (unveil.press)