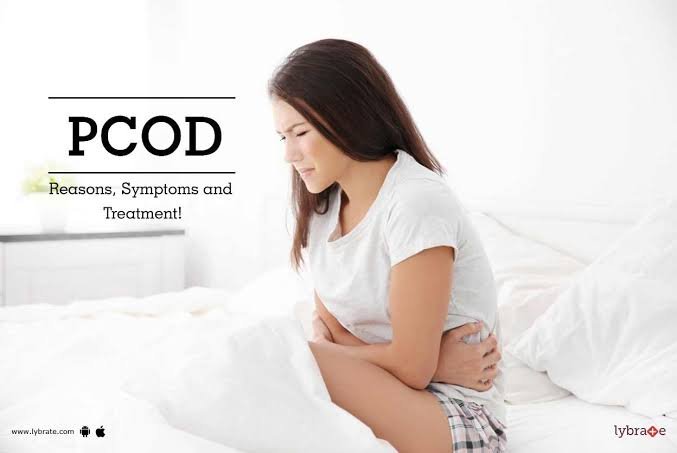 PCOD or polycystic ovarian disease is a very common ovarian disease affecting 5% to 10% of women in the age group of 12 to 45 years. In this disease female hormones are out of balance. PCOD can cause difficulties with menstruations cycle and sometimes can make it difficult for a woman to conceive. PCOD is specified by multiple small cysts in the ovaries which makes the ovaries enlarged and leads to extreme production of estrogen and androgen hormones which caused various bodily issues. The main features of this disease includes irregular period, no ovulation , acne and hirsutism.
WHAT CAUSES PCOD?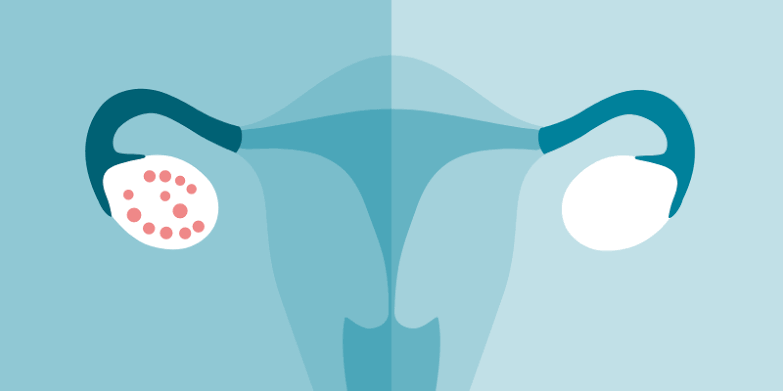 ● Generally ovaries are featured to produce female sex hormone and a tiny bit of male sex hormone which is known as androgen, which helps to regulate the proper development of eggs in the ovaries during each menstrual cycle. Polycystic ovary syndrome is related to imbalance of sex hormones. In this disease the ovaries start making slightly more androgen which causes the patient to stop ovulating, get acne, pimples and grow extra body and facial hair.
● Follicles are bags within the ovaries which contains eggs. Generally one or more eggs are released every month during each menstrual cycle and it is called ovulation. In PCOS the eggs in the follicles are not mature or are not released, instead they form in to small cysts in the ovary. That's why it's named polycystic ovary.
● PCOD runs in family so the chance of having PCOD is higher if any other family member is having the disease.
WHAT ARE THE SYMPTOMS?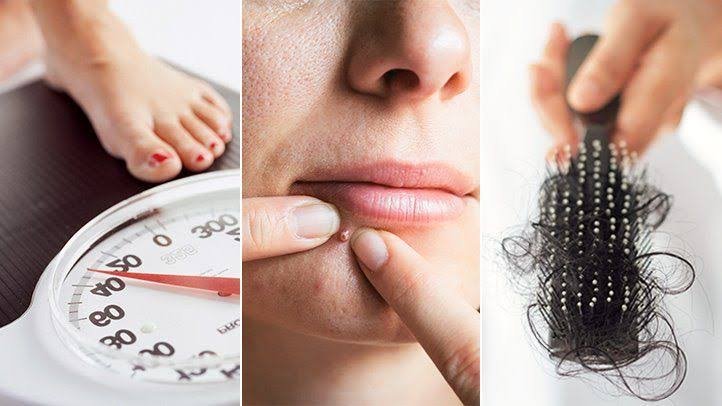 Acne / Pimples
Gaining weight and trouble in losing weight.
Getting extra facial and body hair. Often women with PCOD gets thick and dark facial hair. There is also chance of getting extra hair on belly and back.
Hair fall
Irregular menstruation. In PCOD often woman have less than nine period per year. Some have to face heavy bleeding and in other side some women have no period.
Fertility problem are common in this disease. Some women with PCOS have problems to get pregnant.
Depression is also a symptom of PCOD. One may feel emotionally low or sad if she has PCOD.
TREATMENT OF PCOD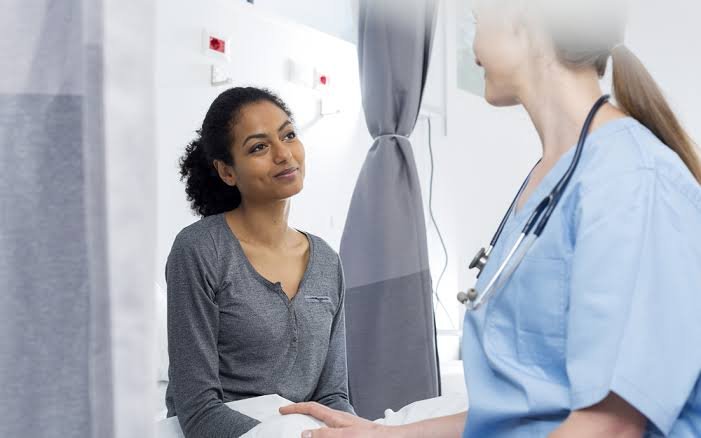 The medical treatment of PCOD focuses on the individual probl6 like infertility, obesity, acne, hirsutism.
● Decreasing the blood glucose level.
● Fertility restoration
● Restoration of regular menstruation cycle and preventing endometrial cancer.
● Treatment of hirsutism and acne
Losing body weight can be hard but it can help in balancing the hormones as well as helps with high blood pressure, high cholesterol, diabetes. Research says, if a PCOD patient (If she has obesity) can loss 5% of total body it helps in balancing the sex hormones and also helps in fertility.
MEDICATION TO TREAT THE ABNORMAL HORMONES AND MENSTRUAL CYCLE
● Progesterone pills or birth control pills. It helps to make the period regular.
● Metformin is a medication which increase the body sensitivity to insulin, it improves the symptoms of PCOS, normalize the menstrual cycle and sometimes also helps in losing weight.
● Clomiphene citrate treatment helps in maturing and releasing the eggs. Sometimes this treatment is needed to get pregnant or to treat other fertility problems.
MEDICATION FOR ABNORMAL HAIR GROWTH
● Birth control pills also helps in this case of abnormal hair growth but it may take some time to make a noticeable difference.
● If birth control pills does not work, then anti androgen medication can be useful in that case.
● Eflornithine cream slows the growth of unwanted facial hair.
COMPLICATIONS IN PCOD / PCOS
● Risk of endometrial cancer.
● Infertility
● Obesity related problems such as high blood pressure, diabetes, heart problems
● There is even a risk of having breast cancer.