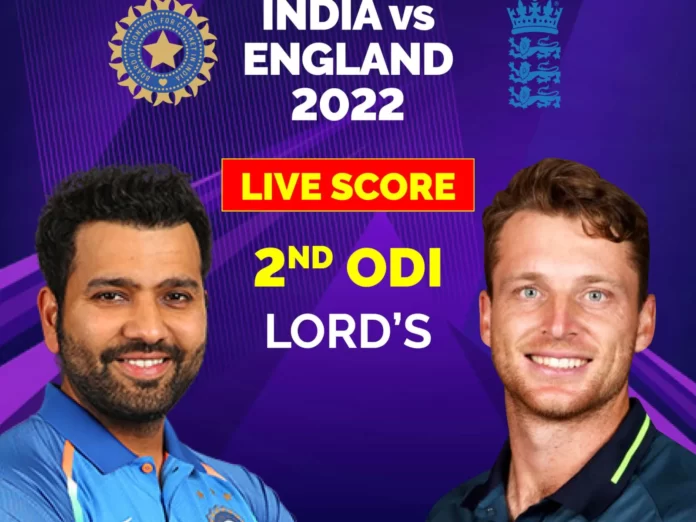 cricket
Cricket: A game of hope and despair.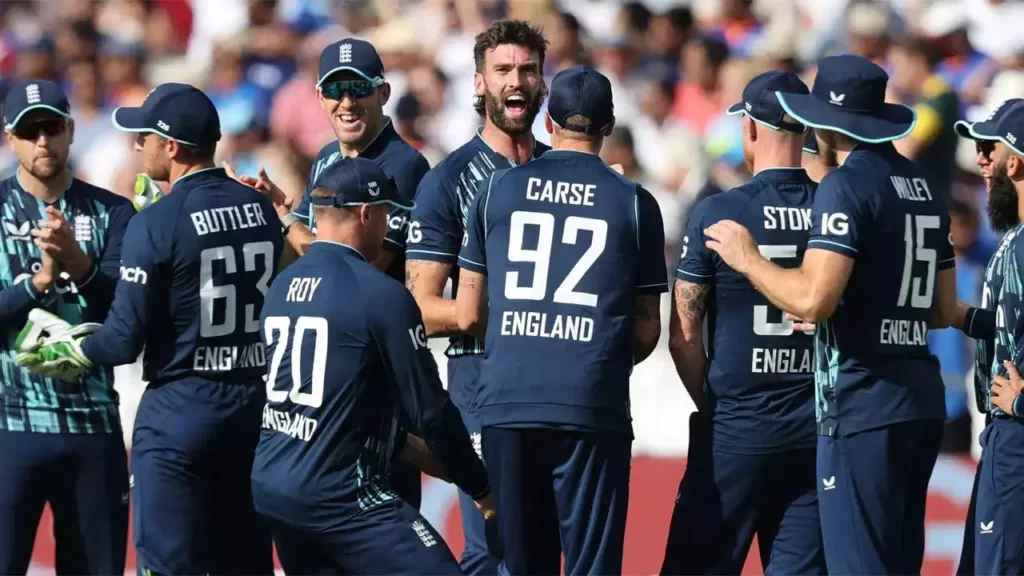 India defeated England in the one-day International (ODI) at the Oval effortlessly by ten wickets. Maintaining a good length ball outside the off stump and exploiting the bouncy Oval's wicket, Jaspreet Bumrah devastated England to a paltry total of 110 runs. India eventually won the match by ten wickets.

So team India was high in spirit. Yesterday (14 July), India took the cricketing battlefield at the historic ground of Lords for the second One-Day International (ODI (50 overs limited) against England, Indian cricket fans expected India to repeat the Oval grounds' feats. But alas! It was not to be.
Description of the second ODI
The fun of cricket is that it is full of uncertainty. Though Lords's pitch supports swinging bowlers, it was spinner Yuzvendra Chahal who stole the show by bagging four wickets. In Thursday's match, Indian bowlers performed remarkably well to restrict England to 246 runs in 49 overs.

However, Batsman let down the team. The Indian batting order collapsed. As a result, India lost the game by 100 runs. Except for Suryakumar Yadav (27), Hardik Pandya (29), Ravindra Jadeja (29), Mohammad Shami (23), and Virat Kohli (16), none could reach a double-figure score or score in the '30s. England thus has leveled the three-match series 1-1 after winning the second match of the ODI series against India by 100 runs.

Skipper Rohit Sharma won the toss. However, in keeping with the accepted tradition of a short format of Cricket, Rohit bowled first.
England scored 246 runs. This target was chasable for India, apparently looking at their ongoing performance on tour. But the Indian batters looked defenseless in front of England's pacer Reece Topley. Topley devastated Indian batting by taking six wickets, bringing England to level the series.

England was all out before stipulated 50 overs in the second match.

England's start was not much praiseworthy. Opener Jason Roy (23) and Johny Barson (38) carried the first wicket stand to 41. However, the team's first wicket fell at 41 when Jason was caught by Yadav when he tried to go for a Pull stroke of Hardik Pandya. After this, Root and Bairstow took the team's score to 72.

On this score, Chahal bowled Bairstow in a lower trajectory ball. After adding ten runs, Root also became a victim of Chahal.
Chahal and Bumrah, with their finer deliveries, showed the pavilion door to half of the English side when England reached 102 runs. In this situation, victory looked nearer to India. But as said, cricket is full of uncertainty.

Roy scored 23, Bairstow 38, and Stokes 21. After this, Livingstone scored 33, Moeen Ali 47, and David Willey scored 41 runs. England managed to a modest total of 246 runs.

Yuzvendra Chahal took the maximum of four wickets for India. Jasprit Bumrah and Hardik Pandya got two wickets each. Mohammed Shami and Krishna took a wicket each.

Now India had to bat, chasing the target of 247 runs.
But India got a setback in the beginning. No runs were scored in the first two overs. On the third over, Captain Rohit Sharma walks off the pavilion before opening his account. He was LBW in an inswinger of pace bowler, Toplay.
The Indian players scored no runs with the bat in the first four overs. The second wicket fell at 27 runs, and four wickets had fallen on the score of 31. Like Rohit, Pant, too, could not even open his account. Virat again failed to prove his mettle. Virat scored 16 runs. He edged a straight delivery of Willey to get caught behind by the wicketkeeper Buttler.
Suryakumar Yadav and Hardik Pandya brought respite with a 42-run partnership for the fifth wicket, but Topley dismissed Suryakumar when he scored 27 runs.
After Yadav's departure, India's victory looked dim. However, Hardik and Jadeja kept the hopes alive with a partnership of 28 runs. Finally, after scoring 29 runs, Hardik became the victim of Moeen Ali. Livingstone and Topley dismissed Jadeja for 29 and Shami for 23. In the end, England reduced the Indian team to 146 runs. India thus, lost the match by 100 runs.
Reese Topley took the toll on Indian batters by taking six wickets for 24 runs in 9.5 overs. David Willey, Kars, Moeen Ali, and Livingstone got one wicket each. However, Willie also bowled brilliantly, scored two maiden overs, and took one wicket.

Conclusion:
All eyes are now on Old Trafford, Manchester "the venue of the decisive third ODI match.