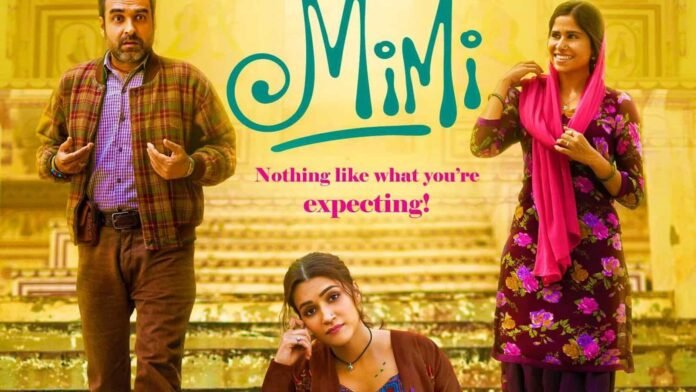 Mimi, Hey guy's what's up! Hope you all good. So here I am again with a movie review article. And this is a masterclass Bollywood movie on 2021, and it's the trending film.
So guys as we all know that in this lockdown situation most of the people are getting bored for being home all the time.
And a good film can make your mood better always. The movie that can change your life and mind.
Some movies are like you just have to watch and put your mind in outside. There are no use for your brain to understand the movie.
But some movies are like you are watching and after ending also you can't understand. Your mind, your brain has cover by them.
Very low percentage of film in India are made by strong storyline. A movie is standing on it's story always.
Since the beginning of 2021, the Bollywood industry has been giving away various web series.
Love, thriller, horror, comedy story is now a good address on the OTT platform's fast-paced web series.
The market for the Indian film industry has been deteriorating since 2020. However, the OTT platform has been a bet on this pandemic.
People have got a taste of real talent and good story. OTT platforms like Amazon, Netflix, ALT Balaji, MX player, Zee5 have taken the Bollywood market down a lot.
For him now many Bollywood stars are coming to OTT.
And once again, the Netflix platform has come up with a new film named as Mimi. So many good actor and actress are in the film and show their real talent.
So let's read the review of Mimi on Netflix.
Mimi movie basic details:-
"Mimi is a 2021 Indian Hindi language comedy-drama film written and directed by Laxman Utekar and co-written by Rohan Shankar, which is a remake of the Marathi film Mala Aai Vhhaychy! (2011) by Samruddhi Porey.
Jointly produced by Dinesh Vijan under his banner Maddock Films and Jio Studios. The film stars Kriti Sanon in the titular role of Mimi, a young woman who opts to be a surrogate mother for a foreign couple."
The makers of film "Bala" represent their next masterpiece.
The main castings are
Cast:-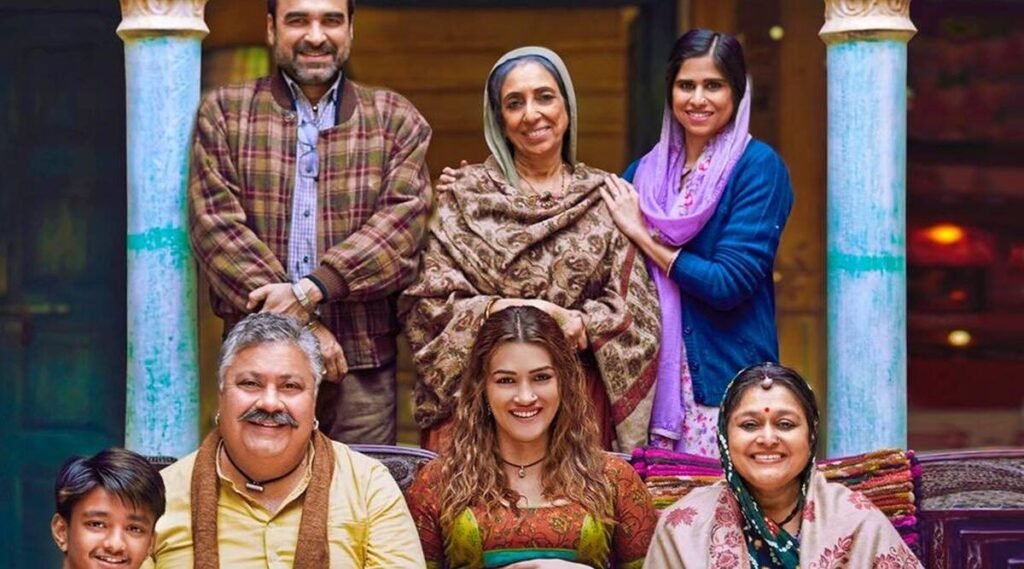 Kriti Sanon as Mimi Rathore
Pankaj Tripathi as Bhanupratap Pandey
Sai Tamhankar as Shama, Mimi's best friend
Manoj Pahwa as Mansingh Rathore, Mimi's father
Supriya Pathak as Shobha Rathore, Mimi's mother
Now let's read the story in few words..
Story of the film Mimi:-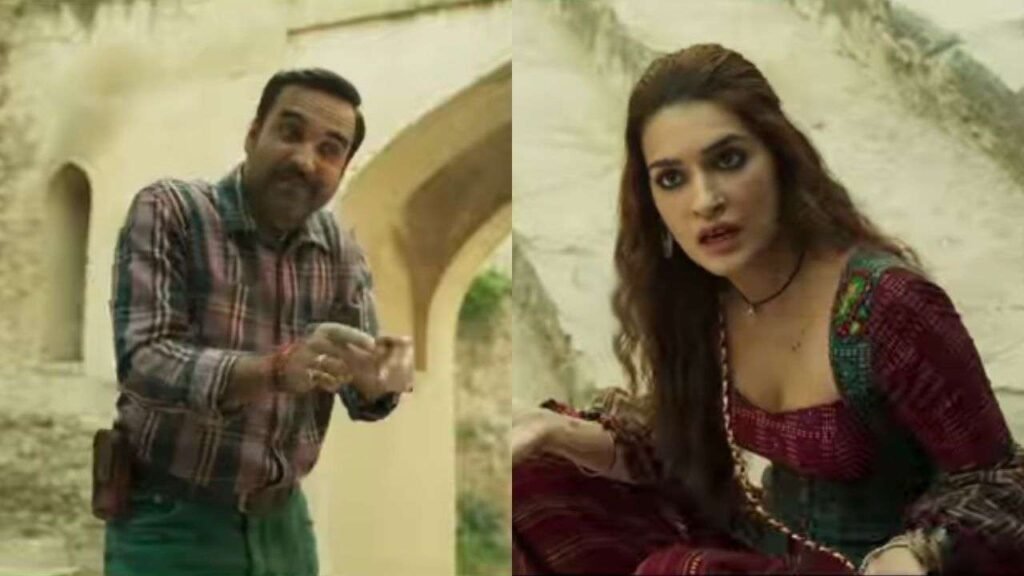 Comedy plus emotion, the most important genre in the film industry. And this time the Bollywood industry gives their best.
Mimi, the story based on the lady named as Mimi. The basic story is about Mimi wants to become an actress and go to Mumbai. But lack of money she couldn't do it. Meanwhile she got the chance to earn a handsome money by doing a work.
The work is nothing but to give birth of a baby by sarogesi. That means the baby's biological mother and father stand one side but another woman will give birth to the baby by the sarogesi process. It's a medical technique. If we tell like the words of our Pankaj sir then it would be,"Bij aur khet kisi aur ka, mimi ko bass khet ki jamin deni he"
Mimi is very famous in her society for her dance, and after doing this she will go to Mumbai and will give challenge to Bollywood other actresses.
Do watch or not to? :-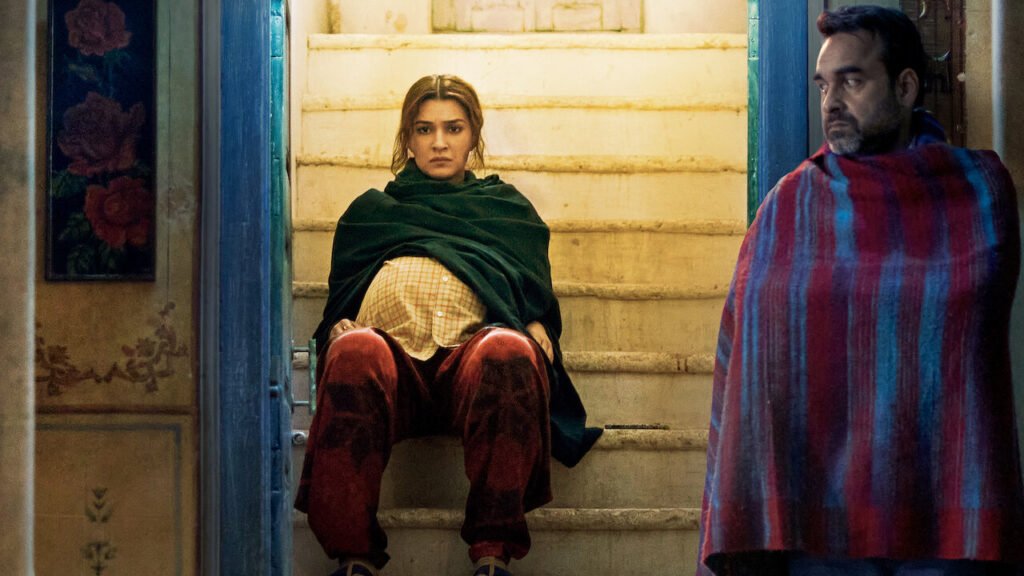 Well, for my opinion, you should watch.
There are some factors which can make you understand that why you want to watch the film. They are the following—
• Content is king- The content may be remake but not disappointed. The original film is only full with emotions but Mimi movie is totally combined of comedy and emotions. The script and direction are too much good by surrounding a pragnent lady.
• Educate by emotion & comedy- The film gives us lots of thing to learn. Most of the Indians are not comfortable with the word pregnancy specially in front of the family. The best thing is that no double meaning jokes, no feminism, but still teaches us a good thought about women.
• Acting & singing- Kriti Sanon, Pankaj Tripathi gave their best on it. The supporting characters are also very good at their work. May their role is small but the performance is 100% done by them.
The singing part is all about the king A.R. Rahman. Very good composition has shown after long time in Bollywood and the item song is also become very famous already.
Negative parts:-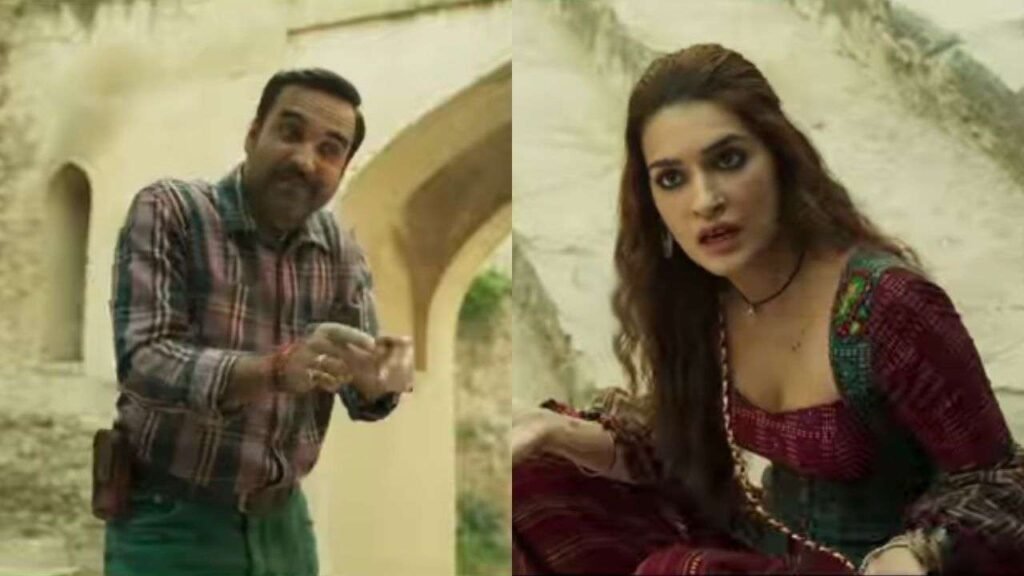 • Didn't show the struggle of Mimi's life on that much way.
• Sometimes the language problem has shown.
Time to give star out of 5:-
I would like to give 4 stars to film out of 5. Now it's your time to watch and give review.