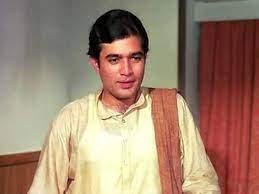 Anand

At what age did I start watching movies? I don't have an answer. Neither my parents, who are no more, ever discussed it. Still, the thought lingers while I write this piece for Unveil. Press, 'an online magazine.' My parents, sister and I would go to the movies as a kid. But after developing the ability to grasp the film, the one that comes to mind is 'Anand' starring Rajesh Khanna and Amitabh Bachchan duo.

It must have been 1971 when I was in the 4th standard of the school. In those days, we lived in the government quarter in Armapur Estate, Kanpur. Near our Armapur market, there was a cinema hall. On today's date, it would get the status of a Tapri cinema hall.


But in those days, Tapri, for us, was like the modern movie theaters in malls now. Forget about AC. Barely there were ceiling fans in the hall. The operator often interrupted the film as the projector switched to the next reel. But, even then, we would be happy when Papa said, "Let's watch a movie today.


Not that Kanpur did not have good talkies. New Basant Cinema Hall in Gumti, Jaihind in P Road, Nigar, Heer Palace, Regal, Imperial in Parade/Mall Road, etc. Talkies in the city were alright in the standard of those days. But all these halls were far from our Armapur quarters.


One such day, we went to our Armapur cinema hall, which we jokingly called our 'royal' spot. The film's name was Anand. I learned about flashbacks in films from Anand. Initially, I was confused, but my father beside me explained it. 'Flash back' in those days was becoming popular in Hindi films.


Rajesh Khanna, in those days, was a star of the silver screen. Although both Rajesh Khanna and Amitabh played excellent roles in Anand, Rajesh Khanna gave an amazing performance in the film, outshining Amitabh, who was close to becoming a major star in the film industry.


Rajesh Khanna's dialogue "Babumoshai" was the soul of the film. After the movie Anand, people began calling typical Bengali people "Babumoshai." The film Anand engrossed the hearts and minds of the people in such a remarkable way. "Babumosahi" still echoes in my ear. His voice's flexibility, sweetness, and variety while saying "Babumoshai" flavored the film's joy.


The film starts with Dr. Bhaskar Banerjee (Amitabh Bachchan) receiving praise and recognition for his book Anand. Calling Anand (Rajesh Khanna) the story's protagonist would not be an overstatement. While replying to the felicitation, Bhaskar said he had not spun out a story but wrote a sequence of events from his daily diary. So it's not imaginary. The audience learns that Anand is no more in the intro stage of the film.


What I appreciate here about director-producer Hrishikesh Mukherjee & writer Gulzar is that they never tried to shape Anand into a typical spicy (masala) Hindi film.


Gulzar never tried to create his story for suspense or thrill in the audience by not revealing whether Anand is living or died of cancer and thus prompting the audience to speculate.

The flashback begins. I prefer to highlight the significant feature of the story instead of going into detail.

Dr. Bhaskar was, on one occasion, presented to Anand (Rajesh Khanna) by his colleague, Dr. Kulkarni. Anand endured cancer but stayed optimistic, despite being aware he wouldn't last more than half a year. He does his best to ensure that people are in a good mood when he is around. His jovial nature keeps Dr. Bhaskar smiling, even if they may be poles apart by nature. Anand is talkative, but Bhaskar is calm, silent, and somewhat reticent. They become good friends.

Anand's health is slowly declining, yet he is determined not to spend the rest of his time in a hospital bed. Instead, he tells Bhaskar and others to remember him as alive, not a cancer patient. He died joyfully in the presence of his friends.