Shershaah, Hey guy's what's up! Hope you all good. So here I am again with a movie review article. And this is a masterclass Bollywood movie on 2021, and it's the trending film Shershaah.
So guys as we all know that in this lockdown situation most of the people are getting bored for being home all the time.
And a good film can make your mood better always. The movie that can change your life and mind.
Some movies are like you just have to watch and put your mind in outside. There are no use for your brain to understand the movie. But some movies are like you are watching and after ending also you can't understand. Your mind, your brain has cover by them.
Very low percentage of film in India are made by strong storyline. A movie is standing on it's story always.
Since the beginning of 2021, the Bollywood industry has been giving away various web series. Love, thriller, horror, comedy story is now a good address on the OTT platform's fast-paced web series.
The market for the Indian film industry has been deteriorating since 2020. However, the OTT platform has been a bet on this pandemic.
People have got a taste of real talent and good story. OTT platforms like Amazon, Netflix, ALT Balaji, MX player, Zee5 have taken the Bollywood market down a lot.
For him now many Bollywood stars are coming to OTT.
Now an another masterpiece movie is available on Amazon Prime OTT platform. The real talent of Sidharthand Malhotra and Kiara Advani and other actors have shown very nicely.
Shershaah Basic details:-
Shershaah is a new 2021 Indian bollywood film. This biographical war film is directed by Vishnuvardhan and written by Sandeep Shrivastava. With Hiroo Yash Johar, Karan Johar and Apoorva Mehta of Dharma Productions.
Shershaah main cast:-
Sidharth Malhotra plays Captain Vikram Batra
And Vishal Batra (Vikram's Twin Brother).
Kiara Advani plays Dimple Cheema who is Vikram Batra's fiancee
Shiv Pandit plays Captain Sanjeev Jamwal aka Jimmy
Nikitin Dheer plays Major Ajay Singh Jasrotia aka Jassi
Himmanshoo A. Malhotra plays Major Rajeev Kapoor
Anil Charanjeett plays Naib Subedar Bansi Lal Sharma
Shataf Figar plays Lt. Colonel Yogesh Kumar Joshi
Sahil Vaid plays Sunny
Raj Arjun plays Subedar Raghunath Singh
Shershaah story summary:-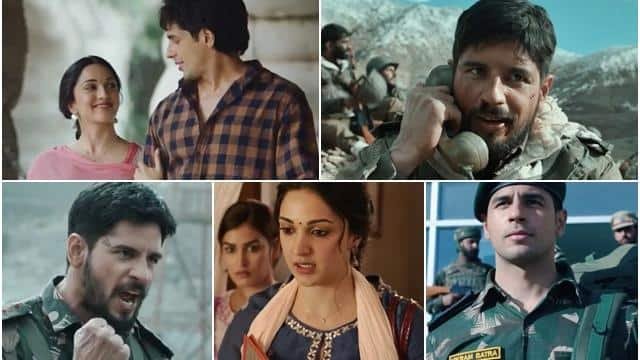 So the story is basically about the Kargil war between India and Pakistan in 1999. The journey of personal and professional life of Indian army captain Vikram Batra is the main story.
A simple boy who is a pure lover, has a normal lifestyle. But what is the purpose of his life? What is his dream? That's army. The journey from simple guy Vikram to Captain Vikram Batra.
The twist comes when the two way narration between India and Pakistan had started and the sign of war. The whole kargil war, how all our army officers fight with Pakistan. All the characters and dialogues are very realistic and in a different way. That make Shershaa as an unique concept.
Positives and Negatives:-
Honestly I didn't find any negative points in this film. But still let's read some following important points-
• Content- Content is super unique and real. No duplicate, no extra drama, no disgusting comments. Main focus is full of on the story. That makes Shershaah the best.
• Acting- The main actors Sidharth and Kiara played their best in this film. Sidharrth Malhotra is back with the best of his career till now. Kiara played the super work as Dimple madum. And if we talk about other characters, they are really did a very good job. No dramatic acting, only real talent of everyone have shown.
• Song- From Border to Bhuj, every film related to our country or army have atleast one song that tribute to our nation. But Sheshaah has no song without loves and others. Their purpose is that, It is not necessary to add a Desh Bhakti song to show our pride of nation. And that's very good thinking according to me.
Do watch or not:-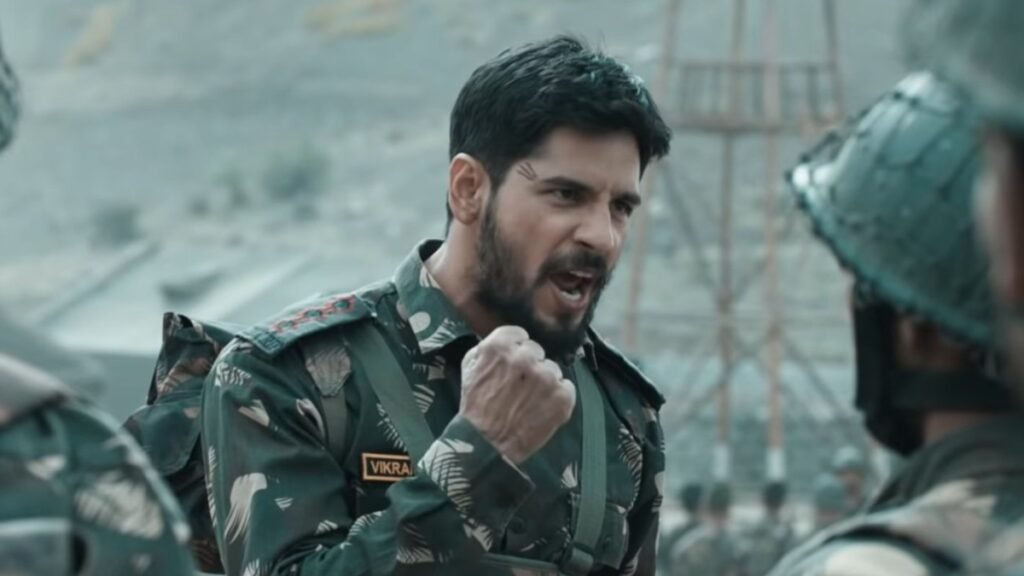 Well my recommendation would be to watch this masterpiece movie. Don't miss the new type of concept on Bollywood. You can watch it on Amazon prime.
Ratings:-
Shershaah gets 8.8 out of 10 on IMDB.
I would like to give 5 stars out of 5. Yes! It is the best soldier's film for me till now so you also watch and give stars.