All of us want to see SRK in MCU as a superhero with a unique superpower. But why the whole world is suddenly so much excited about this? Well, let's find out. As we all know MCU is introducing their first Muslim superhero or you can say superheroine, Kamala Khan as the lead cast Ms. Marvel. Iman Vellani is doing justice to that role as Kamala Khan. The character is underage (16 years old) like Spiderman (16 years old), Shuri (16 years old), Baby Groot (4 years old), and Vision (3 years old).
Not only Indians, but the whole world is also obsessed with SRK. We can see that when his name is mentioned in the second episode of Ms. Marvel. If we watch the scene, Ms. Marvel is having a conversation with her friends in a car. She asks her high school crush Kamran about Bollywood favorites. Kamran replied with one of king khan's blockbuster films Baazigar. This blockbuster reference leads to another blockbuster of SRK, 'DDLJ'. So there is no doubt about SRK's supremacy, even as an international superstar and even in the MCU (SRK in MCU).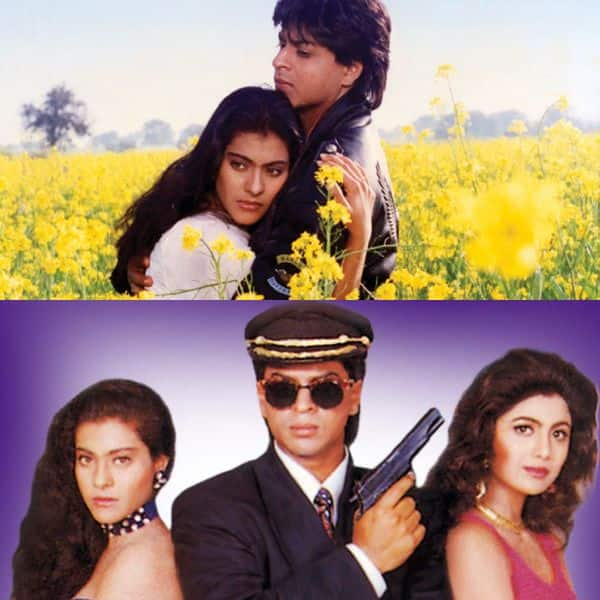 Recently Benedict Cumberbatch also praised Shahrukh Khan, for his acting skills. When the co-creator and executive producer of Ms. Marvel, Sana Amanat was asked about SRK'S cameo in upcoming MCU projects, she spoke to ETimes in a mesmerizing manner.
She said, 'If Shah Rukh Khan wants to be in this show, we will go film again! We'll go back to production, we're (definitely) going back to production! Call somebody! SRK is from the comics. We have some Shah Rukh Khan mentions in the comics because it was linked to Kamala's connectivity with Bollywood and we just love him. As a Pakistani kid in Jersey, I loved Bollywood actors while growing up. So having that integrated into Kamala's world makes it more global and real. It's awesome and we are very excited about it. Shah Rukh, if you want to work with us, we are down for it'.
Now we can smell the surprise here. In the movie, the timeline is shown in the present time. None but Shahrukh Khan's name has been highlighted in Ms. Marvel. So there is a clear possibility that Shahrukh Khan can make a grand entry into the Marvel Cinematic Universe at any time with a BLINK. If this happens, you may require a 'Reality Stone' before getting into the cinema hall.
Now proceeding to the Kingo (aka Kumail Nanjiani) from the Eternals who are already a part of Bollywood for a long period is now also at the peak of attention as his name is also mentioned in the series of Ms. Marvel episode 2. In the series, Kamran asked Kamala if she is also in love with 'Kingo'. Kamala responded that her mother has a massive crush on Kingo. Kamran also replied that his mother is also obsessed with 'Kingo Senior' for some reason.
Pakistani actor-comedian Kumail Nanjiani watched Hindi films his whole life and took the names of the best actors of Bollywood, Shahrukh Khan was the first name on his tongue, then Amir Khan, Shammi Kapoor, and Amitabh Bachchan serially. So here we can see how Bollywood is influencing the whole world and after so many flops, Shahrukh Khan is still a massive part of Bollywood.
Now some people may say what is the relationship between Captain Marvel and Ms. Marvel?
Ms. Marvel or Kamala Khan is a huge fan of Carol Danvers, who goes by the alias Captain Marvel. The story is revolving in our timeline so somehow, somewhere we all are a part of this Marvel Cinematic Universe. At first, all the shootings of MCU were being held in foreign countries but now their filming in Indian places like Rajasthan, Mumbai, and Ahmedabad. Who knows, the filming of Deadpool 3 can be held at your location or somewhere near you.
The way Marvel Cinematic Universe is observing and highlighting Indian culture and facts, there is also a chance that they can provide a spotlight on the religious controversy currently going on in India. They've never shown any kind of discrimination in any of the MCU projects. From Black Panther to Wanda, they've never shown racism. They're trying to involve every possible religion even though they've now involved a Muslim on the lead cast. So they've never shown any disrespect to any caste or creed. In old days, women were not allowed to go to the mosque but those things are never seen in their films.
They've portrayed that women and men used to go to the prayer separately. Maybe they've never imagined so much disrespect and discrimination towards religions. They've embedded western culture into Muslim culture and organized the way of delivery too well to be true. So this fanatic incident in religion can be a great topic for them to work on.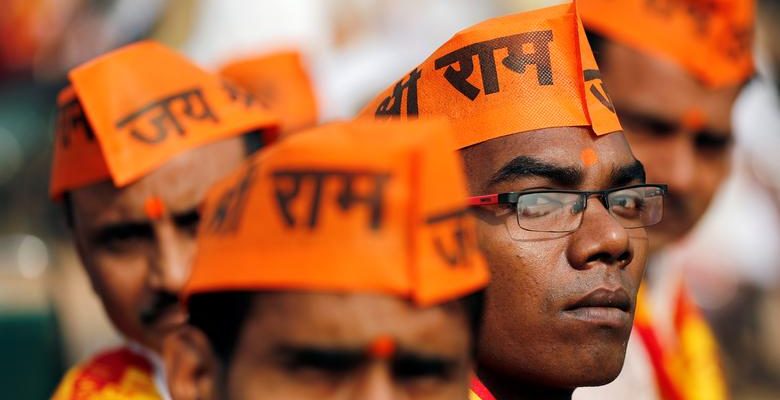 SRK in MCU
Now again coming back to the special portion of this total article.'SRK in MCU'. What if SRK enters as a superhero? Yes, superhero-like Ra-one but with much more development and emotional attachment with the character. Although SRK's 'Ra-one' is not a part of MCU. Which character will be a good fit for him? Will he join the 'Avengers' or in the team of the 'Guardians of the galaxy'? Or will he remain the Badshah of Bollywood also in the Marvel Cinematic Universe? What's your opinion? Comment us. Share this article with your friends who are true Marvel fans so they can also get the opportunity to tell us the future without using the 'Time Stone'.