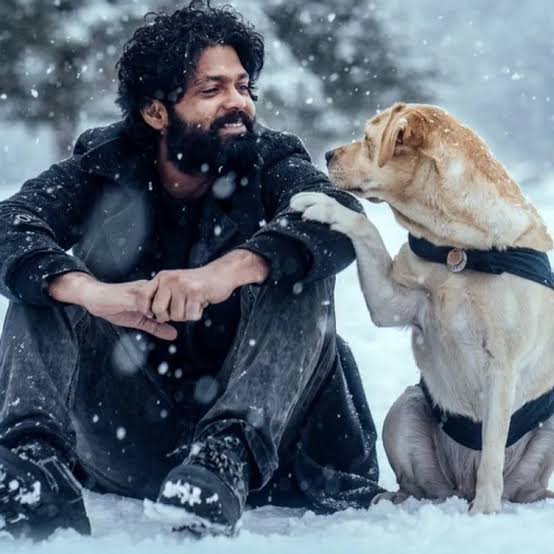 Recently, one of the best movies has been released on a worldwide platform. It is mainly revealing a sweet and adorable relationship between the dog and her owner, yes we are talking about 777 Charlie. Since the first teaser and trailer of this movie a huge craze has been started around the world in order to watch it. Maximum number of people have waited a long time in order to watch it as because it is one of the best movie which is actually portraying a sweet relationship between a pet dog and her owner.
Before this movie many other movie has been launched in the market among with some movies where quite good and has gained a lot of positive reviews from the public, similarly on the flip side some movies have also earned a lot of negative reviews from the common people.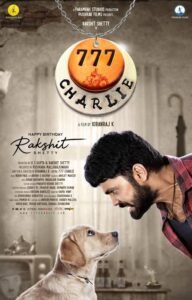 Well 777 Charlie has recently launched on a worldwide platform so in order to make you sure that whether you should watch it, we are here with a perfect review belonging to this movie. Here we are going to provide the entire review of this movie 777 Charlie, which will help you to decide whether you should watch it. So doing no more delay we are going to start this beautiful and informative article.
Before going into the depth of the movie, let us first introduced all of you with the casting and other important creators involved in this movie.
The casting of the movie 777 Charlie are Charlie (the dog), Rakshit Shetty, Sangeetha Sringeri, Raj B. Shetty, Danish Sait, Bobby Simha, Sharvari, H. G. Somashekar Rao, Bhargavi Narayan, Harini, Siddharth Bhat, Praanya P. Rao, Vijay Vikram Singh, Gopalakrishna Deshapande, Abhijith Mahesh, Anirudh Mahesh, Bengaluru Nagesh, Salman Ahmed, Dhanraj Shivakumar, Kiranraj K.
This movie was directed and written by Kiranraj K, producers of these movies are G. S. Gupta, Rakshit Shetty. Dailouges were provided by Raj B. Shetty, Abhijit Mahesh, edited by Pratheek Shetty and the music given by Nobin Paul.
This particular movies 777 Charlie is all about emotion between the dog and her owner. The lead role of this movie was played by Rakshit Shetty and directed by Kiranraj K. 777 Charlie is a film which portray a cute relationship between a human and a dog, and how it can be too special.
Before this movie, many other movies based upon the relationship between pet and his owner were made, but they were not up to the mark and could not create an enormous effect upon the viewers. But 777 Charlie is a kind of movie which is going to give you and another level of vibe, especially if you are a pet parent. It has proven that if you want someone to be around you and love you forever, just you need to buy a dog, feed it and it will remain around you forever.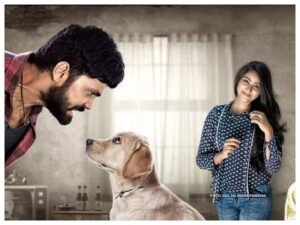 This film starts with the main character Dharma. He is a loner and is quite introvert, and he doesn't even like to get social. every day, he has to deal up with many other things related to his professional and personal life, suddenly everything has changed when a dog named Charlie enters his life.
Dharma is considered to be one of the most negative person one will ever come across. He usually passes his every day in the comfort of his home and loneliness. Dharma usually leads a life of home-work-home kind, which involves lots of fights, movies, smoking, booze, and many more. Apart from the chaos, which is happening in his life, a female dog came in his life and he named her as Charlie.
This dog is completely opposite of Dharma. She is very energetic and naughty kind in her nature. Dharma is not at all interested in keeping Charlie with him, and he doesn't even likes her. But due to the certain incident which took place in the life, both of them liked each other and a friendship builds in between them. This transformation is going to give you another level of vibe which you can actually relate with your own life. 777 Charlie is having some heart-melting and beautiful scenes. Though there are some particular scenes available or portrayed in this movie which you might find unnecessary.
777 Charlie has excelled in performance and undeniably the four-legged creature is the main heroine of this movie. The laboratory dog is quite amazing, which can actually make you her fan. Rakshit, who is also the co-producer of this movie, has done a great job at acting and in producing too. His bonding with the dog is quite amazing, which is going to melt your heart. 777 Charlie has an Animal Welfare Officer and the character of that officer is played by Sangeetha Sringeri. She is the one who has played a vital role in the story's progression.
The first half of the movie is going to give you another level of vibe and make some scene is going to make you laugh.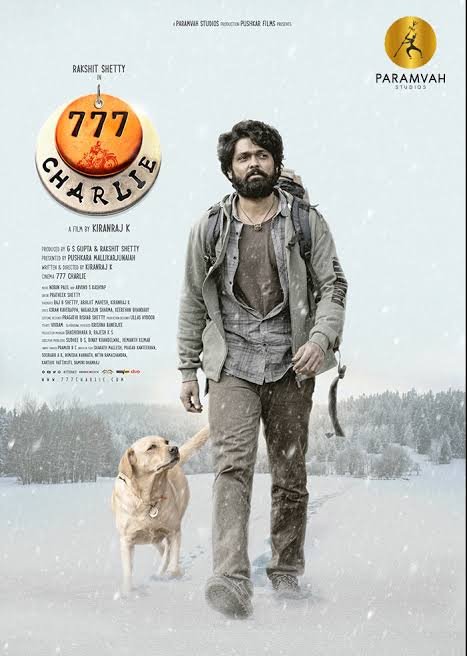 The second half of the movie is going to make you bored because of some particular scene, but at the end it will again bring you up to the pace. Both the cinematography and BGM has given another level of elevation to this film. This movie has given you a message that why you should adopt a pet and why you should not abandon animals. 777 Charlie is a movie which is dedicated to all the pet lovers. If you are going to watch this movie and the theatre, then carry some tissue paper with you as this movie is going to make you cry.
Overall, yes, you can definitely be watch this movie in cinema hall or at your home in weekend as it is going to be the best weekend movie in your entire life.
Read More : Samrat Prithviraj Movie Review : Was This Historical Movie Enough To Frame A Proper Picture Of Prithviraj Chauhan? Read On To Know..