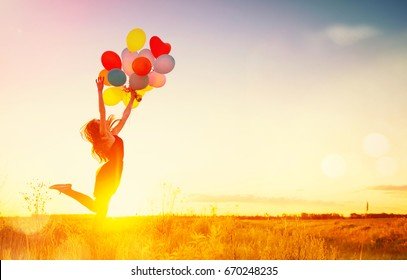 Laughter is the best medicine; atleast for a large number of problems in your life. Laughing in good humor can instantly spread positivity within yourself, and automatically to others. We all know how funny people are our absolute favorites! More importantly, laughter is actually used to cure a number of conditions like hypertension. Here are 10 benefits of laughing for you!
LAUGHTER CLUBS
Clubs especially designated to have people LAUGH for a certain period of time is a definite treatment for certain health problems. For example, it is it usually like a yoga session, with a time, about 15 minutes of forced or voluntary laughter. It is a great relaxation for the muscles, and keeps the heart and mind healthy.
TRICKING YOUR MIND INTO BEING HAPPY
Do you know the "trick" of forced smile or laughter to make you happier? The stressed mind takes the smile or laugh as a stimuli for becoming happy, and have a positive feeling.
STRESS RELEASE
How does laughter decrease our stress levels? When we laugh, the depression hormone, cortisol is decreased and the level of oxygen intake is increased. This also increases circulation in the body.
Alongside, the "feel-good" endorphins are released when we laugh, which gives us a positive and happy attitude.
POSITIVITY
At any situation of distress, a little laughter can spread a lot of positivity. And a calm, positive attitude can make you mentally and emotionally stronger. For example, psychologists have advised discussing positive future plans with children, and avoid over doses of pandemic related news to keep our mental health stronger.
A GREAT ICE-BREAKER
An embarrassing situation, or a sudden "imperfection" can be a huge relief for a really awkward conversation! The best is to try a joke, or when something awkward comes up, LAUGH it out. It is definitely a great ice-breaker for a stiffened up conversation.
INCREASED BLOOD-FLOW!
As already mentioned, laughter is a great way to increase your blood-circulation. This will stimulate your organs to intake a larger level of oxygen.
It helps in burning calories too! Along with that, it has benefits of an increased immunity, a relaxed body, and an improved cardiac health!
LOWERS BLOOD PRESSURE
By increases blood circulation, laughter can improve blood pressure in patients suffering from hypertension. This happens because, laughter allows the body to fight negative stress hormones, which results in a lowered blood pressure.
Rather than a cold and formal relationship, having a cool and composed relationship where there is enough space to be what a person really is, is the best form of connection. Within this relationship, if there is a healthy amount to happy times, where you can actually smile, and have good time, your relationship is definitely healthier and more productive.
Sharing such a space will also help you overcome pressure and crises points in your relationship!
At the same time, remember to alter your environment and people around you if they are a source of chronic negativity in your life!
REDUCES ANXIETY
Along with the reduces cortisols and increased endorphins, laughter can actually be a great distraction from an anxious situation. Watching a pleasant film or a rom-com TV series that makes you laugh can really put you back in a comfortable situation.
Try a little laughter therapy , or just hang out with people who make you laugh, to keep your mood in healthy shape.
Read More:
7 Signs of a Healthy Relationship: Blog – The Family Centre
3 Fascinating Myths Of Ancient Egypt To Definitely Know (unveil.press)
Satyajit Ray Life And Works In Cinema And Literature Awardsrecieved (unveil.press)
9 Amazing Indian Web-series You Must Not Miss (unveil.press)