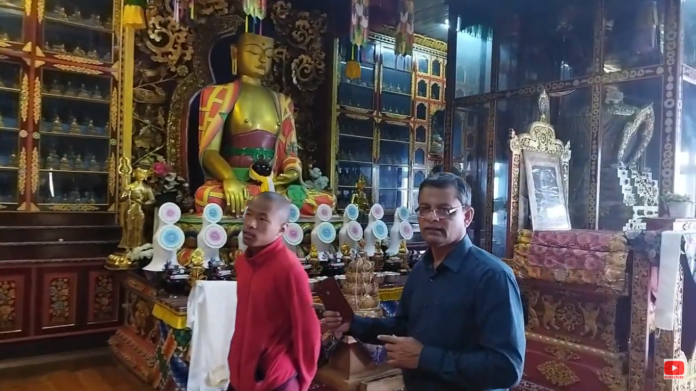 Monastery
Introduction: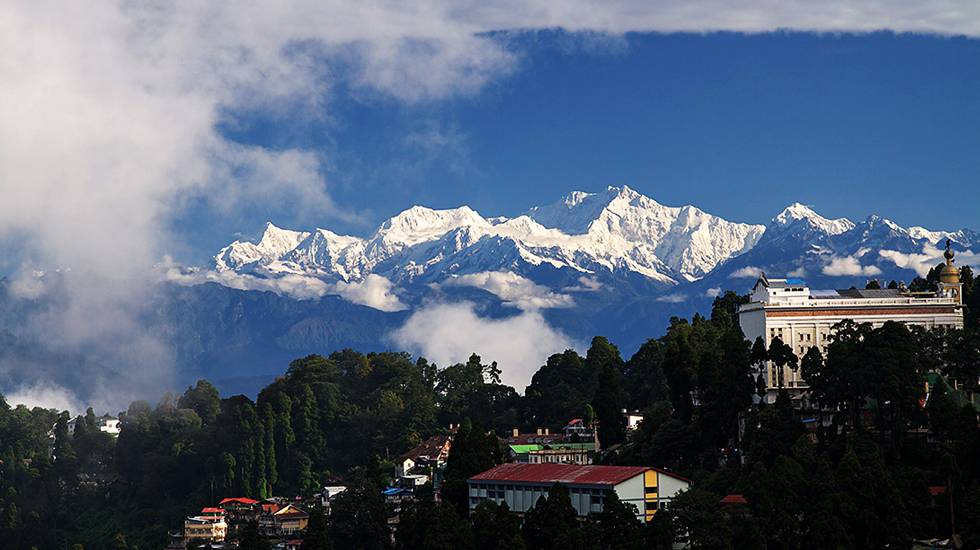 On September 20, we left Kurseong.

I visited Kurseong for a week's break. The people asked me what to do in Kurseong, and that too for a week!! "Do you think it's worth spending a week there"? My former colleague asked me.

But, whatever you say. I enjoy my time in Kurseong a lot. The lap of nature is where Kurseong is resting. Nature is amazing here. I fell in love with the hill people because of their innocence, manner, and culture. You can't imagine how they instill a sense of belongingness in you.

We stayed for a week in 'White Orchid homestay,' in the village of St. Mary. We chatted with the locals as if we had known them for a long time.
Whenever I think of Kurseong, Pradip Lamha always comes first to my mind. But, Father Andrew Lamha, Pastor of St. John Bachman's Catholic church, Andrew Chetri (89), Andrew Chetri (Jr), Lawrence Tamang (79), Principal Abhi chit Ray (St Mary Government primary school), Sister Usha of Christian missionary' Flame of Hope,' Kundan Bose (Orchid Home Stay) would ever stay in my heart. In my earlier articles, you can find detailed references to them. They helped shape my writing.
Darjeeling visit: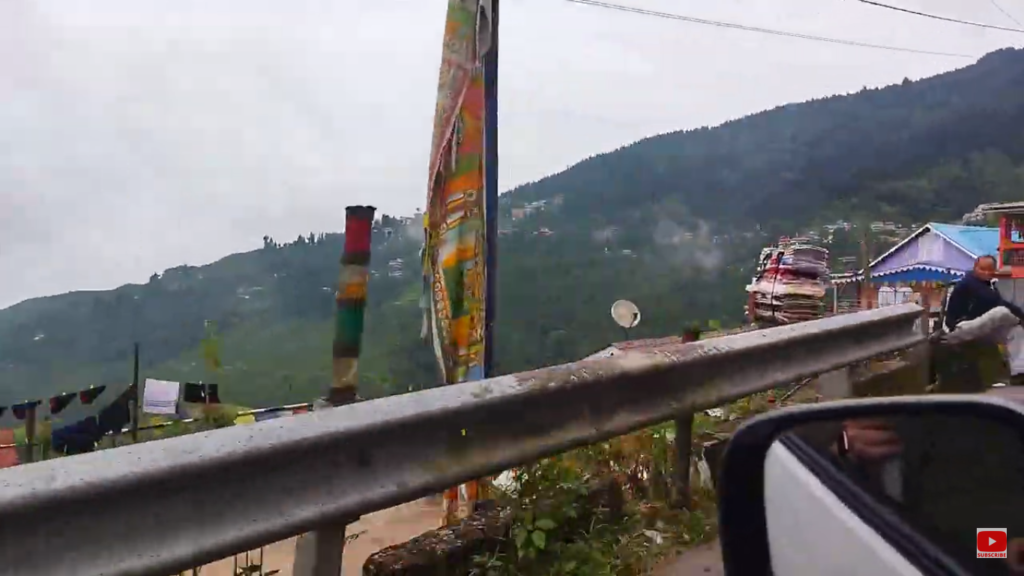 In the last article, I told you that if the weather were fine, we would visit Darjeeling before returning to New Jalpaiguri. We were lucky. There was a burst of sunshine since morning.

After picking us up from New Jalpaiguri, Rajesh dropped us off at our homestay in Kurseong. We met Pradip through Rajesh.

Rajesh was a virtuous youth. A quiet man by nature, Rajesh practices Satsang daily. Rajesh, with his Wagon R car, came to pick us up from Kurseong. He agreed to take us to Darjeeling and return to New Jalpaiguri. Unfortunately, the time limit restricted our visit to the Sonada monastery, Ghoom monastery, Batasiya Loop, Mahakal temple, and the Japanese temple in Darjeeling.

We traveled through winding, dazzling hill roads. Our car was speeding on the national highway No. 55, leading to Darjeeling.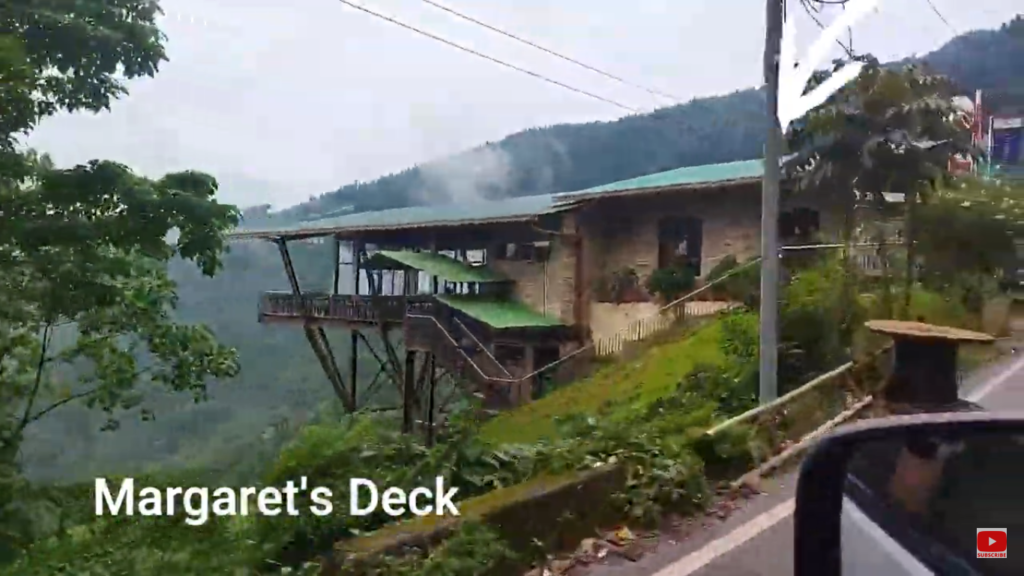 The famous' Margaret Deck Tea Lounge' fell on the way. But, Rajesh said, a cup of tea here is Rs 200/.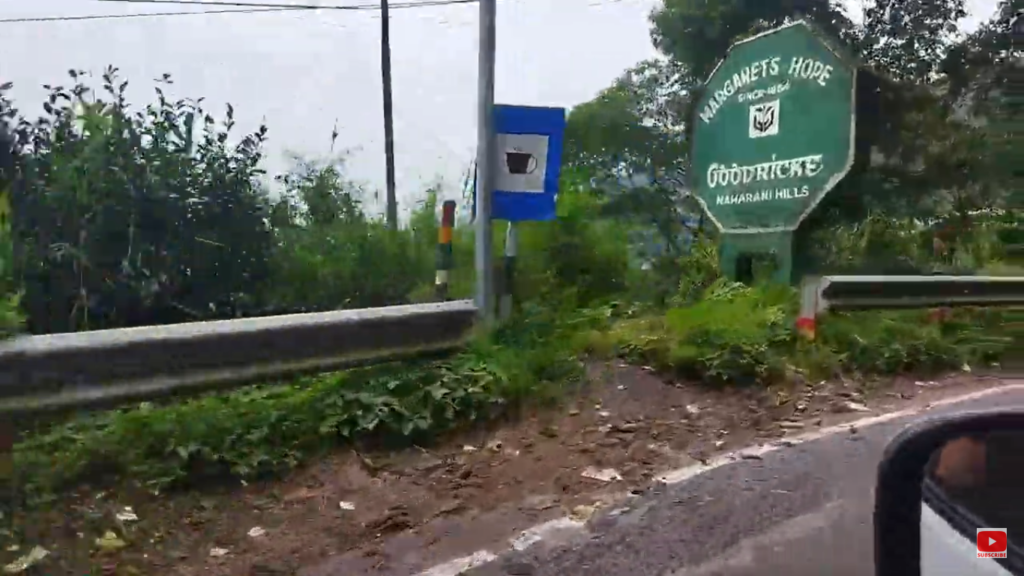 Sonada town & Sonada Monastery
After a while, we entered Sonada town. Pradip says that Sonada is not a tourist destination. Darjeeling and Kurseong are tourist places with high prices of cloth and other goods. But you can get it at an affordable price in Sonada. That's what Pradip had to say. In no time, we reached the Sonada Monastery.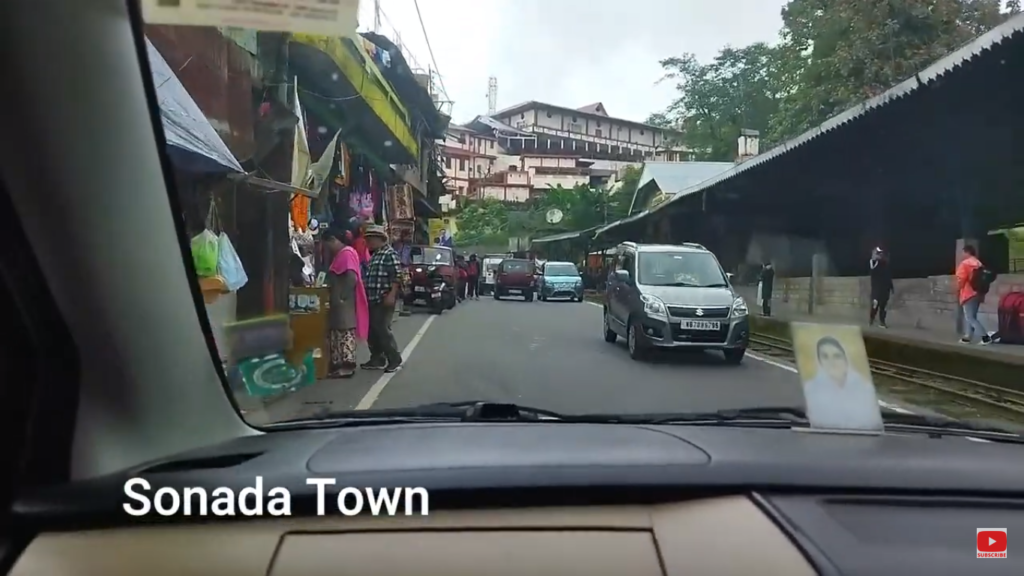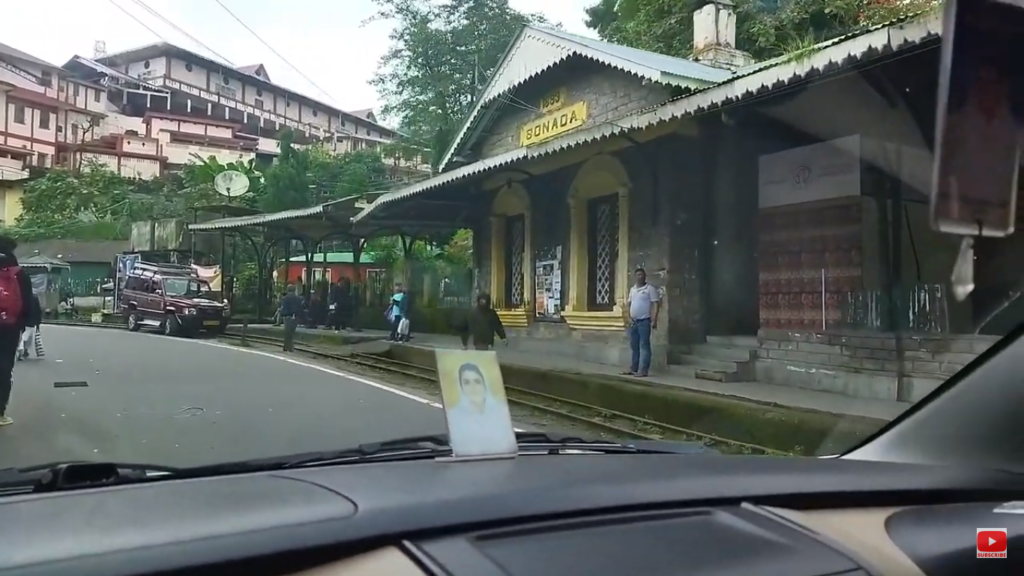 There was a program going on outside the Monastery. The inside of the Monastery was bigger. There are hundreds of Buddhist monks pray here in the morning.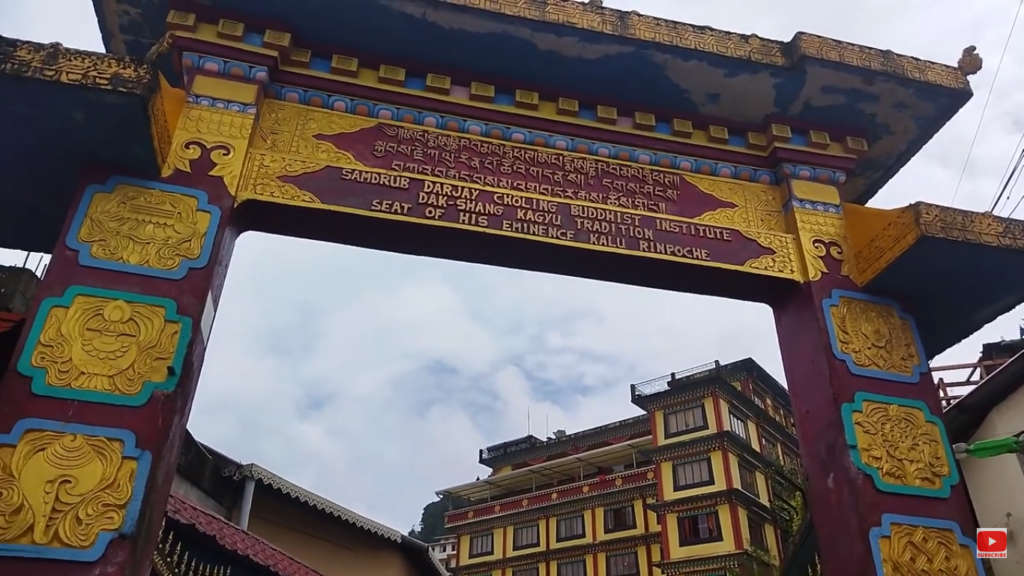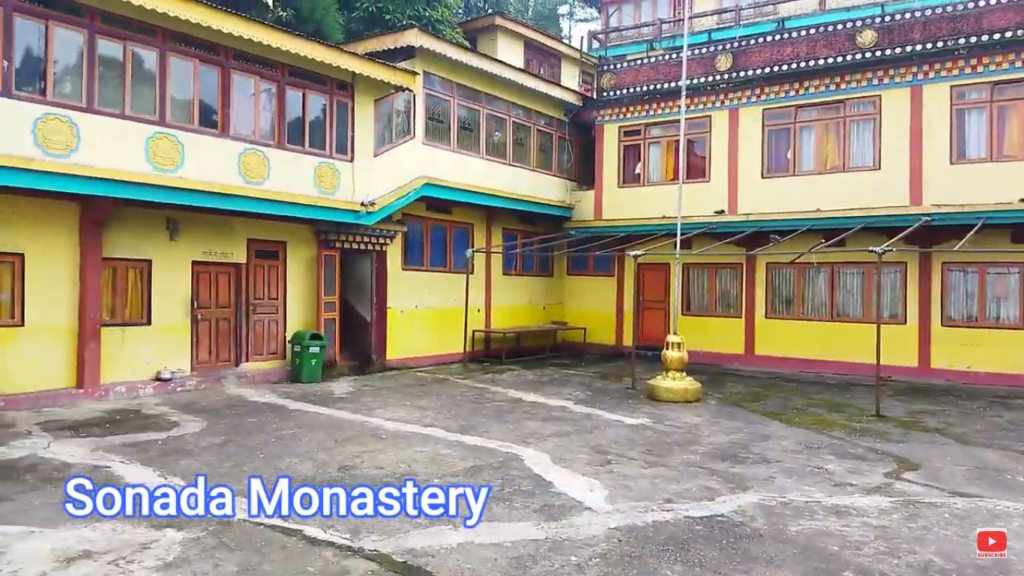 You can feel a divine vibe inside the Monastery if you gaze. We met a young monk named Karmasambhav, a native of Pashupati Nagar'. Pasupati Nagar is in Nepal.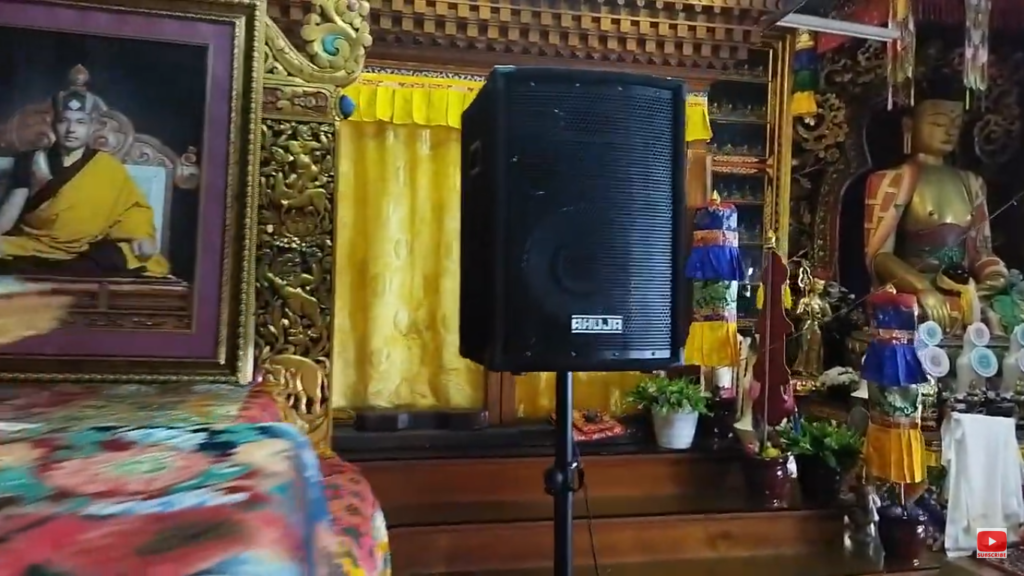 Interaction with the monks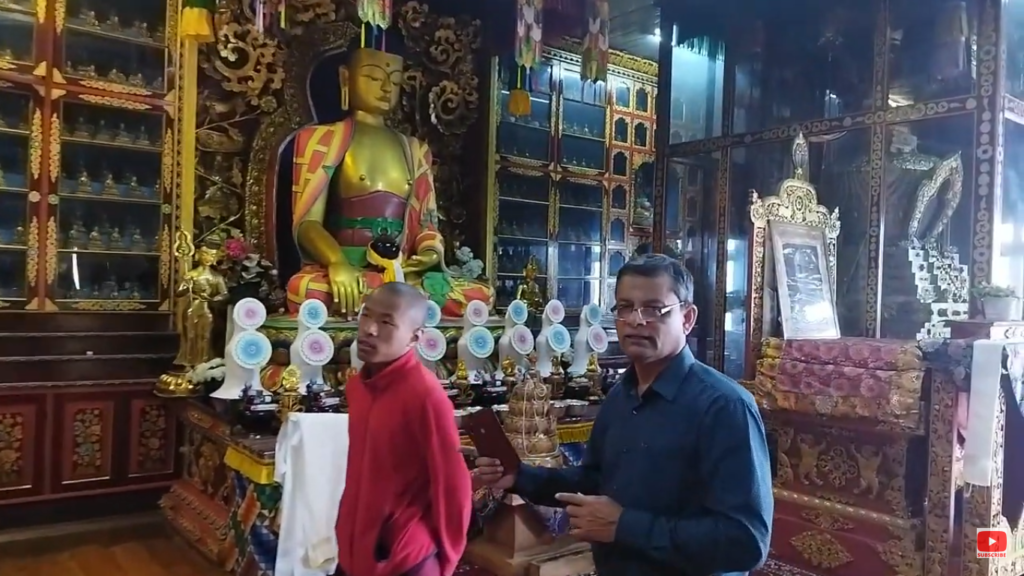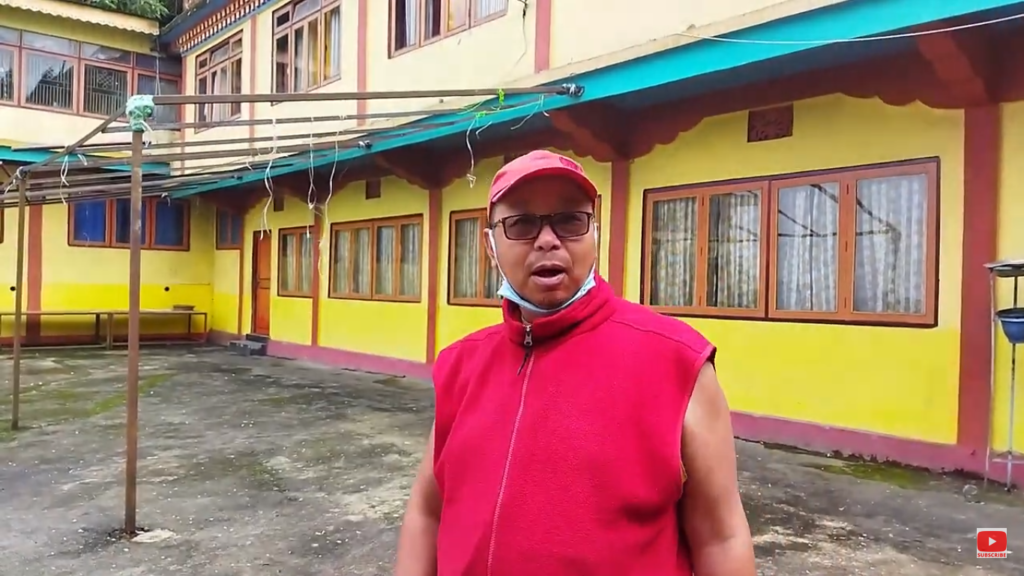 I have experience. Few monks were willing to give me detailed information about the monasteries I visited. But, yes, there is an exception. For example, during my trip to Sikkim, I understood the story of the Namchi monastery, Relang monastery, and Pelling monastery in simple words, as explained by a senior monk there. If you refer to my travel blog, you will get these stories.

There are websites that belong to the Sonada Monastery, and I could gather from interactions with the monks that Sonada Monastery belongs to Shangpa Kagyu.

I don't know much about Buddhism, so I have a question: 'What is Shangpa Kagyu'?' I learned that Shangpa' is a direct descendant of Gautam Buddha. The Kagyu is the ancient learning center of Buddhism in Tibet. The radiant yogini of Buddhism, Vajrayana, was the teacher of the Kagyu in ancient days.
Dorje Chang Kabhe Kalu Rinponche:
Dorje Chang Kabje Kalu Rinpoche, a Buddhist scholar, and monk,' built the Sonada monastery in 1965. He was a descendant of the Kagyu family. After he died in 1989, Kalu Rinpoche Yangsi, believed to be an incarnation of Dorje Chang Kabje Kalu Rinpoche, is now the Monastery's chief. Dalai Lama recognizes reincarnation. He was born September 17, 1990, and is studying philosophy in Bhutan.
You can see the video uploaded below for details.
Visit to Ghoom Monastery: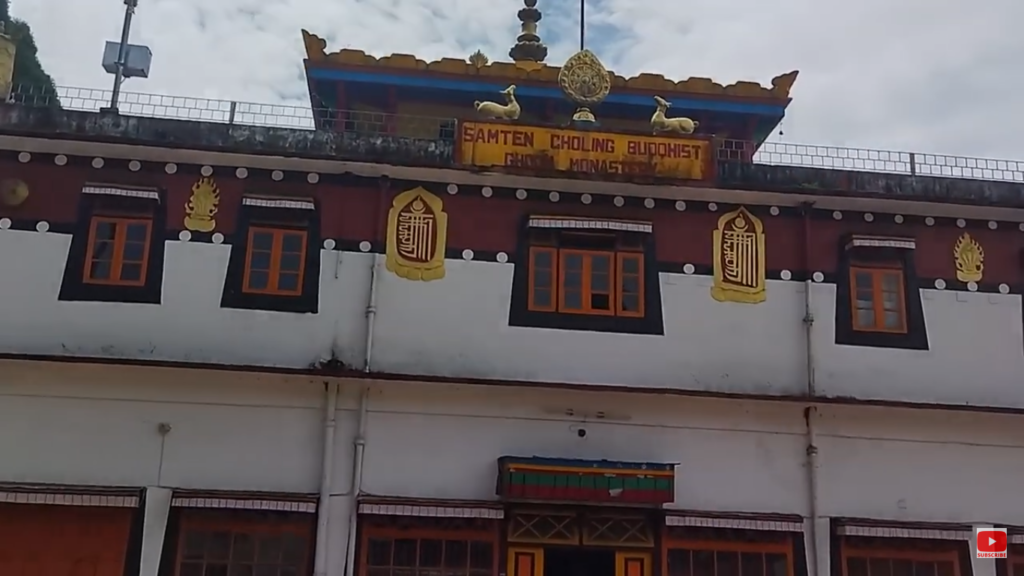 We then went to Ghoom monastery. In the internet era, you get all the information. Because of that, I won't say much. A Mongolian astrologer used Tibet's clay to make an idol of Lord Buddha. I also felt that the idol was from ancient clay soil when I saw it.
Confusion in Ghoom Monastery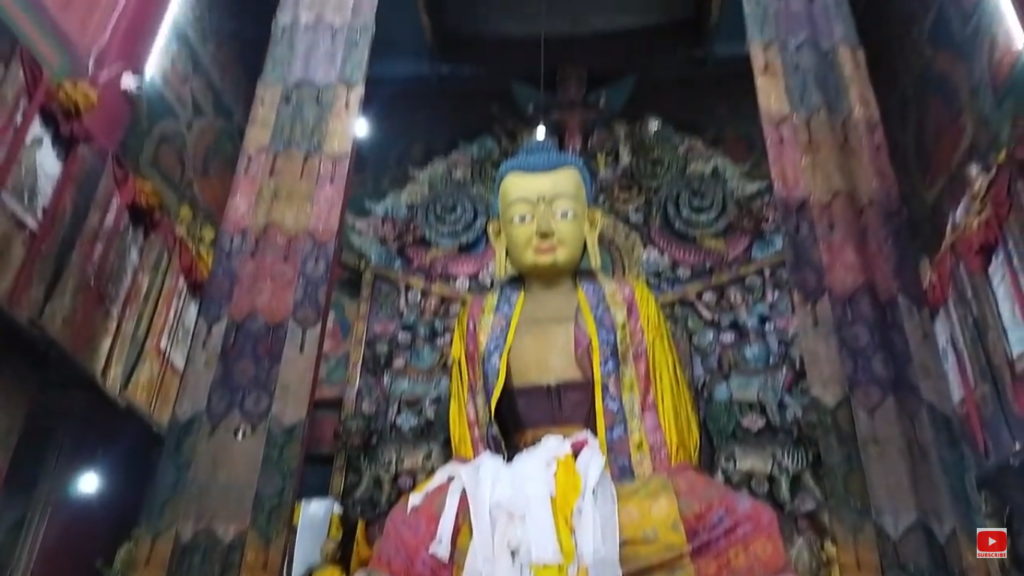 The soil had a fissure. I couldn't see the statue's hands. The hand should look neat compared to the gigantic statue. I wondered if the original clay figure didn't have a hand, the hand broke, or the soil was decaying. The crowd in front of me might affect my view. I want to keep out of the controversy.
Co-visitor's view:
When I came outside the Monastery, a fellow tourist said he saw a hand. The hand was small compared to the massive statue. He thought the original hand might have decayed because of the aging soil. "So, they added a clay hand to the figure as a patch-up," said the co-tourist.

Unfortunately, I couldn't see an authoritative face who could clear our doubts.

The co-tourists claimed that the Monastery we were in was not a Ghoom monastery. The original Ghoom monastery is at a height. All the drivers bring tourists to this Monastery. I needed more time to research what was right and wrong. It was best not to worry too much about this matter.


Visit to Mahakal Temple: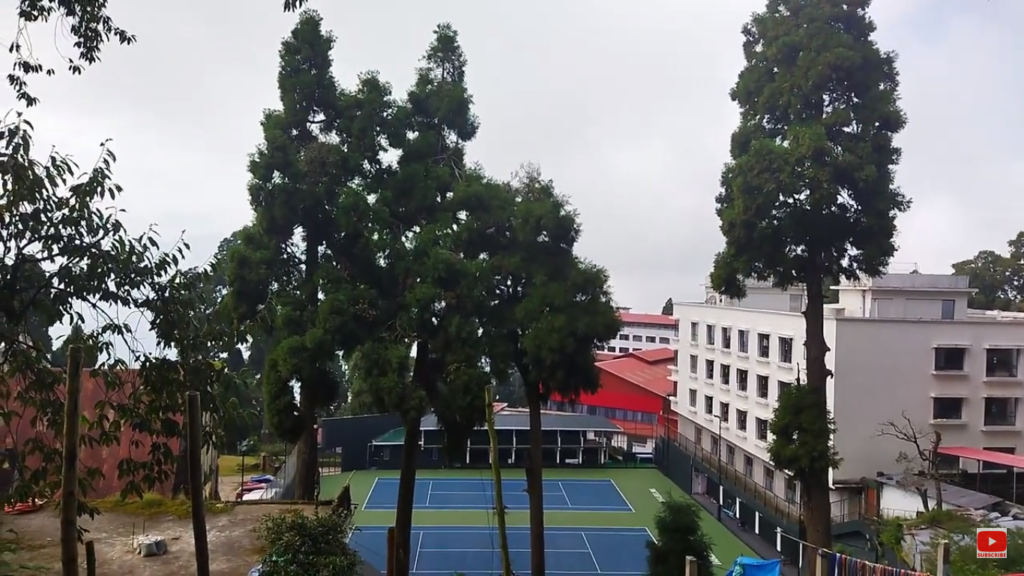 Our next destination was the Mahakal temple. But before touching on the subject, I would like to say one thing. If you think that away from the city rush, you can relax in the natural beauty of Darjeeling, then forget it. The crowd of tourists, locals, and hundreds of vehicles making loud noises will drive you crazy.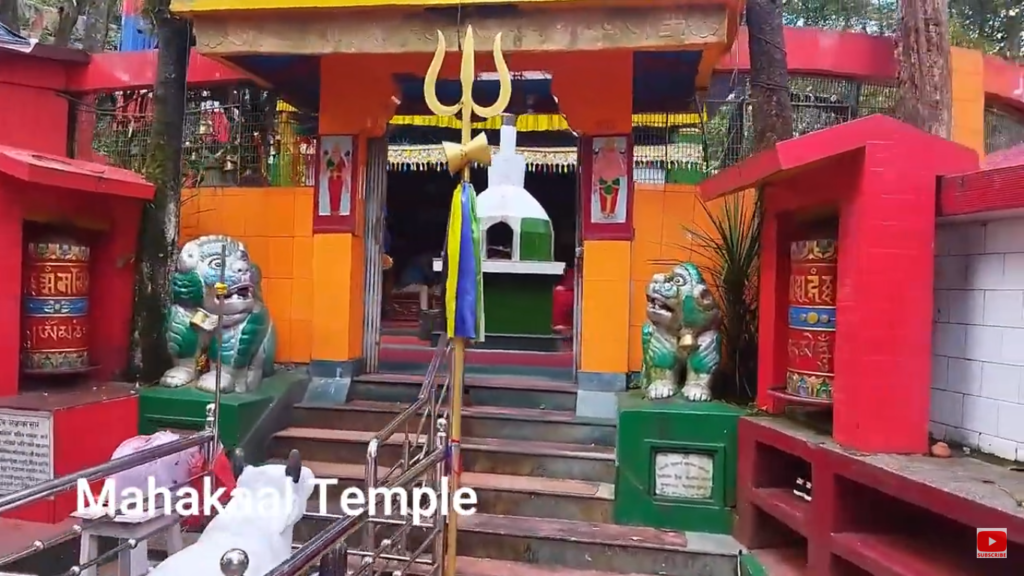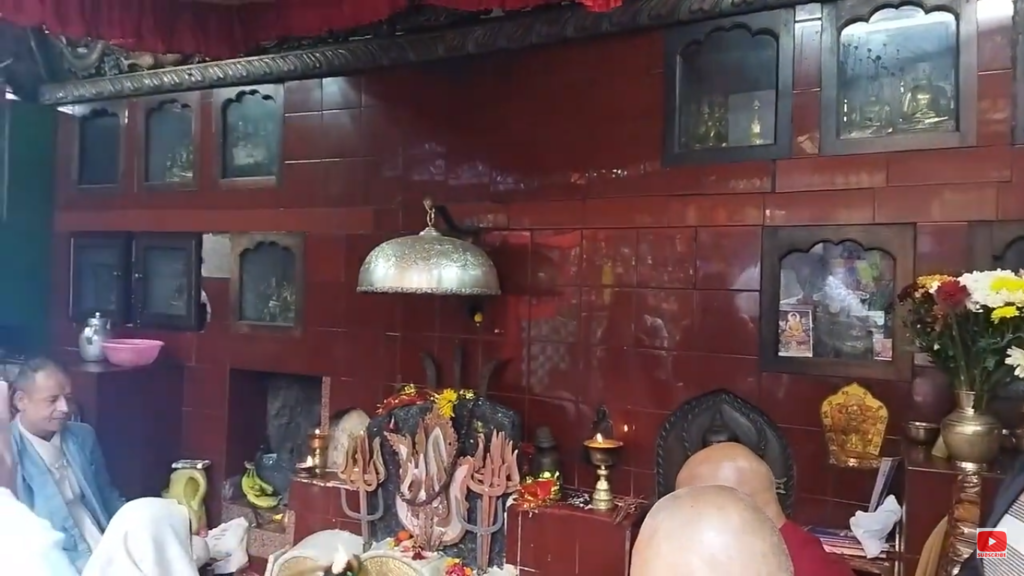 The Mahakal temple is at the top of the mountain. As you go up, the road narrows down. Suppose two vehicles come face to face, and another car comes behind your vehicle. In that case, the driver gets in trouble while steering the car. These tight roads are an actual test of a driver's skill.

There was a huge vehicle queue when we reached the Mahakal temple. Somehow, we parked our car. Then, we climbed the stairs to reach the Mahakali temple. The Mahakal temple is resting in the lap of the Himalayas. It symbolizes Hindu-Boudh unity.
Features of Mahakal temple


We met the temple priest, Viswas Maharaj. Viswas Maharaj said long ago, there was a priest here by the name of Dorji Lamha. Britishers used to visit here. So an Englishman asked him what his name was. He said, Dorji Lamha. The Englishman asked him which God he worshiped. Dorji Lama said he worshipped Shiva Linga. So to Britishers, they then knew him as Dorji Ling. And later, the place became Darjeeling.

There is also a memorial of Dorji Lamha on the corner of the premises. It is a rarity that Hindus and Buddhas worship at the same time under one roof at the Mahakal temple.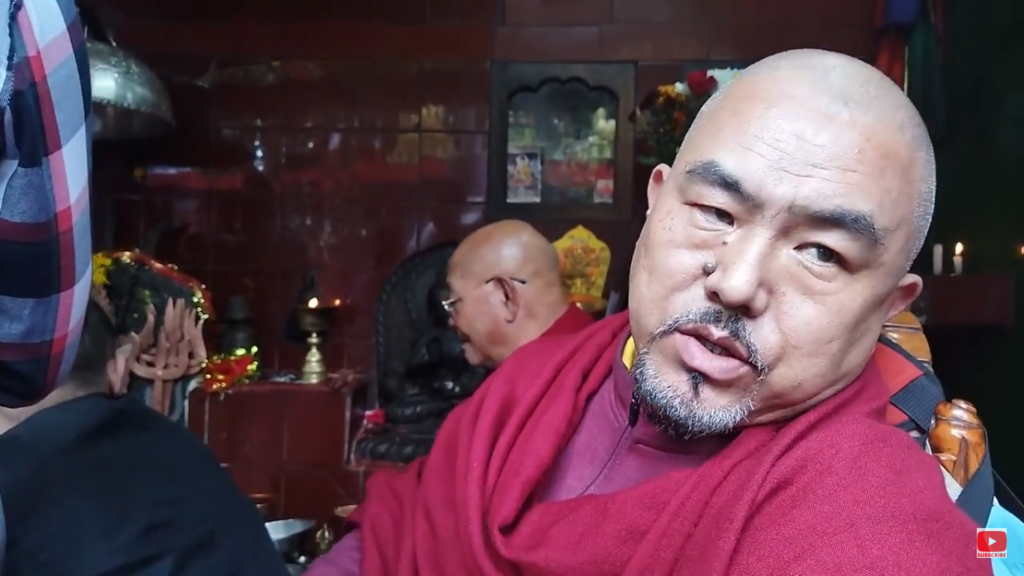 The central temple's senior monk said the Monastery existed before the British. Later, the Mahakal temple came up. But a battle between Nepal and Sikkim kingdoms led to Monastery's destruction. The Monastery then shifted down the hill to Bhutia Basti. "But later, the Hindus invite monks of the Bhutia monastery to re-establish the Monastery again. Since then, the tradition has continued", said the senior monk.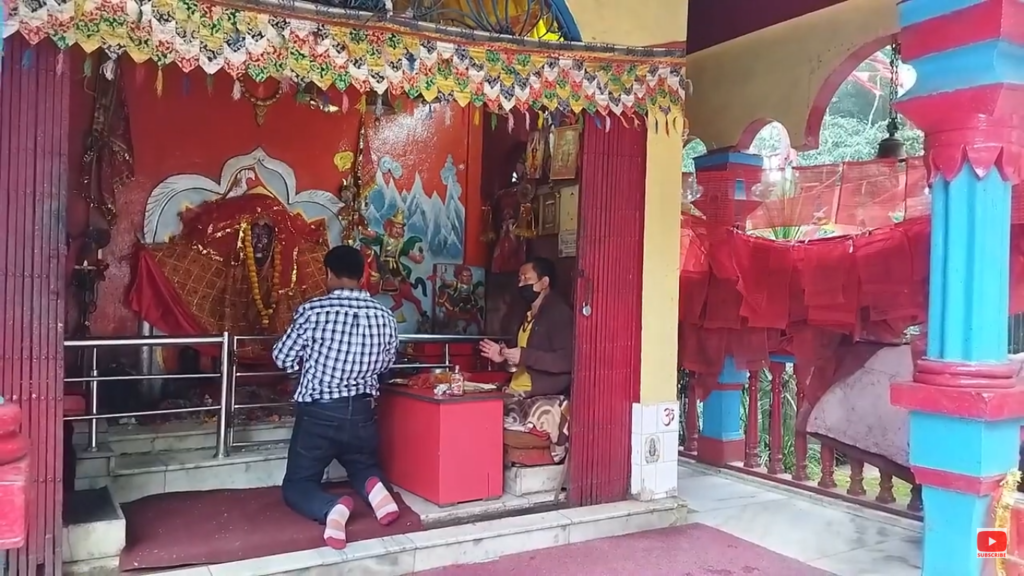 Conclusion of the trip
My son, Saikat, video-filmed all the places we visited on the Darjeeling tour. You may watch the videos uploaded here to get the details of Sonada Monastery, Mahakal temple, Ghoom Monastery, Batasia loop, and the Japanese garden.

Rajesh had a severe headache. So we cut short and returned to New Jalpaiguri. Overall, our Kurseong trip was memorable.