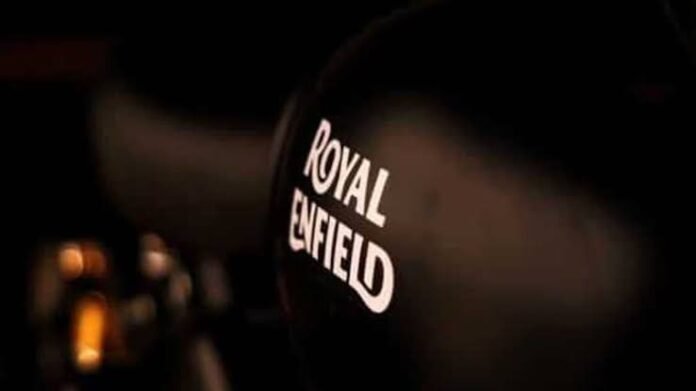 Royal Enfield is a brand which usually creates craze among everyone. The bike this company used to launch is quite attractive and appreciated by all the bike lovers. Specially the mountain Royal Enfield bike is much more appreciated by everyone.This company is an Indian multinational motorcycle manufacturing company, whose headquarter is in Chennai, Tamil Nadu, India. This company is considered to be one of the most famous and old manufacturing company of bikes.
According to the information first time Royal Enfield company has built up a bike in the year 1901. Since that year the company has launched several bikes which is having a huge amount of a craze among the common people. It is licensed from Royal Enfield by the indigenous Indian Madras Motors, but now the company is having a subsidiary of Eicher Motors Limited, an Indian automaker.
Few famous bike of the Royal Enfield company includes, the Royal Enfield Bullet, Classic 350, Meteor 350, Classic 500, Interceptor 650, Continental and so on. In this article, we are going to talk about a few Royal Enfield newly launched bikes which is quite impressive. If you want to bike lover, then this article is dedicated to you. So try to read on till the end to gather information regarding newly launched bike in the Indian market.
From a recently gather information, we have learnt that the company Royal Enfield is going to launch a few new bike models in the year 2022-23. Similarly, we have got information regarding that, especially for the Indian customers, British automaker has already launched the Royal Enfield Scram 411. In this year, this Chennai based manufacturer has taken the expansion forward with a range of new models collections such as Himalayan 450, Meteor 650, Classic 650, Hunter and Shotgun. Among all the above mentioned bikes, Himalayan 450 is considered to be one of the finest bikes with a bit more powerful engine.
Forthcoming Bikes List :
Himalayan 450 :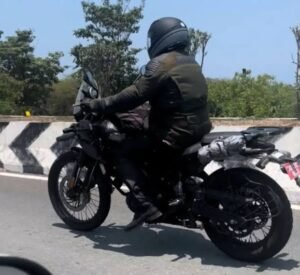 According to the news, the new updated version of the Himalayan is going to be launched in India, but before launching, this bike has been actually spotted testing multiple times on the Indian roads. This bike is going to get an update of 450cc single-cylinder liquid-cooled engine. Though no such information has been gathered regarding the engine's power figures as of now, but we're expecting it will produce 40hp and 45Nm torque. Similarly, from a gathered report, we identify that this specific bike is expected to be getting three ride modes and bigger wheels.
Classic 650 :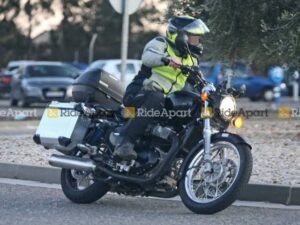 This upcoming bike from the British manufacturer has been spotted many times on the Indian roads. As of information, some spies has taken a few photographs of this forthcoming bike. And as of the picture, this bike is going to have a teardrop fuel tank, a circular headlamp and many more things. Similarly, we can expect, this bike will have split detachable pillion units and a circular instrument panel. According to the information, this bike is going to be powered by a 649 cc twin-cylinder engine. Though we do not have any information regarding the power figures till date.
Super Meteor 650 :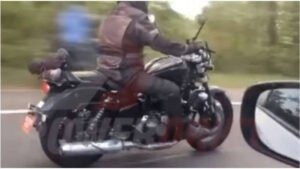 This bike from the manufacturer company Royal Enfield is an already sale in India. But as of information, the new model, christened Super Meteor, is going to be the upgraded version and is much more attractive. This specific motorcycle is going to have the similar engine as of the Interceptor 650. Though there is no such news regarding engine's tunings. It has shared a few of its design details with the KX concept, which was revealed in the year 2019.
Shotgun :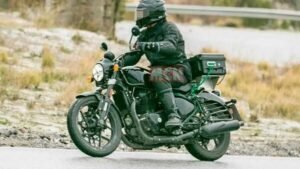 Since the day this motorcycle picture has come in light, bike lovers are actually having craze and excitement regarding it. According to the information recently, one of the famous actor Sung Kang also shared a few pictures of the bike and also heavily built a lot of unknown information regarding the design of the bike. This motorcycle is going to have a semi-digital instrument panel with tripper navigation. As of information, there is actually a high chance of getting the same engine as the Continental GT 650 and the Interceptor 650.
Royal Enfield Hunter :
This bike has been in the news since last few months. It is also considered to be one of the most overrated bike the company is going to launch. The Hunter 350 roadster has alloy wheels, disc brakes and circular headlamps. It is going to be powered by the same 349cc single-cylinder air-cooled engine with an OHC layout, as is similar with the Classic 350 and Meteor 350.
Hope you enjoyed this article let us know your opinion regarding it.
Read More : Virat kohli : Do You Know How Much Money Virat Kohli Used To Earn In A Year?