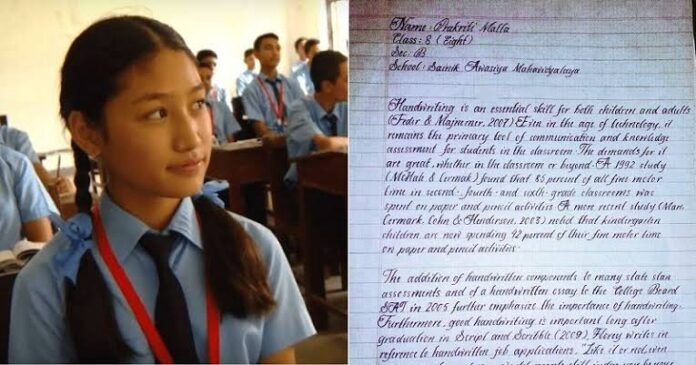 Different people are having different handwriting some are considered being most beautiful handwriting and summer considered being little bad handwriting as compared to the others.
Actually, we all know that good handwriting or beautiful handwriting are mostly preferred and liked by the maximum number of people.
And we all know that from a very young age, our parents and teacher usually work hard in order to make our handwriting most beautiful.
But some people are also there who try their best to write good handwriting or beautiful handwriting, but they usually end with worst or bad handwriting.
Actually, it cannot be done forcefully it totally depend upon how the child is learning or interact with the teachers and focusing in order to write in a beautiful handwriting.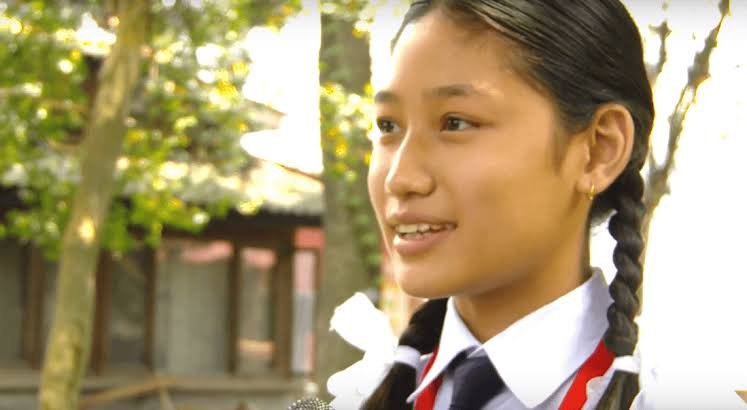 Beautiful handwriting usually attract different readers and the writer too. That is the only reason the new generation students are totally cleaning toward cursive writing.
As cursive writing is much more preferred as compared to the natural writing. Not only for the reader, we can also give you surety that the maximum number of people are going to like the cursive writing as compared to the straight writing.
Similarly, like that, the most beautiful handwriting has been identified in the country Nepal.
According to the information, the girl is having the world's best handwriting. You might be surprised after hearing this news but to be honest, this is actually happening in reality.
As of the information it has been identified the girl who is having world most beautiful handwriting is Prakriti Malla, and she is the residence of the country Nepal.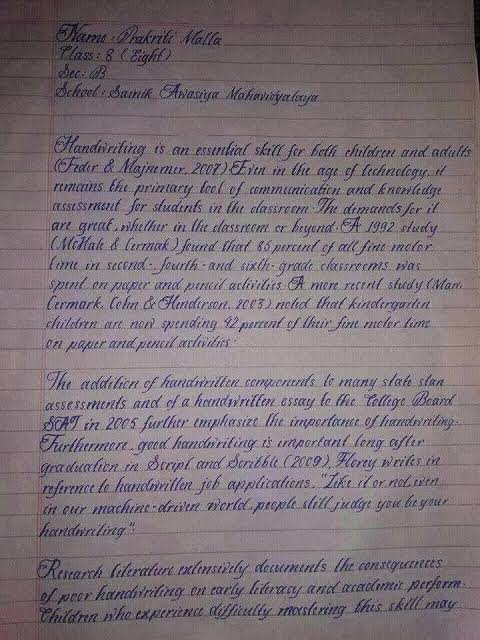 Right now her handwriting is trending and got viral on different social media sites. Though she was unaware regarding this incident happened with her.
Actually, she didn't know or informed that her handwriting is viral on different social media platform, at the same time her handwriting is liked and preferred by different social media users.
We all know that social media is a kind of that form where the talents used to be get viral within a second.
If you are having a specific talent which can define you from other common people, then you can definitely post or show your talent on different social media platform.
As because social media users are always waiting and eager to see something new which we not only place there eyes but we also satisfy them.
This is the handwriting of Nepalese Yr 8 student Prakriti Malla which was recognised as the most beautiful handwriting in the world #writing pic.twitter.com/l1LSwxhR3q

— Dr Kirstin Ferguson (@kirstinferguson) October 17, 2017
And as a result, it will eventually help that person and their talent to get viral throughout the internet world.
As we have mentioned earlier that good handwriting usually attract different readers, as it is going to praise their eyes and as well as satisfied them too.
Recently, her writing copy was posted by one of the Twitter user name Dr. Kristin Ferguson. And after posting of this specific picture on Twitter it went viral.
It has been identified that Prakriti's is handwriting is more or less similar to a font of the computer.
The space between two words are eventually distributed.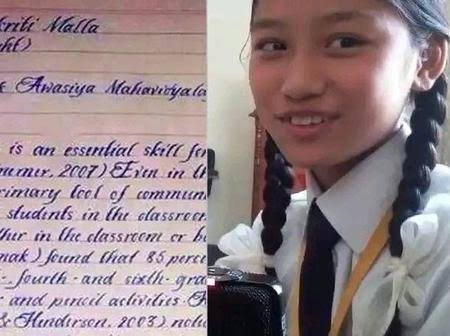 It has been also identified that she has come up with a new calligraphy style which is actually inspiring many people.
Prakriti has also won the title of Penmanship Competition, and which prize is usually given to those who are having beautiful handwriting. This competition was organised by the Nepal government.
The Nepal government has also declared that heart handwriting is the countries most beautiful and preferred handwriting.
Prakriti has informed that she usually practices to hours in order to maintain her beautiful handwriting.
Many netizens have also suggested to convert her handwriting to a computerised font style.
She actually came into limelight in 2017 through the help of social media she was studying in standard 8 in Sainik Awasiya Mahavidhyalaya, Nepal.
Some people expect that doctor are going to improve their handwriting after having a visualisation of Prakriti's handwriting.
Read More : What Exactly Google Photos Means And How Can It Be Used?