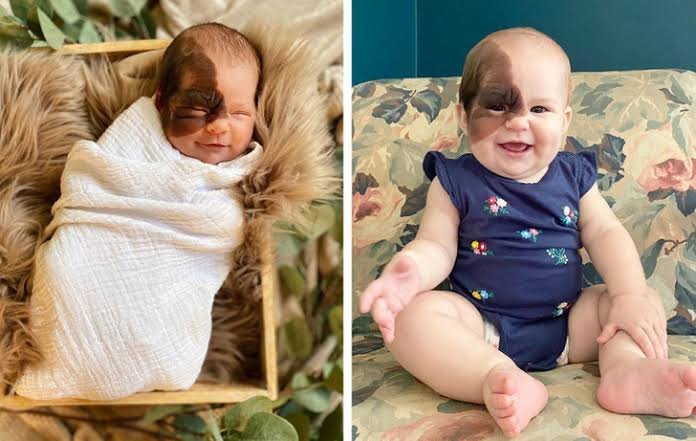 Some children used to take birth by having a rare birthmark, but some birthmarks differ totally from other, similarly little Winry has taken birth by having a rare birthmark.
You might think that what kind of rare birthmark we are talking about? And how it could be a rare birthmark?
We know that many other questions are surrounding in your mind right now. So we are going to talk about this in this specific article.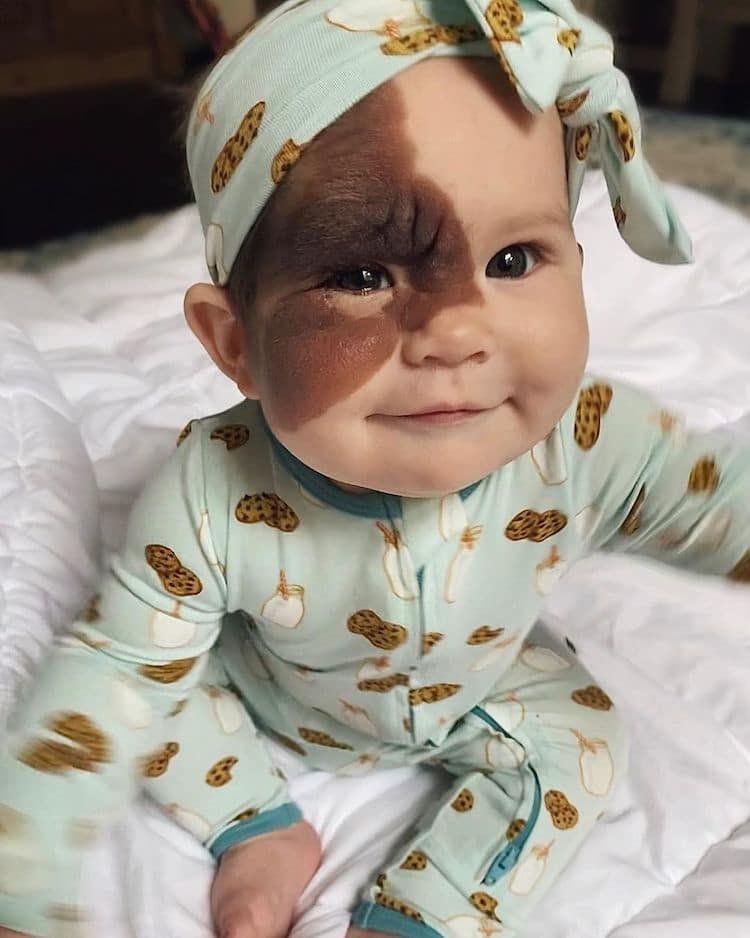 No need to worry regarding it as every information we are going to provide to you.
Nicole Lucas Hall is a lovely mother who is having two children named Asher who is a son and Winry is a daughter. Despite of being a mother, she is also a warrior.
Apart from leading a normal life, she is also having a mission which she is trying to be successful in. Her 13-month-old, little Winry born with a rare birthmark, which is covering one fourth of her face.
Little Winry's mother is trying to prove to the entire world that how her daughter is beautiful in her own way.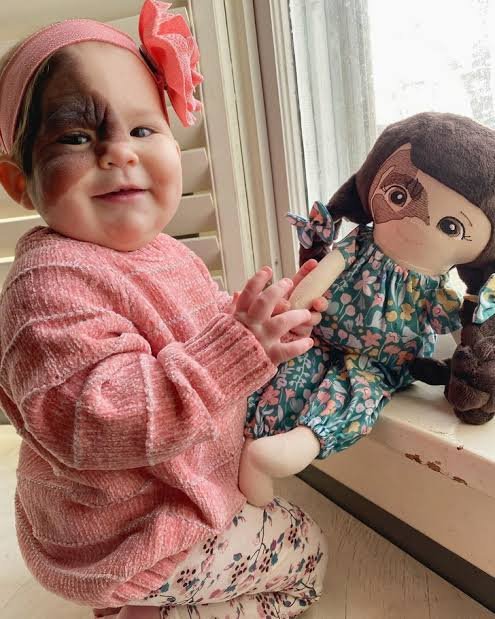 Some of the picture has got viral in the social media. How little Winry is leading her day-to-day life and how she looks like has inspired the maximum number of people.
Mainly the social media user has got inspired that how her mother is taking care and is quite proud of her daughter.
According to the gathered information, we have heard that, when little Winry was born with such a rare birthmark, her parents were quite tensed regarding her health.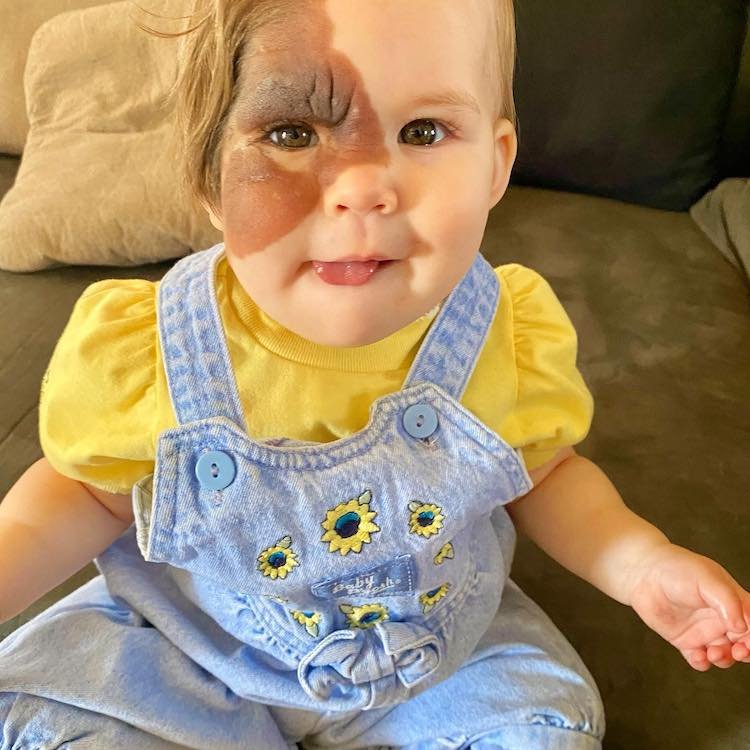 At the beginning her parents thought it might be something which is going to cause a serious issue in her health.
But after consulting doctor they knew about that it is nothing serious, just a birthmark.
According to the doctor, the specific birthmark is known as rare congenital melanocytic nevi, or CMN, which actually has a prevalence estimated at around 1 in 50,000 births.
Though after Nicole share her daughter story, many number of people supported her in different ways.
But still there are some people who used to stare at little Winry with an unfavourable glance.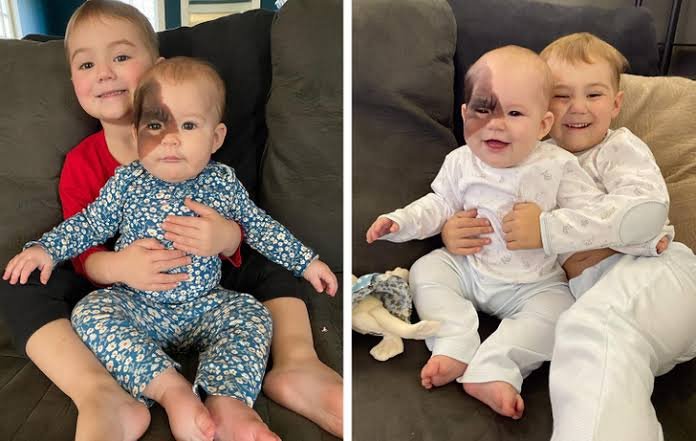 Despite quarrelling with those negative commentary, Nicole and her husband usually reply to them with a very soft and humor tone.
Well, we all know that every sister dream to have a brother who is going to support and protect her in every way.
Similarly, with Winry, she is having a brother who is not only protecting her but also supporting her in various stages of a life.
Asher loves her little sister more than anything. According to Nicole, Asher doesn't even try to differentiate her little sister birthmarks. Actually, he thinks it is nothing more than having a different eye colour.
According to the information it has been gathered after talking with Nicole, Asher is quite jealous like any other kid who doesn't even like to share mom time with any other people.
But she is 100% sure that when little Winry is going to grow up, Asher is going to be her protector and best friend as well.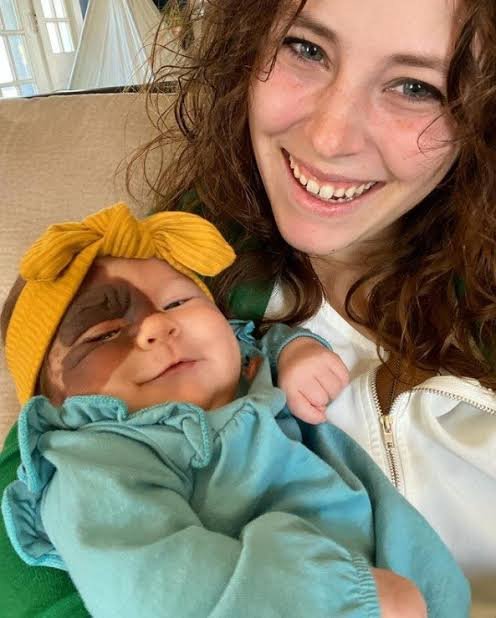 As a parent, they are giving their full effort and time so that they can support and encourage their daughter.
They are trying to make their daughter believe it is just a common thing, not a thing which is going to differentiate her from any other human being.
So from this particular article we have learnt that being different is not a bad thing if human has different identical properties which is going to define them in their own way.
Read More : World Environment Day 2022 : Why It Is Celebrated Every Year? Learn About The History Behind It..