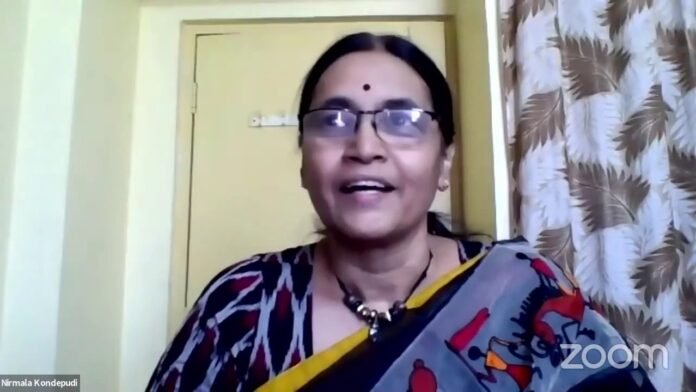 Mother serious: 2022
Prelude:
This morning (May 7, 2022) seemed a bit boring. But yes, there was some pressure too. But it was a lighter pressure for some creative work. The editor is a little worried about the story crunch. So the stories are not scheduled as per plan. Being a writer for this magazine for quite some time, I shared the editor's pressure. But nothing was coming to mind while the editor expects us to always be in high gear to meet the deadlines of scheduled stories.
Then I didn't know how it was; suddenly, the poem "Mother Serious" by Telugu poetess Kondepudi Nirmala flashed in my mind. I love her poetry as her poems always project realistic. So I thought today, let's write something about a different kind. Most of my story is on travel memoirs, and otherwise, I try to push ahead with the subject the editor asked me to write.
Mother Serious: Poem
In this poem, poetess Kondepudi Nirmala has given a poignant shape to the hidden feeling inside an aged mother suffering from a severe illness. Read the poem below first so that you get a first-hand feeling.

Mother Serious (Telgu) by Kondepudi Nirmala

Translation: K. K. Damodar Rao


I will give a reply
To your unasked question,
Strangely you all seem
Expecting it.

I have no wish to live.
Any longer dear son!
With hallow words of empty concern

With lovable strokes,
You gave me a gulp of water.
Quite unfeeling, your hands are

My life flow
Rolling down my eyes
"She may not go now
Shh! She will hear! Be silent"

No need to move,
To open my eyes
My ear like twin-boats
Carry the weight of
Your words?

Remember?
You were a small boy
And I breasted you
Even in your sleep.
Now I will give my reply
I have no wish to live
Any longer!

I hear the sounds of
Many foot-steps
Running here and there.
In stark day-light
I open my eyes
Piercing through
Layers of darkness.
How many figures!

You ask me to tell
Them by name.
Like the dot
In a question mark
I am slipping down memory lane
And you give me a brain teaser!

You better ask this
Dream-sucking fellow, this
Tear-smelling heart.
They give you a big dessert on a platter,
Am I losing my eye-sight?
Memory?
Life?
Do you know
how real hell it is
if ears are alive!
Now I feel
My life,
Even if eased like the
Cotton that rouches the navel blood
Of an infant,
Under the weight of my ears,
Will break down
About the poet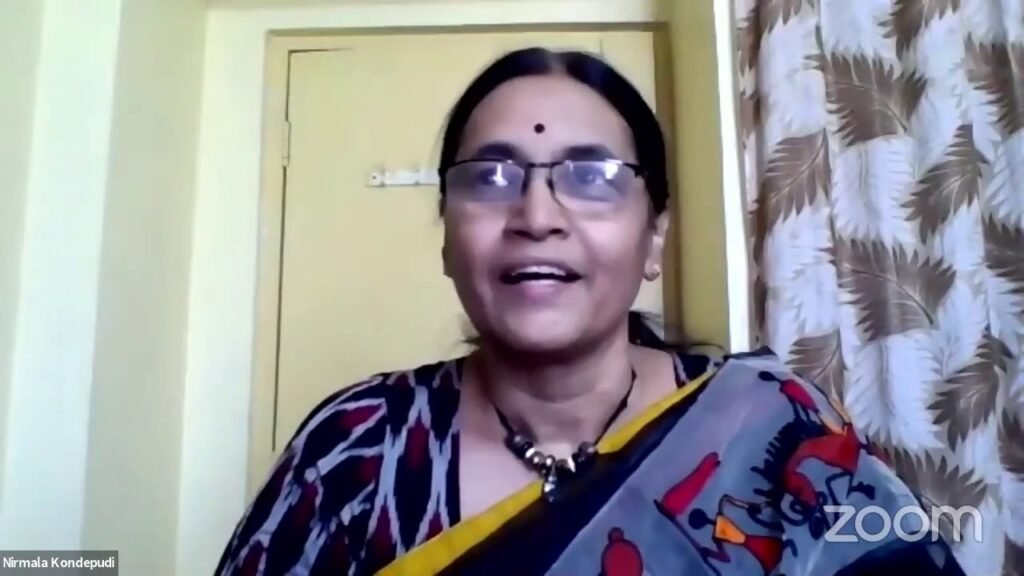 The title of the poem indicates a sick mother. The original poem is in Telugu, composed by Kondepudi Nirmala. I read her many English-translated poems as I do not understand a bit of Telugu. But it made me realize from her poetic expressions that Kondepudi Nirmala was a feminist, and her poems championed the cause of feminism.

Abandoning her study of journalism at Osmania University, she took up the job of a working journalist. In pursuance of journalism, she met eminent Telegu personalities like Gunturu Sheshendra Sarma, late Devarkanda Balagandhara Tilak, Alootui Bairagi, etc., shaped her thought process and empowered her poetic expression.

As a result, she makes her name more like a poet than a journalist.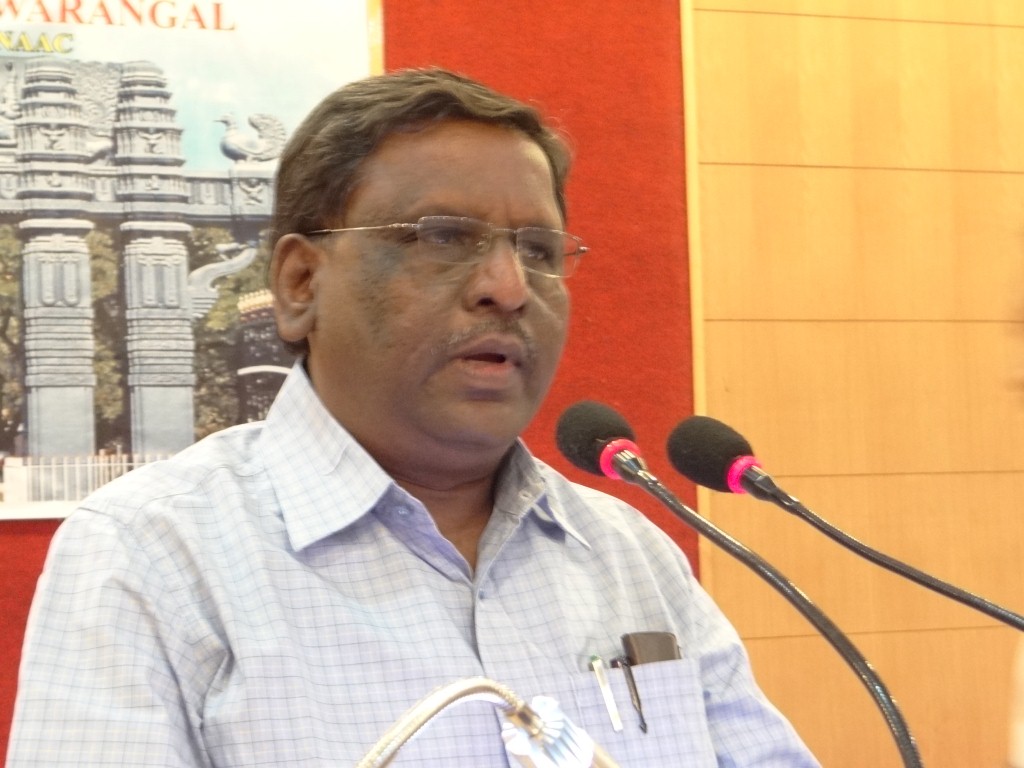 K.Damodar Rao did the translation of the poem into the English language. Professor Damodar Rao writes in straightforward English, but it is very emotional. The poem attracts the audience with its English title, "Mother Serious." The poem's title perceptibly brings a kind of uniqueness to this poem. The word 'serious' is used in the poem when someone is serious. This afternoon,
This afternoon, I also talked with Professor K. Damodar Rao (May 7, 2022). On being asked, he said long ago, he did the translation somewhere in the 90s.
"No, no one proposed me for translation. They usually do not ask either. However, I was impressed by the poem and its theme of how the old parents have looked after. How they eagerly wait for the children," said Professor K. Damodar Rao.
Professor Damodar Rao affirmed that the poem's title in Telugu was also in English, "Mother Serious."
Professor Rao is a person of eminence in English Literature and teaches at Kakatiya University Warangal. He has a teaching experience of 35 years and has, to his credit, published various papers, books, and journals on literary criticism. Besides, he has rich editorial experience with different journals, etc.
Elaboration and Critical analysis of the poem 'Mother Serious.'

The title of the instant poem reflects that a mother is seriously ill. If you read the poem, you could make out that the mother is seriously ill at first glance. But suppose we focus on the poem from a feminist point of view. In that case, it undoubtedly conveys a bedridden aged mother's mental and physical strain. The poet assembles a new idiom through the feeling that presents beyond words' expression.

The poem has narration in the first person, i.e., by the ailing mother who arrived in her final days of life. Death is knocking on the path of her life. She tells her son that she no longer desires to live and that she will give a reply to his unasked question.

She can feel the superficialness and show off her son's eagerness toward her wellness. Everyone in the family is waiting to heave a sigh of relief after she dies. Though she does not say these lines in the poem, her gesture gives a powerful expression to this effect.

First, she means her son; the water son has forced her to gulp down is nothing but a life force. Then in an interior monologue, the ailing mother recalls how she breasted her son even when he was either sleeping or half asleep or awake.

To test his mother's mental wellness, the son asked his mother to identify people around her. But the son gets on his mother's nerves as he tries such a trial in his mother's memory. Finally, in a figurative reply, the mother said she was on her deathbed and asked her son to consult her pillow and heart for an answer to their question.

Pillow- because resting her head on the pillow, she sleeps and dreams beautiful and evil. Together, the pillow and heart will give the son an idea of her hope and despair, anguish and sorrow rained up on a platter. She wants her son to realize the mental and physical agony that eats her up. Through these figurative liners, she wants to drill her pain into her son's mind and let him feel the mother's pain for continuance in the mundane materialistic world.

Her health took a turn for the worse. But her two ears work well. So she can listen to the remarks and the feelings of the people surrounding her. I can sense the mother collapsing to death in the last few lines.
The central idea of the poem & conclusion:

The poem is undoubtedly an epitome of frustration and the sadness gripping the minds of ailing aged parents at the fag ends of life. And this happens primarily because near and dear ones fail to empathize with parents.
The poem conveys the message of the sentiments of aged parents. The poetess brings life to her poem through thoughtful expressions and touchy figures of speech.

"Care for your aged parents from the heart and not head for a future guilt-free life in their absence" is the conclusion I draw heavily from the poem and experience. Sometimes, it pays off when you let your heart rule your head.