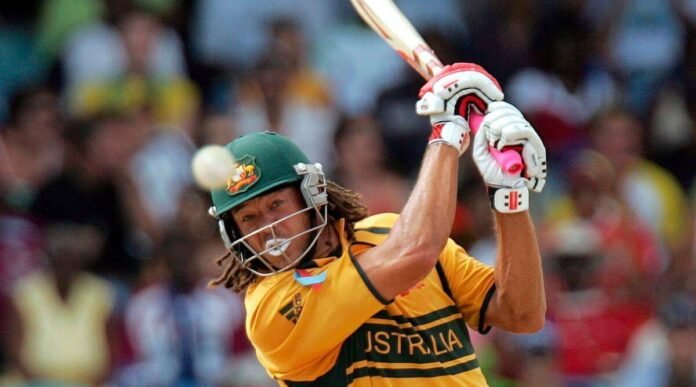 Andrew Symonds
Andrew Symonds was killed in a car accident.
Last Sunday (May 15, 2021) was probably a sad day in cricket. Surrounded by controversy, Australian all-rounder cricketer Andrew Symonds has died in a car accident. Born in 1975, Andrew made his debut for Australia in 1995 and contributed to steering ahead Australia in world cricket. Then, in 2009, he called it a day from cricket.

Australia's Queensland police say the accident happened in the Hervey range. Hervey range is about 50 Kilometers outside of North-East Australia. The latest report from a website source revealed on Monday morning (May 16, 2022) that Symonds was on an automobile. He was traveling at a breakneck speed, says another website. And when the vehicle was passing through the Alice Bridge, the driver lost control, and the vehicle rolled. It is as yet not clear who was driving the automobile.
Police are investigating the case further. The police investigation will give out a clear picture of the story.

The untimely death of Andrew Symond marks a tragic end of a cricketer. He made a considerable contribution to Australia in critical moments of the game. Then, but abruptly, he was ousted. It would not be an exaggeration to say that the cricket world did not assess Andrew's talent adequately.


Andrew Symonds: Amid controversy
He remained a controversial figure in his cricket life. There were moments in his cricket life when he felt that he would have to bid goodbye to cricket midway. But then fate favored him, and he survived. However, these incidents kept him somehow in a low profile. But overall, its effect left Symond a bitter and sad person.

He has died. Cricket lovers or media will leave no stone unturned to sing his praise. That's why I am thinking of writing something different. Let's discuss some arguments that give Symond a distinct identity in cricket.
What were those controversies?
i)Conflict with Harbhajan Singh

First, remember the incident when Andrew Symonds called Indian spinner Harbhajan Singh' 'all of your favorite Bhajji' a monkey. This incident sparked accusations of racism against him in the entire cricketing world against him. Besides, the incident blotted his reputation and fame. It left Symond no choice but to repent his deed.

For Andrew Symonds's reckless behavior, the Australian cricket board had to eat a humble pie before international cricket. But, of course, the conflict later reached a reconciliation. However, Bhajji himself is deeply shocked by the death of his once friend turned foe.
ii)Hostility with Michael Clarke
Symonds and Clark togetherly raised a different level of Australian fielding excellence. And their brilliant fielding pairing created a different kind of brotherhood between them. But there was a rift between the two on the issue of earning money in IPL cricket. Money is such a thing that breaks the relation between parents-children, brother-sister and even upon cricketing friendship. So Clark started getting jealous of Symonds about IPL money as Symond's earned quite enough moolah than Clark for his performance in IPL. And Symond also accepted moolah (money) poisoned their relationship of friendship.
iii)Andrew Symonds: Love for drinks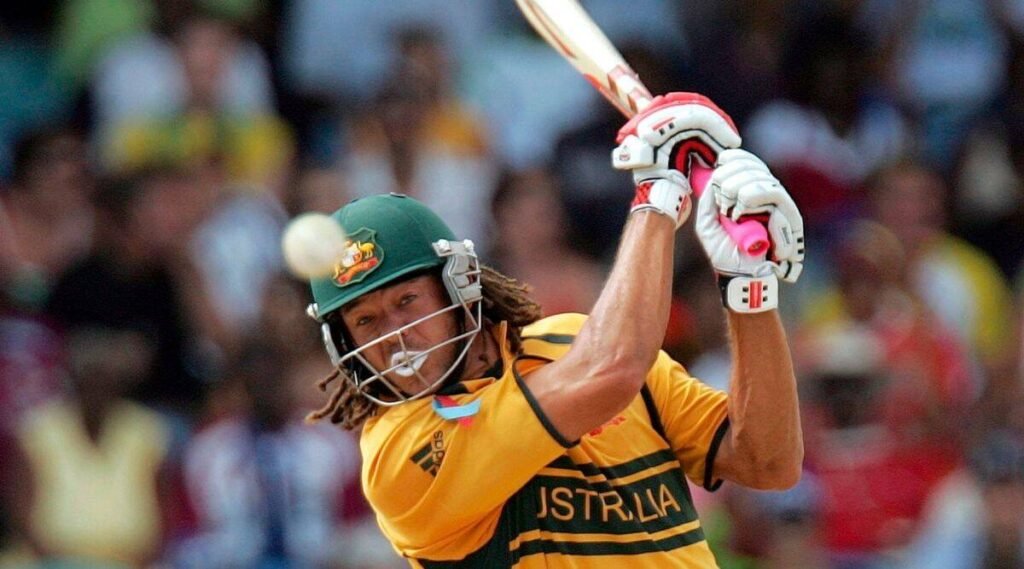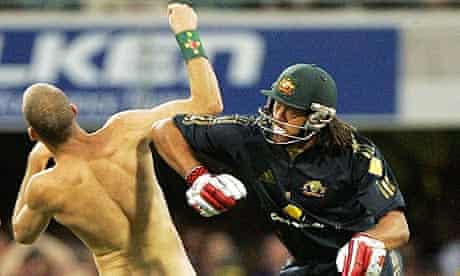 Andrew Symonds undoubtedly was dazzling in his batting and attractive in look. But he was allegedly addicted to alcohol. As a result, he faced removal from the Australian team before a tri-series game against Bangladesh in Cardiff in 2005. The decision was rooted in his unpleasant act under the influence of alcohol the previous evening of the match. As a result, the authorities were forced to throw him out of the team.
iv)Andrew Symonds: A moody man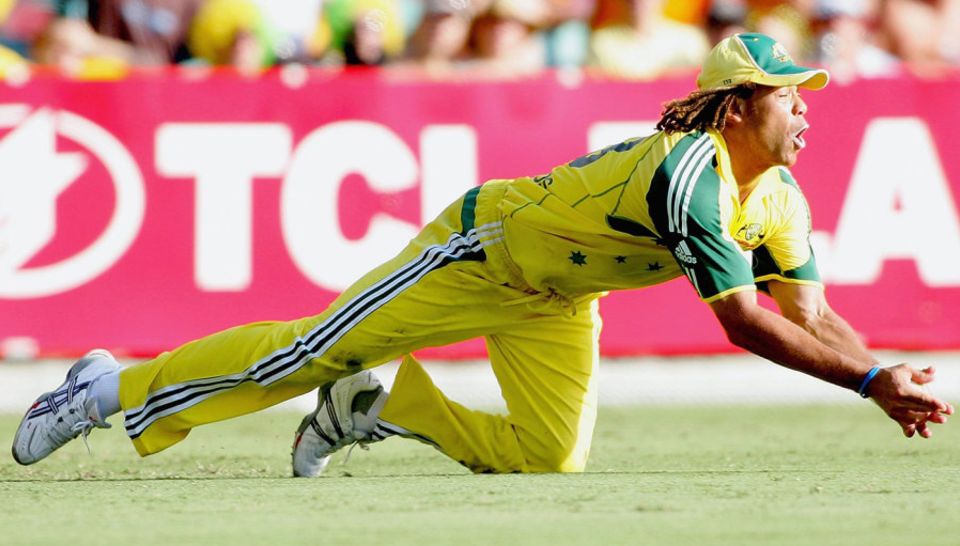 If Andrew Symonds is in a good mood, he could act like your best friend and treat you so well, making you feel that no one is better than Andrew Symond. But you cannot imagine a reverse situation. An Aussie fan approached the cricketer in a pub for a hug in 2008. But it made Andrew Symond unexpectedly turn wild. He thrashed his fan. Australian cricket surprisingly took no cognizance of the incident.
v)Andrew Symonds: Man of his own: Love fishing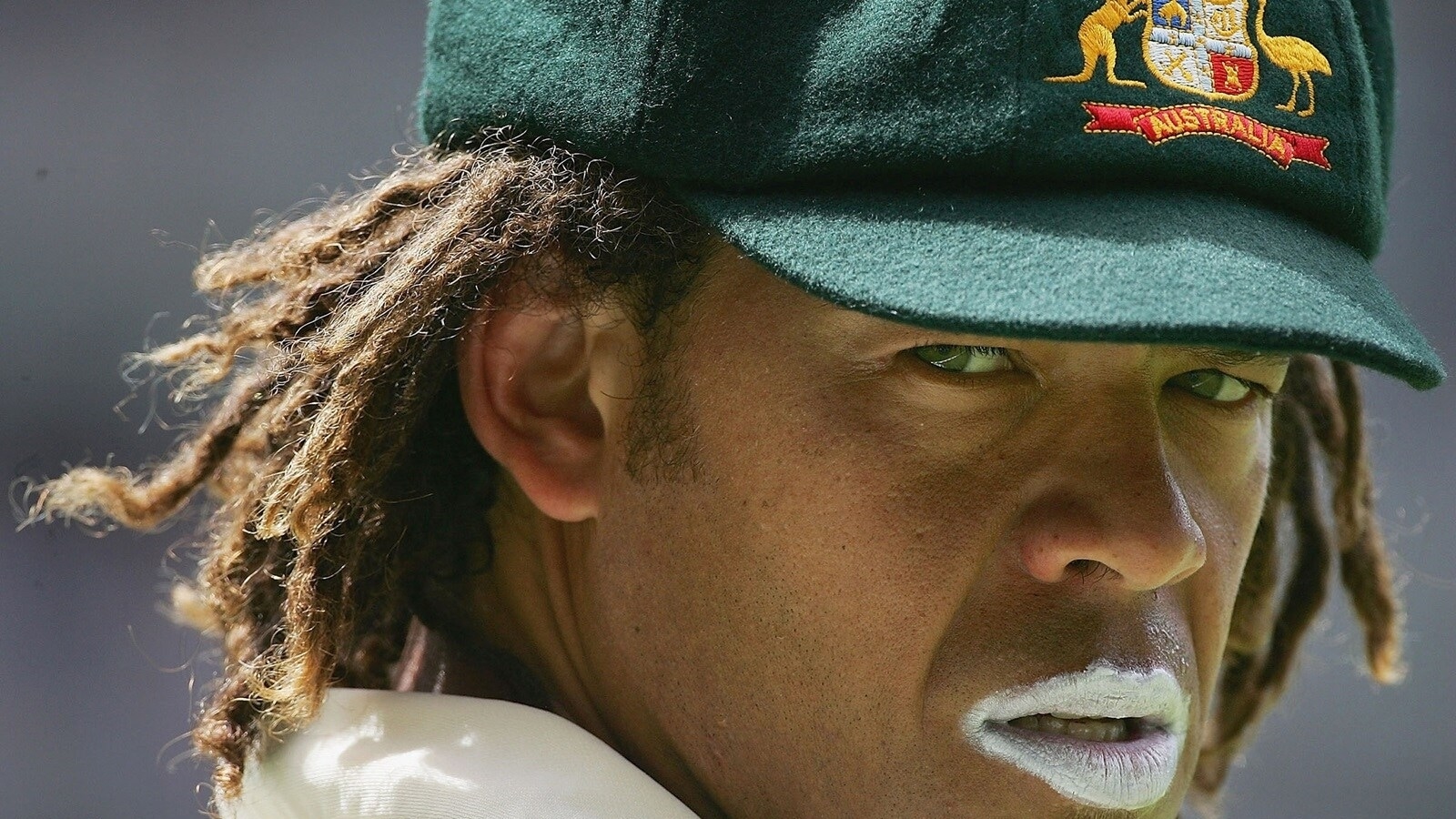 Symonds did what he thought of his own. He often allegedly overlooked team protocols. For example, in 2008, the Australian team was on a tour of Bangladesh. A critical team meeting was going on, but Symonds was busy fishing somewhere else. At the time, the captain of the team, Michael Clarke, was left furious. This incident played a significant role in dropping him from the upcoming India tour.

Andrew Symond had a fascinating hobby. That's the fishing. But this hobby also proved to be expensive for him. Andrew Symond worked as per his will. During the team meeting, he used to go fishing, setting aside the team's protocol. The Australian team went to Bangladesh in 2008. A critical discussion on the team was going on. But Andrew Simmond was lost in fishing somewhere else.

Seeing this attitude of Andrew Symond, captain Micheal Clarke dropped him from the incoming tour of India.
Conclusion:
Anyway, the accidental death of Andrew Symond is unfortunate. He was called a man of crisis in Australia. Often, Andrew Simmond alone proved to be too heavy for the opposition. However, his sparkling batting and all-around display brought Australia out of the mouth of defeat and brought victory.

Death is a destiny beyond our control.

But the Cricket world will miss Andrew Symond. The team Unveil. Press paid a rich tribute to one of the finest all-rounders of Australia.