Dinesh Karthik, in your entire life, you must have heard his name. This name is enough to portray Indian cricketers in one frame.
Well, there are more than a few number of cricketer have worked as a part of team member, and a few are working till date.
If we are talking about the Indian cricket team, then we can't forget to mention a few gems like Sunil Gavaskar, Gundappa Viswanath, Kapil Dev, who are usually recognised as the core heart of the Indian cricket team.
At the same time we can't forget the sacrifice and the hard work in done by MS Dhoni and Saurav Ganguly, Sachin Tendulkar and other players too.
Among them, one of the finest and quite good and experience cricket player was Dinesh Karthik.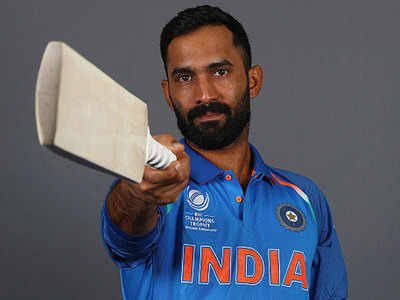 We all not how he has played in Indian cricket team with full of efforts and dedication.
But have you ever learned or read about his struggling life? I am 100% sure that the maximum number of people are going to say a big no.
If so, then you should definitely read this article in order to learn about his struggle that he has faced once in life to reach this position where he is right now.
Well, to be honest, while working in a same team everyone used to develop friendship among the team players.
It is quite natural, same thing has happened in Dinesh Karthik's life. Murali Vijay, who is also one of the finest cricketer, both of them were good friends and were teammate in Tamil Nadu.
The bonding between both of them was quite stronger and can be noticed everywhere.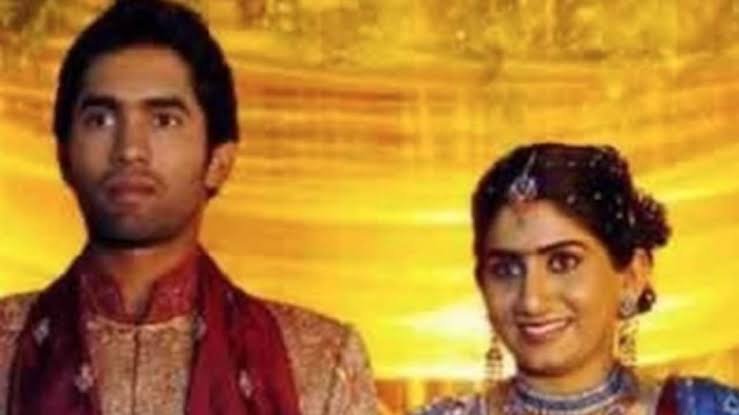 In 2007, Dinesh Karthik married his childhood friend Nikita Vanjara, both of their father's best good friend as of them.
Both of the parents have allowed them to marry each other when they soon as they reached the marriageable age. They tied knot on 2007 in Mumbai.
However, after completion of 5 years of marriage relationship Nikita lost her interest from the marriage.
Dinesh Karthik's friend Murali Vijay used to visit his house. Nikita developed a strong feeling towards Murali Vijay.
According to the information of at that specific time approximately in 2012, Tamil Nadu were playing a crucial Vijay Hazare Trophy match against Karnataka, Dinesh Karthik came to know about his wife's extra-marital affair.
Later, he also learned about that his wife is pregnant with his friend Murali Vijay. Soon after that, he gave a divorce from his wife.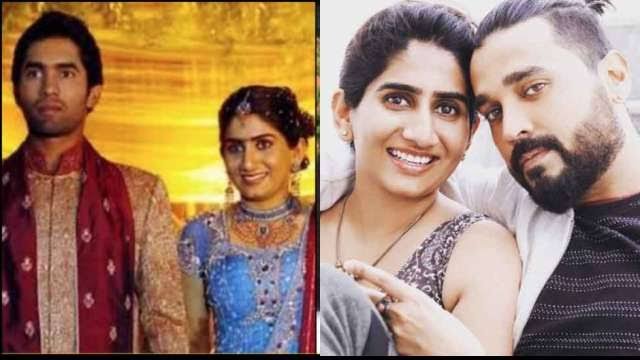 Finally, after getting divorce from Dinesh Karthik, Nikita marries Murali Vijay and is blessed with a baby boy.
After that incident, In 2018, both of them got called up for the Indian Test team for the England tour of India.
But at that specific time and both of them when not communicating with each other.
After getting betrayed from his first love, in 2015 he found his true love. Dinesh met Indian squash player Dipika Pallikal.
According to the information Dipika Pallikal, used to hate cricketers and believe that the specific hype and fame they get overshadows other sports person.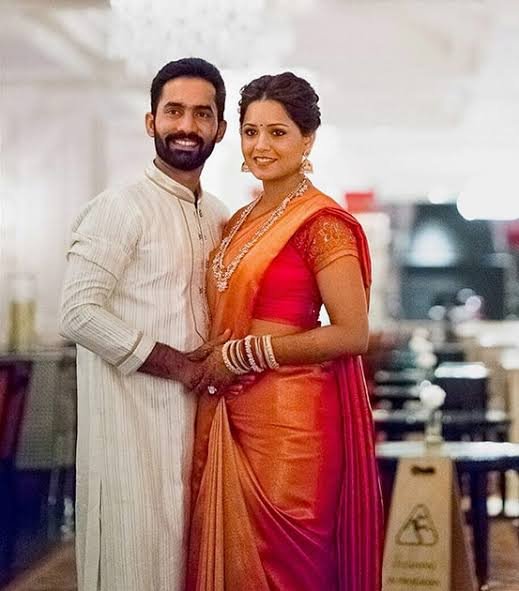 But as the time goes on, Dinesh Karthik proves that Dipika's thinking we're totally wrong. In August 2015, both of them tied knot.
At the present time, Dinesh Karthik is leading a quite happier life with his wife Dipika Pallikal.
In an interview, Dinesh Karthik has also told that his wife Dipika has supported and motivated him a specific time where d he was thinking to give up.
He also thinks that he was lucky enough to get Dipika Pallikal as his wife. At present, they are leading a happy life with two twin boys.
Read More : 6 Fussy Fashion Items To Avoid Wearing On Breezy Days.