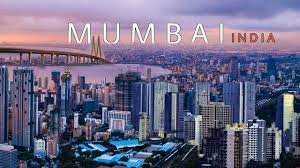 Mumbai is known to be dream city of India, located in Maharashtra. It is known to be the Commercial center of India, The bollywood center that is, the largest film city in India people often say Mumbai as Heaven of Migrants, Past and future Economic hub of India.
Mumbai,city is capital of Maharashtra state located in southwestern India around Arabian Sea. The population of this city is about one crore 40 lakhs.
Mumbai is residential place for many Bollywood celebrities. Hence it is known to be the city of millionaires. People often try there luck and ability in various different fields after coming to Mumbai.
Mumbai is a city where world famous chefs, fashionable boutiques and Bollywood stars have achieved success in their lives. Perfect for traveling in this city. The weather is just as crowded and pleasant. Let's take a look at some of the famous places to visit in Mumbai.
How to reach Mumbai?
Mumbai city is well connected with railway route and roadways. Facilities of airways are at its best. Chhatrapati Shivaji Maharaj International Airport is known to be one of the world's best airport. For internally exploring the city, autos, e-rikshaw, and other cabs are also available. Fares are based upon the distance you travel.
Beautiful places in Mumbai city
Mumbai cannot be explored in a day. There are many different places to visit and enjoy. Few famous monuments and destinations are mentioned here.
Gateway of India :-
It is located near waterfront at Apollo bunder area. It was built to commemorate visit of King George V and his wife to Bombay, India. The monument marks to he the chief port of India. The monument is arch like and made in Info-saracenic style.
Shri Siddhi Vinayak Ganapati Mandir :-
It is a holy place dedicated to Lord Ganesha, also known as Siddhi Vinayak and 'Navasacha Ganpati in Marathi'. The temple has a mandap with idol of Ganesha. Pillars and walls of temple are carved with Ashtavinayaka images. The temple was constructed by Laxman Vithu Patil in 1901.
Taj Mahal Hotel :-
It is Five star hotel located in Colaba area of Mumbai. It is situated near Gateway of India. It is named after Taj Mahal located in Agra. Is is considered as one of the finest hotel of British rule.
Juhu Beach :-
On the shores of Arabian sea, juhu Beach is located. Nearby it, Juhu chowpatty is situated, which have all the stalls of food items and many more. It is most attractive place to visit.
Marine Drive :-
It is one of the most beautiful destination to visit. It is also known as Sonapur and often called as Queen's Necklace. Marine drive is located in the southern part of city. It is a concrete road of 3 km which streches at North and forms a bay like structure.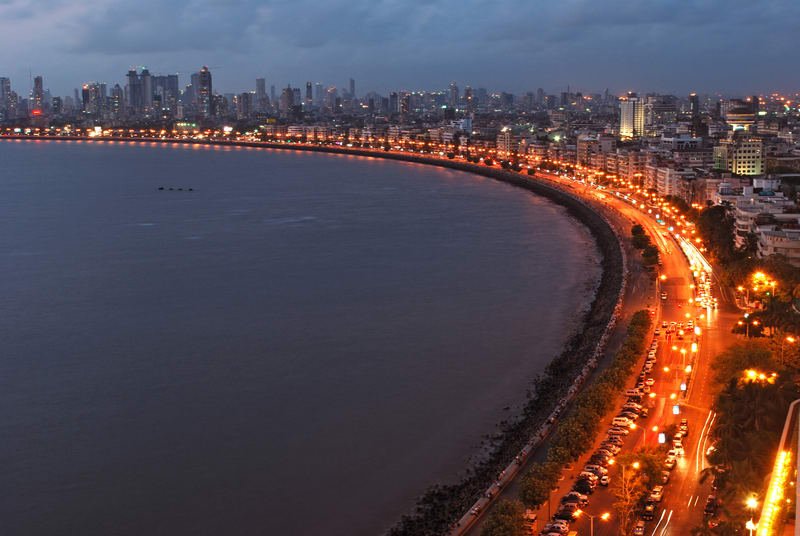 Hanging Garden :-
It is located in Western side of Malabar Hills. It is multilevel Terrace of garden having variety of plants including, herbs, shrubs and many flowering plants. It is calm place away from the hustle of busy city.
Also at some distance from Mumbai city there is the beautiful beach of " Alibag" and on the other side there is the beautiful mountain Pune, which will give you a different feeling.
Best Time to Visit Mumbai
The best time to visit Mumbai is between October to February month, as the temperature is moderate. This is the perfect time for traveling and sightseeing as the weather is normal and you can comfortably walk about the city so as to explore its glory and mysteries. You should spend at least 3-4 days in Mumbai.