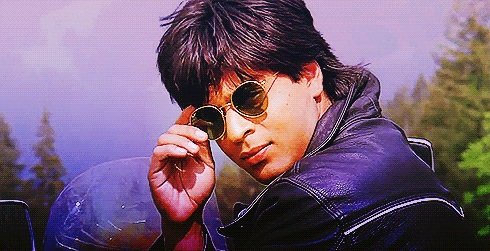 The "Bazigaar" of Bollywood, Shahrukh Khan is a sensation to people like us. I remember being an absolute fanatic about his movies. There have been many times when I have bunked my tuition and went to watch his movies. I am not proud of what I did back then, but it was absolutely worth it. Today we are celebrating him for being the actor and the romantic that he really is:
Here in this article, we are gonna talk about those movies that never become old.
1. Dil to Pagal hai
Released in 1997, the movie starts with Sharukh Khan, Karishma Kapoor, and Madhuri Dixit. A typical Indian love triangle by Yash Chopra created a new trend in those days. The movie showcases love, romance, fighting, music, and dancing. This is the perfect one to binge-watch on a Saturday afternoon when it's raining outside and mom is cooking pakoras. This one truly is a mood changer. As the film marks 20 years of its release, Dil to Pagal Hain continues to ferment like wine. The cheery of the cake was those sensational songs like 'le Gayi, le Gayi.'
"Rahul, naam toh suna hoga?"
Want to watch this online then click on the link given below
https://onlinemovieshindi.com/drama/dil-to-pagal-hai/
2. Daar
Another masterpiece by director Yash Chopra, 'Darr' showcases the madness of love. Till today the movie is considered to be one of the most violent movies made in Bollywood and the most violent movie that Shahrukh Khan has worked in. Shahrukh and Jhi Chawla are the two leading actors in this movie.
" K. … K. … K… KIRAN"
https://www.komparify.com/entertainment/movie/darr
3. Kuch Kuch Hota Hain
The movie tells shows the realities of how things change for all people after college gets over and the reality hits us. Starring Sharukh Khan, Kajol, and Rani Mukherjee the movie is a beautiful fusion of romance, comedy heartbreak, and a happy ending. Directed by Kran Johar, 'kkhh' is still one of the best movies ever made in Bollywood.
"Tussi ja rahe ho? Tussi na jao"
click on the link to watch the movie https://onlinemovieshindi.com/romance/kuch-kuch-hota-hai/
4. Diwale Dulhaina le Jayenge
This masterpiece is the longest-running movie. The movie ran for more than 2 years in Maratha Mandir. It showcases that love has no barrier and the happiness of the daughter can never be changed by her family. No matter how hard Kajol's family tried to break them off, yet their love won and the movie ended with a happy ending.
"Jaaaa Simrann Jaaa"
watch DDLJ online https://www.watchfilmy5.online/dilwale-dulhania-le-jayenge-1995-full-hindi-movie-watch-online-dvd-hd-print-j7k7hu7i/
5. My Name Is Khan
For most of us, this cinema has a lot of overwhelming feelings. As his fan, I have always imagined him as a clueless romantic until I watched My Name Is Khan, the perspective of the actor will change. Unlike other movies of Sharukh Khan, it is not a romantic or a thriller movie. This movie has painted the right picture of how the world reacts to the mental health and minorities of this world. The role of Rizwan Khan celebrated across the globe.
"MY NAME IS KHAN.I AM NOT A TERRORIST!"
watch online :
6.Devdas
Direcyed by Sanjay Leela Bhanshali, Devdas is another love triangle between Madhuri Dixit, Shahrukh Khan and Aishwarya Rai Bachchan. The heartbroken romantic, chooses alchohol to dulute his pain of Paru leaving him. In this movie, we find Shahrukh Khan in the character of Devdas a lillte different from others. His authority over his character is worth a applaud.
"….Paro kaha chali gayi ….. Paro"
for watching the move click : https://www.jiocinema.com/movies/devdas?type=0&id=c06e568080c511e993cd0d4479497ccf
7. Kabhi Khushi Kabhi Gham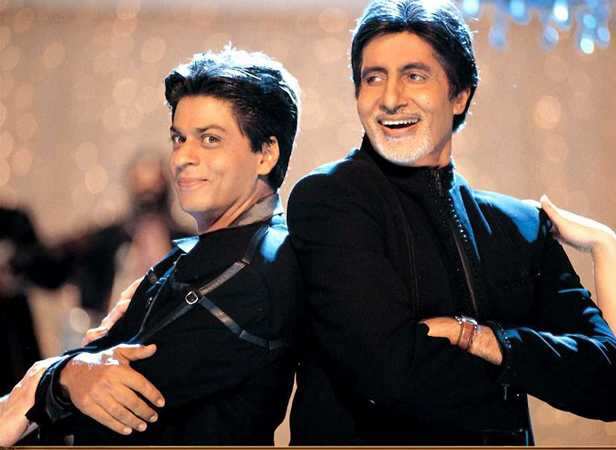 Seeing Shahrukh Khan and Amitabh Bachchan together along with Hritik Roshan was like an alloy of art from the past, the present and the future. The movie is one of the best acing performance by all of the top 5 character. Watching K3g never becomes old as it has its own magnets that pull Shahrukh fans like toward watching it.
Bade mazaaki ho … bade mazaaki ho
watch online: https://www.komparify.com/entertainment/movie/kabhkuchikhabigham
https://www.justwatch.com/in/movie/kabhi-khushi-kabhie-gham
8. Chak De! India
Shahrukh Khan plays the role of the coach of the Indian Cricket Hockey Team. He is seen to train a bunch of players. THis is one of the highlighted work of 'The King Khan' as he is seen in a completely different attire. His performance was remarkable.
"Marr ke aayenge … lekin haar ke nahi aayenge"
watch online : https://www.komparify.com/entertainment/movie/chak-de-india
check out another article from the house https://www.unveil.press/top-5-successful-moms-who-are-leading-the-world/
visit our home for wonderful, informative and trendy content at:-
Homepage – Big Slide