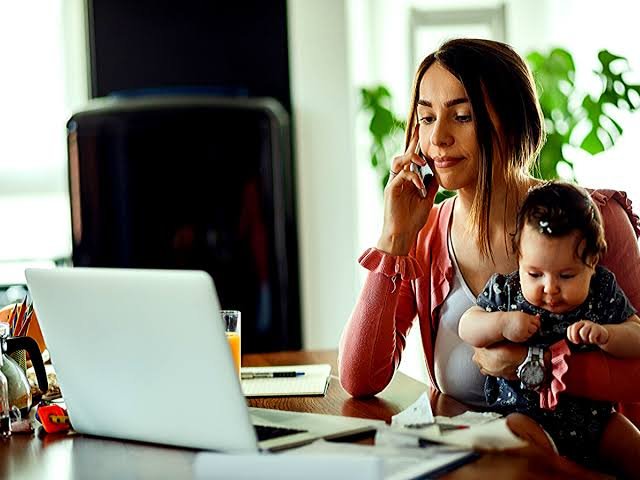 We often place our idea of working-women, especially those who are married , as a figure who balances work and home-management. But did you know this way of thinking is extremely patriarchal? Have you ever wondered why men never have to face the aspect of 'balancing' work and family?
Men have never been questioned how they will manage children, or the household while having a job. So, their problems in these cases are essentially different and need special attention.
Why does patriarchy cause a bigger problem?
Historically, modern society has conceptualized women as the nurturer of the family. The concept of 'home' is directly associated with the mother; and moreover, the space inside the walls of the kitchen and the homes are thought to be feminine spaces.
Additionally, working women have to often face challenges from families, and in-laws to be 'allowed' or 'disallowed' from working. This automatically decreases the equality of females in the field of opportunities and probabilities of women opting to work after marriage!
Obligations and moral bindings imposed on women
Since women, that is, married ladies are expected by the patriarchal society to 'balance' work and family, the failure to do so is heavily embedded in a moral failure.
Working women must face pressure from society, due to which, management of home and work becomes a greater burden. Time-management for those with jobs is therefore more integral and complex.
In many cases, women are subject to the need to prove themselves as 'multitaskers' and often projected in images with multiple hands- for childcare, office-work, shopping, cleaning, etc.
Working females as corporate and consumerism's targets
The market for time-saving commodities or home-appliances becomes important for the working-women of the middle an upper classes of society. Frozen foods, vaccuum cleaners, electric blenders and a host of other such commodities are advertised for the 'management' of home and work for women.
So, the gendered role of the kitchen and house-work reflects itself even in the woman's way of spending money. Working women have been larger consumers of appliances that need lesser time to finish household chores with lesser involvement.
What about the woman workforce?
There are major classes of working ladies in the society that do not afford home-appliances, house-keepers or hired child-care services. Moreover, there are those who leave there own children to look after a different family's child and manage their cooking and cleaning, as an income source, is an important question to be raised here.
How Work from Home further complicates the problem:
With the pandemic and the beginning of 'work from home' is majority of work sectors, even schools, colleges and corporate offices, married wives with jobs are seen to face a much more complicated problem.
While they are obligatorily expected to cook, and participate in household chores, working-days are most often difficult for the working wives. There is therefore a lesser distinction between her time for 'work' and 'home'.
Desire for educated wives but taboo against becoming earners
Especially in the Indian society, the bridegroom's party largely desires 'well-educated' girls for marriage. However, the wife's will to work, or earn for her family, or have any kind of empowerment is strangely frowned upon. For example:
In consequence of such social taboo and pressure, working wives often prioritize family over work or a life of her own, to become more acceptable for society.
So, there is an immediate need to work on the following things:
Remove social norms related to women and home management
Divide work like cooking and cleaning among all members, regardless of gender.
Fight the patriarchal expectation of married working women to always create a balance of home and work.
Only then will working women have a truly free work environment. If the race itself is unequal, their empowerment will be a long way to go.