Kurseong
Mountain always fascinates me. No matter how deep the sea or how lofty the wave may be, only the sky-scrapping mountain can touch the depth of my heart. Recently, in March 2022, I visited Ravangla, Kaluk, and Heepatal. For an entire week, I rested in the lap of Mount Kanchenchungha. Only six months had passed since my last visit to the mountain. But again, Mountain Kanchechungha started pulling me like a magnet. So, this time I went to Kurseong.
Kurseong: a picturesque hill station calling for attraction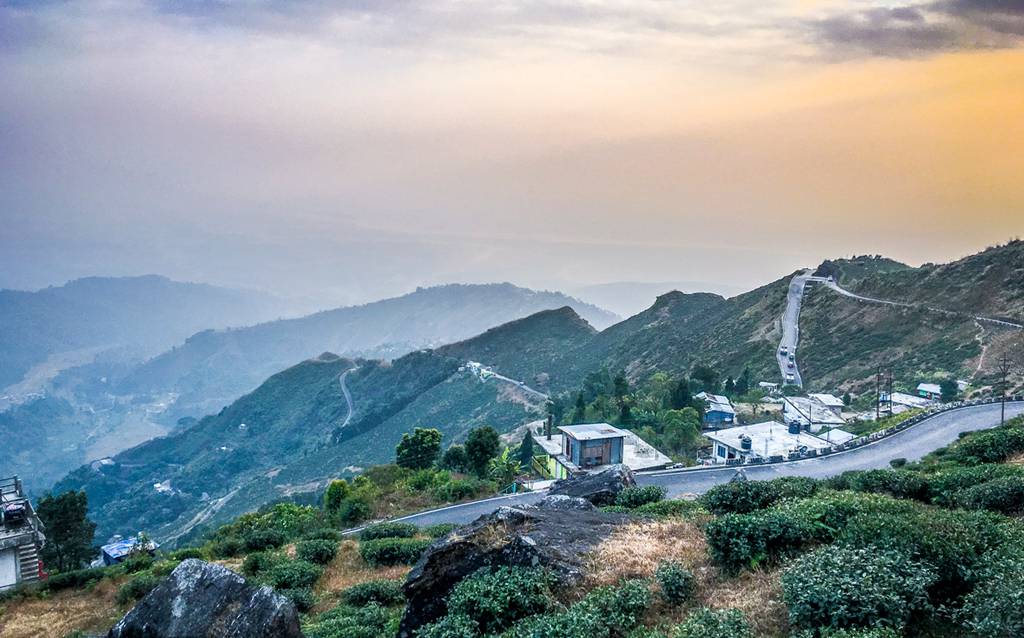 Kurseong is a small but picturesque hill station with a panoramic view of nature. It has its location at midway between Siliguri and Darjeeling. Tourists ignore Kurseong to some extent, but they swarm into Darjeeling. Suppose they feel like they have a glimpse of Kurseong. Otherwise, they go ahead, bypassing Kurseong. My point is hardly anyone looks at Kurseong that deeply by staying at Kurseong for a proper exploration.
Kurseong: Journey from Siliguri to Kurseong

Let's put aside the impulse and go back to the story. On 12 September 2022, I left with my family for New Jalpaiguri (NJP) by Shatabdi Express. After having a transit halt on the 12th night in Radharani lodge, we started for Kurseong on the 13th morning. The Radharani lodge charges Rs 1000 for Non AC room and 1500 for an AC room. The hotel is less than one kilometer from the station.
We booked a Wagon R for Rs 2000 to take us to Kurseong.
Kurseong is about a one-and-a-half-hour ride from the NJP. Our driver, Rajesh Mondal, suggested that if we took Rohini, we would get more enjoyment of nature's brilliance. "There are three routes for Kurseong from NJP. Teendharia, Rohini, and Pankhabari. Unfortunately, landslides had washed away a 500m stretch at Paglajhora of Tindharia. But now, all restorations have been done, and the road is operational. When the National Highway became non-operational due to landslide, the area's economy was affected," Rajesh said.
Rohini Waterfall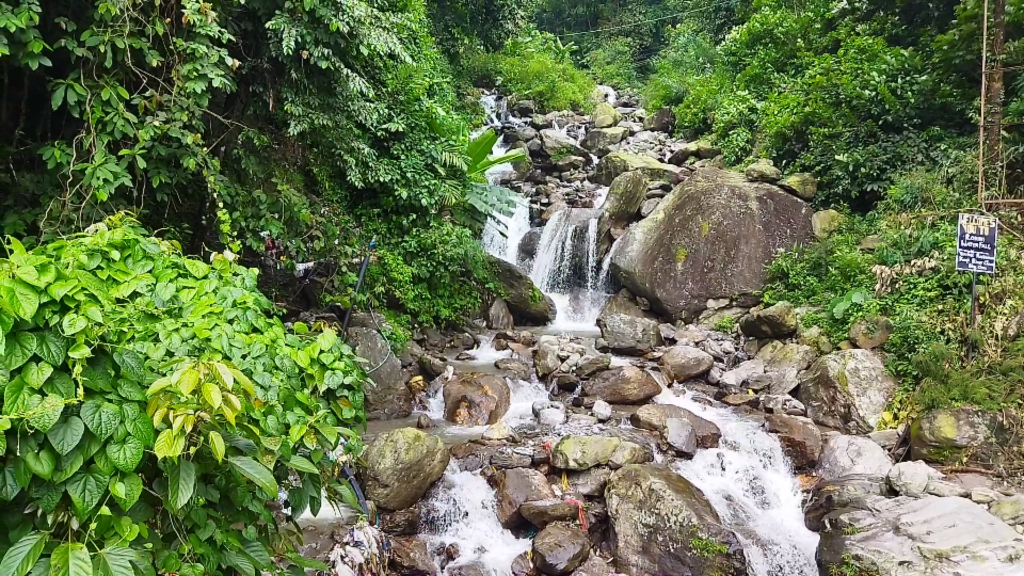 Keeping Siliguri city behind, our car was now speeding towards Rohini. We crossed the Gorkhaland Territorial Administration. And in no time, we reached Rohini waterfall while encountering the meandering hilly road. You can enjoy the waterfall in the monsoon. The spring water was falling down and rapidly hitting the mountain rock. Indeed, the mind gets excited by the beautiful sight of a smiling nature.
Rohini Viewpoint

You will find Rohini's viewpoint a little ahead of Rohini's waterfall. The beauty of Rohini's view was different as we reached there. A light, chilly breeze was blowing. There was intermittent drizzle too. Maybe you would like to soak.

We were at the top of the viewpoint. The cloud was floating up and down. The view was so thrilling that romance in you would bound to wake up. Some young couples had come on the bike. They were smiling, holding each other, dancing, and singing. But while enjoying nature, they lost in themselves and moved closer to the pillar of the boundary of the viewpoint.
A little carelessness would drive them into the hilly gorge. That's when the restaurant owner where we were having breakfast yelled at them for an alert.

You can enjoy the landscape of Giddhi Pahar, Rohini temple, Makaibari tea estate, and Mirik, Nepal border. You don't need binoculars. Even with the naked eye, you could make out if you have a local guy with you. Rajesh guided us.

From here, we went to our homestay 'White Orchid. White Orchid is much away from the city of Kurseong, amid silent nature. It will surely win your heart at first sight. You can choose this Home Stay if you are reclusive with an inclination for nature. St. John Berchmans Catholic Church is a landmark. For details, you may contact Amiya Biswas (Contact Number: 9830194379) & Snigdha Biswas (98301569460)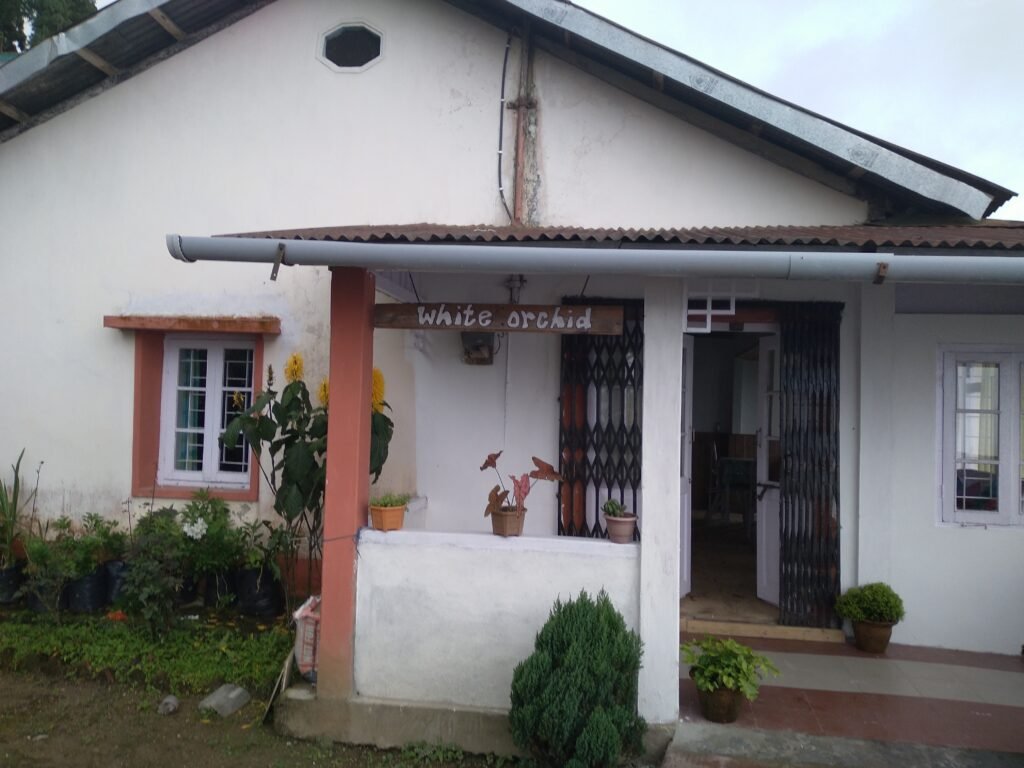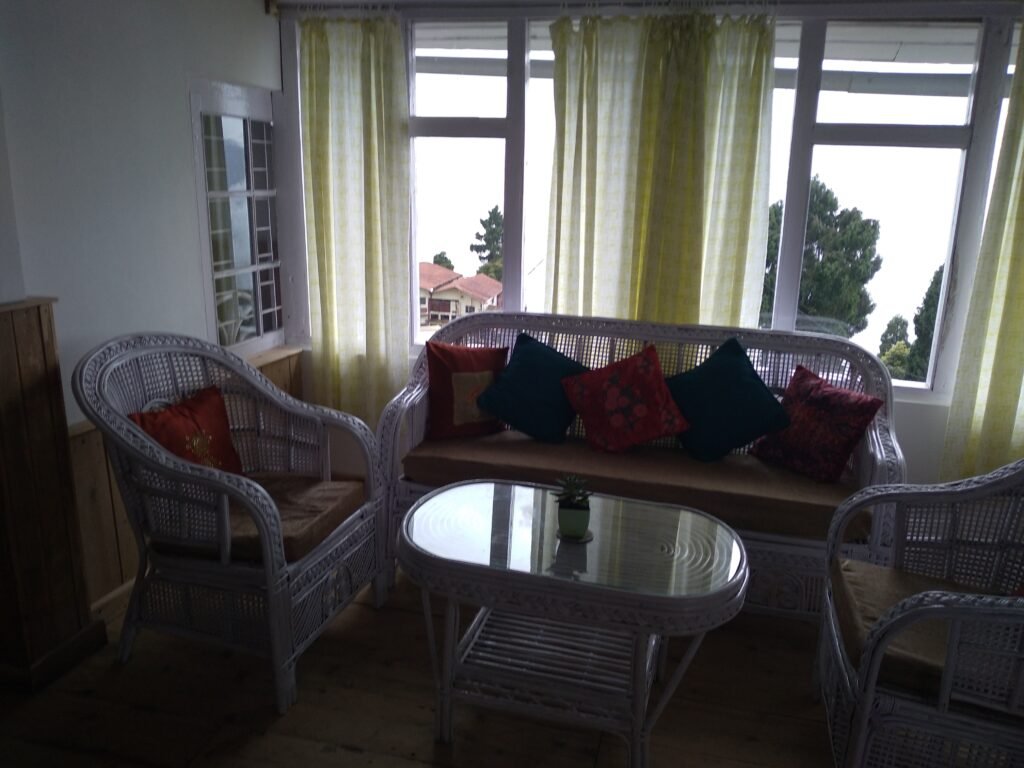 We had just reached inside the Home Stay when the rain started. But if you are safe inside the Home Stay, then the joy of hilly rain is different. It mesmerized me, watching from the balcony. I lost in fantasy. Thick cloud as if it had suddenly gained a superpower to push back the mighty mountain behind.

There is no lamp post. In no time, darkness gripped this small village. Heavy rain, dark clouds, strong wind, and the night make the village look pretty scary. In between, you can see a faint moving light approaching you, tearing the darkness. But then you discover as the light comes nearer you that a local is walking at ease with a torch, unbothered by the scenario. "They are familiar. People here sleep by nine at night and wake up early in the morning for work, "said the caretaker lady of the Homestay.

The rain did not stop for the next two days, so we could not go out of the Homestay for two days. Finally, the weather cleared on the third day, although there was fog and cloud cover throughout the day.

On the third day, we explored the places near the Homestay. But the story here is fascinating, especially the history of Grotto and other unexplored local sites. We stayed at Kurseong from 13 September to 20 September.

In the sequel of this travel story, I will come up with more exciting and detailed information.