Scented with the foreign scent, Thailand is waiting for all of you with its beautifully arranged city, beautiful beaches, its blue waters, divers and colorful underwater life, rich Buddhist culture, and colorful nightlife.
Everyone wants to travel abroad, but if it is a low cost, then what is bad? Let's make a plan here. A complete plan of how to visit the main places of Thailand in Southeast Asia in 8 days.
Ideal Time To Visit Thailand:
You can go to Thailand all year round. However, the best time to get warm weather and a pleasant environment is from the end of October to the first week of February. However, it is better to avoid mid-February to mid-April, as it is very hot at that time. And there is plenty of rainfall from June to September.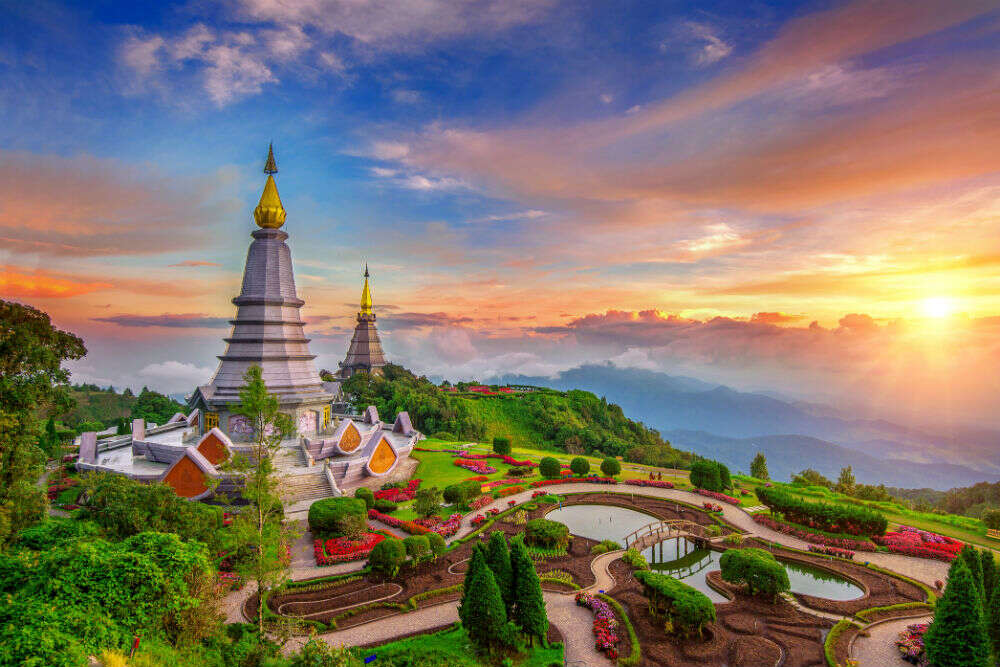 How to arrange a 7-day trip to Thailand:
First, you need to reach Krabi from Dumdum Airport in Kolkata, you will set the plan according to your flight time. You can also reach Krabi Island from Delhi or Mumbai. However, you can use the (Wego) or (Skyscanner) application at the time of booking the flight & hotels for booking him less.
You can also make direct bookings through the Air Asia site. Because Air Asia often has offered. You will schedule it based on your time and preferences.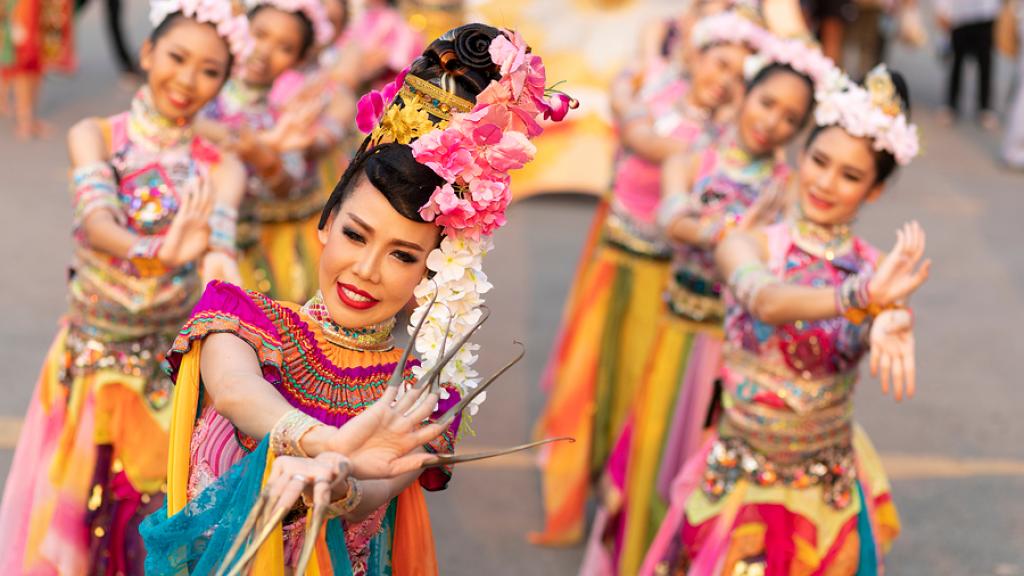 Day1:
First, arrive at Krabi from the airport, take a taxi or bike taxi from outside the airport or walk to the hotel if you are a short distance away, reach the hotel booked in advance. Then visit Aonang Beach in the early part of the day.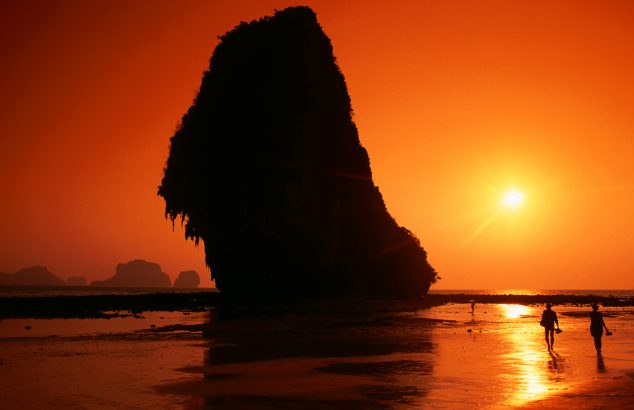 The fun of bathing on this beach is different. After lunch, visit Raile Beach for the second half of the day. You have to go by speed boat to this beach. See Sunset on Aonang Beach back in the afternoon. Then in the evening visit Krabi's local market. Here you will find a variety of street food and local Thai food.
Then have dinner at the restaurant of your choice and spend the night at Aonang Hotel.
Day2:
Book the night before with the local agency. Breakfast the next day and explore the different islands by speedboat or longtail boat. First, come to Hong Lagoon by speedboat. Here you can swim. Then come to Pakbia Island. You can snorkel here if you want.
Then move on to Lading Island. Here your agency will give you lunch packs. The next destination is Hong Island, today's main destination. Here you can compile as you wish or spend time as you wish.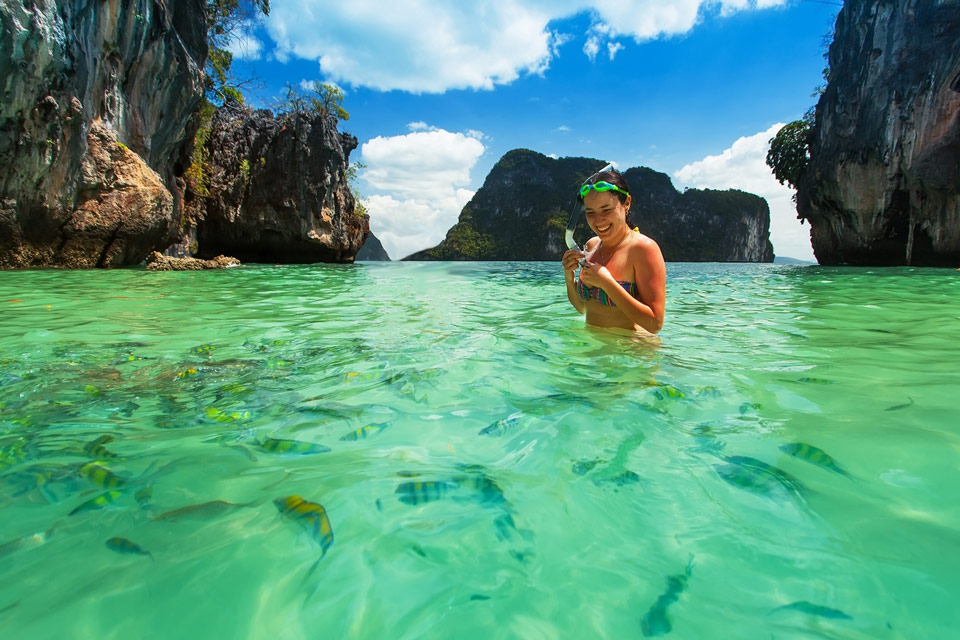 Then come to the fire in the afternoon at Aaonang Beach, and if you want you can go around the local market and eat Thai food or join the DJ or beer party at the hotel.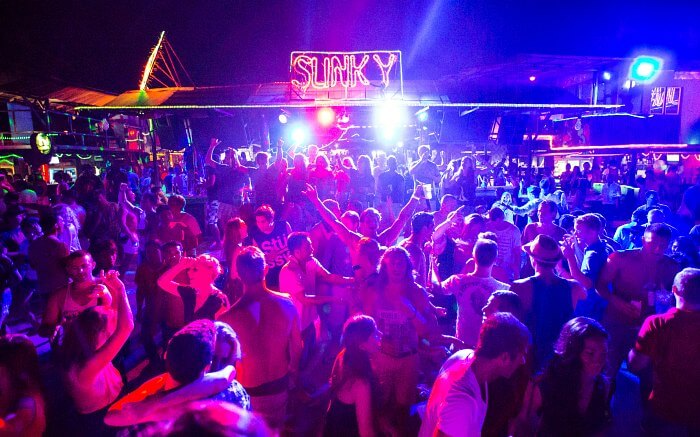 Day3:
Get up early this morning, have breakfast, take a ferry or a speed boat to Phi Phi Island. Come here and check into the hotel and come to Ko ladem beach. Spend some time there and come to Ton Sai Beach. Here you can do scuba diving if you want.
Then return to the hotel and have lunch. After lunch, come to Phi Phi View Point. From here you can get a view of the whole island. In the evening visit Phi Phi Night Market. Then if you are a party lover, enjoy a beach party.
Day4:
Go out this morning for Monkey Beach. Go out this morning for Monkey Beach. Then spend some time there and go to Phi Le Bay Lagoon Beach. The watercolor of the place is wonderful. Come and spend some time here on Bamboo Island.
Come here and have lunch, take a look at Maya Bay from the boat. Then enjoy Mosquito Island. Then come back to PP Island from the boat to see the amazing sunset in the middle of the sea.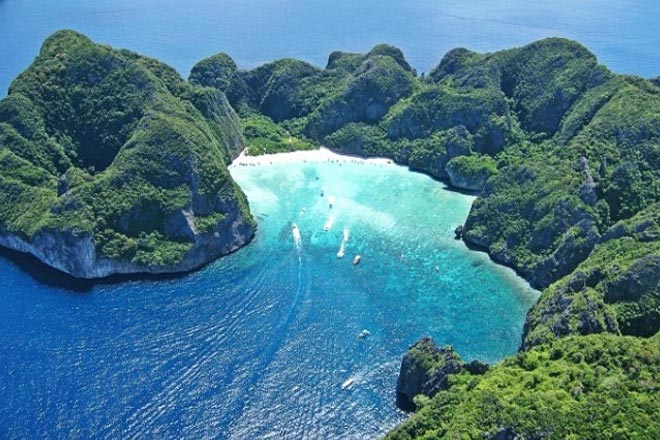 Day5:
Check out the hotel this morning and leave for Phuket by ferry. Check in to Phuket and visit Patong Beach. After spending some time there, take a rest at the hotel and come to see the dolphin show.
Come to Patong Beach after watching the dolphin show to see the sunset. Spend some time here and come to Bangla Walking Street. Come back to the hotel with the fun of nightlife at various clubs and bars here.
Day6:
After breakfast this morning, go out for sightseeing. Let's go to Kata beach. From there go to Karan Beach and after that go to Karan View Point. From here you can see the whole city of Phuket.
Then come to the Big Buddha View Point. The place is wonderful.
From here you can see the whole view of Phuket. Then come to Chalong temple. Take a tour of the temple and head to the Phuket bus stand or airport. Then come to Bangkok.
Day7:
Take a walk around Bangkok today. Visit the market or shopping mall here. Walk one by one, Palladium Mall and Cyan Mall. Take a look around at night to see the wonderful nightlife of Nana Plaza.
Day8:
In the morning, go for a walk to Bangkok Floating Market, 70 km away. It would be great to see the floating market by motorboat. Then come to Mekong railway station. The place will be very nice, have lunch here and check out at the hotel with fire rest for the purpose of the airport. Now it's time to return home.
Conclusion:
In Thailand, Bangkok, Phuket you can enjoy the nightlife in a great way. In other words, as empty as the places are during the day, the cities come back to life at night. But keep in mind, come by booking an advance room. The capsule hostel is available here at a low cost. There are visa and airlift facilities at the airport. However, you must bring the money back, try not to do it from the airport. Convert it to dollars and you will get more money.
If you need to redeem money in those cities, redeem from Western Union, you will get a good amount.
Also, three foreign cities are the most suitable places at a low cost. You have to come once to believe in your own eyes and enjoy the joy here.
Read More,