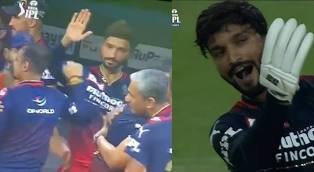 Rajat Patidar
Rajat Patidar: Shinning star & Shankat Mochan of RCB
If anyone deserves heroic honor in the IPL match played yesterday evening at Eden Garden in Kolkata, it could be none other than Royal Challenger Bangalore's (RCB) Rajat Patidar.
Lucknow Super Giant (LSG) lost the game by a slender margin of 14 runs to RCB.

With fellow players from his home state, Madhya Pradesh, he is better known as Sankat Mochan (i.e., crisis recoverer) than Rajat Patidar. And true to this name, Rajat not only pulled RCB out of the crisis but steered his team into the qualifier two in the IPL eliminator.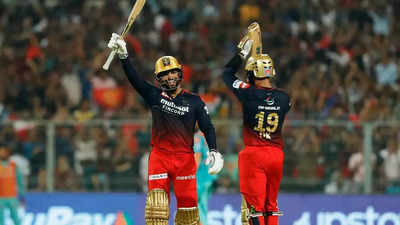 Rajat Patidar: Man of crisis

RCB yesterday had a tough time when its legendary players like Virat Kohli could not perform to the expected level. Coming to bat in such an unfavorable condition, the 28-year-old Patidar, with his powerful stroke play all around the ground, ensured victory of RCB over LSG.
Patidar scored 112 runs in only 54 balls. However, it proved costly for Lucknow Super Giant (LSG) when its fielder dropped an easy catch when Patidar at the beginning mistimed an on drive and the ball lobed into the air. As a result, LSG lost the match by 14 runs.

"Rajat hamara sankat mochan hai, is tarah ka innings wo pahlay bhi khela hai, pur wo tv me nahi aya" (Rajat is our crisis recoverer. He also played this kind of innings before, but that game did not come on TV. So it did not come to the notice of the country). But now, he had scored a century on Wednesday night. So now he has become a Hanuman of his team," said Iswar Pandey, the veteran fast bowler of Madhya Pradesh. Sankat Mochan is another name for Hanuman.
Rajat Patidar : Personal life and Cricket

The Patidar family is associated with the industry of making pipes for irrigation. So naturally, it was the desire of the family that Rajat should lend his hand in the family business. But Rajat's enthusiasm was more for sports than business. He started his career as a bowler. But when he reached under 15 level, he turned his attention towards batting. Rajat Patidar mastered batting under the guidance of former Mumbai Ranji Trophy player Amay Khurasia.

Apart from this, Rajat also had knee surgery. But after emerging from all these calamities, Rajat got stronger by experience and returned to the cricket field. Rajat's fellow cricketer from Madhya Pradesh had full hope that Rajat would become an international level player one day.

His MP teammate recalled the day they saw Rajat playing against the bowling of Mohammad Shami and Ashik Dinda in a match against Bengal in the Ranji Trophy. "He mercilessly smashed the bowling of Mohamad Shami and Ashok Dinda. That day made us believe that he would have a bright prospect," said one of his MP mates to unveil. Press on the phone.

Patidar started playing his domestic cricket in Madhya Pradesh in 2015. But it cannot be denied that for a cricket team like Madhya Pradesh, the interest of the spectators are feeble

Cricket fans will be surprised to know that he has rescued his domestic side on several occasions, just like he did for RCB on Wednesday night at Eden Gardens.

Patidar has scored seven centuries in first-class cricket and three in domestic cricket.

In the ongoing Ranji Trophy, he has scored more than fifty runs in all four matches.
Ignorance in IPL 2022 auction and befitting reply with a winning century
It is also worth mentioning here that he was ignored this time in the auction of IPL 2022.

However, in 2021, he picked up the value of twenty lakhs per annum. Luckily, RCB management kept an eye on him, and he was recalled for IPL 2022. Thankfully the management noticed him and quickly gave him a call when batter Sisodia got injured.

Rajar gave a befitting reply to his ignorance in the auction by a scintillating century yesterday evening at Eden Garden that helped RCB to reach qualifier 2.

Unveil,Press team wished a shining future to Rajat.