Explore the royal, magficient and exotic Delhi this winter. Here are few must visiting place of Delhi.
Delhi is both a union territory and a city in India, and it is divided into two distinct worlds: New Delhi and Old Delhi. The former, which was established by the British in 1931 as the imperial capital, is the country's contemporary capital and seat of government, whereas Old Delhi is often regarded as the symbolic centre of the broader metropolitan area.
Delhi, one of the world's most populous regions, is a heady blend of tradition and modernity, serving as India's biggest international gateway as well as a religious centre. Its history dates back to the Yamuna River, one of Hinduism's most sacred rivers and a natural dividing line between New Delhi to the west and Old Delhi to the east.
There are many things to see and do in Delhi and New Delhi, including its diverse arts and crafts industry, numerous stunning buildings, endless performing arts venues, and outstanding cuisine, which includes flavours from all around India. With various bazaars and markets, notably Chandni Chowk, the country's most famous commercial centre, Delhi is also a shopper's paradise.
Check out our selection of the top tourist sites in Delhi to make the most of your time in this bustling, dynamic city.
(1) Red Fort – Shah Jahan erected the majestic Red Fort in 1648, and it stood as the seat of Mughal sovereignty until 1857. This magnificent building, surrounded by a moat and ringed by massive red sandstone walls, spans more than two square kilometres and is crescent-shaped. The majestic main entrance, the Lahore Gate, is named after the Pakistani city of Lahore, although the emperor utilised the much grander Delhi Gate for ceremonial processions.
Entering through the Lahore Gate, visitors reach Chhatta Chowk, a 17th-century covered bazaar where items such as silks, jewelry, gems, and silverware can be purchased, along with souvenirs and food items. The Naubat Khana within the Red Fort once housed the musicians who played for the emperor, and its fine galleries still contain many interesting musical instruments such as kettledrums, gongs, and cymbals. Diwan-i-Am, the Hall of Public Audiences, where the emperor would receive his subjects, is also worth seeing for its stunning white marble.
(2) Qutub Minar –
The majestic Qutub Minar, India's tallest minaret and a UNESCO World Heritage Site, was completed in the 12th century and attracts many international visitors eager to climb to the top for breathtaking views of the surrounding area.
This beautiful five-story tower reaches a height of more than 70 metres and is adorned with exquisite carvings depicting Qutub's history as well as Koranic inscriptions. It's also noteworthy for its use of a variety of stone varieties (the first three stories are made of red sandstone, while the fourth and fifth stories were built with marble and sandstone).
The complex also comprises the Quwwat-ul-Islam Masjid, a mosque at the base of the tower; a 1310 entrance; Altamish, Alauddin Khalji, and Imam Zamin's tombs; and the Alai Minar, a 2,000-year-old Iron Pillar.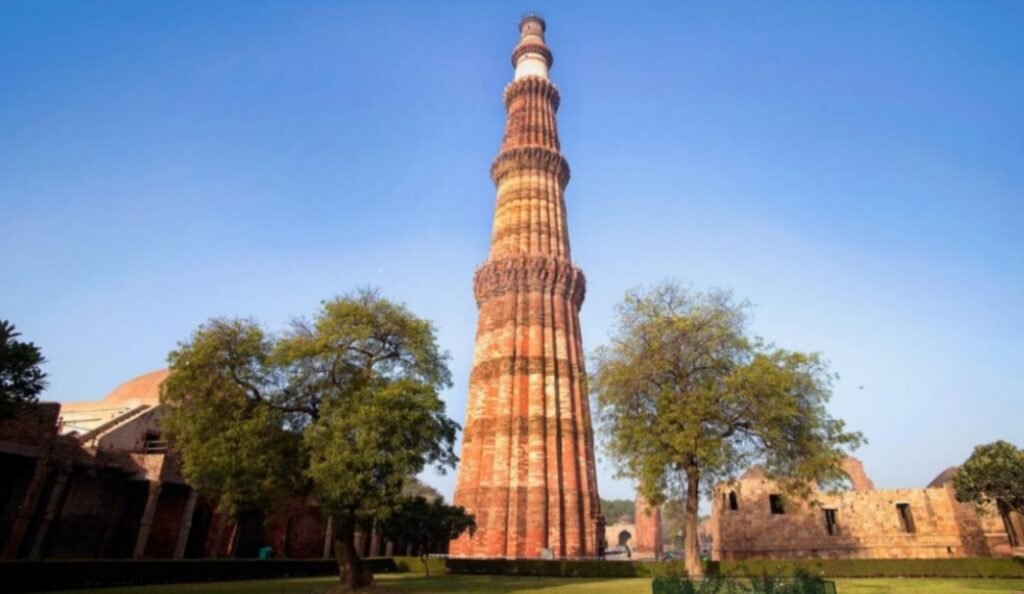 (3) Lotus Temple – The majestic Bahá' House of Worship, commonly known as the Lotus Temple because of its nine sides and breathtaking centre dome, is a work of art. The entire construction is made of white concrete and marble, and it looks as delicate as the blossom it is modelled after. It nearly appears to be about to burst into bloom as it rises from the nine pools of water around it. Since its construction in 1986, the temple has received more than 70 million visitors, making it one of the world's most popular tourist destinations (interestingly, this remarkable place of worship has no idols, religious pictures, or outward symbols of religion).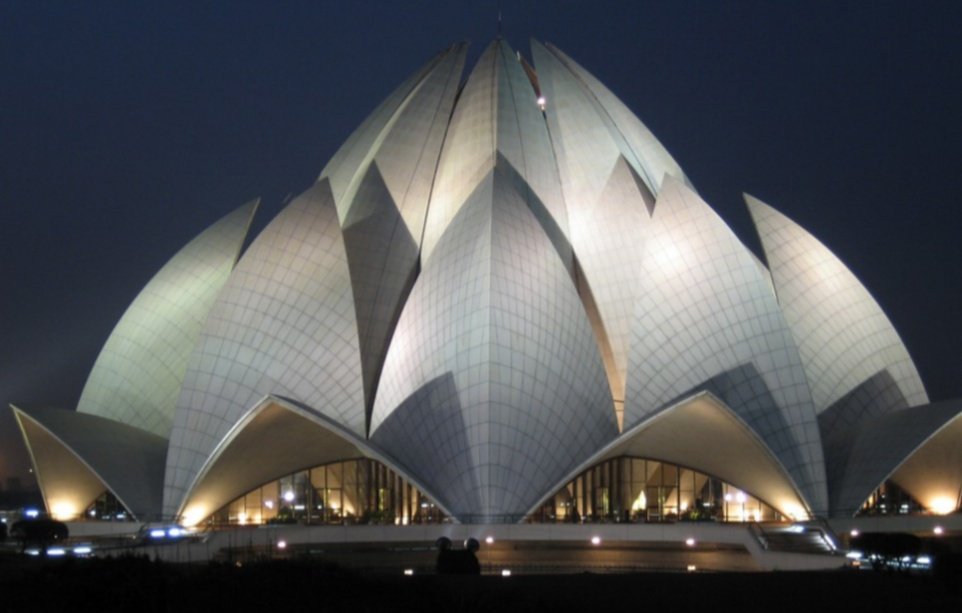 (4) India Gate –
The equally remarkable India Gate, which resembles the iconic Arc de Triomphe in Paris, is a majestic stone arch created as a memorial to Indian soldiers slain in WWI. Underneath the huge edifice, an eternal flame burns, and the walls are etched with the names of more than 90,000 troops who died in the fight.
The structure, which stands on a red stone base and has a shallow domed bowl on top that is occasionally filled with flaming oil (typically only on significant anniversaries), dominates the parkland around it, which is always packed with tourists and residents alike enjoying a picnic or simply relaxing. Try to see the India Gate at night for a truly unique experience.
Read more articles at – https://www.unveil.press/prostitution-and-the-life-of-prostitutes/