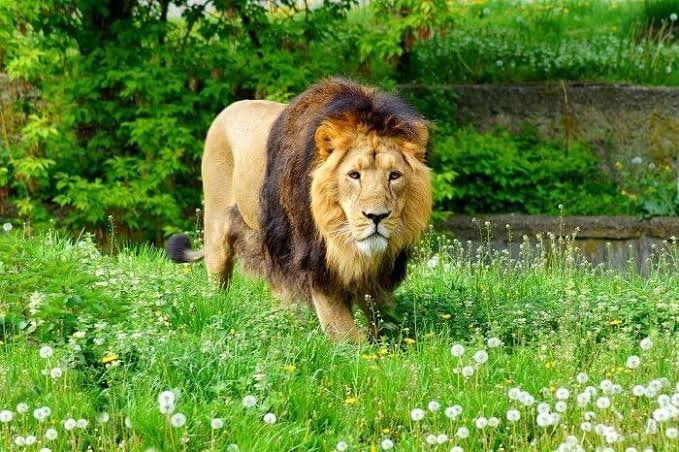 Adventure is like a remedy in a average life-routine. If you are one who likes to go out every once in a while, then you have come into right place. We got you covered with top 6 adventureous places across India.
1. Jim Corbett National Park, Uttarakhand:
Named after renowned British Hunter and Philanthropist, Jim Corbett, the National Park is the biggest National Park in India. It is situated in Nainital district in Uttarakhand. The great diversity of Flora and Fauna will definitely fascinate you here. Large areas of marshy plain and grasslands, and dense forests have covered the major areas of the National Park. The park opens at 05:00 A.M and Shuts at 10, then again opens at 2pm to 6pm in evening. Visitors are allowed to go only in this period of time, but they are not allowed to enter in the protected core area.
Adventure Safaris are also conducted here under the Surveillance of Park's security, but it is only possible when it is booked in advance. Elephant Safaries are the most exciting experience for the visitors here. You can also enjoy the riverside view of forest, where many wild animals come to bath and drink water. So, Why are you waiting for ? Have a taste of wildlife and sink into the lap of Nature. You can go and check out their safari packages and choose accordingly.
2. Bike Trip to Leh & Ladakh :
Are you fascinated about adventure in mountains? Do you feel the greatness of a mountain in your vains? Then Ladakh trip is perfectly for you. The best time to plan your trip here is from June to October, because in this time, weather becomes calm and pleasant here. Make sure you start from Delhi, because from Delhi to Jammu, it is going to take approx 10-12 hours in bike and is the shortest route to there. Plan your trip accordingly to Leh. Don't skip Kargil, Khardungla. Cover the Sarchu stretch in Ladakh.
Enjoy amazingly beautiful scenarios and natural beauty of mountain side. But, make sure, your body and mind is complete fit and fine before you start the trip. Don't forget to thoroughly service the bike by which you are going to travel. Take everything essential for a high-altitude travel― medicines and enough gas storage. The trip will take around 13 days in total.
3. Trek to Sandakphu and Phalut, West Bengal:
Did you know, a great adventurous trekking is awaiting in our very own Bengal ? Sandakphu is the highest peak of Singalila mountain range located in the border of Nepal and Darjeeling, West Bengal. The trek starts from Darjeeling and covers almost 11000 feet up from the sea-level. Best time of trek is Winter.
The difficulty level of the trek is consider easy but, the weather here is quite unpredictable and there may be some ailments because of high-altitude. But, you will get a worth-watching view of Sandakphu peak and Mt. Everest from here, which is going to be memorable for rest of your life. Try to set your camp in Kalipokhra. Before you set your foot, pack your carriage wisely. Always carry an emergency medical kit. Don't take any unwanted luggage and be comfortable with your hiking-boots. The total trek is going to be of 5 days.
4. Wildlife Safari in Gir National Park, Gujarat:
Gir National Park is situated in Junagarh district in Gujarat. It is the biggest Lion Reserve in India and absolute bliss for the animal- lovers. You can observe many species of those wild 'Cats'. You will be amazed to see the large range of deers and antilopes and great diversities of flora. This place is like a paradise for Wildlife-Lovers. The best time visit the park is From December to March. But is you are keen to photography, then it is better to go in March-April.
5. Surfboarding in Goa :
We are sure, you have seen surfboarding in movies and have wondered if You could have a chance to surf even once in your life! Actually, You can have that adventure too! Goa is the most preffered surfing spot in India by the professionals. If you are a beginner and want to surf at least once, then Goa should be your prime location. If you have a long vacation to spend, then Why are you waiting for ! Spend your vacation in Goa, stay in a seaside motel and learn surfing with the help of professionals. There are numerous surfing schools in Goa, waiting for you!
Fasten your seatbelts. Grab your backpacks and step out to know the unknown! Have a taste of great adventures across India !