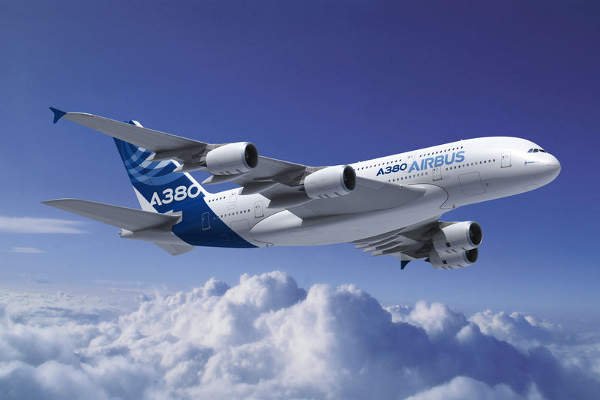 What is the world's biggest passenger aircraft? We all know the A380 is the largest passenger airplane in the world, and it will remain so for a long time. This and other big passenger jets are discussed here. Large aircraft can be measured in a variety of ways, including length, weight, volume, and wingspan.
Here is the list of the top 10 passenger planes in the sky.
10. Airbus A 330-300 passenger airplane
The Airbus A330-300 is a twin-engine airliner capable of medium to long-distance travel. The Airbus airliners of the mid-1970s served as inspiration for this plane. The four-engine Airbus A340 jet was built and developed at the same time as the Airbus A330-300. Airbus has also recently created a cargo aircraft based on the A330-300. The airplane has a top speed of 532 miles per hour.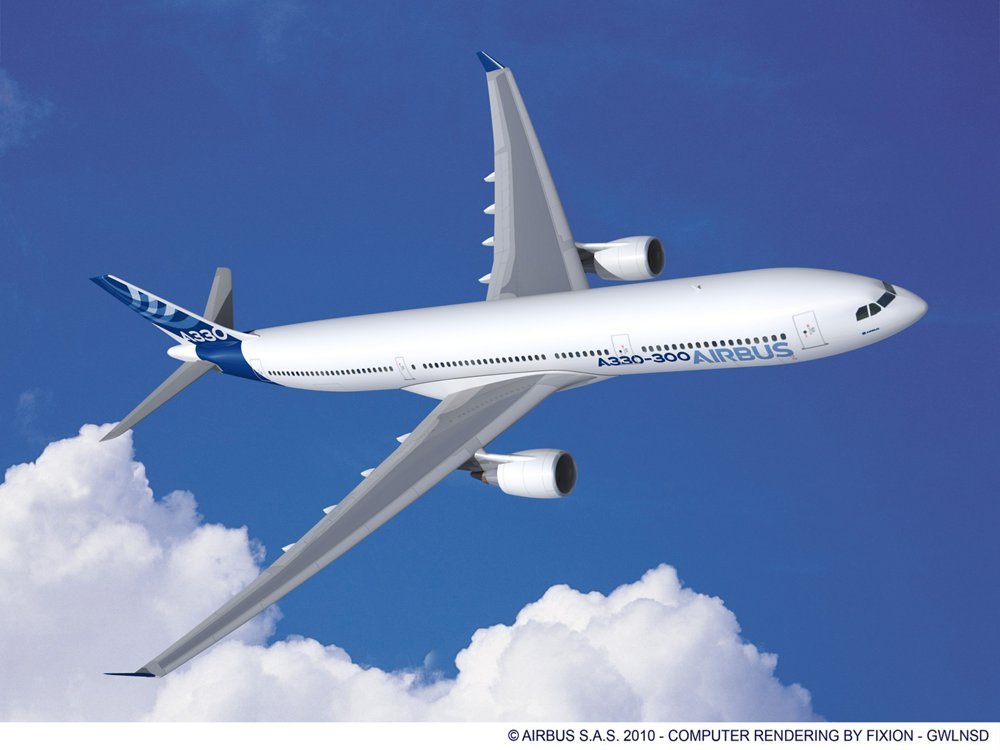 9. Airbus A 340-300 passenger airplane
Another Airbus jet makes the top ten list of the world's largest passenger jets. The Airbus A340-300, like every other Airbus, features numerous improvements that set it apart from the competition. Fly-by-wire flight controls have been installed to improve the plane's safety. It also helps to minimize the aircraft's overall weight and operational costs. To save fuel, the plane is made of high-grade carbon fiber materials. The Airbus A340 has a range of 6,700 to 9000 nautical miles, which is outstanding. This aircraft can carry 375 passengers on a regular flight.
8. Airbus A 340-500 passenger airplane
The Airbus A340-500 was designed in the early 2000s. Its first exports began in 2002. The plane was built in France and can accommodate 372 passengers in a single class and 313 passengers in a double class. It's a 223-foot-long airliner that can easily fly up to 10,358 miles in a go. Until the Boeing 777-200LR entered the market, it was thought to be the world's longest-range commercial airliner.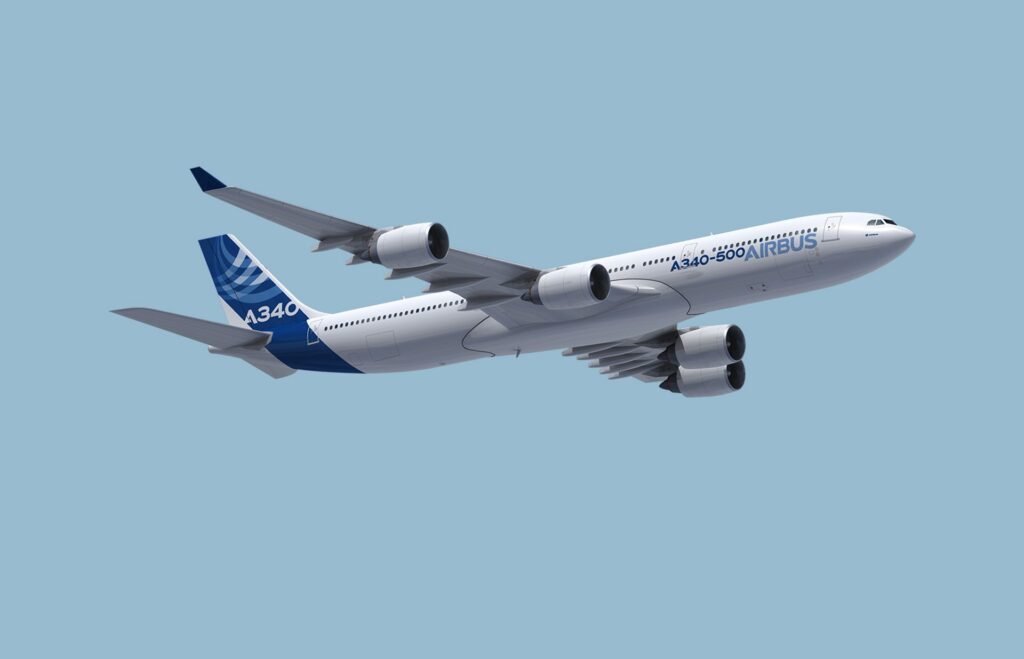 7. Airbus A 350-900 passenger airplane
The first glimpse at the Airbus A350-900 was released on January 15, 2015. Qatar Airways had shown off the new Airbus aircraft to the rest of the world. It is a 325-seat wide-body aircraft from Airbus' new generation of planes. It is possible to fly for up to 19 hours in one sitting. When it comes to the plane's maximum capacity, it can accommodate a total of 440 passengers. Plastic components are used throughout the aircraft, which contributes to its outstanding fuel efficiency.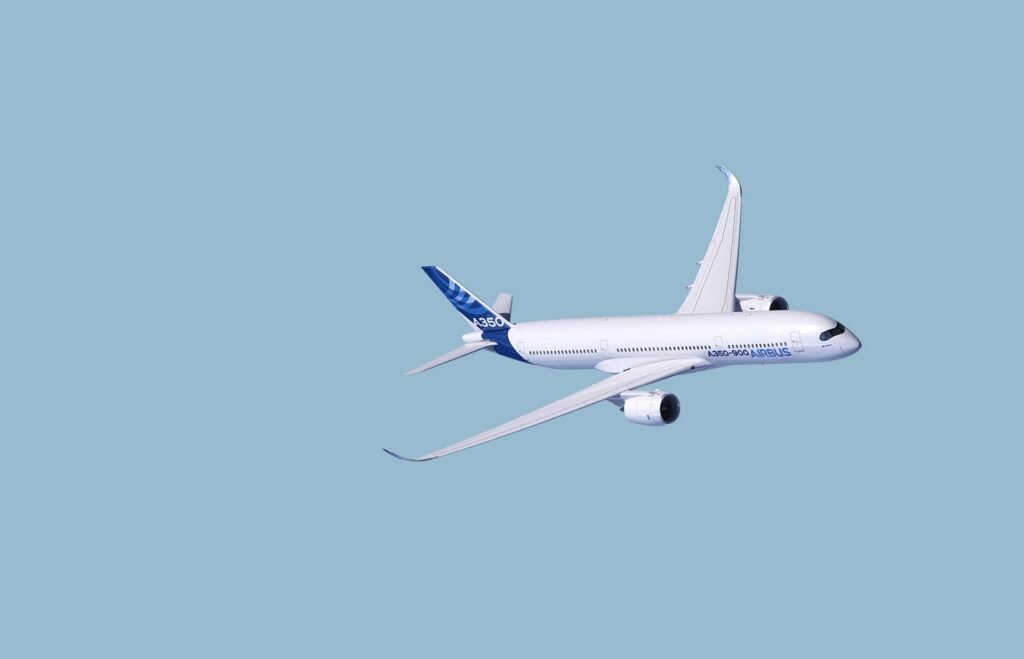 6. Boeing 777-200LR passenger airplane
The Boeing 777-200LR is a long-range aircraft that was introduced to the market in 2006. It was created to support the concept of long-haul flying. It presently retains the record for the world's longest commercial airline flight. It has a two-class system that can carry over400 passengers and a single-class system that can transport 440 people. Delta Airlines and Emirates are two significant airlines that employ this aircraft.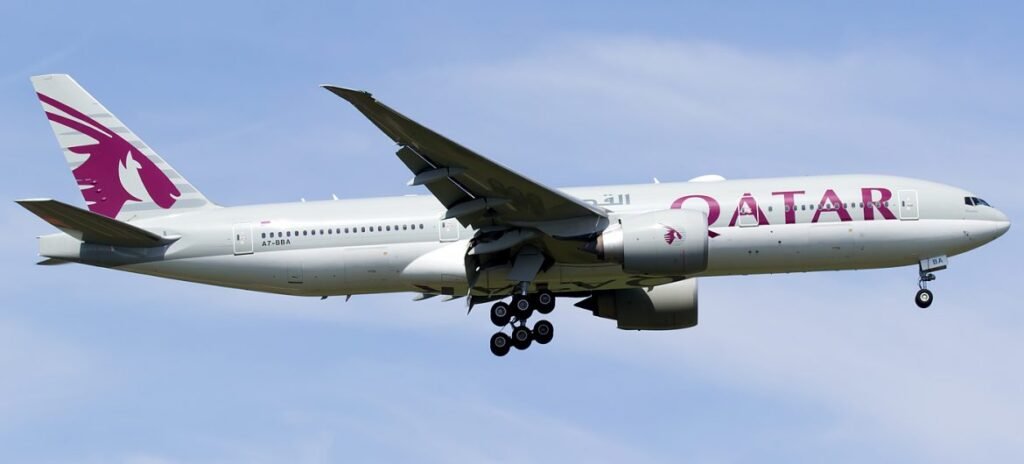 5. Airbus A 340-600 passenger airplane
Another Airbus A340 joins the top ten list of the world's largest passenger jets. It is an extended variant of the Airbus A340 and Airbus' largest plane. The airliner has a seating capacity of 380 passengers. It has a range of 13,900 kilometers and is regarded as one of the world's largest passenger jets. It first flew between Heathrow Airport in London and JFK Airport in New York in August 2002. The Airbus A340-600 has a wingspan of 208 feet.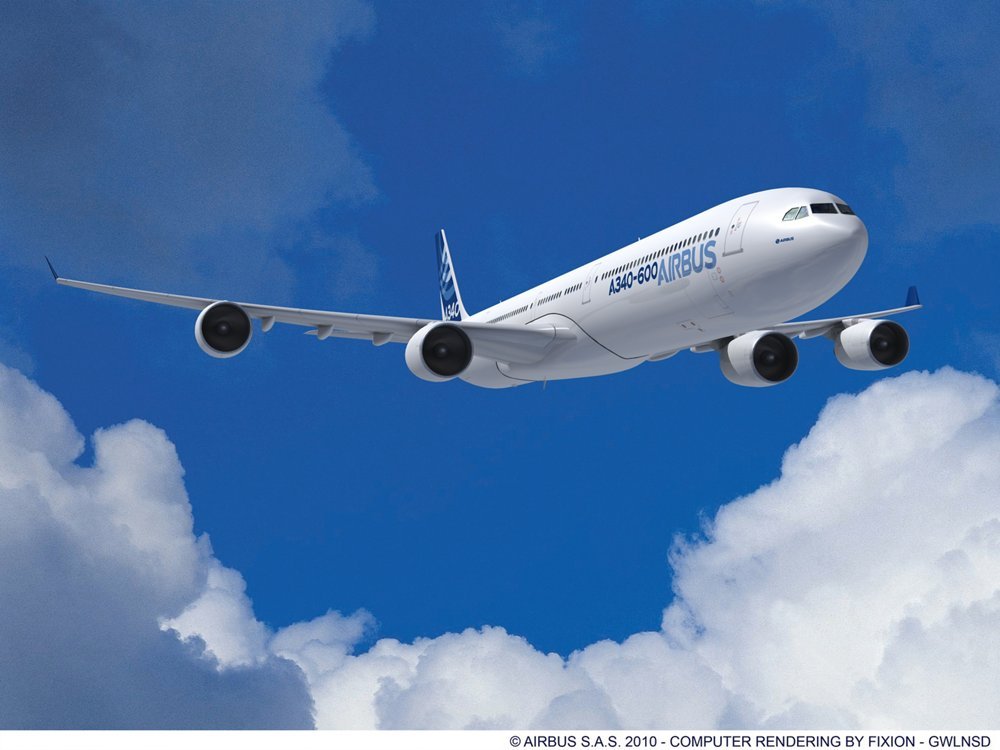 4. Boeing 777-300 passenger airplane
It is, once again, a massive aircraft, which is why it made the top ten list of the world's largest passenger planes. The Boeing 777-300 has a single-class seating layout that can transport up to 550 passengers, and a double-class seating arrangement that can carry up to 451 passengers. It has a range of 6,031 miles and a top speed of 590 miles per hour. It is also an extended Boeing 777 with a length of 242 feet.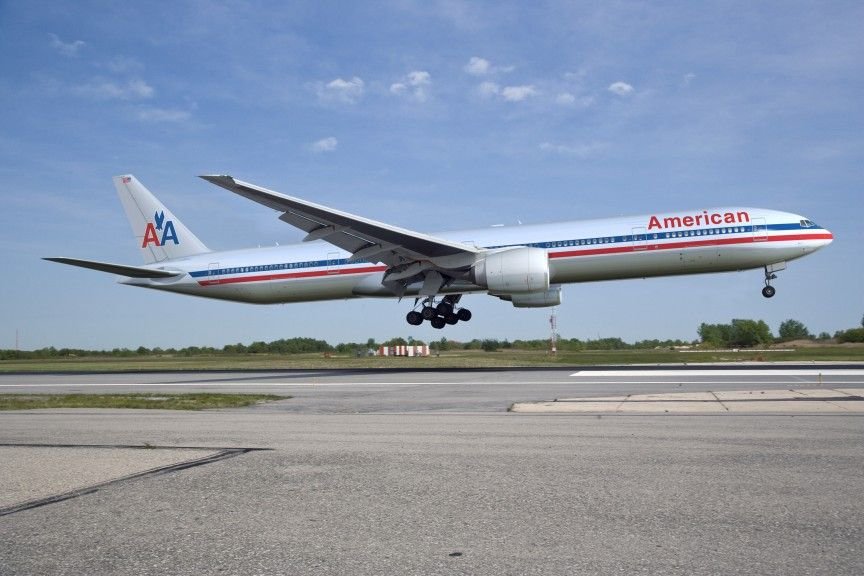 3. Boeing 747-400 passenger airplane
The Boeing 747-400 is undoubtedly the company's most successful model. It is the Boeing family's most popular aircraft. Boeing 747s were used to construct it. It can accommodate 416 passengers in a three-class layout. The aircraft can carry 524 passengers in a two-seat configuration and 660 passengers in a single-seat configuration. It can cover a distance of up to 7,260 miles.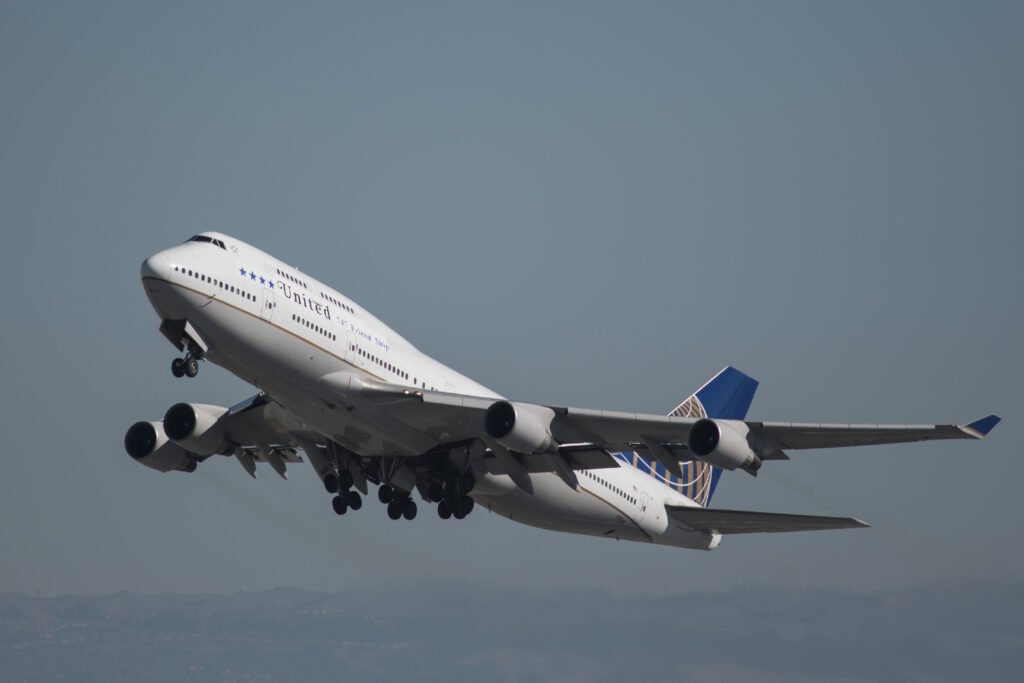 2. Boeing 747-8 passenger airplane
For the reason that it was constructed in a double-deck layout with a very broad fuselage, the Boeing 747-8 made it into the top ten largest passenger jets in the sky. It may have eclipsed all of the world's commercial passenger airplanes today. The aircraft's design has been updated to make it more fuel-efficient and lightweight. This aircraft can seat 700 passengers in a single-class configuration and 600 passengers in a double-class configuration. It has an 8,000-mile range.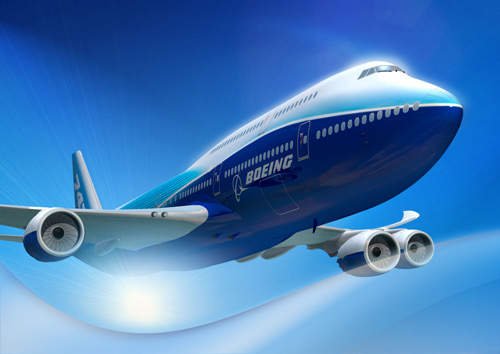 1.Airbus A 380-800 passenger airplane
The Airbus A380-800 is at the top of the list of the world's top ten biggest passenger planes. It is a wide-body airliner that was first introduced in 2007. Because of its size, the aircraft was dubbed a super-jumbo jet by the international media. One of the airlines that employ this aircraft is Emirates. 853 persons can be seated on a single economy-class seat on a typical Emirates A380-800 aircraft, while 644 passengers can be accommodated in a two-class seating arrangement. The range of this aircraft is 8,208 miles.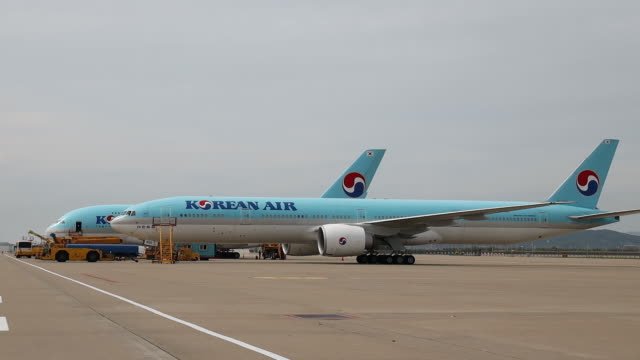 Overall, this has been a fascinating look at some of the world's biggest planes. Remember that there is an assortment of methods for measuring such planes, and many others may have made the cut.