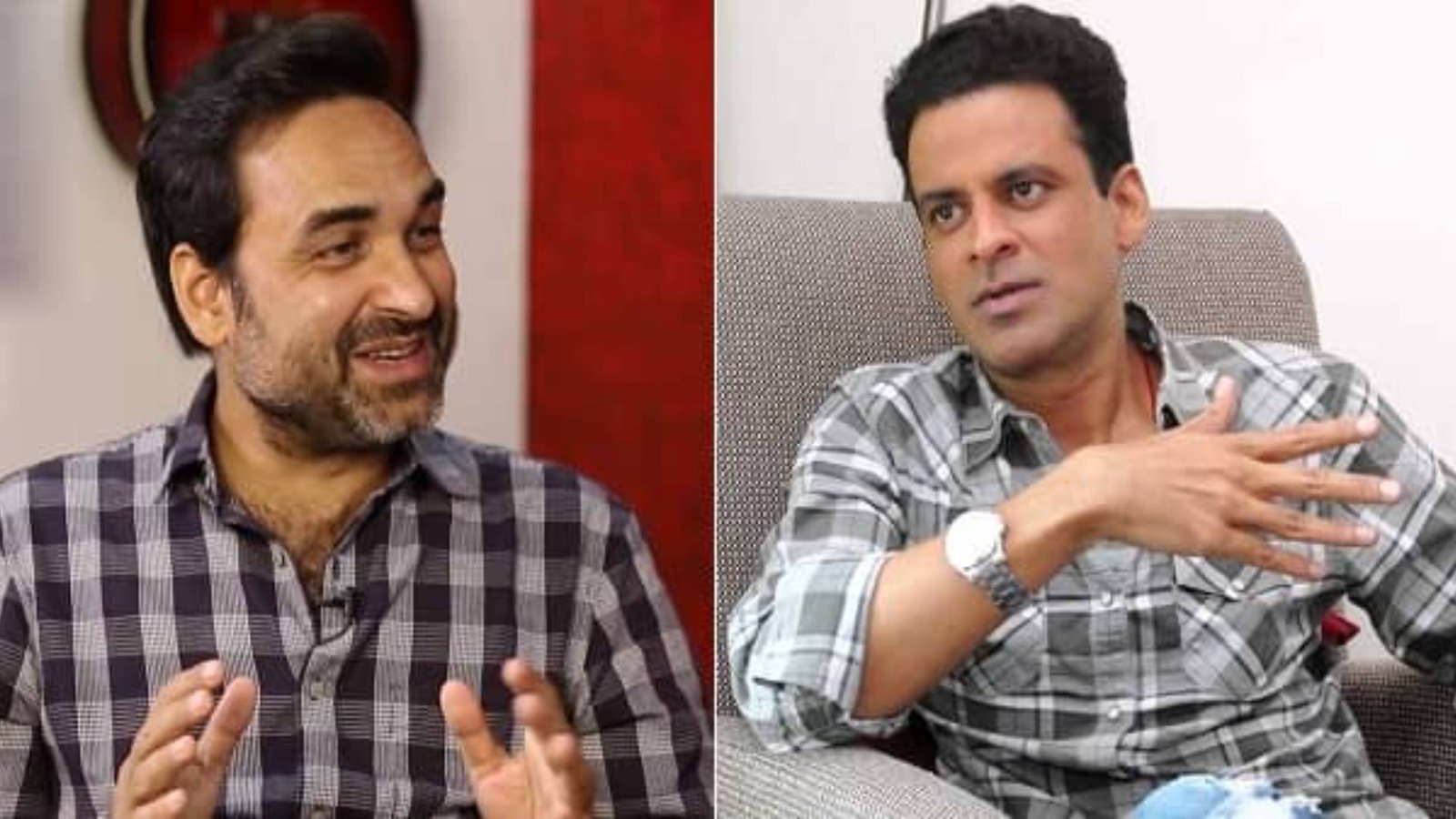 Actors carries an unrealistic talent. A talent and skills can make them or break them. Bollywood is a place that has marked it's bearing the flag only for the big superstar in the past few decades. The big superstars like khans and Kapoor were known to be the symbol of Bollywood but time has turned the table. It is a time where the audience has become much wiser in terms of selecting their superstars and the kind of films they want to watch.
The digital presence of films and web series has been the biggest game-changer. Here, we are addressing the two superstars who hail from the small town of Bihar. These two actors don't need any introduction as their work has derived them in a path that becomes an identity and inspiration to many people.
1st Manoj Bajpayee.
First on the list is Manoj Bajpayee. He is from Narkatiaganj, Bihar. The superstar Manoj Bajpayee is a star who has been part of Bollywood films for the past two decades. Manoj Bajpayee is a star that has won National awards, firmware, and other critics awards.
Manoj Bajpayee has always won the hearts of people with his films. Manoj Bajpayee is one of the few actors in the film industry who knows how to create magic with his acting. But this kind of actor's journey in the hearts of people has not been short or easy. The actor has come a long way from theater to TV and TV to films. There are many of his films that have always remained the first choice of the people. Manoj Bajpayee is one of those actors who came from a small place and made a place in Bollywood based on his ability. He is known only for his strong acting.
The star has performed a remarkable performance which has received immense love from the audience. The star is well known for acting in movies like Shool, Satya, Raajneeti, Aarakshan, Gangs of Wasseypur, and Sonchiriya, etc. The superstar has received Padma Shri in the year 2019 for his greatest contribution to Arts. The Actor has gained a wider audience through his impeccable performance in the web series 'The Family Man.
2nd Pankaj Tripathi.
The second on the list is the prominent actor Pankaj Tripathi is an Indian film actor, who is mainly known for his performances in Bollywood films. Pankaj Tripathi was born in Gopalganj Bihar and his parents are farmers.
Pankaj Tripathi began his film career in 2004 with Abhishek Bachchan and Bhumika Chawla starrer film Run. He played the role of a thief in this film. After this, he played the role of villain in many films. Today, Pankaj Tripathi's name comes among the best Bollywood actors.
The star has come a long way and struggled a lot to reach the best stage of his life. He gained enormous popularity by essaying the role of 'Kaleen Bhaiya' in the web series Mirzapur. The actor has become a popular choice and is receiving a lot of choices in terms of films and series.
The actor has received several awards like the National Awards, Critics Awards, and OTT National Film Awards. He is a critically acclaimed super fine actor who is probably soaring high in time.
The list of 2 actors is a true inspiration for many budding actors who are just dreaming to choose the path of becoming a successful star. These two actors have started from scratch and faced lots of failures but as time evolved and their acting scales geared up. These two actors have set up their position in Bollywood as powerful actors.
Continuous efforts and irrespective of too many failures can't stop you from achieving your dream is the perfect example for these actors. Despite belonging to a small place and entering the dream city and conquering the place in Bollywood was surely not a small deal. Hence, these actors have proved to strive your hard work to accomplish your career.
Read More
https://www.unveil.press/are-you-an-srk-fan-top-10-movies-for-all-jabra-fans/