Good bye to the year 2020. A new morning with new year jingles. New Year sounds quite refreshing and delightful. Each one of us are cheered up with new hope, new plans and new resolution this year.
Past year 2020 was the game play time of year, which lead to ups and downs in the world. Just imagine, if 2020 was a Man? Yes, it's quite funny, but one thing is clear that people in this world would surely report 2020 and punish him badly.
2020 was remarkable year as it brought up new changes and challenges worldwide. It was not easy for the World to live stress free. "Change is the law of nature" This was proved better in the last year. Let's have a look back on the year 2020 and get an overview of passed events. 12 months have more than 12 stories.
JANUARY 2020
New year begins with celebration all around the globe. Prayers, parties, lights, chill outs, Fun, pictures and many more. Flashing light on major events in the month of January.
Australian bushfire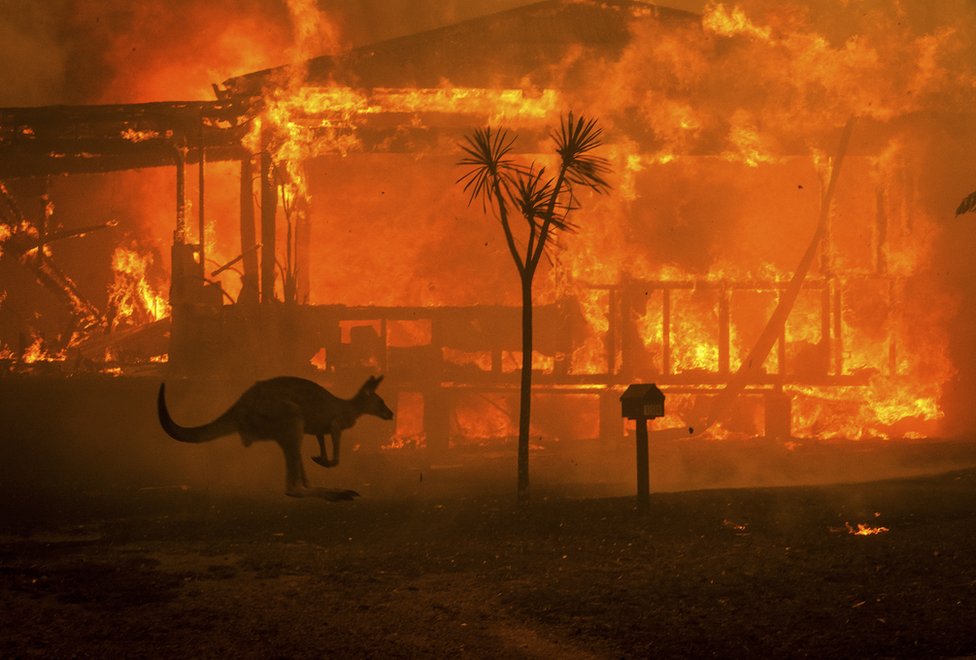 Australia is a continent that is vulnerable to bushfires. But this time, in the month of November 2019 bushfire take up a traumatic look. The bushfire begins at September and continued till first week of March. In January and February, heavy rain strom put some control over bushfire, but cannot extinguish it completely. Several firefighters, and many people lost their life in this incident. Bushfire had burn upto 46-50 million acres of area in the continent. Heavy loss to wildlife due to loss of habitat, forests, mountains and environment was noted. Koala population in Australia was much affected and rescue of animals was approched. Loss of houses and building was reported. Major impact was seen in the city New South Wales.
Rising tension between Iran and US
Iran and US have frosty relationship since 1979. Iran have some deal related to nuclear power with US. President Donald Trump apply for sanctions to trade with country. This created deteriorating relationship of two countries. In late December 2019, US President blamed Iranian militia for killing an American contractor in Iraq by rocket attack. Washington retailed by bombing at militia bases in Iraq, killing more than 20 fighters. This incident bring aggression in the country and they attacked US Embassy in Bagdad. On 03 January, US killed the powerful man of Iran, Qasem Soleimani via drone airstrike at Bagdad Airport. This all situation bring a condition similar to an outbreak of War between these two countries.
FEBRUARY 2020
Second month of the year known as short month. It was a leap year with 29 days in February. Major events in this month-
Aditya L1 mission
ISRO (Indian Space Research Organization) is preparing for its first scientific expedition to study the Sun. It is planned to launch spacecraft named 'Aditya L1' to sun, approved by Government of India. It is India's first solar mission to be launched in January 2022. The mission will provide observation of Sun's Photosphere, Chromosphere and corona.
Spread of Novel Corona virus
China revealed more than 20,000 cases of people affected with corona virus and death of 425 victims. 14th February marks an exponential rise in corona virus disease COVID-19 cases around the globe. The spread of virus is due to droplets you sneeze out and through contact. The corona virus spiked to South Korea, Europe, US, Italy, Iran and near by countries. At the end of February, financial strain was created in these countries for developing safety measures and quarantine procedure.
MARCH 2020
This month lead to devastating outcomes in the globe. COVID-19 (Corona virus disease-2019) bring a threat among humans. It was originated in China but till the end of March it had tremendously spread all over around the world. On March 11, WHO declares COVID-19 as pandemic.
Life in Lockdown
We are often aware of the word curfew, but Lockdown – a new word that was heard at the end of March 2020. Lockdown simply means to lock oneself at home, no outdoor activities and no trespassing around any area. Lockdown is similar condition to curfew, but this have certain boundaries and rules. Many countries followed lockdown for 2-3 months. Only essential services like police, hospital, electricity, water, cleaning workers and others can work for efficiency of life in lockdown.
In India, PM Narendra Modi announced a complete shut down named-'Janta curfew' in the country on 22nd March from 7AM to 9PM. On this day at 5o'clock Modi ji request citizens of India to blow a wave of sound like ringing temple bells, beating drums, clapping, shankhnaad, and other instruments to restrict corona virus entry bring positivity. This was an appeal by Prime Minister for Resolve and Restraint to fight against corona virus. On March 24th, Government of India under supervision of Prime Minister ordered a nationwide lockdown of 21 days.
CARES Act – U.S.
CARES – Coronavirus Aid, Relief and Economic Security Act is a bill passed by 116th US Congress and signed as a Law by President Donald Trump on 27th March. It is a $2.2 trillion economic bill to respond against economic fall out during this period of Pandemic. It provides economic assistance for American workers, families, industries, businesses and preserve job.
APRIL 2020
Month of April was locked up for people. Under guidelines, people walk to market for only taking grocery, medicines, milk and required items. There was complete shut down around globe for few days. No market rush, no sound of horn. This was the time people met themselves and find out there hidden abilities.
Historic US job losses
In April, US economy lost 20.5 million jobs. This pandemic battled the world's biggest economy. The employed percentage droped to lowest ever since 1975. This is considered as 'The Great Lockdown' recession in US. Unemployment rate increased to 14.7% during the period of lockdown.
Oil price drop
First time in the history, oil price drop to negative. On April 20, there was a deep fall in price of US crude. Due to lockdown, travel and transport facilities were ceased and hence demand for oil was less. Oil producers were paying buyers to take oil barrel off their hands as storage facility is full upto brim. This lead negative price of oil.
MAY 2020
Still the corona virus victims were getting an exponential growth in the world. This month also started with lockdown in various countries including India.
WFH- Work from Home
Yes, the corona virus global pandemic period had lead a trend of working at home. No travels, no meetings, no office, no colleagues, just You and Your Laptop at home. It had bring a digital era for working remotely and considered as a future of work. Home is safest and relaxing place for working. This time challenged people to set up a balance between work and life at home.
Black lives matter (BLM) protest
Black lives matter become an international phenomena in 2020. After the killing of George Floyd, Black man in Minneapolis, Minn on May 25, by police of US, the Armed Conflict Location & Event Data Project (ACLED) recorded over 7,750 BLM-linked demonstrations over a three month span. Protesters represent themselves on horseback and a rally against the death of Black Man.
Cyclone Amphan
Super Cyclone storm was catastrophic tropical cyclone that caused widespread damage to Eastern India, specially in West Bengal, Odisha and also affected Bangladesh. It Start to form around 16th May in Bay of Bengal, due to low pressure area developed near Colombia. It raised wind speed upto 240 km/h. It results in landfall, Heavy rainfall and strong winds. This damages homes and normal livelihood of people in West Bengal. About 86 people died in this Storm Amphan.
JUNE 2020
Onset of June bring new hope with Unlock. May countries abandoned lockdown and start to unlock thoroughly with guidelines of social distancing, mask, gloves, sanitizer and PPE kits. Life get back on track shortly.
Migration of Workers
In June, Many migrants that work in different states, walk on feet and travel miles to return back their hometown. They face loss of job, income, shelter and even food. Government then introduced 'Shramik special Trains' for these peasants.
Actor Sonu sood proved to be a helping hand to migrants. He introduced 'Ghar bhejo' campaign and helped out 12,000 migrants approximately. He made arrangements for their stay, food and other required things.
JULY 2020
Seventh month of 2020, half passed 2020. It also bring new changes in the World Economy and Systems.
Tesla become world's most valuable Automaker
July 01, marked the day when Tesla overtakes Toyota and become world's most valuable car maker. Tesla was founded by Elon Musk. Shares of Tesla reached 3.5% in intra day trading with market capitalisation of $207.2 billion, surpassing Toyota's $201.9 billion.
Big Tech's Dominance
In many ways, COVID-19 only accentuated differences in market share, earnings, and wealth.
For one, Big Tech's market cap share of the S&P 500 soared. In the seven years preceding July, the market cap of the six stocks—Facebook, Apple, Amazon, Netflix, Alphabet, and Microsoft—grew over 500%. By contrast, the S&P 500 rose just 110%.
AUGUST 2020
When the people start to stable life in this pandemic, some serious events again shacked the world again.
Ram Mandir Nirmaan- Bhoomi Poojan at Ayodhya by PM Modi
On August 05, PM Narendra Modi ji visited the Ram janam bhoomi –Ayodhya in Uttar Pradesh. PM Modi ji had laid first foundation stone for building the Ram Temple. The country celebrate the day as Diwali by lighting up diyas in regard for construction of Ram Mandir at Ayodhya. The ceremony was attended by Governor Anandiben Patil, CM Yogi Adityanath and other VIP guests.
Beirut explosion
While the world grappled with numerous biological and natural disasters, human-error led to a deadly explosion that rocked Beirut's port. The blast was broadcast around the world in real time as people filmed the fire on their devices.
The capital city of Lebanon, Beirut had explosion on 4th August. The large amount ammonium nitrate stored in the port city get exploded and lead to death of more than 200 people, causing injuries to over 6500 people. It created loss of about US $15 and 3 lakh people homeless. Exact cause of explosion is still a mystery.
Western U.S. wildfire
Reddish-orange skies might seem otherworldly, but this fall, they were a common sight across the West Coast of North America, where air quality reached the "hazardous" category for long stretches of time. The fire had burned about 2.3 million acres Area this year. Climate change and poor forest management contribute to severity of wildfires.
SEPTEMBER 2020
The month ended up with more COVID-19 cases in the world. Economy and market restarted to be on track.
COVID-19 Vaccine Trials
All the countries along with doctors and scientists were indulged in finding the way to cure COVID-19. Oxford University started trial of vaccine on candidates. BioNTech, AstraZeneca PLC, Pfizer Inc and SE put on experimental efforts to create an effective vaccine against corona virus. The Johnson and Johnson candidate has been developed a single doze vaccine and at phase 3 trial it will reveal that it is effective or not.
OCTOBER 2020
This month bring IPL For Cricket lovers. This was one of the way to keep entertain the fans.
Indian Premier League IPL 2020
IPL 2020 was 13th season of this Twenty-20 league. IPL was established by BCCI (Board of Control for Cricket in India) in 2007. This league was scheduled to be on 29th March 2020,but due to Corona virus outbreak, it was postponed. The tournament held between 19 September – 10 November, 2020, hosted by UAE (United Arab Emirates). It is played between 8 teams, formed with the collaboration of players of different countries. Champions of this season was Mumbai Indians who won the final match by defeating Delhi Capitals by 5 wickets.
World's longest highway Tunnel in Himachal Pradesh- Atal Tunnel
On 3rd October, PM Narendra Modi cut the ribbon at inauguration ceremony of Atal Tunnel, in Manali. It is a high way Tunnel built near Rohtang pass, Leh-Manali Highway in Himachal Pradesh. It has length of 9.2km above 10,00 feet. It is named after our former Prime Minister- Atal Bihari Vajpayee. This Tunnel reduces travel time between Manali and Keylong. Cost of entire project is ₹3,200 crores.
Druga Festival in India
After a long break of lockdown and corona virus threat, people celebrate festival of Navratra, Durga puja and Vijaya Dashmi in India. Devi idols were decorated and placed in different region all over the country. People celebrate Dusherra on 25th October, and Raavan dahan processed under guidelines of government.
NOVEMBER 2020
11th month, with national and international crisis.
U. S. President Election
The 59th quadrennial US Presidential election was held on 3rd November, 2020. The Democratic ticket of former vice president Joe Biden and US senator Kamla Harris defeated the Republican ticket of incumbent President Donald Trump and vice president Mike Pence. Joe Biden get 81,283,098 votes occupying 306 seats more than required criteria of 270 . Joe Biden is now current president of U. S.
Banned China Apps
Due to struggle between India and China soldiers in June, Indian Government put up a decision to block the use of Chinese originated apps. The Indo-China border near Ladakh had a face off between soldiers of both country. This lead to death of 20 Indian soldiers. The government of India said- 'The apps were prejudicial to sovereignty and integrity of India, defence of India, security of state and public order'. 59 Chinese Apps were completely banned in India till November, 2020. These apps include Tik Tok, cam scanner, Wechat, and many others. List of banned apps is shown below.
Modi ji announced a program ' Aatmanirbhar Bharat ' to utilise Made In India products rather than of other countries.
DECEMBER 2020
Last month of the year, with a joy to celebrate Christmas Day and Winters.
Third Wave of COVID-19
December urged a serious outcome with crossing more than 1 lakh corona virus tests per day in Delhi and other states. Delhi CM Arvind Kejriwal said that Delhi had end up with third wave of COVID-19 in December.
Around the world, COVID-19 cases goes on rising but death rate had reduced at some extent. The only way to stay safe is wearing mask, using sanitizer and social distancing.
Vaccination effort kicks off
On December 30, Oxford vaccine was approved for treatment of COVID-19. The company faced lot of concerns and failures but lastly the trial results in curing 70% of people and vaccine provides protection upto 90% to human body. It is given in 2 doses. This vaccine is easiest to transport around world because it do not require cold temperature for storage.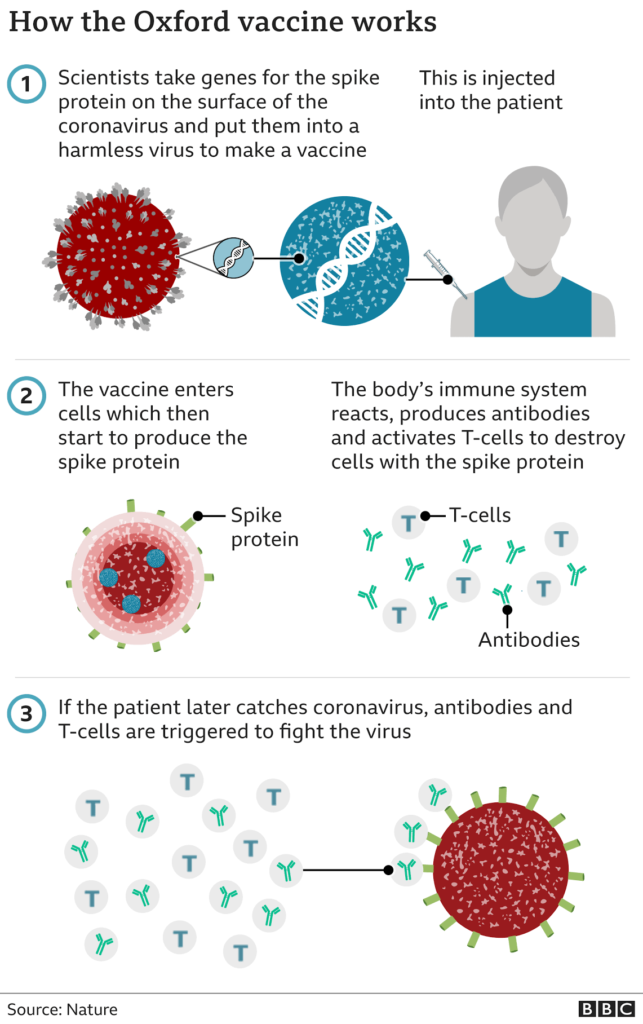 Celebrity Death cases in 2020 worldwide
2020 was the year that holds a record of maximum deaths. This year we have sadly said good bye to many notable celebrities around the world. Deaths were due to corona virus, accidents as plane crash, suicides and natural death.
Former President of India – Pranab Mukherjee died on 31st August due to a surgery in brain for clot.
Pandit Jasraj, a music legend died off due to cardiac arrest.
Saroj Khan, famous choreographer died off due to cardiac arrest.
Sushant Singh Rajput- Suicide on 14 June
Rishi Kapoor- cardiac arrest on April 30
Irfaan Khan died on 29th April due to colon infection.
Wajid Khan, famous singer and composer died due to kidney infection, 01 June
SP Balasubramanyam, playback singer died of COVID-19, On 25th September.
Soumitra Chatterjee, Bengali veteran actor died due to organ failure.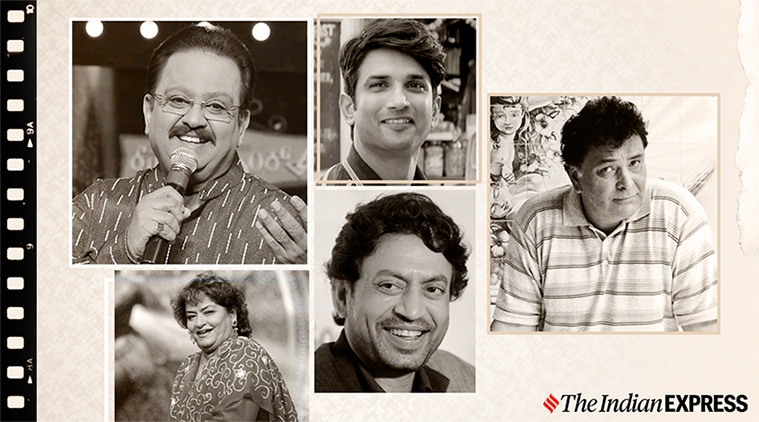 Top movies- 2020
Bollywood movies:-
Street Dancers
Thappad
Tanhaji- the unsung warrior
Gunjan Saxena- The Kargil Girl
Shakuntala Devi
Dil Bechaare
Angrezi medium
Ludo
Hollywood movies :-
Parasite
1917
Wonder Woman 1984
The Invisible Man
The Gentlemen
little women
Greenland
Relic
Beginning of 2021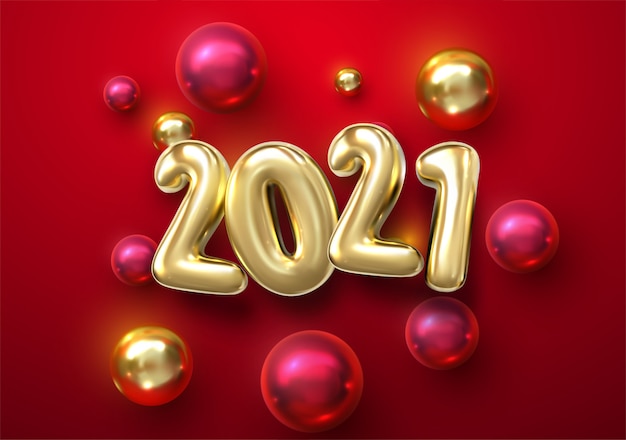 Yes, Celebrate the day with excitement and cheers. This year will surely bring more happiness to each one's life. Ending my article by saying again- Happy New Year .