While talking about business, we are going to be will that the maximum number of people think about to start a business, but they often skip this because they don't have any proper plan. But actually starting a business doesn't take a tremendous pressure or lot of things, only a few things is going to help to start your own business. Right now the condition of the entire country is woeful enough, as we can't assure that you are definitely going to get a job even after acquiring a good grade in your academics. So instead of looking for a job, if you are having a plan to start your own enterprise, then you are at the right place.
As because if this article we are going to share a few tips regarding starting an enterprise by which you will be enough helpful, and also going to get benefited as well as going to learn something new, which will help you actually to set up your own enterprise. So try to read on till the end together the maximum number of information regarding this topic.
Ways Start Your Own Business :
1. Try to conduct research on marketing :
Before you create your own enterprise, the first thing you need to perform is to research what exactly is happening in the marketing sector. Market research is the only way which is going to help you in order to get a proper Idea regarding whether to start your enterprise right now is a good plan or not. At the same time you are going to learn that what exactly consumer and demanding at the present circumstances and in order to fulfill that you can also create a schedule or plan.
2. Write your business plan :
After completion of market research and gathering the maximum number of information, you are required to write your business plan on a sheet of paper. In that sheet you have to write about how you are going to structure your enterprise, what are the ways you which can help you to run this enterprise for a long time, and how you can grow your enterprise. Also, they are you have to write which people you are looking for to work in your enterprise and what is your goal.
3. Funding your enterprise :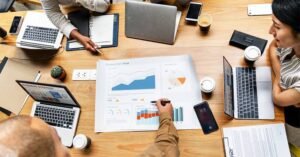 It is one of the most important step in order to start your own enterprise. Without having a proper funding, you cannot start your own business. In case if you are not having a proper money, then you can obviously lend it from somewhere. Also, you can get a business loan for starting up your own enterprise.
4. Selecting location of the enterprise :
Selecting the location to start up or set up your enterprise is one of the crucial step. Doesn't matter whether you are going to launch a brick-and-mortar store or online store, the exact choice with you are going to make is going to create a direct impact on legal requirements, revenue and taxes.
5. Choose your enterprise structure and name of the company :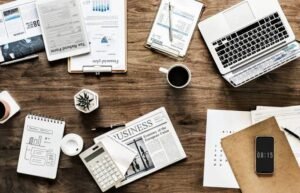 The legal structure which you are going to choose for the enterprise is going to create a direct impact on enterprise registration requirements, how much you pay in taxes, and your personal liability. Selecting a proper name for the company is not a simple task. Choose a such kind of name which is going to attract attention of different consumers. You check that the name you are selecting is not used by any other enterprise.
6. Register your Enterprise :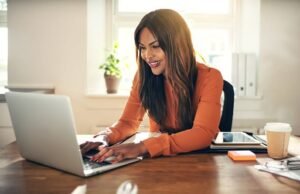 Once you have chosen the perfect name for your enterprise and already done the above mention things, now, it's the time to register your enterprise. In order to make your enterprise legal and protect it, you must register it with the federal government, and maybe your state government too.
7. Get federal and state tax IDs and Apply for a licenses and permits :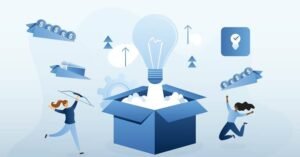 After getting registered, try to get Federal and state tax id which will eventually help in order to grow your enterprise as well as to maintain all the other things required of the enterprise. It is your responsibility to apply for a licence and permits which is quite important to run your enterprise successfully.
8. Open your business bank account :
After completion of the above mention steps, now is the time to open your enterprise bank account when you are going to do the transaction of your money. Actually opening your business bank account is going to give you a safety by helping in handling legal, tax, and day-to-day issues.
So here we came to the end of the article. We have provided a few steps by following with you can easily start your own enterprise or business. Hope this was enough helpful as we have provided the entire information regarding it latest know your opinion regarding this article.
Read More : Virat kohli : Do You Know How Much Money Virat Kohli Used To Earn In A Year?