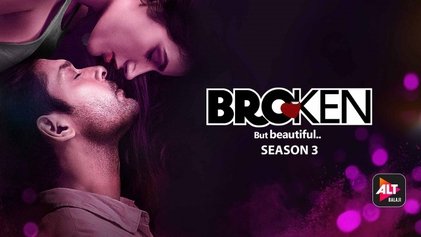 Broken But beautiful, Hey guy's what's up! Hope you all good. So here I am again with another masterpiece movie review for you and this time it's a love story as web series. It is one of my favorite story.
So guys we all know that the market for the Indian film industry has been deteriorating since 2020. However, the OTT platform has been the bet of this pandemic.
People have got a taste of real talent and good story. OTT platforms like Amazon, Netflix, ALT Balaji, MX player, Zee5 have taken the Bollywood market down a lot.
Many Bollywood stars are coming to OTT for him now.
And this year in 2021, the most popular web series among some of the movies and web series on the OTT platform is Broken but beautiful 3.
Although it is season 3 of broken but beautiful, it has no similarity with the previous two seasons. Even the cast is different.
Broken but beautiful season 3 story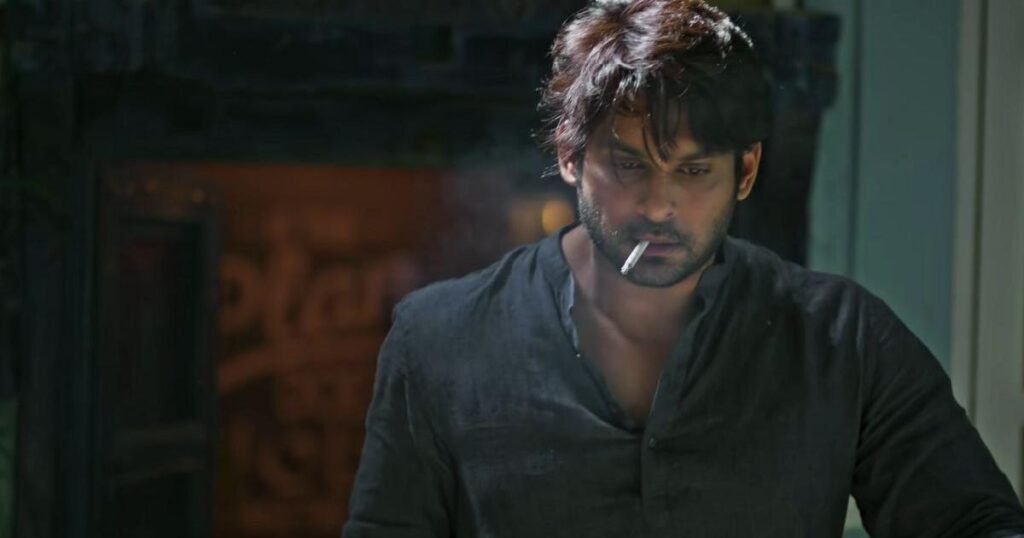 This web series begins with the story of Agusta Rao, a writer and theater director. Where Agusta has all the talent in Mumbai except money in his pocket and the big people.
Agusta doesn't like the so-called commercial film.
At that time Rumi entered his life. That is the princess of a rich man's house. She lives with her mother, honest father and script sister.
One of the dreams of Room's life is to marry her best friend and dream prince alias Ishan. But the problem is, Ishan flies with colorful birds every day.
As the story progresses I see Rumi and Agusta in a theater and at first the two were quite angry at each other. The reason is Rumi's arrogance and Agasta's attitude.
But then they gradually become friends and Agasta falls in love with Rumi. Dia, then Agasta gets her story and a friend like Rumi with whose money she goes to the theater will rise to the top.
Rumi will promote Agusta's theater and lead actress.
Gradually they both became famous and Agasta fell in love with Rumi more.
But then Ishan Rumi's name Yash started dating Rumi after seeing everything.
Agasta, Rumi and Ishan are very upset at first, but in their minds they will love Rumi.
Then there comes a time in the story when Rumi wants to marry Ishan and Ishan doesn't agree. Then Rumi realizes that his real happiness is with Agasta.
Agastai gave him new life, Agastai is his good place to forget Ishan. And Rumi returns to Agusta.
Agusta and Rumi's relationship breaks down for a while and there comes a time when Agasta decides to propose to Rumi.
But the twist of the story turns when Rumi's dream prince Ishan also proposes to Rumi on the same day.
What will Rumi do next? Agasta or Ishan? Who will he choose?
Broken but beautiful 3 is a crooked web series that is very realistic.
The biggest point in this broken but beautiful season 3 is the narration of two people Agusta and Rumi. One should not judge the other by listening to him. Love> sex> dhoka type concept is beautifully arranged with love angle. In real life there is such a tie.
So if you really love someone from the deep of your heart, you shouldn't miss Broken but beautiful 3 at all. Love is the best feeling in the world and pain is the deepest meaning of love, that's why it names Broken but beautiful.
So hope you like this review and now it's time to give ratings to Beautiful But Broken 3.
I would like to give 9.5 out of 10 to this ordinary but beautifully done web series.
I will tell you about more and more web series and movie reviews. Stay with us. Thank you!
https://www.unveil.press/detective-bengali-movie-2020-review