Hey guy's what's up! Hope you all good. So here I am again with another movie review article that you must watch and that is "Detective".
So guys in this pandemic situation where everywhere is lockdown and we people are in home most of the time.
And so many people are being frustrated for this.
They can't go outside because of covid-19 and can't tolerate all the time in home. We need fresh air and some different kind of refreshments and a peaceful life in this time.
A good movie is always makes your day. It can change your thoughts in it's own way. Any types of movie that you love can make your mood of the day.
Well if you are a thriller, or comedy movie lover than today's review will be best one fod you.
Detective movie is written by Rabindranath Tagore. It is a Bengali movie but yes you can watch it in hindi also or can see with English subtitles.
Okay this movie is one of those movie that can make you think about in British rular how did detective work? And how their freedom of work was. Also how the activities of freedom fighter were.
Love, comedy, suspense, create Detective movie.
So before going the explanation of the movie I must say that I will not give you the details of the story! I am just here to give an idea about the story and the information by that you become willing to watch it. So don't expect that I will tell you the whole story!
So let's start..
DETECTIVE MOVIE CHARACTERS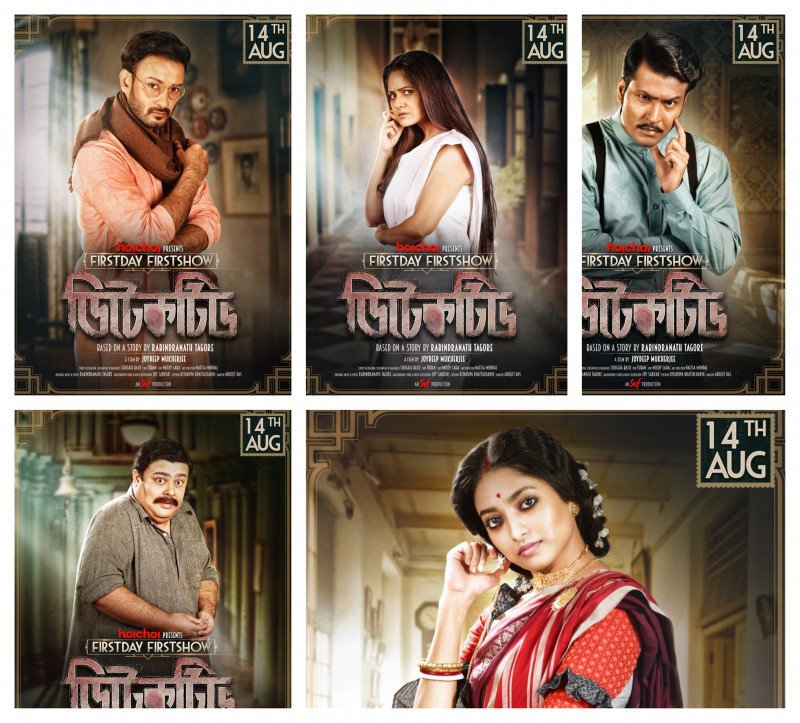 In this movie the three main characters are Mohichandra, Sudhamukhi, Monmotho.
The real name of these actors are Anirban, Isha, and Saheb.
Also there are threer sub characters who played important characters in their own way.
The are the siater of Mohim, the assistance of Mohim, the x-lover of sudhamukhi, the master of Sudhamukhi and Monmotho.
So let's see the facts of the movie.
FACT. 1
The first fact of this movie is that Mohimchandra is a detective under British Government in India. The time is before the independence.
He is a funny detective in his own way. He thinks that in India there are no perfect criminals like in Sarlok Homes stories are. He always want to handle a investigation which is taff and where he has to play with mind.
But he got all time the easy case.
FACT 2
He has an assistant names as Hatson. Mohim called him Watson always and take him with everywhere.
FACT 3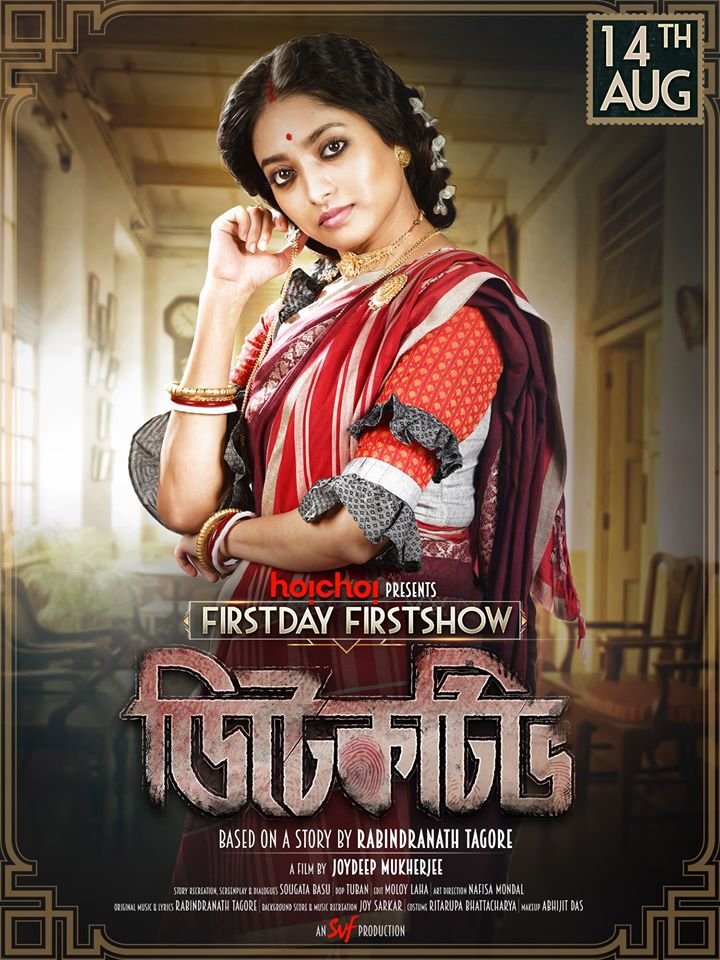 Mahim has married recently and his wife is Sudhamukhi.
Mahim hide his real occupation from his wife because of shyness. But his wife thinks sometimes about what is the real occupation of Mahim.
Sudhamukhi is an educated woman. Her father didn't want to make her kore educated because he thinks extra education is not good for woman. He also hates Vidyasagar for this.
FACT 4
Mahim lives with his wife and his widow young sister. His sister loves and cares his wife so much. She doesn't an educated person.
FACT 5
One day Sudhamukhi went to meet with her master Arunabho who is an revolutionary of India.
He has his students who work under his as revolutionary.
In his team his favorite man is Monmotho, who is also the x lover of Sudhamukhi.
Sudhamukhi went there for asking sir if he give a chance to Sudhamukhi for joining his team again
But he refuses Sudha.
Sudha gives some of her jewellery as donation and came back.
FACT 6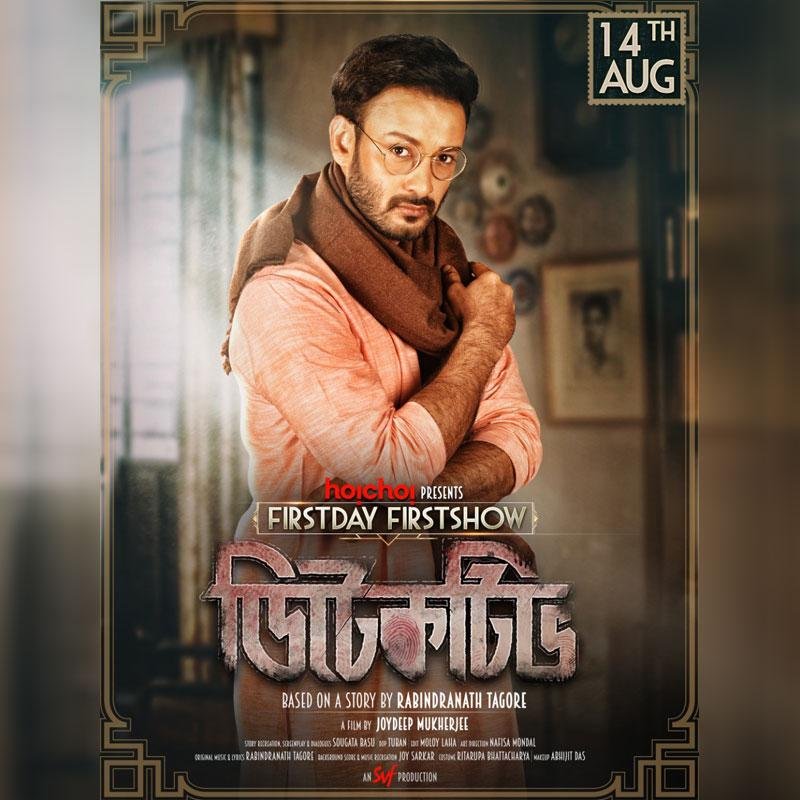 Sudhamukhi and Monmotho still love each other and Monmotho comes street everyday to see Sudha from her balcony.
He tried many times to run away with her but Sudha all time refuses to go, because of his innocent husband.
FACT 7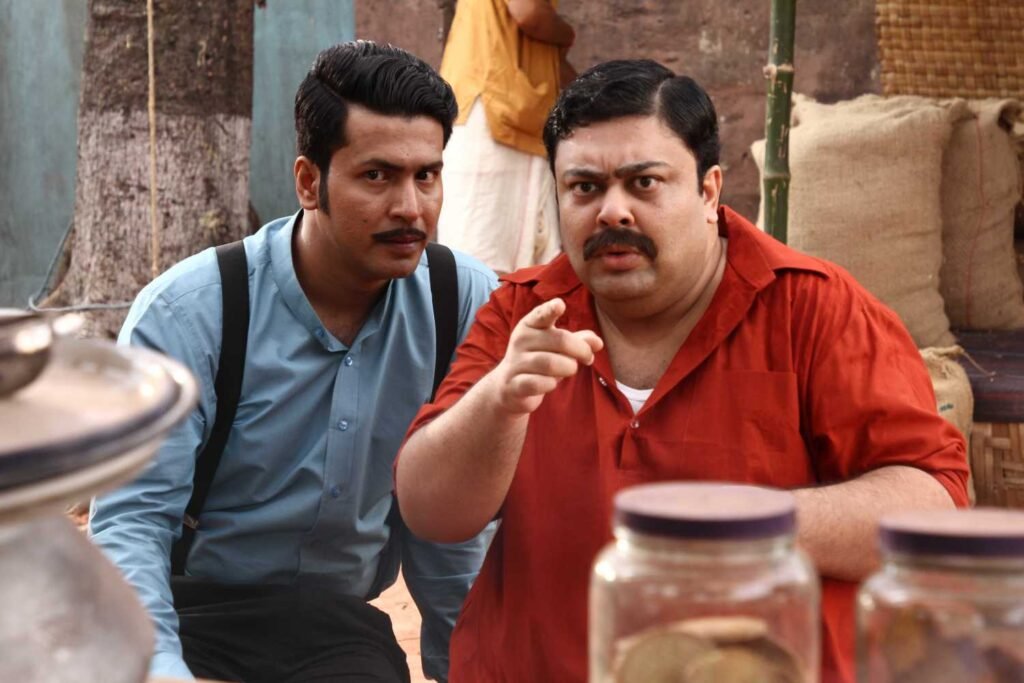 When Mahim looks for a hard investigation the one day he noticed Monmotho to look at his house.
He thinks that Monmotho is a perfect criminal.
Then he starts to follow him.
He thinks that Monmotho killed one old man in road, that Mahim saw also.
He tried to find the truth and went to his hostel by taking a disguise of student.
Then one night he let knows that Monmotho has order to kill Mahim because he is a British Detective.
Detective Mahim becomes so happy after that. He feel proud to investigate this case.
He tried so many ways for findings and then he charges a prostitute woman as his girlfriend and tell Monmotho to go a picnic.
FACT 8
Monmotho said to Sudha that her husband cheated with her instead of he knows that Mahim is not a cheater. Also he said he is not a general worker of government, he is a Detective.
He proposed her to go to the picnic.
FACT 9
Mahim, Monmotho, Sudhamukhi came in front of each other at the end climax.
So guys my review is ended here. To know the climax, you have to see the movies. You can watch it in Hoichoi original application.
Now time to give review for Detective movie.
I would love to give 4 star out of 5.
So guys just go watch and don't forget to give feedback. Thank you…
https://www.unveil.press/a-master-class-film-for-you-dracula-sir2020/
https://en.m.wikipedia.org/wiki/Detective_(2020_film)