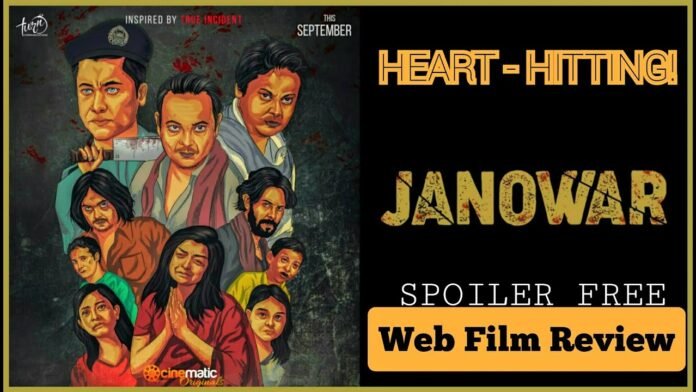 "Janoar" 2021! Hey guy's what's up! Hope you all good. So here I am again with another master class movie review article which is based on a true incident and heart warming Bangladeshi movie.
For those of us who love to watch movies, the most interesting time comes when it is based on true events. If it is a crime thriller. "Janoar" is one such movie.
Released in 2021, this Bangladeshi film "Janoar" has already gained a lot of popularity.
Neither a return actor, nor a big budget production, this film is based on a real event.
When this happened, there was an uproar all over Bangladesh over the protection of girls; And in 2021, when the picture is taken, it seems as if the same thing is happening again.
Before you start reviewing the film, let us know that this movie is not for the faint of heart. Keep children under 18 or younger away from this movie.
"Janoar" movie Review: –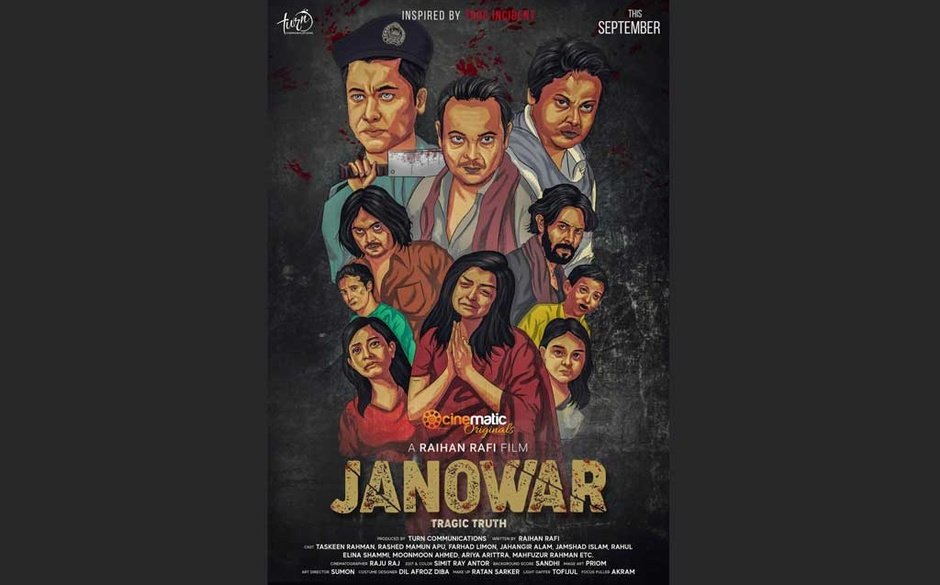 The "Janoar" film is centered on a family.
In a home there is a mother, older sister, younger sister and a younger brother that is mentally and physically weak. My father works abroad.
To further her story and organize her younger sister's birthday celebration. The younger sister wanted all her friends to come to the party but Corona would just celebrate the epidemic with a cake from this pirate John.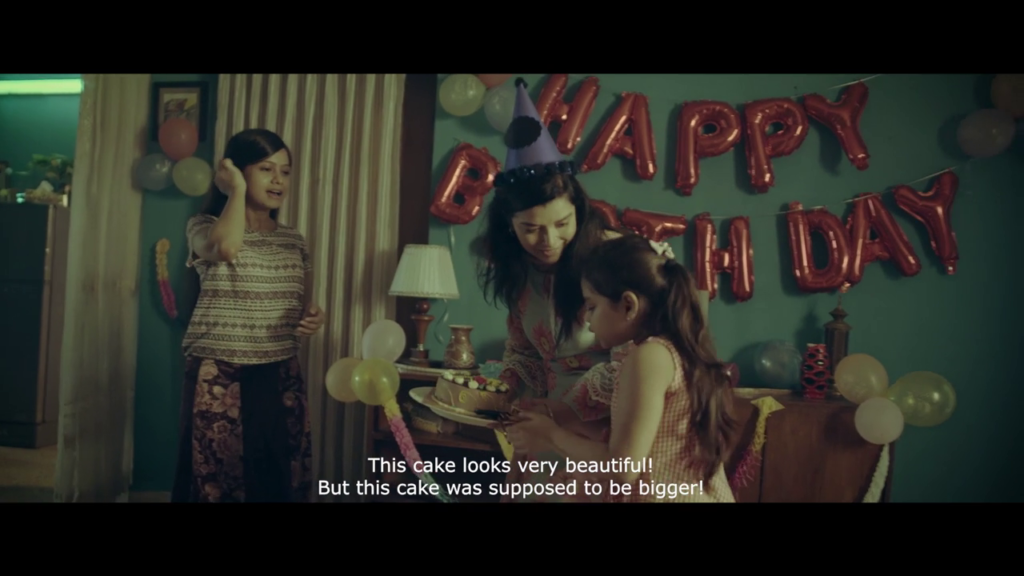 Then comes the real peacock of the story. At night, while everyone was walking, five men entered their house with their faces covered.
After listening to one of them, it became clear that their plan was to take 20 lakh taka (Bangladeshi rupees) from this house by throwing it around everyone's necks and intimidating them. And then it will go away.
However, this is exactly what happened. First of all, they tied the hand of the younger sister and threw it around the neck of the weak younger brother and demanded 20 lakh rupees from them.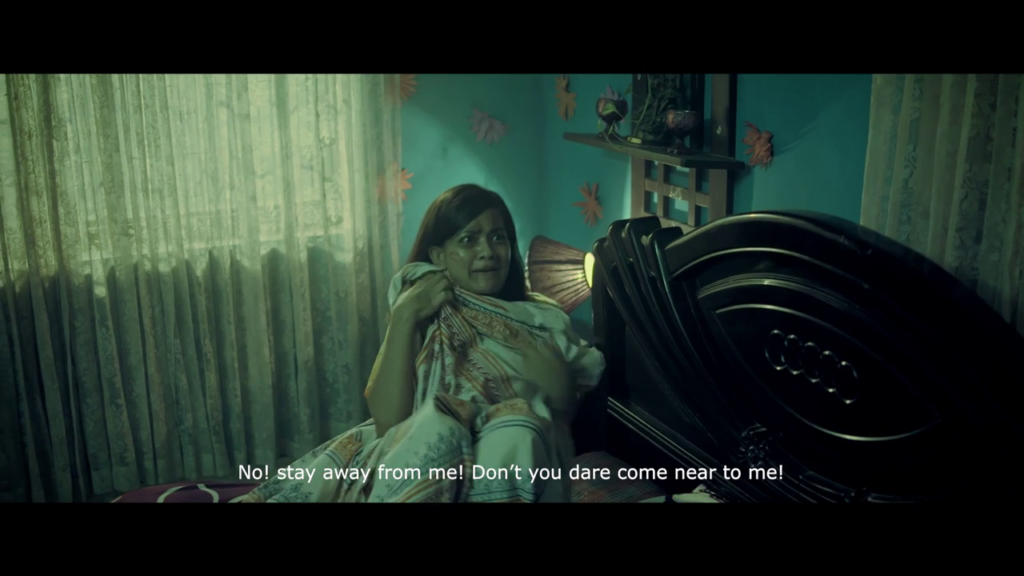 But the mother tells them that there is only 30,000 rupees and jewelry in the house. And he gives them everything.
The twist of the story comes when one of them unmasks and finds out that the boy is none other than the old servant of their house, who went to jail for whatever reason and this mother rescued him for the sake of humanity.
The boy then calls another man his father, and only five of them can be identified. The rest are rickshaw pullers who go to school to give a little sister and the other two give and take household goods.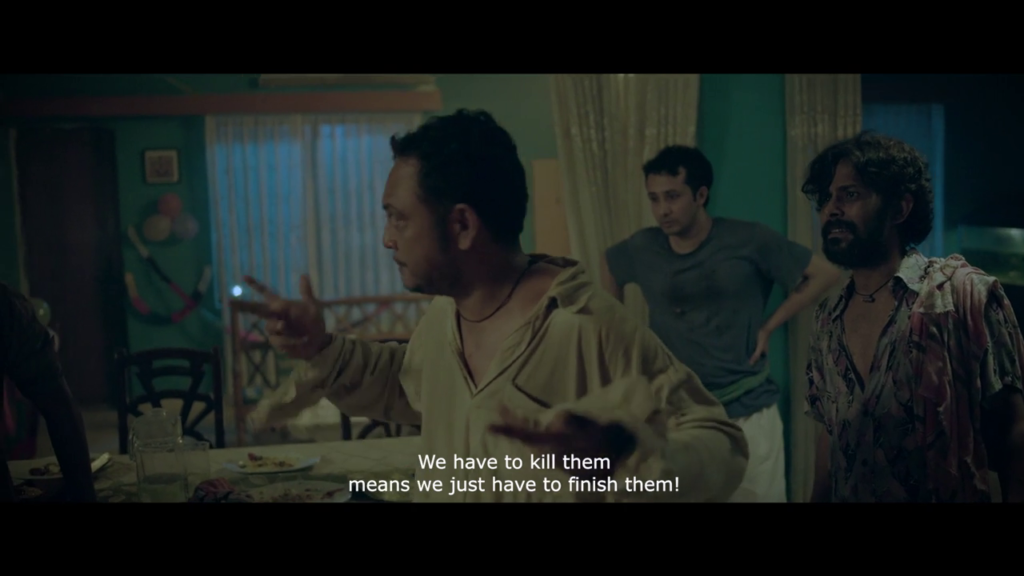 Then further in the story it is seen that in order not to get 20 lakh rupees, they cooked polao and chicken with the housewife, wore sari and danced, and made sexual abuse.
Just think! At home there are two daughters and two children, and five people in the form of Janoar. Will he be able to live? Will evil forces win or the truth? See the picture "Janoar" for answers.
You can get the picture on YouTube for free. But do not forget the above warnings.
After seeing this picture you will no longer want to tell the innocent anim on your street "Janoar". The real beasts are some masked people.
Who will people believe? Who are the messengers of truth? It's scary to talk to people around, it's too far to believe.
In both real and real cases, people just have to be careful. Today's alert, tomorrow's protection.
So guys hope you like my review for this movie. Will give you more reviews like "Janoar" and don't forget to stay with us and read the honest review.
https://www.unveil.press/web-series-review-of-november-story-2021/