Are bored of busy life? Tired of staying ato home due to the pandemic? Go and spend few days in the largest mangrove forest Sunderban. It will absolutely gear up your mind.
Sunderbans is the world's largest mangrove forest, home to the majestic Royal Bengal Tiger, meandering waterways, aquatic animals (including dolphins!) and rustic village life. Sunderbans, a UNESCO World Heritage Site, is a photographer's dream and a wildlife lover's paradise.Sundarban National Park is about 101 kilometres from Kolkata, the Durga Puja Capital, and the roads will take you to Godkhali if you travel by automobile (almost three hours drive). Traversing rural communities to this popular destination where mangrove forests abound, the Sundarbans is renowned for having the world's largest mangroves, which can only be seen in the Sundarbans. The subject of how to go to Sundarban paradise can be answered by stating that it is only accessible by boat to Sajnekhali island, which is considered the national park's entry. In fact, it is on this island that you can purchase the park's entry tickets, which cost Rs 60 each.In fact, it is on this island that you can purchase park entry tickets, which cost Rs 60 for Indians and Rs 200 for visitors.
(1) Spot the tiger at National Park – Sunderbans National Park is home to the Sunderbans Tiger Reserve's core area, which includes islands, waterways, canals, and creeks. Instead of going on an elephant safari, you take a boat trip to see the elephants. As you meander along the different canals surrounded by lofty trees, the excursion itself is enchanting. Though the Sunderbans may be visited all year, the ideal time to see tigers is from September to March. Since 1987, the Sunderbans National Park has been a UNESCO World Heritage Site.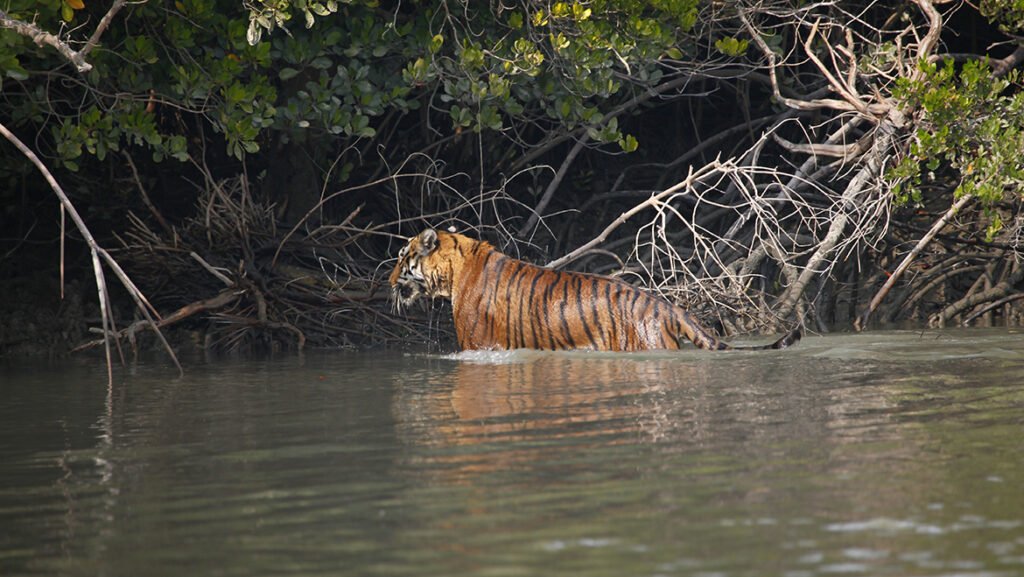 (2) Birding in Sajnekhali Bird Sanctuary – Sajnekhali Bird Sanctuary is a birder's delight located in the heart of the Sunderbans. Over 200 bird species, including sandpipers, whimbrels, plovers, kingfishers, and herons, can be seen from the observation deck of the watch tower.
(3) A visit to Netidhopani – Netidhopani, which features a watch tower from which tourists can see the remnants of a 400-year-old Shiva temple, is a renowned pilgrimage destination for pilgrims from all over the world. From the tower, you can also see the region's diverse flora and fauna.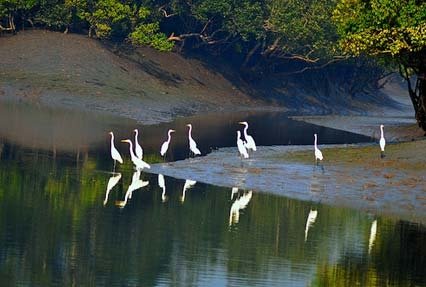 (4) Visit to The Island of Kanak – Olive Ridley turtles lay their eggs on the island of Kanak in the Sunderbans. They lay their eggs roughly 100 kilometres inland from the sea. From December through March, the nesting season is in full swing. During this season, you can see a lot of these turtles.
(5) Holy dip at Gangasagar – On the island of Kanak in the Sunderbans, Olive Ridley turtles deposit their eggs. Around 100 kilometres inland from the sea, they lay their eggs. The nesting season is in full swing from December through March. Many of these turtles can be seen throughout this season.
Best time to visit Sunderban –
The optimum time to visit the Sundarbans National Park during the dry season, between November to February, is in order to make your visit unforgettable.
Where to Stay – You can find simple, environmentally friendly places in India, not luxurious ones with a whole feeling of village and nature. When you stay in India. And Gosaba is the location to go in order to discover basic budget hotels, Sundarban's largest island. The Sundarban National Park is also home to a variety of jungle camps and tourist hotels, offering comfortable living amid nature and wilderness.
Sundarban National Park activities – This place surely offers a unique approach, coupled with several islands, land and water. Here one can observe several species found in Sundarban like saltwater crocodiles, hawksbill turtle, dolphins in the river, bengal tigers, etc. You can really find the following list of things you can do during your wildlife vacation here for a fascinating and thrilling trip in Sundarban National Park.
Read more articles at – https://www.unveil.press/prostitution-and-the-life-of-prostitutes/