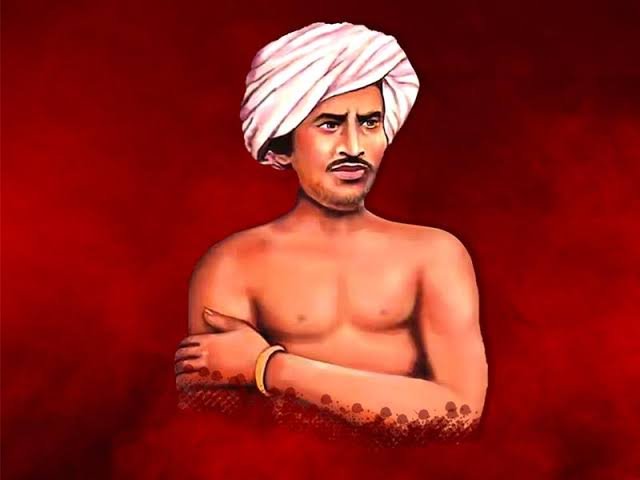 Today is the death anniversary of Birsa Munda, being a resident of India. You must have heard his name at least once.
Though we all know that since last year Prime Minister Narendra Modi has declared Birsa Munda birth anniversary or Jayanti as a national holiday.
Till date we are celebrating Birsa Munda Jayanti throughout the India, similarly we are also paying homage to this famous person on his death anniversary or Punya Tithi.
Today in this article we are going to talk about this person in our life history, along with that we will talk about why this specific date has been chosen to celebrate death anniversary of Birsa Munda, also we are going to discuss what he has done for the society for which he became famous?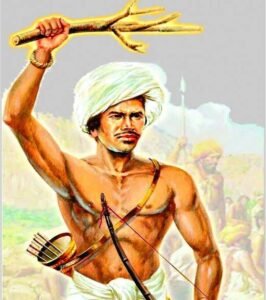 According to the information, today India is celebrating 121st death anniversary of the tribal freedom fighter. He died only at 24 in jail during he is an early trial in the year 1900.
This famous person was born on 15 November 1875. As of the history, this person was belonging to the Munda tribe, which is in the Chota Nagpur Plateau area.
As of the information, he has done a lot for the tribal people by protesting against the British rule in India in the late 19th century.
Who Was Birsa Munda?
Birsa Munda was born and brought up in between Jharkhand and Bihar. In his entire childhood, he has travelled from village to village in order to lead his life.
Only because of this person, the tribal community survived for the long run, also the state of Jharkhand was created on his birth anniversary in the year 2000 in order to provide homage to him.
History Of Birsa Munda :
According to the history, it has been learned that this tribal freedom fighter belonged to the Munda community which is actually near Chotanagpur plateau.
He has received his education in Salga and got the entire guidance from his teacher Jaipal Nag.
Though in order to study further, later on he converted himself into a Christian. Birsa Munda adopted Christianity to join the German Mission School.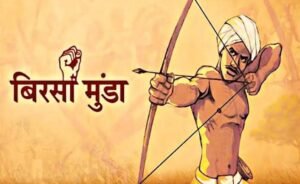 But soon he was dropped out from the school as he have learnt at Britishers are aiming to convert the entire tribe community into Christianity by providing them education.
After being dropped out from the school, he has created a faith called 'Birsait'. The member of the tribal community joins his faith, and as a result it has turned challenging for the British conversation activities.
History Behind The Tribal Community :
In the earlier times tribal community has faced a lot issues and ill treatment from different upper leading people of the society such as by zamindars, jagirdars, moneylenders, etc.
Though the tribal community wanted to fight against the Britishers. In order to help the community, in the year 1894, Birsa Munda joined the Sardar movement for the land and rights of the tribal community.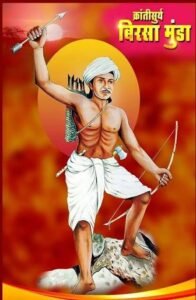 According to the information, many attacks were being carried out by the followers of tribal leader, upon the British people in different places. Actually, late the British government to declare a reward of rupees 500 on Birsa Munda.
The Fight Between Birsa Munda And The British Rulers:
Most probably in between the year 1897-1900 a tough war was happening between Birsa Munda and the British rulers.
In the year 1897, probably in August Birsa, along with his 400 soldiers were armed with arrowheads attacked near around the Khunti police station.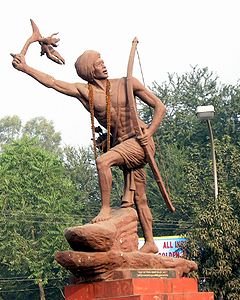 Probably in the year of 1898, Birsa had a clash with British forces on the banks of the Tanga river, where the British armies were defeated but later on many tribal leaders of that area were arrested.
Arrest of this tribal leader :
On March 3, 1900, Birsha was arrested. This incident happened while he was sleeping with his entire tribal guerrilla army in the Jamkoipai forest of Chakradharpur.
This famous tribal leader on June 9, 1900, at the very young age of 25, in Ranchi Jail. Though after his death, the movement died.
But one of the verifiable fact remains existing till date is he has given his full effort in order to mobilise the tribal community against the British.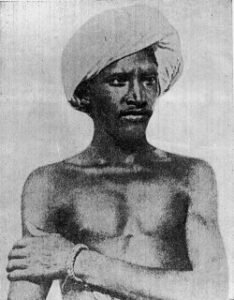 And also he had forced the colonial authorities to introduce different laws in order to protect the land rights of the tribal community.
Last year PM Narendra Modi announced to celebrate Birsa Munda Jayanti or birth anniversary as a national day and also in order to pay him homage for his entire deeds for the tribal community, his birth anniversary was a declared national holiday.
Though up to a certain year people wear not known about this specific famous tribal leader, after is certain year when people came to know about it they were literally shocked about hearing what he has done for the entire tribal community.
Well, today is the date anniversary or Punya Tithi of Birsa Munda, and we are also paying homage to him by this article.
At the present time, he might be not with us a life, but his deeds and nation is going to remain alive with us forever.
And we also salute him for his bravery as well as he is dedication towards his own community.
Read More : MS Dhoni : An Inspiration Of Thousands Of People