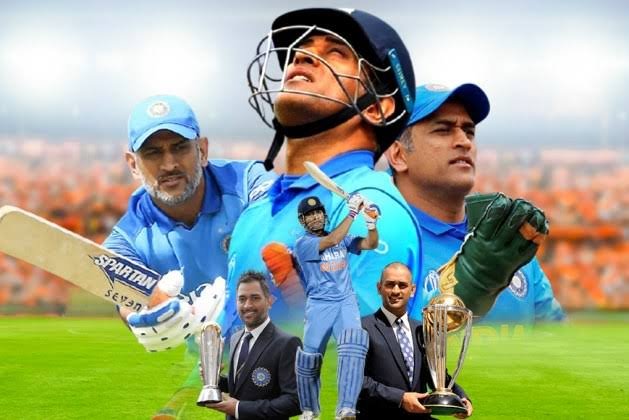 MS Dhoni himself is enough to elaborate about himself in details.
There are many Indian Cricketers who have gone through a lot of struggles and unique situation.
But genuinely speaking, the struggle and the situation Mahendra Singh Dhoni has faced in his life to reach this level was tough.
We know that in order to achieve something, a person is required to go through unique situation and needs to struggle a lot.
But when the struggles and the worst situation replaces every kind of happy or good situation breaks down the confidence of a human being.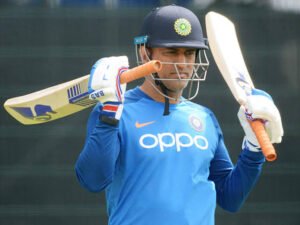 Since the launching of MS Dhoni in the Indian cricket team, the maximum number of the Indians had already become a fan of his.
Similarly, many women have developed crush because of MS Dhoni's charming attitude.
Well, we all know that at the present time he is leading a beautiful and luxurious life along with his family.
It is also known that he is one of the most prominent cricketer among the other Indian players.
But do you know what exactly MS Dhoni has gone through in order to reach this exact level? How the struggle of life has gone through his life? Do you really have any knowledge regarding it?
Well maximum number of people is going to say yes has because we have already watched the biopic of MS Dhoni.
But through a picture, a person cannot express what exactly the situation was that Mahi has to deal with.
If you are a big fan of MS Dhoni, then you are at the right place as because in this article we are going to reveal the entire struggle life of this cricketer which is not only going to inspire you but is also going to make you cry too.
MS Dhoni was born in on 7 July 1981 in Ranchi, Bihar. The name of his father is Pan Singh, and the name of his mother is Devaki Devi. His father is basically a retired employee of MECON, and his father is also serving the position of junior management.
As of the information, his mother is basically a stay-at-home parent. Dhoni has an elder brother named Nagendra Singh and an elder sister named Jayanthi Gupta.
According to the information, his brother is a politician and sister is an English teacher. He has basically completed his schooling from DAV Jawahar vidya Mandir School, at Shyamali in Ranchi, Jharkhand.
Since of childhood he was very fond of playing, though he was much more interested in football as compared to the cricket.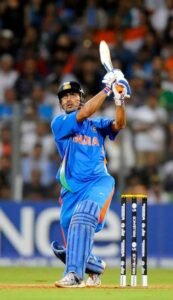 He was also recognised as a well-known goalkeeper of his school football team, But he was properly trained by his school coach Keshav Ranjan Banerjee, as of the information, this coach was inspiration of MS Dhoni in order to join cricket team.
After having an excellent knowledge in cricket, he was chosen as the regular wicketkeeper at the Commando Cricket Club for his exceptional wicket-keeping skills.
Based upon his performance at club cricket, he was selected the 1997/98 season Vinoo Mankad Trophy Under-16 Championship.
Because of his father's request and also of the financial condition, he had to join Travelling Ticket Examiner (TTE) at Kharagpur railway station under South Eastern Railway in Midnapore from 2001 to 2003.
But soon he quit the job, as he was already having a big dream to become a famous cricketer.
Probably in 2001, Mahendra Singh Dhoni was selected to play the Duleep Trophy, which was organized for the Eastern Region.
But at that time, Bihar Cricket Association could not give him the opportunity because he was living Midnapore. Specifically, in the year 2002–03 season, MS Dhoni has continued to perform extremely well in the Ranji Trophy and Deodhar Trophy, with has actually helped into recognise himself as a well-known cricketer.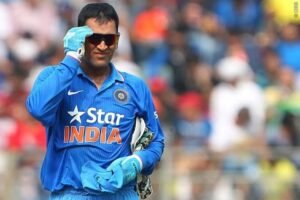 As of information, in early 20s, he met a girl named Priyanka Jha. Dhoni trying to gear up to get a place in India XI at that specific period he fell in love with Priyanka Jha.
During the period of 2003–04 season selected for playing 'India A-Team. In this season he played the first match against Zimbabwe XI as a wicket-keeper and also earned a good number of population.
At that specific time, Mahendra Singh Dhoni and his ex-girlfriend Priyanka Jha was in a relationship and very thinking of getting married soon.
Mainly in that year he own much more fandom in cricket world, file returning to whom he heard the news that Priyanka has had passed away in a tragic accident in the year 2002.
Mahi was hurt, broken as he lost his first love. After that he could not concentrate any next upcoming matches.
But soon after that he prepare again himself to rune on his life. After that in between the year 2004-2005 Dhoni was selected in the national one day team. Soon after that he met his present wife Sakshi, why visiting in the Taj Hotel located in Kolkata.
At that time she was working there as a hotel management trainee. After their first meeting day both had fallen for each other for a years they have dated each other. And finally they tied their knot in on July 4, 2010.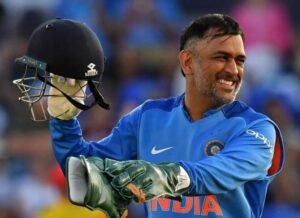 He had played few matches after that, in the year 2013, Dhoni won ICC Champions Trophy. And was selected as a captain of Indian ODI cricket team from 11 September 2007 to 4 January 2017, and also he was captained for the Test cricket team from 2008 to 28 December 2014.
On 6 February 2015, MS Dhoni and Sakshi was blessed with a beautiful daughter named Ziva Dhoni.
In his entire journey some have supported him a lot and some have just ignored him. But right now the entire world know him by his name only. In other words his name is enough to describe the character and entire life story of this person.
Read More : Unnecessary Body Weight : Want To Get Rid Of Some Unnecessary Weight? Try Of Eating This 6 Food…