Durga Puja, Bengali's greatest festival is knocking at the door. Thinking which Kolkata Durga Puja pandals to visit among thousands of them? Here are few iconic puja pandals in Kolkata.
There are thousands of Durga Puja pandals in Kolkata, but some stand out more than others due to their eye-catching decorations. Every year, they compete to see who can come up with the most creative and intricate themes. North Kolkata's pandals are more traditional, whilst those in south Kolkata are more modern and spectacular.
However, keep in mind that the popular, award-winning pandals can get quite crowded! On Saptami (the seventh day of Navaratri), Ashtami (the eighth day of Navaratri), and Navami (the ninth day of Navaratri), serpentine queues can stretch for a mile (ninth day of Navaratri). Many pandals, however, now open early and welcome people as early as Shashthi (the sixth day of Navaratri) or even earlier. Dates for Navaratri can be found here. Visiting the pandals during the day can also help you avoid the crowds. However, you'll miss out on the amazing lighting. Here are few iconic pujas of Kolkata that you should not miss.
(1) Traditional Idol : Baghbazar
In 2018, Bagbazar, one of Kolkata's oldest Durga Puja pandals, celebrated its centennial. The pandal is straightforward, with a focus on tradition and culture. It does, however, always draw notice due to its stunningly gorgeous Goddess Durga idol. On its grounds, an exposition is conducted, complete with carnival rides and stalls. The sindoor khela rite, in which married women place red sindoor on the idol before it is carried for immersion on Dashami (the last day of the celebration), is also well-known. It attracts visitors from all across the city.
Bagbazar, in north Kolkata, beside the river. Bagbazar Launch Ghat and Bagbazar Kolkata Circular Railway Station are both nearby. Shayambazar Metro Station is the closest Metro station.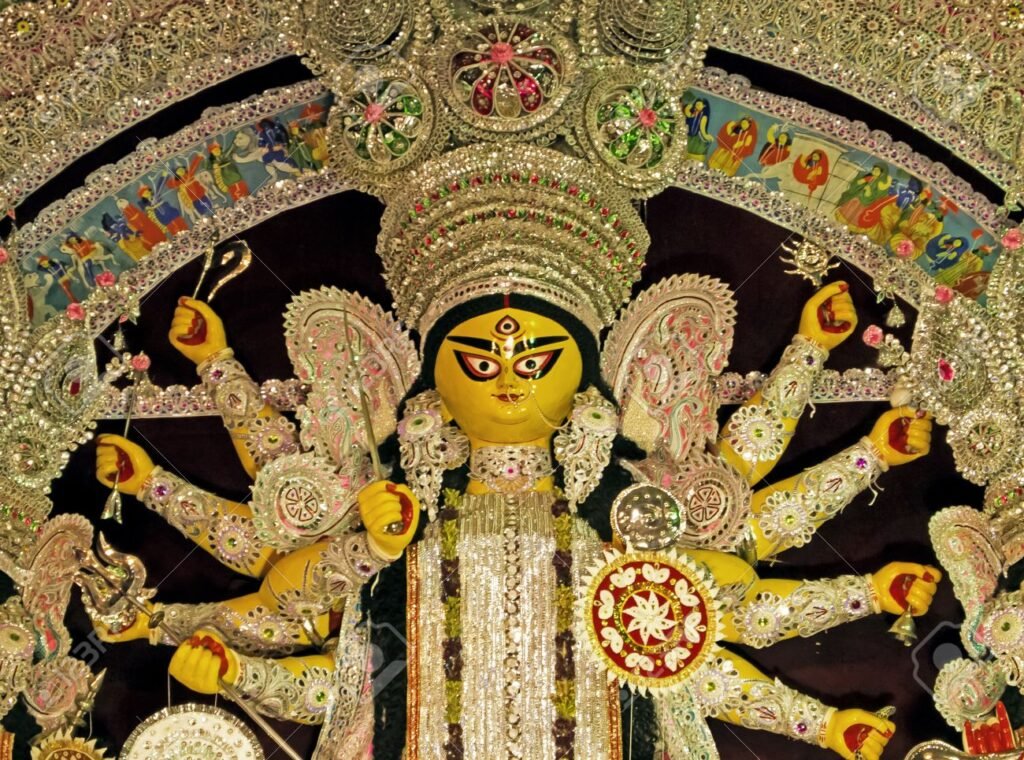 (2) College Square – College Square, which opened in 1948 and is located next to a lake, is illuminated for the festival. The crowds throng to this pandal to witness the shimmering lights and their reflection on the lake, which is understandable. There is also a particular Kumari Puja held there.
Kolkata's central business district, College Square is located at 53 College Street. Off MG (Mahatma Gandhi) Road, near Kolkata University. Mahatma Gandhi Road and Central Metro are the closest railway stations.
(3) Santosh Mitra Square – Santosh Mitra Square, one of Kolkata's largest and most stunning pandals, was founded in 1936 as "Sealdah Sarbojanin Durgotsav" and renamed in 1996. It shot to stardom the next year with an especially unique motif and has remained tremendously popular ever since. It is well-known for its outstanding artwork. You should expect to be blown away!
Bow Bazaar is located in the heart of Kolkata. It's near the Sealdah railway station, off BB Ganguly Street. Central is the closest Metro station.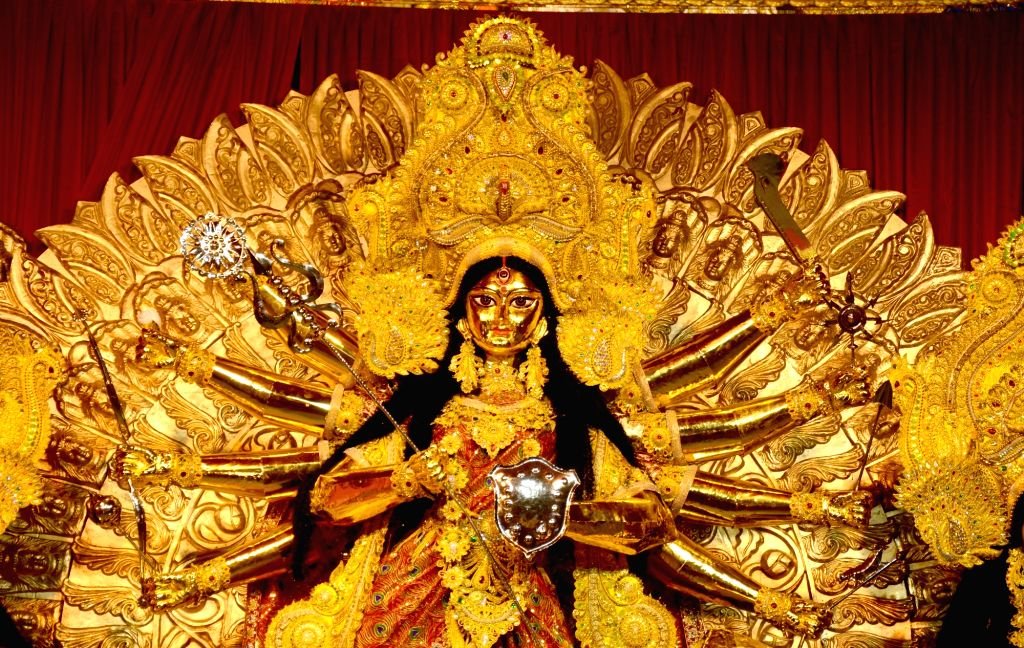 (4) Kumortuli Park – Kumartuli Park is a relatively new pandal, having opened in 1995, yet it has quickly grown in popularity. It's especially noteworthy because it takes place in the same location where many of the Durga idols are created by expert clay modellers. When it comes to themes, the organisers believe in thinking outside the box, so expect the unexpected!
Location: Kumartuli Park, immediately before Bagbazar, in North Kolkata, beside the river (ideally, plan to visit both pandals). The Sovabazar Metro station is the closest train stop. It's also within walking distance of Sovabazar Launch Ghat.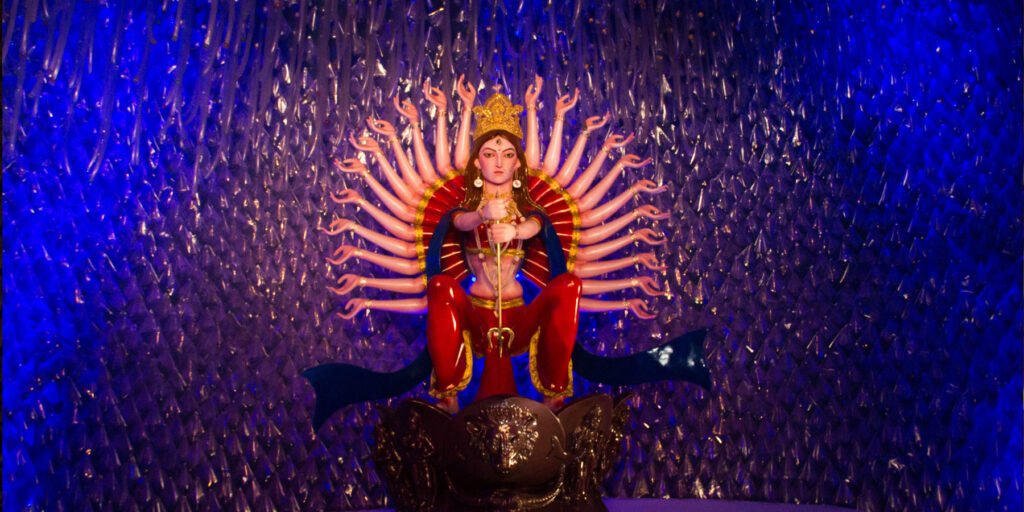 (5) Jodhpur Park – The expansive Jodhpur Park pandal is one of Kolkata's largest. It has covered a wide range of topics, with some years being more conventional than others. The subject for 2019 was creation, and the pandal was designed to seem like a Shiva temple. It was built using ash, which represents rebirth and the birth of something new. This year also it is expected that Jodhpur Park will gift us something very special amidst the pandemic.
South Kolkata is the location. The pandal is located near Gariahat Road South in Jadavpur Thana, Jodhpur Park. (Gariahat and Dhakuria are both near to Jodhpur Park.) Dhakuria is the closest railway station.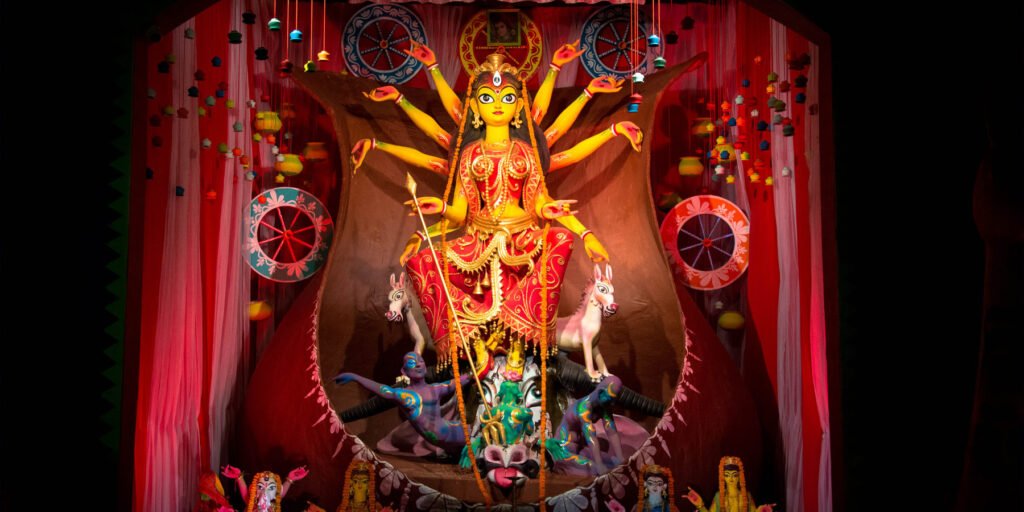 Read more articles at – https://www.unveil.press/prostitution-and-the-life-of-prostitutes/