Jorasanko Thakurbari is, undoubtedly a cultural icon of Bengal. The house itself, is an attestor of many unknown histories and customs. In this article, we talked about 5 most influential women from Jorasanko's Andarmahal.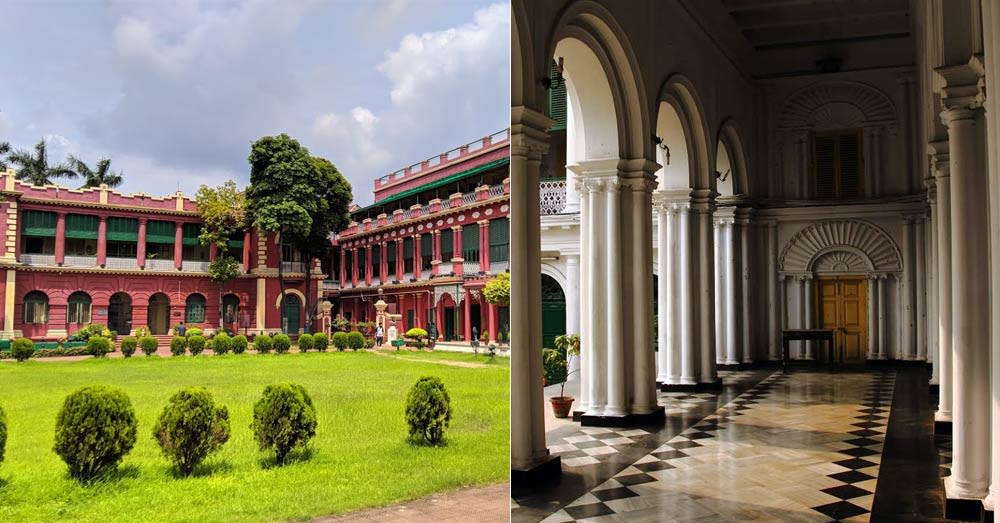 Like the famous and virtuous men of Thakurbari, women too were quite talented and educated. Even standing at that time, they were able to break the orthodoxy of the society. Despite of influence of their male-counterparts, their impact was never obscure in society.
Swarnakumari Devi :
Swarnakumari Devi was one of the daughter of Maharshi Debendranath Tagore and Grand-daughter of Prince Dwarakanath Tagore. She was born on Jorasanko 6 years before Rabindranath, the first non-european noble laureate. Her early education was started in the andarmahal of Jorasanko. She was married to Janakinath Ghosal, an attorney from district Nadia. From childhood, she was very keen to read and write.
Even after her marriage with Mr. Ghosal, she continued her writing. Her first novel "Deepnirban" was a novel with an nationalistic approach. It was published in 1876. She composed many songs. She was the editor of the family magazine "Bharati", which was started by Jyotirindranath Tagore, for eleven years. Early poems of Rabindranath was published in the magazine "Bharati". Calcutta University honoured Swarnakumari Devi with Jagattarini Gold Medal in 1927.
Jnanadanandini Devi :
A social reformer and an icon of woman empowerment, Jnanadanandini Devi was the daughter-in-law of Debendranath Tagore. She was married in the age of seven to Dwijendranath Tagore. In 1864, after Satyendranath's return from England, they started to live in Bombay. While staying in Gujarat, Jnanadanandini developed a style of saree-draping, which was called 'Brahmika', which became widely popular amongst bengali women.
Due to her bold character, she had to endure many adversities in the Tagore family. In 1877, She reached England during her pregnancy. She began to live in Sussex. Satyendranth joined her in 1878 along with his younger brother, Rabindranth. After Swarnakumari, Jnanadanandini Devi actively contributed in the family magazine "Bharati". She continued to write articles and published "Balak", a child literary magazine.
Sarala Devi Chaudhurani :
Sarala Devi Chaudhurani was the daughter of Swarnakumari Devi and Janakinath Ghoshal and was born in Jorasanko, Kolkata. She was a social reformer and an educationist. Her family was an ardent follower of Brahmoism. She completed her graduation from Bethune College, with an honours degree in English. She edited "Bharati" for a long time and used it to raise voice for patriotism and started to promote handicrafts produced by women in bengal. She founded "Lakshmir Bhandar" to popularize the handicraft of bengal in Calcutta. After her marriage with Rambhuj Dutt Chowdhury, they shifted in Punjab.
Her husband was an ardent follower of Mahatma Gandhi, and was even arrested for his participation in Gandhi-led Non-Cooperatinal Movement. In those days, Saraladevi came close to Gandhi and idolize him. In 1910, she founded "Bharat Stree Mahamandal" to promote education amongst women. After her husband's death, she returned to Calcutta and became an follower of Bijay Krishna Goswami.
In her autobiography "Jibaner Jharapata" , she talked about the ambience of andarmahal of Jorasanko Thakurbari. She talked about his childhood memory and obviously about Rabindranath Tagore. It was published serially in "Desh" Magazine. She passed away on 1945 in Calcutta.
Mrinalini Devi :
At the age of 11, little Bhabtarini Roy Chowdhury was married to the Noble Laureate, Gurudev Rabindranath Tagore. Her father worked in the Tagore- estate. Unlike other marriage rituals, Their marriage took place in Jorasanko and their marriage was carried out completely in Brahmo Rituals. The name, "Mrinalini" was given by Tagore to his wife. Her early education was completed in Jorasanko and Maharshi Bhavan. In 1902, she fell seriously ill with an undiagnosed disease and died in the same year.
Kadambari Devi :
Surely, the most discussed and controversial character of Jorasanko's Andarmahal, Kadambari Devi was the wife of Jyotirindranath Tagore, and the daughter-in-law of Maharshi Debendranath Tagore. A very little is known about her life. Thanks to the controversies, we know that her relationship with Rabindranath was quite open. She inspired and insisted Tagore to write many poems and songs.
Tagore's famous "Balmiki Pratibha" was written by the influence of Kadambari Devi. The reason of her suicide is still unknown, but her legacy still continues. Many films were made to portray the relationship between Kadambari Devi and Rabindranath. Most Notably, Rituparno Ghosh's "Jibansmriti" is a documentary film. Raima Sen played the character of Kadambari Devi.
The women of andarmahal of Jorasanko were bright in self-glory. Even at that time, they were ahead of their time.
Please share your valuable thoughts regarding these article.