There is no doubt that he was a skilled and great footballer. He is also known as a football magician for his dribbling and skill. Seeing the work of his feet, it seemed that he could talk to football.
Being on that team means being in a state of panic in the opposing defense. He alone could have destroyed the opposing team. Although he started making a name for himself at a very young age, he did not last long in his football career, but the magic of his feet still fascinates the world.
Guess Who is he? He is non other than the magician of football skills, Ronaldo de Assis Moreira.
How to Enter Dinho in Football:
Ronaldinho was born in 1980 in the small Brazilian village of Porto Alegre, Ronaldinho's full name Ronaldo Assis De Moreira. The word dino he got the title from supporters. Ronaldinho's mother's name is Migualena de Assis. Who first worked as a cosmetics salesman and later as a full-time nurse. His father's name is João de Moreira. Dinho's father was an ex-footballer and later left football to work at the shipyard. Ronaldinho's elder brother's name is Roberto. He was a professional footballer.
Ronaldinho was the son of a very poor family. He came to football after seeing his brother and father. After his father left football, he worked as a welder and his brother Roberto pulled the whole family. Dinho's father worked as a security guard. Since Roberto played football, his father did not pay the full price for everyone, only wanted to make Roberto a famous player. Roberto was selected for the Brazilian club Gremio through his hard work. Ronaldinho started playing football at the age of 7 after seeing his brother.
Roberto sees the potential in Ronaldinho and sees his style of play and starts training him. Everything Roberto learns at his club is what he learns while training Ronaldinho. Ronaldinho said that his elder brother had never taught him to give up.
One day in 1989, Roberto returned from practice to find out that his father had died of a heart attack. But after his father's death, Roberto never let Ron miss his father.
But the irony of football is that one day during practice, Roberto suffered a serious knee injury and his entire football career ended there.
Then the whole responsibility fell on Ronaldinho. In the beginning, he played futsal and improved very fast in a very short time. After scoring, he would dance and celebrate in samba style. His fan base called him Ronaldinho, meaning Ronaldo was his real name, adding Inho behind him. In Brazil, the word Inho means small Ronaldo.
The club began its career and moved on, leaving everyone behind:
Ronaldinho honors Brazil's young talent with his leg magic at the age of just 13, scoring 23 goals in a single match against an individual. Brazil was named in the Under-17 squad in 1997, the same year FIFA led Brazil to the World Cup and won the tournament's Best Player title.
Then he gets a call from Gremio. In 2001, PSG bought him for 5 million. Despite receiving offers from many big clubs, Roberto joined PSG (Paris Saint-Germain) under his direction.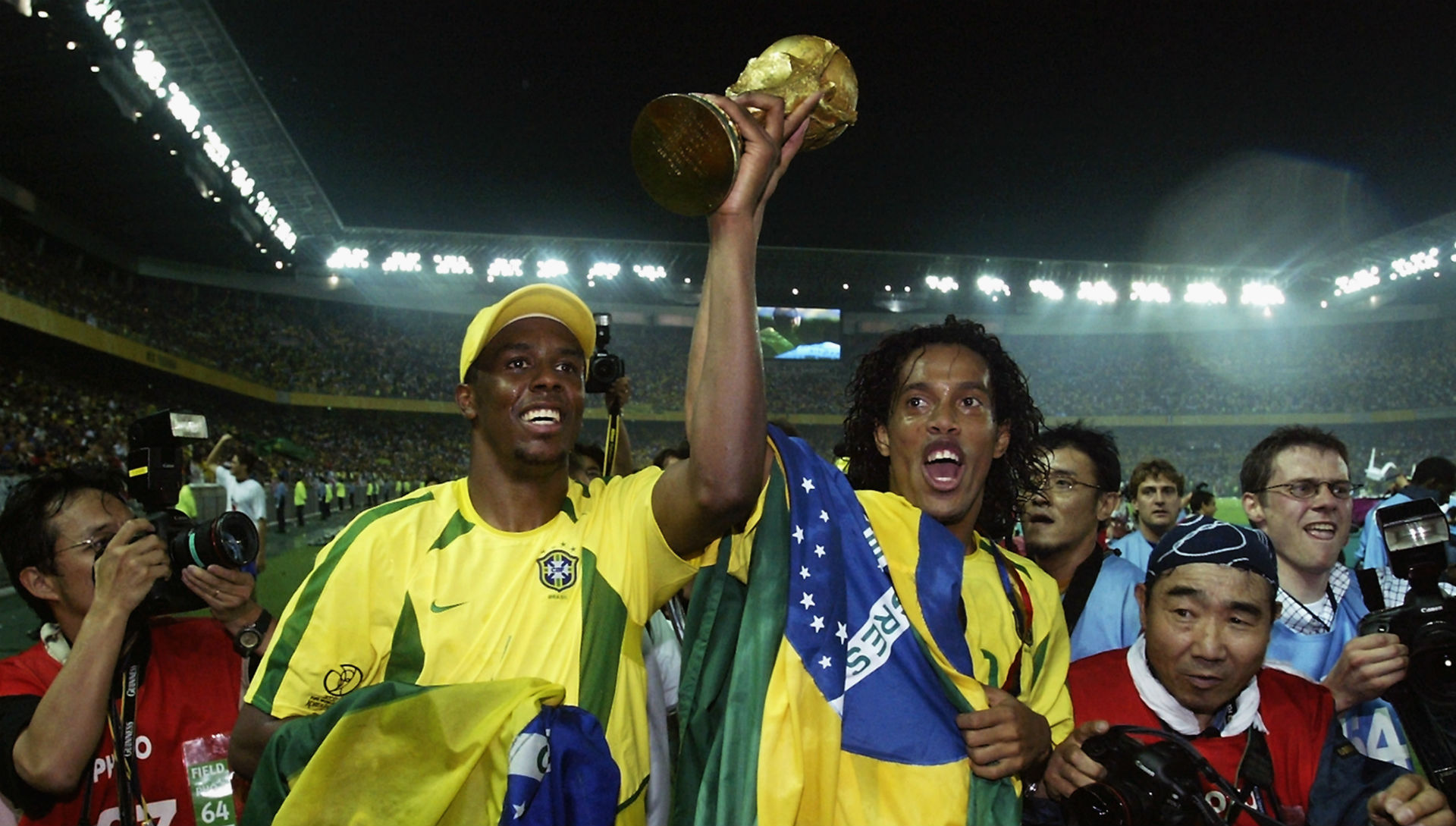 Seeing his performance, the selectors of the Brazilian national team gave him a place in the 2002 World Cup. At that time the Brazilian team had a lot of stars. Ronaldinho also had the opportunity to play with Rivaldo and Ronaldo. At that time they were called Three RS. Ronaldinho scored a free-kick from 30 yards out in Brazil's World Cup win in 2002 and England's 2-1 defeat in the quarter-finals, which is still in the eyes of football fans today. Ronaldinho said that,
" No matter who you are it's the simple things in life that lead you to believe that you can archive anything."

– Ronaldinho
Ronaldinho decided to leave Paris in 2003 and there was a tussle between Manchester United and Barcelona to take him, but Ronaldinho signed for FC Barcelona at the behest of Roberto. Ronaldinho never looked around again after Barcelona won the Champions League in 2005 after 14 years of hard work. As soon as he got the game, Zico would read about them and try to be like them all the time.
But as fans' expectations of Ronaldinho were high and Ronaldinho did not perform as well as expected, Brazil lost to France in the 2006 World Cup and was shattered.
Horrible Lifestyle Destroy Ronaldinho's Football Career:
Very few people know that Ronaldinho was a huge party lover. Partying day and night, having fun with friends and family, intoxication, and the bad company was his very favorite. This is why he was called Party Animal in the team. It is known that according to him, after playing football, he used to go to parties and have fun.
He also had a passion for expensive cars and had a lot of luxury cars. Nike, Pepsi, Coca-Cola, EA Sports made a lot of money from their ads, earning. 19 million in 2006, or about Rs 134 crore in Indian currency from branding alone. But this branding did not last long because once he was eating Pepsi while advertising Coca-Cola for which he was immediately dropped.
Ronaldinho flew from Brazil to Paraguay for extra tax evasion and tax evasion, but his passport was forged, and Ronaldo was arrested by Paraguayan authorities at the airport. After several months in prison, he was released on bail. But he did not stop playing football while in prison. He was the best player and top scorer in a prison tournament.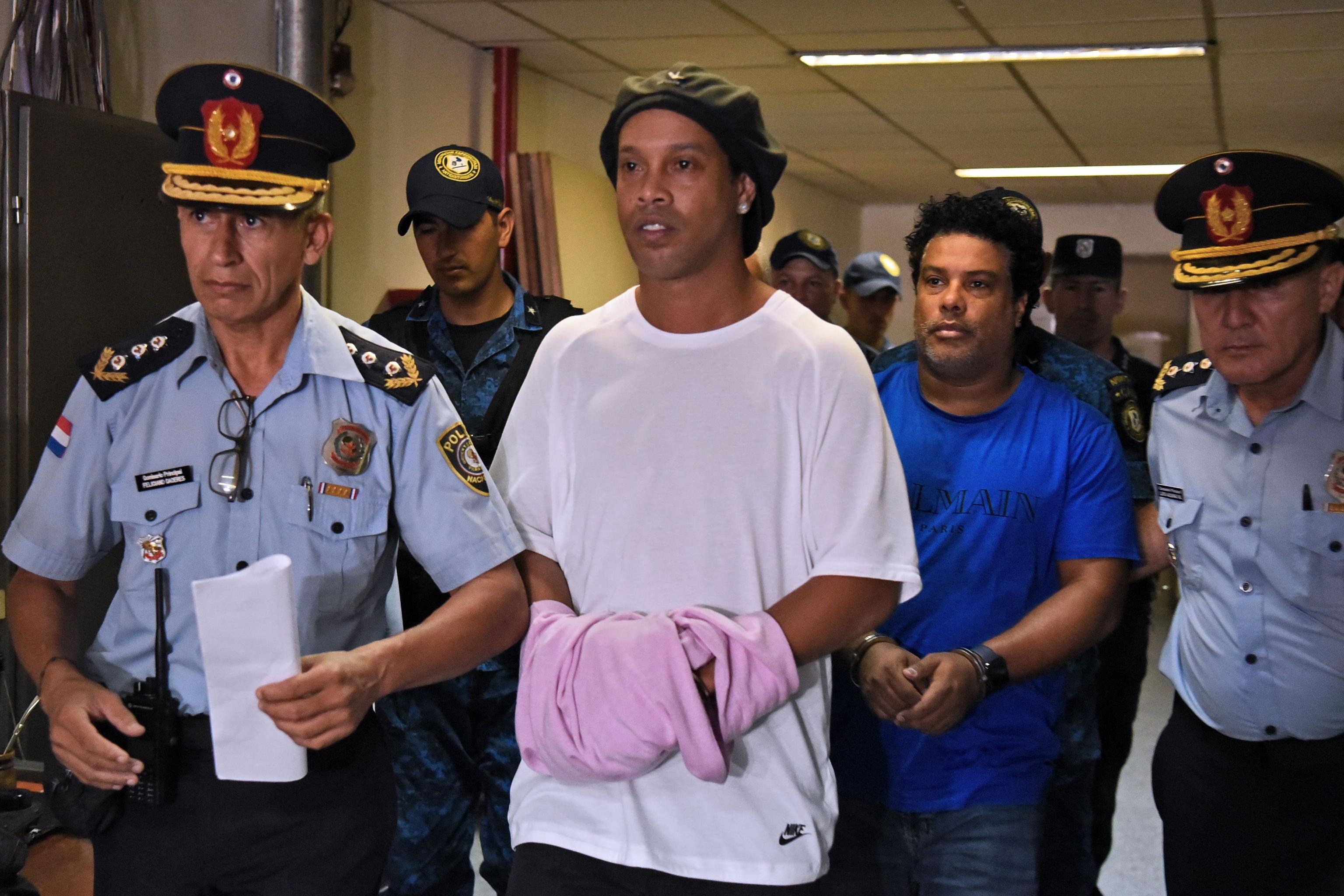 Today, Lionel Messi, whom we know for his charms, has helped him to reach this place. When Messi came to Barcelona, Ronaldinho was a very senior player. He always guided Messi. Goa came to India to play in the Premier Football League in 2016, but after playing just two matches, Kafu got a chance to become a brand ambassador in Brazil's Gremio. The Museum of Skills said goodbye to football on January 16, 2018.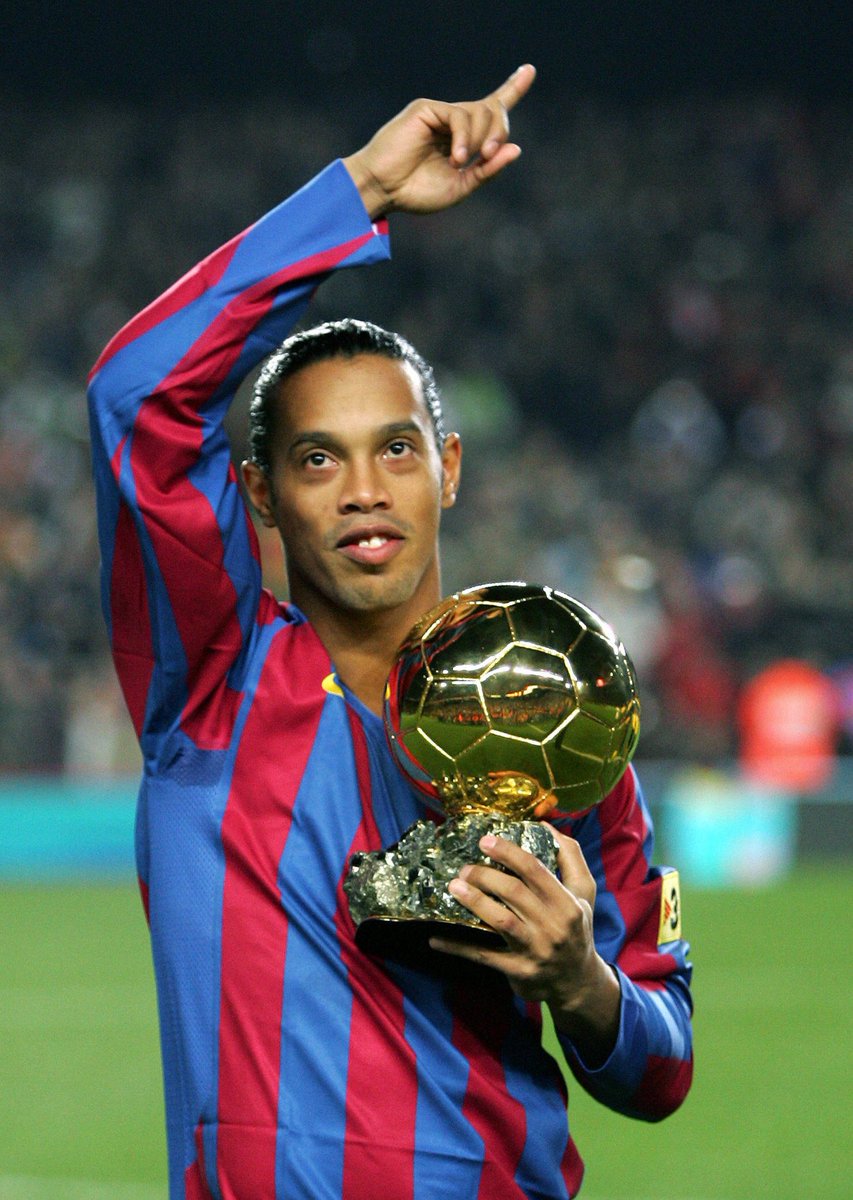 So Ronaldinho will always be in the minds of every football lovers in the world of football for his artistic work.
Read more,
ISL 2020-21 SC EAST BENGAL TEAM PREVIEW: STRENGTH & WEAKNESS