Almost all of us is aware of the divine and angelic beauty of Maldives. Here is the must do things in Maldives to make the tour precious and memorable.
The Maldives, with its turquoise waters, calm beaches, and magnificent accommodation options, has a lot to offer to keep a holiday pleasant and fascinating. In the Maldives, there are a plethora of activities to enjoy for an amazing experience. The Maldives, a small group of lovely islands in the Indian Ocean, are a dream holiday for any traveller who professes to be a water baby. Aside from that, its verdant surroundings offer some of the best Maldivian activities. In the Maldives, the cerulean waters provide chances for a variety of water sports such as surfing, snorkelling, cruise, scuba diving, and more.
Couples spas, fishing, beach dinners, and lengthy beach walks are among the most popular activities.
We've put up a list of activities to do in the Maldives that we think you'll enjoy. Put on your best beach clothing and bring some sunscreen because we're headed to the Maldives, a lovely region.
(1) Maldives have a vibrant nightlife.
In the Maldives, there are a number of pubs where you may have a thrilling evening. Some of the fun things to do at night in the Maldives are silent disco parties, White Night Parties at Kuredu, Underwater Parties at Subsix, and live bands and Jazz nights at Kurumba.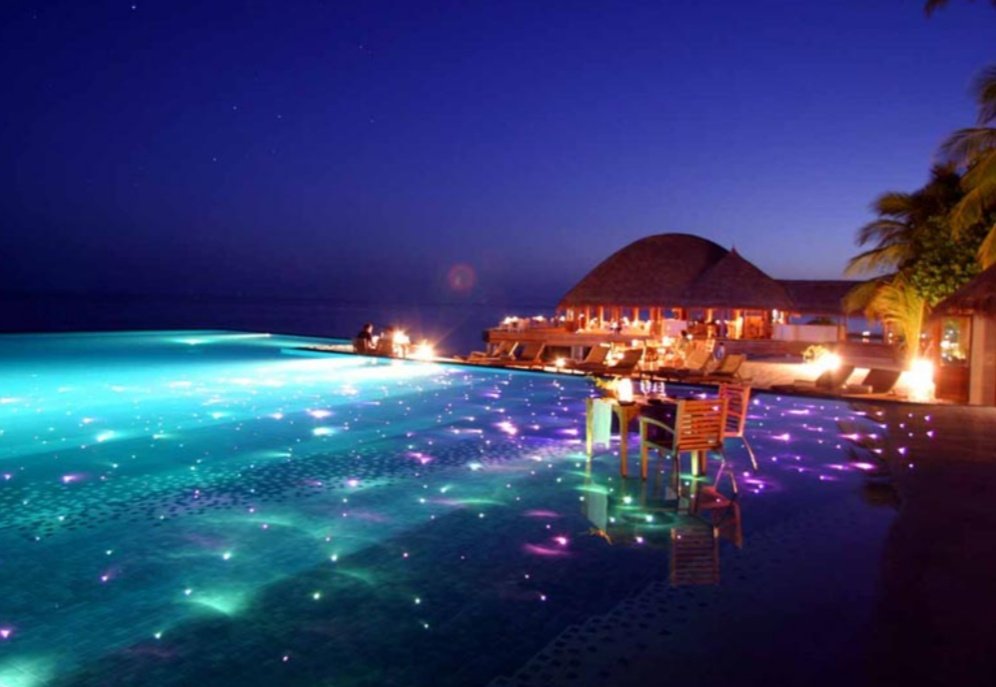 (2) Maldives Snorkeling
The country is without a doubt one of the top places in the world for incredible snorkelling. Baros Maldives, W Maldives, Dhevanafushi Maldives, and Soneva Fushi are some of the top resorts for snorkelling in the Maldives. The colourful coral life and aquatic environment are available for guests to enjoy.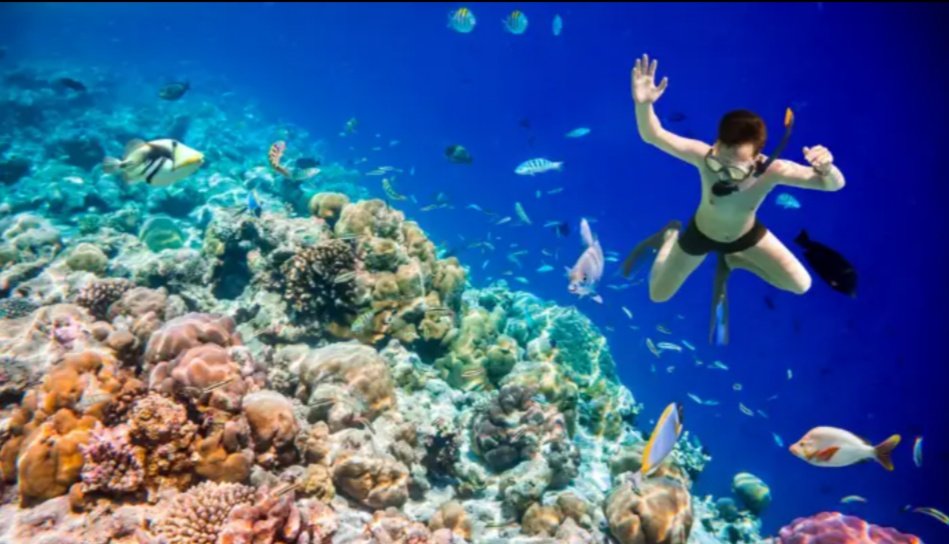 (3) Scuba Diving
Scuba diving in the Maldives is on most people's bucket lists if they are diving enthusiasts. Scuba diving is greatest between May and November, after the south-west monsoon season. For those seeking for a variety of fish, sharks, coral reefs, and more, diving near Ari Atoll is a dream come true. This is also one of the few spots in the planet where whale sharks can be seen.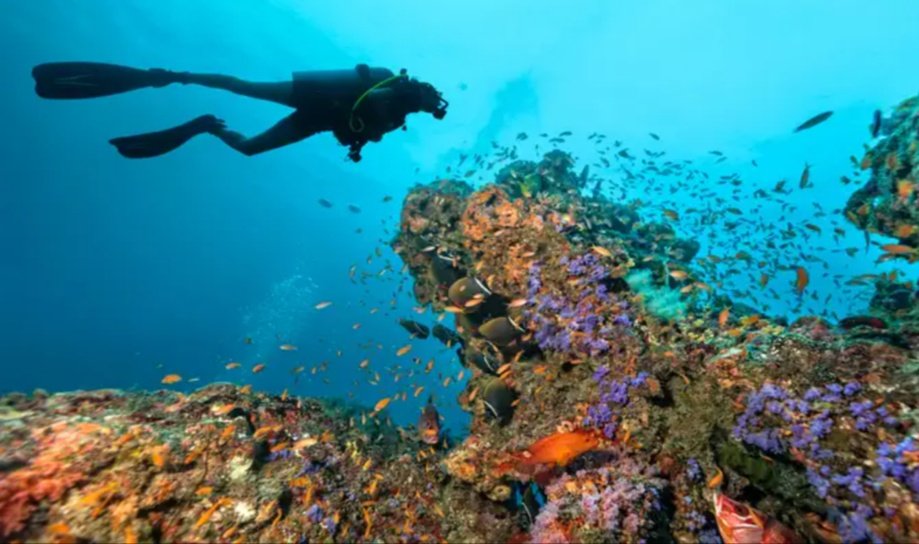 (4) Submarine Rides – Submarine tours, which allow you to see marine life through glass windows in the cabin, take you to a depth of almost 100 feet beneath the Indian Ocean. Enjoy a once-in-a-lifetime experience aboard one of the world's deepest and largest passenger submarines. These rides can take you down to 150 metres below sea level. That is a once-in-a-lifetime opportunity.
(5) Underwater Restaurant – Visit some of the Maldives' most incredible underwater restaurants, where you can indulge your taste buds to a dinner that is not only delicious but also an experience in and of itself. While dining in one of the world's most opulent restaurants, you can watch the fish swim around.
(6) Bodu Beru Show – This energetic kind of music, which is performed in numerous resorts, stimulates onlookers to clap and dance to the tune. Bodu Beru, an essential component of Maldivian culture, is performed every night in resorts to showcase the country's rich past. Understanding other cultures is a crucial element of travel, thus seeing the show is a necessity.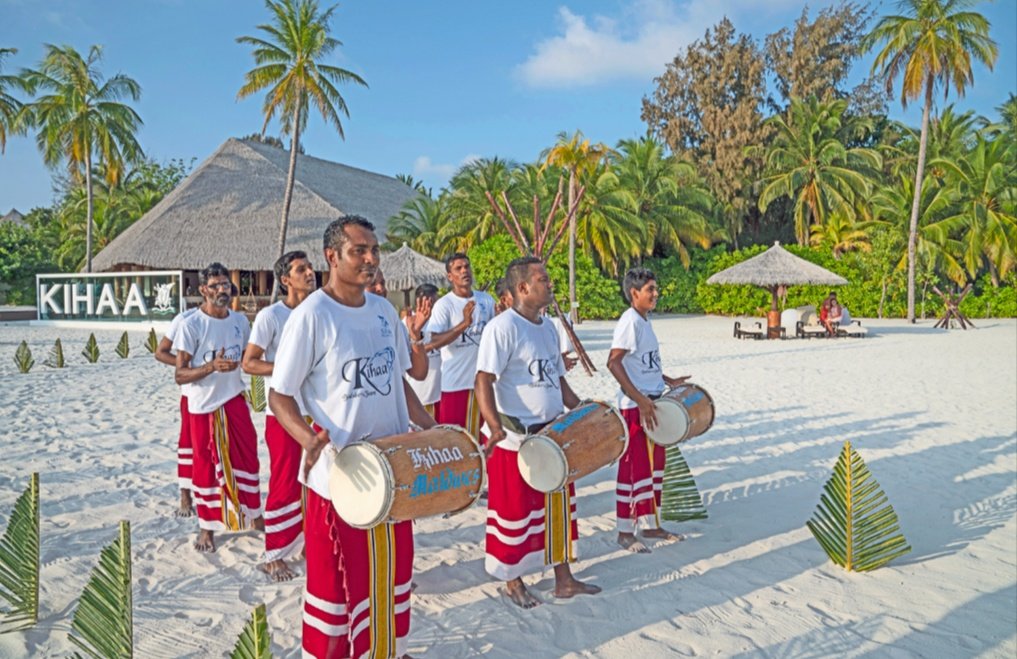 (7) Diving at Manta – This is one of the best spots for a dreamlike diving experience and is known as the 'Lankan Manta Point.' It gets its name from the Lankanfinolhu manta cleaning stations, which are located on the island (meaning: paradise). For those who want a little more adrenaline, a Manta Ray night diving adventure is also offered. The wealth of the area is vast, as evidenced by the presence of lobster, moray eels, shrimp, octopus, and other exquisite jewels of the Indian Ocean in the ocean's cuts and crevices.
Read more articles at – https://www.unveil.press/prostitution-and-the-life-of-prostitutes/