We all love to travel more or less, if there are some adventures to go around then the matter becomes more frozen. We are all familiar with the word trekking. But do we know what Trekking In Nature is?
Trekking In Nature is about walking, exploring, and enjoying the beautiful scenery.
Here we will discuss the benefits of trekking in nature if you have a planned trek in Sandakphu. How can you go, where you can stay, what is the budget. we explain everything.
Benefit Of Trekking:
Although it is difficult to travel on foot, trekking is as exciting as it is beneficial for one's own life. Here are 10 examples of benefits.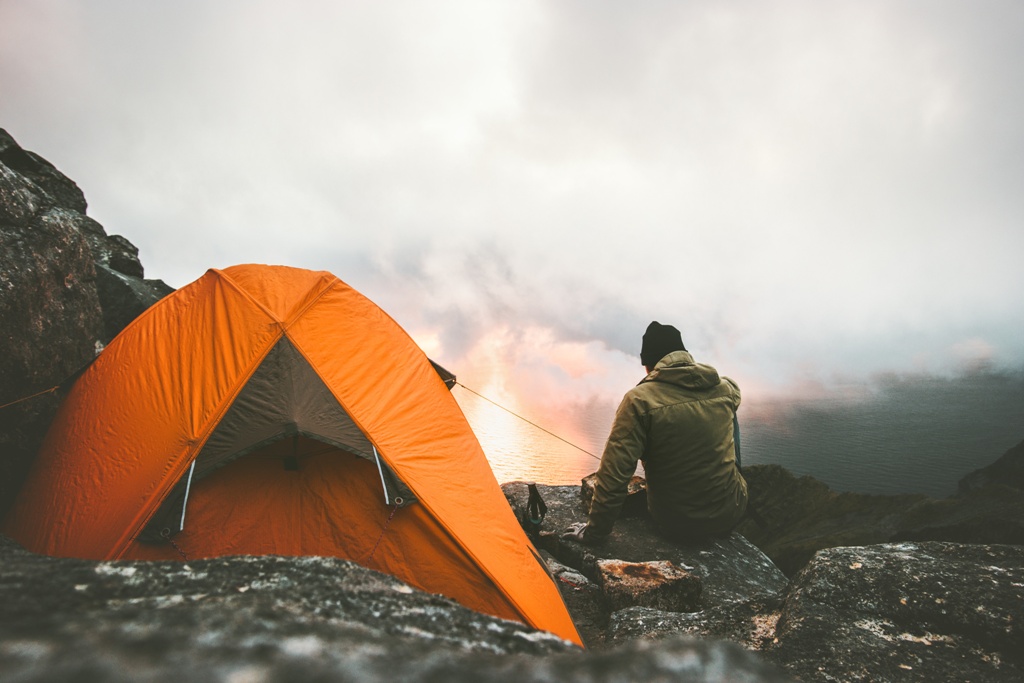 Experience In Rich Flora & Fauna: During the trek, you will see a wide variety of animals, birds, plants, and various unnamed mountain flowers, which is impossible without trekking.
Increase the strength of the heart: Trekking lowers cholesterol and blood pressure. As a result, the more fresh air you take in, the faster your heart will be
Weight Loss: Trekking requires a lot of up and down, burning fat, and shedding excess fat
Makes You a Happy Person: Exploring lots of fresh air, green trees, rivers, and the whole place while trekking reduces mental pressure and increases happy hormones.
Experience Local Culture & Local food: Many times trekking may require moving to a remote area where ordinary food is not available. Then they can learn about their culture by eating their local food from the local homestay.
Survival Training: Trekking teaches you how to get out of the comfort zone, how to walk, how to spend the day in a little bad and water that can be useful in your future.
Disconnect From Technology: If you live in a mountainous area, you should stay away from mobiles, computers, and various electronic gadgets, as the network is not available in the mountainous areas. The only way is to communicate with nature
Live Longer: As a result of trekking all the organs of your body move, the rate is stiff which gives you a long life.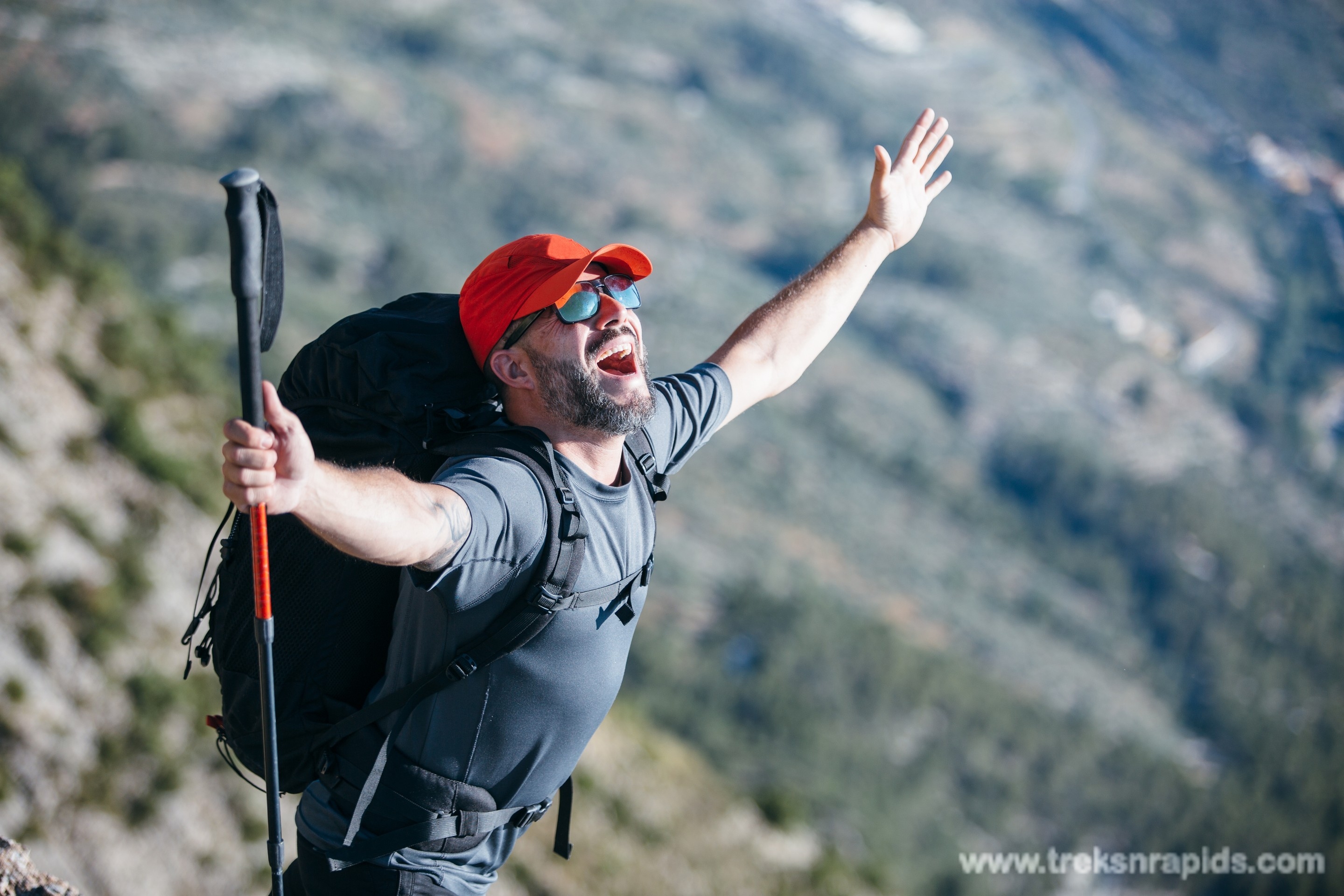 The Best Time To Go Sandakphu:
You can visit Sandakphu twice a year. One, if you love snow, you can go from December to February if you want to see more environments in freezing and snow-white sheets. But if you want to see more form and Kanchenjunga clearly on the green carpet of nature and take the beauty of the rhinoceros in your hand, Trekking In Nature march to April is a very good and ideal time.
How To Go Sandakphu and Where To Stay:
Here we will discuss from New Jalpaiguri to New Jalpaiguri. Let me say here that many rules of Sandakanfu trek have changed since the lockdown, and the number of trains is not much either. Notable trains are New Jalpaiguri Kobid Special, Agarpara Kobid Special, Guwahati Kobid Special. Or if you have the budget, you can book a flight and land at Bagdogra Airport.
In the morning you will arrive at Darjeeling junction from NJP. From there, take a shared taxi to Remvik or Manevanjan. Share cars are available up to 6-7 am in the morning. Share car rental 220-270 rupees.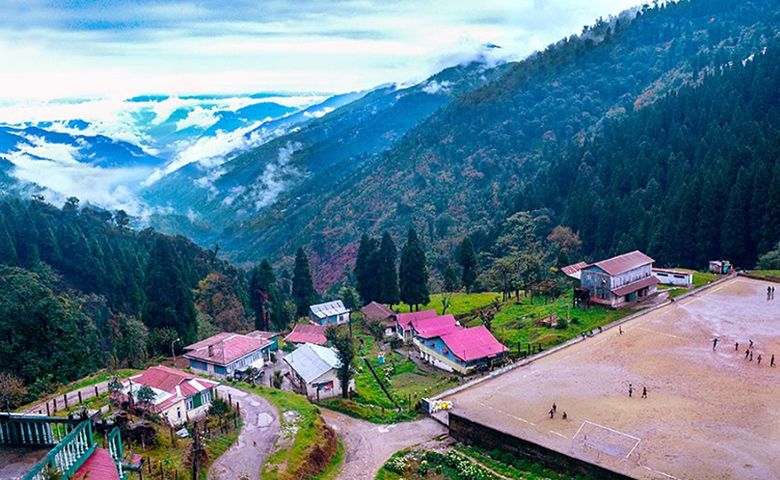 That depends entirely on the season. If you are in a group of 7-8 people, you can book a big car and come to Manevanjan. In that case, the rent will be 3000-3500. And if you don't get a shared car, you have to make a brake journey. For example, Sukhiya Pokhari then Manevanjan. Share car can take 5-6 hours.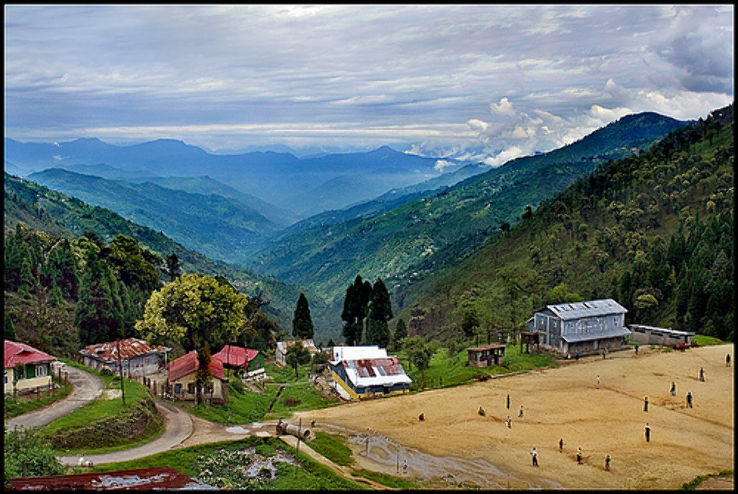 If you want to go to Sandakanfu by Land Rover, you can come to Manevanjan and have lunch with the rest and drive from Land Rover Association to Tumling or Tonglu.
The most important part of Trekking In Nature is rest, if you don't take rest, the whole Trekking In Nature will be unsuccessful. You will get a room at Manevanjan, there is no need to book in advance, you will get a sharing room between 150-200 rupees.
The car fare from Manevanjan to Sandakphu is 3500-5000 rupees. Depending on which car you are going in and how many people are going.
The next day, those who are at Manevanjan will book a guide. If you have a group of 3-5 people you can go for 800-900 rupees and if you have a group of 8-10 people you can go for 1100-1400 rupees, it all depends on how you are bargaining.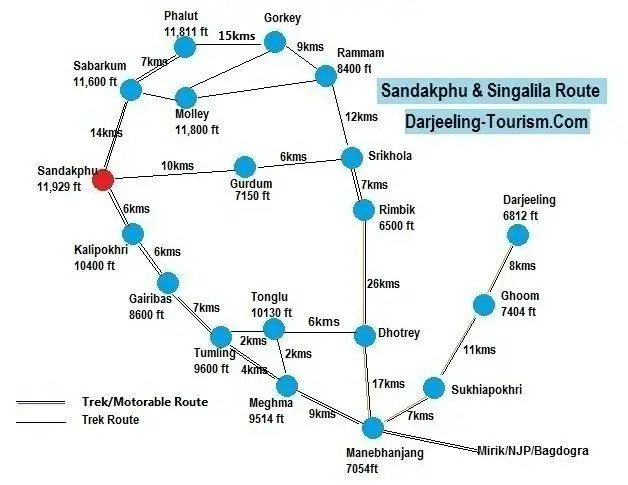 After Trekking In Nature for 2 km, you will come to Chitre, you will get a good view of Kanchenjunga here, then Meghma Fire will have lunch at noon. Lunch will be in 100 rupees, here you will find egg curry, Maggi, tukpa, khichuri, rice.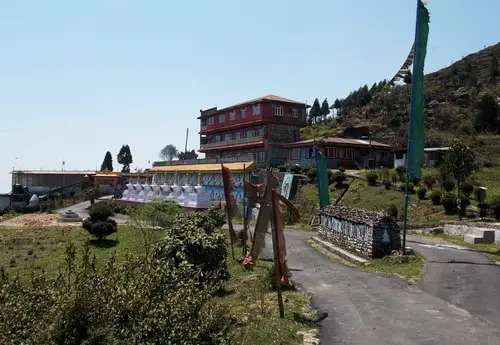 Then take a rest and head out to Trekking In Nature for Tumling or Tonglu destination. Let me tell you one thing here, Tonglu in India, West Bengal is A and Tumling is Nepal border. Although there is a difference of 2 km, there are two different places.
In Tonglu you have to book in advance or you can't find a house, there is only one trekker's market. If you can't find a house in Tonglu, then move to Tumling, where you can get a room for 150-200 rupees as a dormitory room. Eating and drinking here will cost 200 rupees including dinner and breakfast. Day 2 ends here.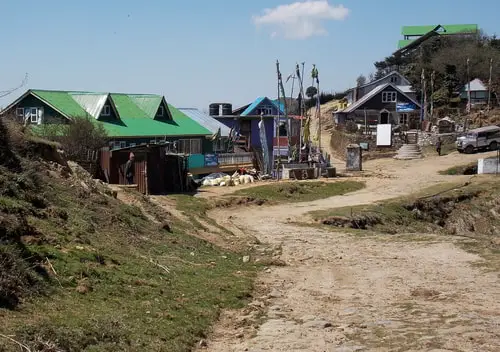 The next day your destination will be Tumling Kalipokhari, but before you go there you have to get a permit which has to be made in front of the Singalila National Park Gate. The cost of the permit is 100 rupees per head, the camera charge is around 100-500 rupees. Make a permit and come to Gairibas, come there and have lunch.
After lunch, take a kayakata along the jungle road of Singalila National Park and come to Kalapokhari. The distance from Tumling to Kalapokhari is 14 km. You can come here and book Ram or you can come by booking in advance. It is better to say here that you will not find any meat here, it is completely veg.
Those who have already boarded a Land Rover can apply for a permit from Tumling and go straight to Sandakanfu via Kalapokhari.
The room will come to Sandakanfu by booking in advance, you will get a lot of homestays. West Bengal Tourism has a trekkers market, you can stay there if you want.
The distance from Kalapokhari to Sandakpur is 7 km. But this 7 km Trekking In Nature is very inaccessible. You won't find anything useful here, it's completely empty.
Kanchenjunga Explore:
If you have a Sandakphu last plan, stay in Sandakphu for a while, and if you have to go further, then move on. If you can increase your schedule, if you can increase your budget a little, then you will get the opportunity of Kanchenjunga Lifetime Explorer.

So if you Trekking In Nature from Sandakphu then head out for phallut as early as possible the next day. Distance 21 km And if you Trekking In Nature from Ale then its distance is 14 km phallut.
You will not find anything in 15 km out of these 21 km, only vacant land, pine trees. Then you will reach Sabargram, you can find a shop there.

There is no homestay in phallut, you have to book in advance if you want to come.
The next day, get up at 3: 30-4 in the morning and Trekking In Nature to Phallut Sunrise Point, from where you can see the entire Sleeping Buddha Range, including Kanchenjunga, right in front of you.

On the way down, take the Gurkha road, Gurkha is basically the borderline between Bengal and Sikkim. Trekking In Nature distance is 15 km which will be covered in 2.5-3 hours because it takes time to get up on trekking, it takes half time to get down.

If you want, you can stay there or come to NJP, but after 11-12, you will not get a shared car, in that case, you can trek 1-2 km and come to NJP by car.
Conclusion:
You must follow the guidelines during the trek, and you must take the necessary trekking materials with you. Do not make the luggage bag too heavy as it will make it difficult for you to walk. Now let's come to the budget, it has been done as an estimate.
Plan A) Sandakphu by car, Plan B) Sandakphu Trek and Plan C) Sandakphu and Phallut Trek.
Plan A) Sandakphu by car: Car rent = 1100, room rent 500 rupees for two days, (if you move to Tum ling from Manevanjan) food 250 * 4 = 1000 rupees, total = 2600 (approximately) if your group of 10 people
Plan B) Sandakphu Trek and Plan: Car = 600 rupees, Permit = 100, Guide = (1000 * 8) = 6000, If group of 10 people, room = 1000 rupees, food = 1000. Total = 3100 (estimated)
Plan C) Sandakphu and Phallut Trek: Sandakafu phallut extras are being added, guide = 100 * 2 days = 200 rupees, room = 600, food = 600. Total = 3100 + 1400 = 4500 rupees (estimated)
Read More,