We love to travel everywhere, but sometimes we all have a dream place in our lives, which we wish we could visit at least once in the future. But if it is a pilgrimage? If so, what is evil? There are many places in India where you just hear the name but don't go. Yes, many people still have pilgrimage places in their dreams, of which Kedarnath is one. Here we will discuss Kedarnath, the history of Kedarnath, ancient theory (why Kedarnath is popular), how to go, where to stay, how much it is all discussed here.
History of Kedarnath:
There are many ancient theories about Kedarnath, it is believed that this temple was built by a king of the Pandava dynasty. The Shiva linga present here is very ancient, it is said that Adi Shankaracharya rescued this temple in the eighteenth century.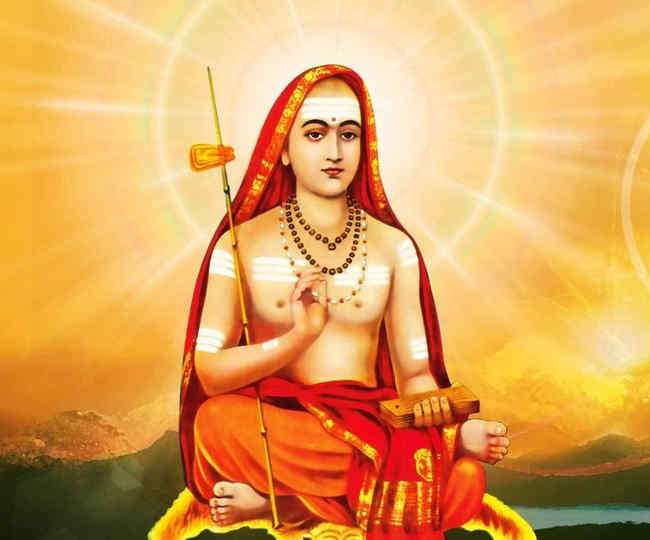 In June 2013, Kedarnath was most affected by flash floods in the states of Uttarakhand and Himachal Pradesh. But the main part of the temple and the dome were preserved but the entrance of the temple and the surrounding area were completely destroyed.
The Kedarnath Temple is located at an altitude of 11,855 feet above sea level.
Let us now know how the Kedarnath temple was under the ice for 400 years.
According to scientists, nothing has happened to this temple from the bottom of the ice in 400 years. According to scientists, a small glacier appeared 400 years ago where a large part of the Himalayas went under ice. At first, it was thought that the temple was inside the glacier, but research shows that the glacier or the temple was in the ice. But there was no damage to this temple even though the big things were taken away when the glacier was left behind.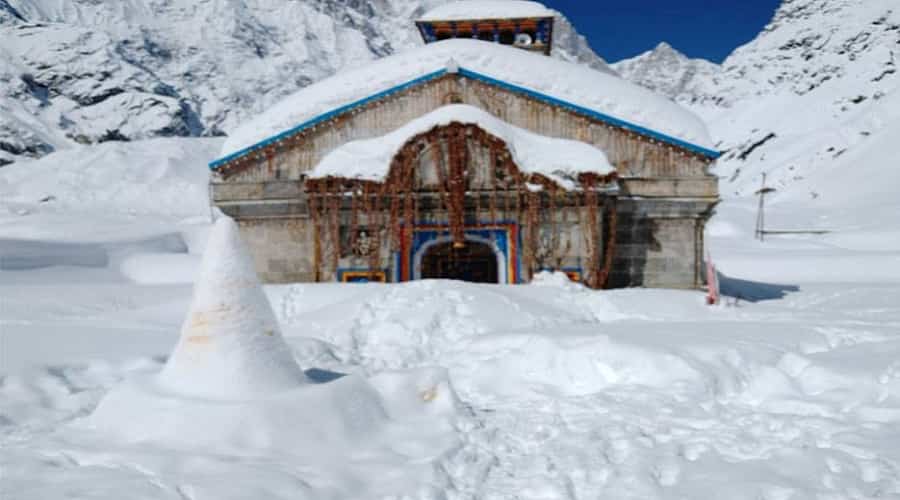 Scientist Mr. RK Doval said the temple was built very strongly. The Kedarnath temple is 75 feet (22.86 m) high, 16 feet (4.88 m) long, and 60 feet (18.29 m) wide. Its walls are 12 feet (3.66 meters) thick and made of very strong stone. It is also amazing how a temple was built by pulling such a heavy stone so high!
Ideal Time To Visit Kedarnath:
The Kedarnath temple is open for six months and closed for six months due to heavy snowfall. The temple is open from April to November. So September-October is the ideal time to visit Kedar Nath.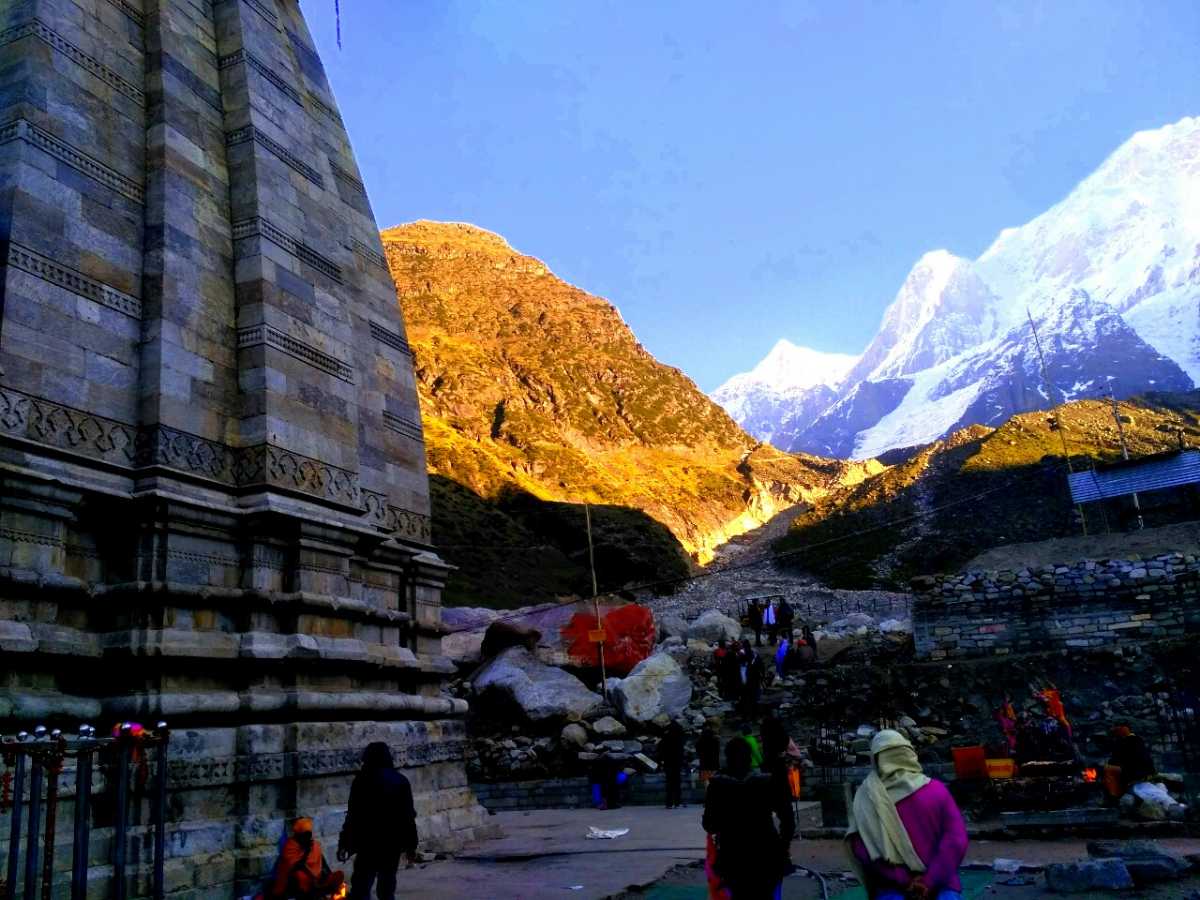 How To Go and Where You Can Stay:
If you go from Kolkata in West Bengal, you have to catch a train from Kolkata. You can reach Haridwar by Dun Express, Upasana Express, and Kumbh Express. The Dun Express leaves at 8:20 a.m. and arrives at Haridwar approximately 32 hours later. The Upasana and Kumbh Express take 28 hours but leave as an alternative day.
You can also go from Delhi. You will get a lot of buses from Delhi's Kashmir Gate to Haridwar. Non-AC bus fare is 250-300 rupees and will take 6-7 hours.
From Haridwar, there is only one bus from G.M.O.U (Ltd) to Kedarnath. The bus left at 4:30 in the morning. So the first thing you will do when you reach Haridwar is to buy a bus ticket in advance. The ticket has to be bought at Sonprayag. The rent is approximately 450-500. Because tickets are limited & quick-serve basis. It takes 14 hours to go from Haridwar to Kedarnath. The bus will stop at 3 places, Rudraprayag, Devprayag, and Guptakashi.
If you can't get to Kedarnath from Haridwar alone, then you have to come to Rudraprayag from Haridwar. Rudraprayag can be called the middle point of Kedarnath and Haridwar. You will get a lot of buses for Rudraprayag, the fare will be 250 rupees and it will take 6-7 hours. Here you will get a good room for 1500 rupees, here you will definitely see Prayag.
From there you have to take a shared car to Guptakashi on a journey of 2.30-3 hours and from Guptakashi you have to take a shared car to get to Shonprayag.
You will have a medical check-up at Shonprayag. Your blood pressure and heart condition will be checked and a biometric card will be made. There is no need to rush to get off the bus, just have a cup of healthy tea and coffee and go for a check-up with a little rest.
You can leave your luggage at Uttarakhand Tourism next to the Shonprayag bus stop for very little money. You will need an Aadhaar card to make the biometric card. From there you can go to Kedarnath by booking a horse, the cost will be 2500-3000 rupees. You can also go trekking on foot.
With a permit and fitness certificate, go to the Gauri Kund river by renting a jeep past the military camp. Go there and find a hotel or hospice and spend the night there.
When you go to Gauri Kund, you must buy a stick, it will be useful for your trek or mountain climbing.
In the afternoon you must see Gauri Mata temple and Ushna Kund. (Although much damaged by natural disasters in 2013, it is now well maintained)

Start walking at 6 in the morning. Because the gate for the temple opens at 6 o'clock, the military first checks to see if everything is OK!
Then the journey towards the temple will start along the Mandakini river.
After going some distance Hanuman Chati will fall, there you can take a rest. However, the last 5 km is a test of patience.
While walking you will see many shops or stalls.
Don't eat too much, it can be difficult to climb so many mountains.
Be sure to keep lozenges, dry dates with you. If you have shortness of breath, you can smell camphor. In 6-7 hours, you will reach your dream place.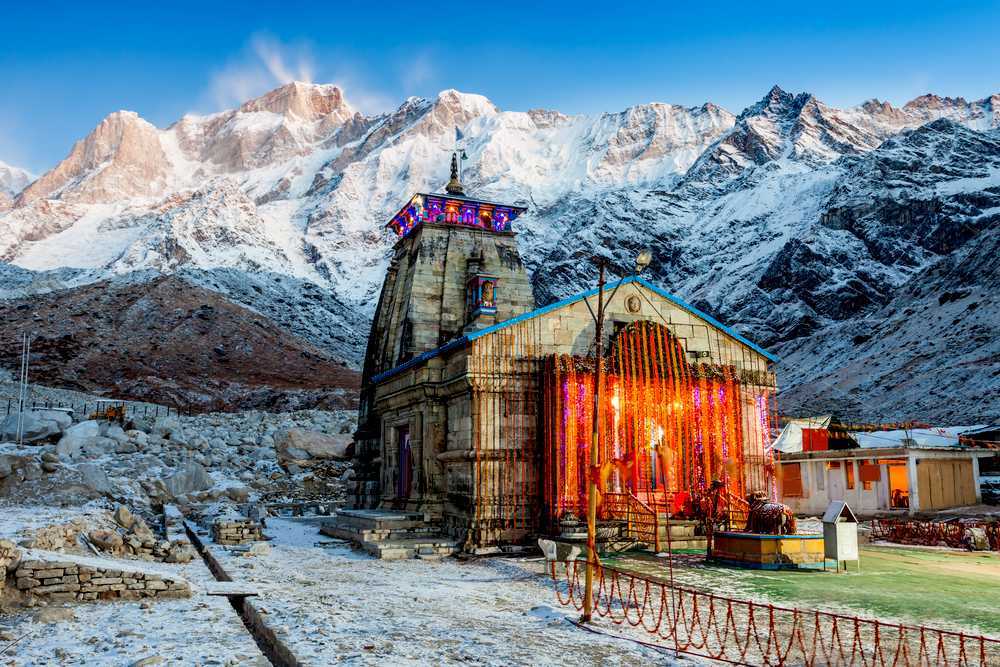 When you come to Kedarnath, you can stay in a government hospice whose rent is above Rs. 1000 And in the evening you can see the wonderful evening Arti of Shiva in Kedarnath.
Try to return to Gauri Kund before the next afternoon or you will not get a car.
Why Kedarnath is considered awake:
It is said that there was a man in ancient times who was a great devotee of Mahadev, but he was so poor that he had no money to come to Kedarnath by ox-cart or horse-drawn carriage. So he decided to walk, he walked for more than two months and came in front of Kedarnath but he saw the temple priest closing the door of the temple and leaving.
He asked when the temple would reopen but the priest said 6 months later. Because then it would be closed for the snow to fall, so he told the man to go to the fire and come back after 6 months.
But he said he didn't have the auto money that would come again after 6 months, so he asked to open the temple door for once. But the priest does not agree and leaves.
But the man decided that no matter how hard he tried, he would sit in front of the temple and spend six months.
As usual, as soon as night fell, started getting cold, and he started naming Shiva. Suddenly he saw a saint come and sit beside him and feed him, he too was very hungry and very tired. He ate and lay down, and when he opened his eyes he saw that all the snow had gone out of the temple, and he saw the priest.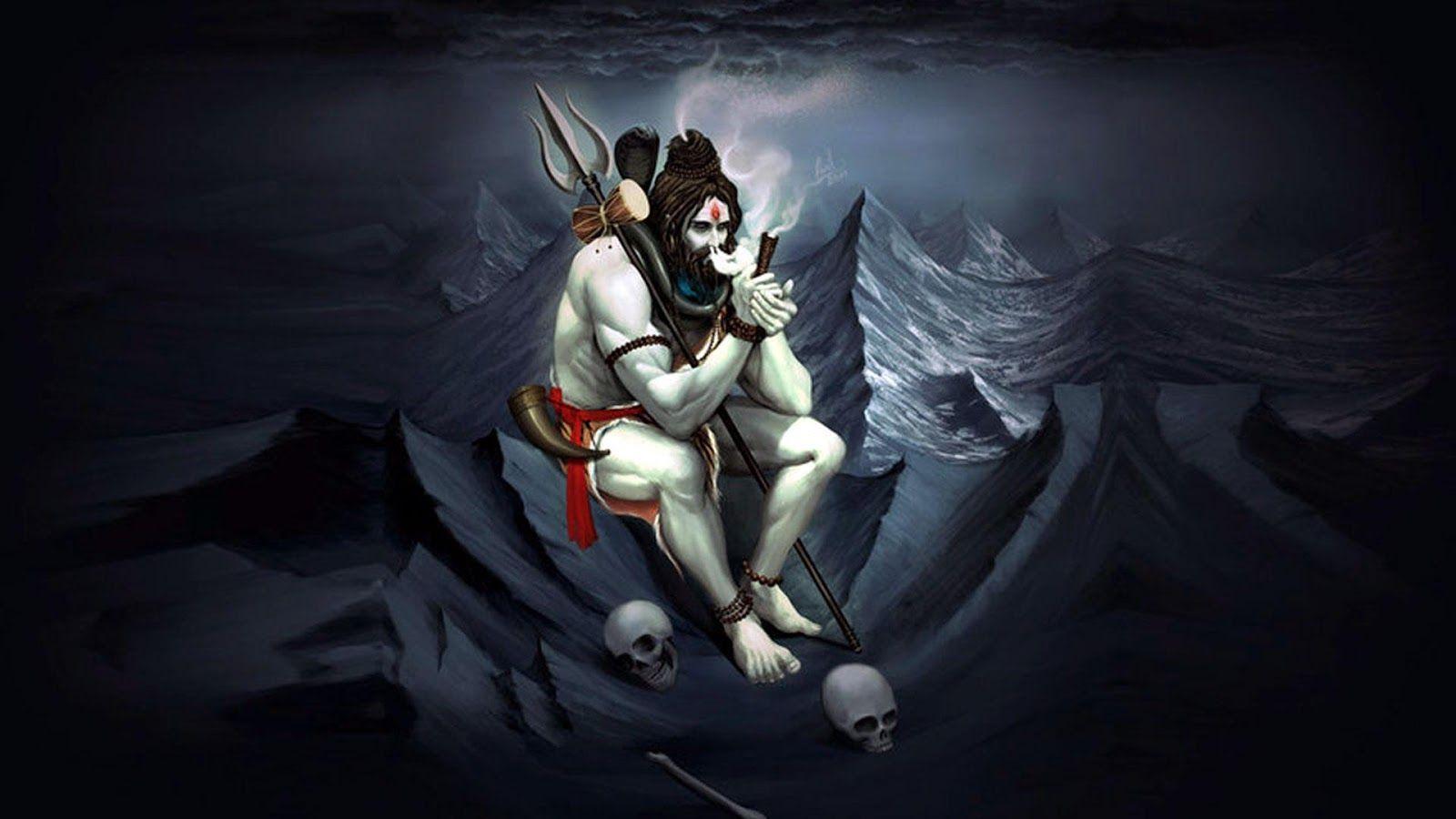 He immediately got up and went to the priest and asked if the temple would open.
The priest said yes because 6 months have passed and the cold has subsided, the man is surprised, he said that you said yesterday, then what is 6 months in one day?
At first, the priest did not recognize him but later recognized him and wanted to know what happened that night, and he told him the whole story. In other words, Mahadev himself visited him and made the devotee sleep for 6 months and 1 night.
The news spread very quickly, and since then Kedarnath is still called the temple of the awake Shiva.
Conclusion:
It is said that if you go to Kedarnath with devotion and reverence, Mahadev will never return you empty-handed. Let's talk about the budget this time, we are starting the budget from Haridwar:
Room rent at Haridwar – 500 rupees (Approx)
Shonprayag bus fare – 500 rupees (Approx)
Overnight meal – 500 rupees (Approx)
Food and car rental of Samprayag up to Gauri Kund: 500 (Approx)
Gauri Kund Hotel & Dining – 1000 (Approx)
Dharamshala and Khawa of Kedarnath-1500 (Approx)
Totally based on estimates, it may take more than that. However, almost all people want to visit Kedarnath at least once
Read More: