Hungama 2, Hey guy's what's up! Hope you all good. So here I am again with a movie review article. And this is a new Bollywood movie on 2021, and the trending one.
So guys as we all know that in this lockdown situation most of the people are getting bored for being home all of the time.
And a good film can make our mind better always.
Now a days very low percentage of films in India are made by strong storyline, specificallyin bollywood. A movie is praised on it's story always.
Since the beginning of 2021, the Bollywood industry has been giving away various web seriesand film.
Love, thriller, horror, comedy stories are now a good address on the OTT platform's fast-paced web series. The market for the Indian film industry has been deteriorating since 2020 very soon.
For this now many Bollywood stars comes on OTT.
And once again, the Disney Hotstar platform has come up with a new film named as Hungama. The first part of that movie made fans crazy for the content of comedy and now this is the second edition.
Same director, same actors but is it the same content?
So let's read the review of Hungama 2 streaming on Hotstar.
Hungama 2 basic details:-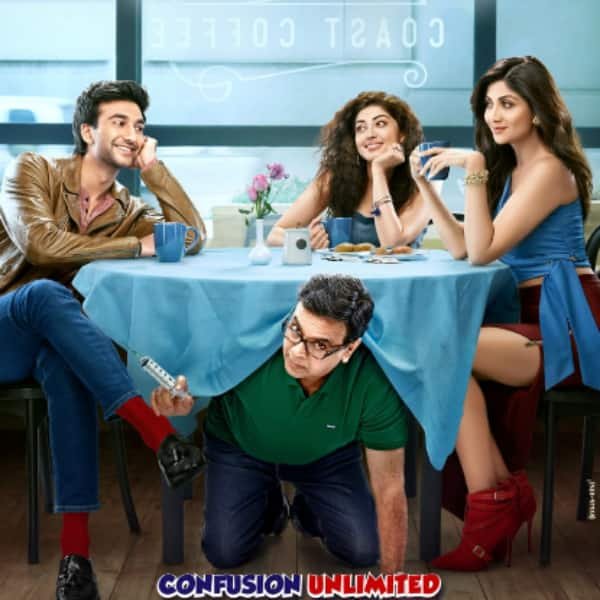 Hungama 2 is a new released bollywood romantic comedy film. Which is directed by Priyadarshan and jointly produced by Ratan Jain, Ganesh Jain, Chetan Jain and Armaan Ventures in 2021.
The film stars Paresh Rawal, Shilpa Shetty and Meezaan Jafri and Pranitha Subhash.
In the film, Hungama 2 comebacks of Priyadarshan and Shilpa Shetty into Bollywood after eight years and fourteen years have respectively done.
Main Cast Hungama 2:-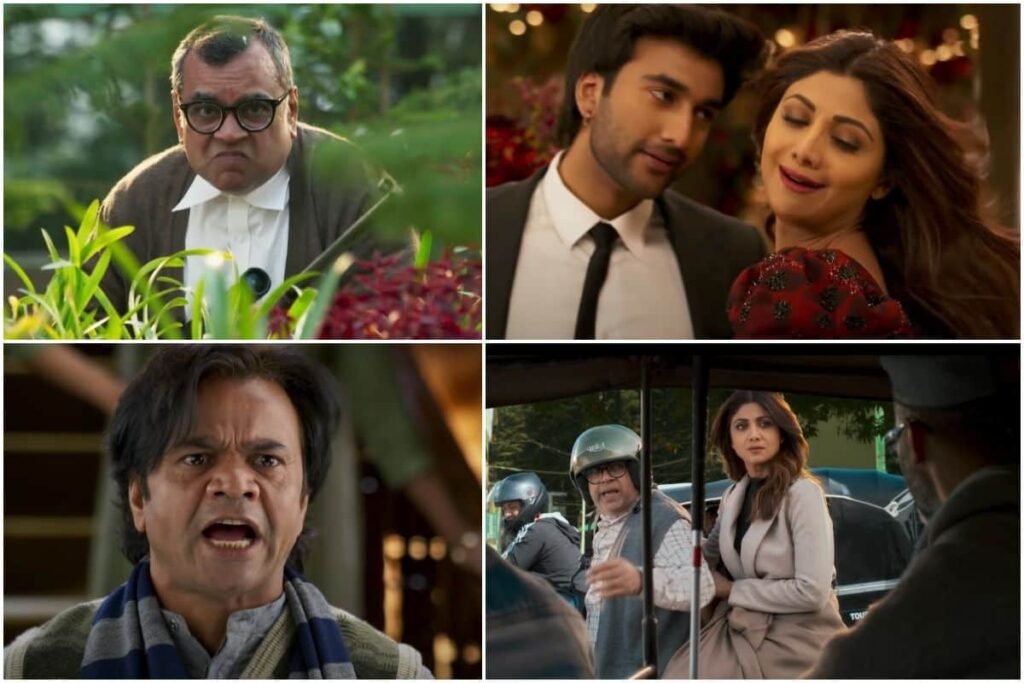 • Shilpa Shetty as the Anjali Tiwari (Anju)
• Paresh Rawal as the Radhe Shyam Tiwari
• Meezaan Jafri as the Aakash Kapoor (Aakku)
• Pranitha Subhash as the Vani Kapoor
• Rajpal Yadav as Popat Jamal or Raja Dhatingarh Dhingra
• Ashutosh Rana as the Colonel Govind Kapoor.
• Johnny Lever as Tutor Gagan Chandra.
Story of Hungama 2:-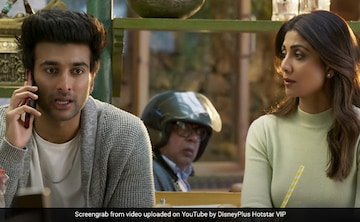 The story begins with Colonel Govind Kapoor's family. Where also live his son Aakash and Aman, his brother.
He also has four grandchildren.
The twist in the story happens when Vaani, Aakash's college girlfriend came to their home with a child named as Gehna and claima that Aakash is her father.
Aakash tells that she is not his child. He wish the help from Anjali Tiwari, his colleague to help him and to hide things about the child to not let anyone know about it. But Anjali's husband Radhe Shyam Tiwari is very suspicious minded person.
He doubts that she has an affair with some other man and after he finds Aakash's red socks in the camera which he secretly kept in his house. Tiwari starts trying to find someone with the same red socks and he finds Aakku. Now He thinks that his wife has an affair with Akash and Gehna is their child. Thus, the confusion starts.
Do watch or not?:-
Look, in very simple language if you have much time to waste and don't find any way to do it then you can watch this film. You can't find 0% story or content or comedy in this, not even by the microscope.
The same old jokes, same names, same actors, same director nothing is new in this film.
And my recommendation would not to watch this film.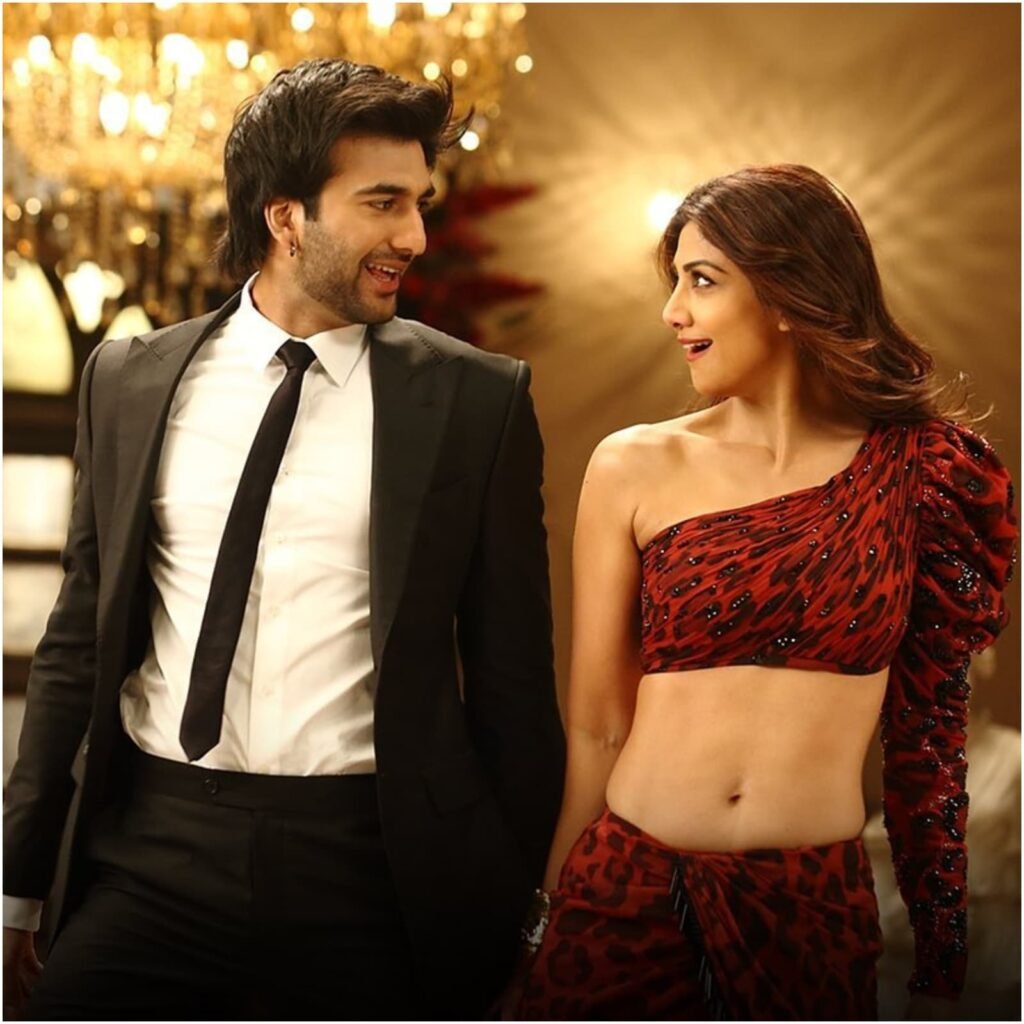 Positive and Negative parts:-
There are no positive part in this film. But some most showed negative parts are the following—
• Content- There is 0% content and story in this film. No logic, no comedy, no tragedy.
• Acting- The popular actors like Paresh Rawal, Rajpal Yadav, Johnny lever show a very low quality acting. These things are really unexpected from them.
• Direction- The direction of the film is specially the most worst thing. After directing movies like De Dana Dan, Hungama, Halchal he is now really going to down.
• Dance & Song- Shilpa Shetty did only dance in this film not acting. The remake songs are really so horrible to listen.
Ratings:-
Well I would like to give 1 star out of 5. It's very difficult to give stars to this film but still for some good dance moves of Shilpa shetty, I give 1 star.
IMDB rates is 3.1 out of 10 qnd TIMES OF INDIA rates 2.9 out of 10.
So today's article ends here. Thank you.