At Present time the K.G.F movie has created another level of among the common people. K.G.F 1 and K.G.F 2 has created a huge fandom, now everyone is waiting for the release of K.G.F 3.
I'm 100% sure that you will not find a single person who has not seen this movie and has not fallen in love with the movie.
South famous actor Yash has played the role of Rocky in the movie, i.e. K.G.F which has caught the attention of every human being.
The rest of the co-actors and actresses have also gained a lot of fame from the public.
In 2016, K.G.F released Chapter 1, which brought the hidden Kannada industry to the people.
People were so pleased to see K.G.F Chapter 1 that everyone was waiting for the release of K.G.F Chapter 2.
Finally, after a long wait, K.G.F Chapter 2 was released on April 14 i.e., last month in over 10,000 cinemas around the world.
After that, though, everyone liked the story and, of course, everyone is waiting for a few more sequels to come.
Both the K.G.F Chapter 1 and KGF Chapter 2 has done quite a good deal of business at the box office.
The movie has grossed over Rs 1,200 crore at the box office. As a result, it has a list of all the highest grossing movies in India.
It is learned that K.G.F Chapter 2 has taken the third place, leaving all the other movies behind.
We all already know that K.G.F Chapter 2 is over. Everybody has a question in their mind, but what happened to Rocky's empire?
Will he never come back to us? Or is everyone's favorite Rocky going to come up with a new dazzling story again?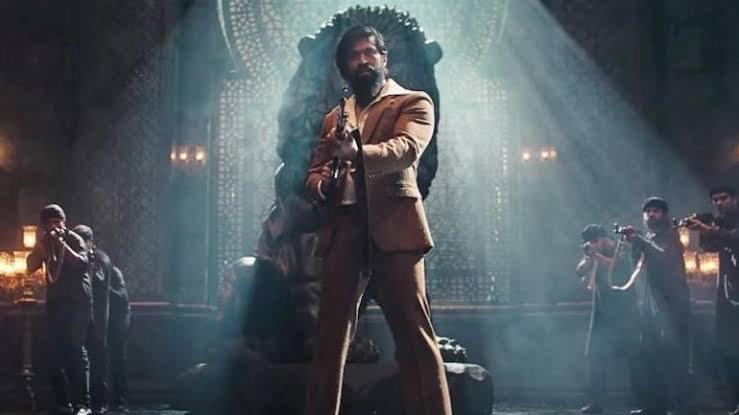 Talking about this, the film's producer Vijay Kiragandur said that they have already started working on K.G.F 3.
Work on this movie will start from next year, i.e. from the beginning of 2023.
It is learned that Prabhas and Jr. NTRK can be seen in the lead roles along with Yash.
News is coming that Bollywood superstar Hrithik Roshan may be in this movie.
Some such news has been found in the Indian media.
Producers and producers are planning to bring Hrithik Roshan in this film mainly to surprise the viewers.
We all know that Prashanth Neel has directed two movies of K.G.F. The third movie will definitely come under his direction.
He is currently working on another movie, Salar. Prabhas will be seen playing the lead role here.
There are rumors that K.G.F 3 may have direct contact with the movie 'Salar'.
According to the information a rumored has been made where people demand that Prabhas who is acting in the lead role of Salar movie is actually Farmaan who has been seen in the movie K.G.F 2.
In that part, it has been shown that Farmaan was killed by Adheera, no such dead body or any proof related to his death has been shown.
So the maximum number of people think Prabhas will come in K.G.F 3 and will play the role of Farmaan.
Other hand, some people demand that Rocky is not death yet, and it has been shown that Rocky is drowning in the ocean along with the gold, which is lost till date.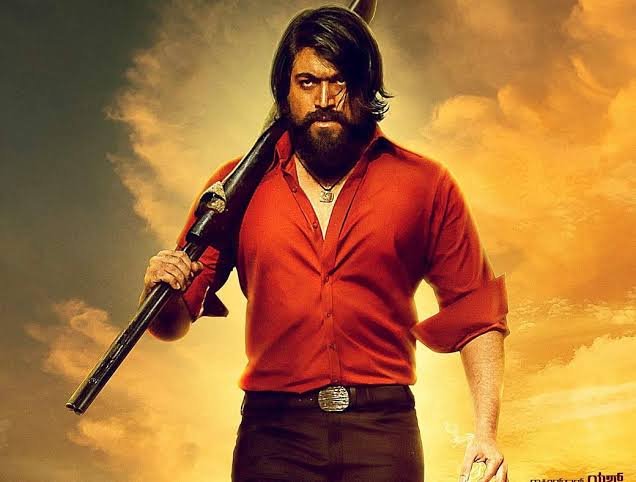 And even at the end of the chapter 2, it has been shown that the peon of the television news channel finds the final draft of K.G.F 3. The people expect that part 3 is going to appear soon.
Other hand chapter 2 has revolved that Srinidhi Shetty, who has played the role of Reena has died, but some people think that a new twist is going to appear in the part 3.
Nothing can be said right now. We have to wait and see who will play which characters in K.G.F 3.
Will Srinidhi Shetty be seen playing the lead role with Yash or role was up to K.G.F Chapter 2.
Read More : World No Tobacco Day : What is the reason behind of celebrating this day on an International level every year? Read on to know