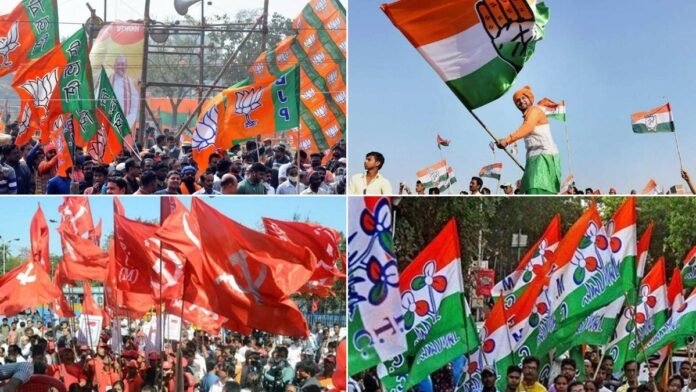 WHICH POLITICAL PARTY IS MORE STRONGER IN UPCOMING BENGAL? We can't just guess, results will show the exact winner. Let us have a look on the the present scenario.
Well guys, we all know that in this current situation Bengali Politics is trending at number one in India. Bengal Election is the most important for all 3 parties. 2021 is a high voltage rival.
Bengal Election of Bidhan Sava 2021 will start from 27th March and all three parties TMC, BJP, CPIM & CONGRESS are looking to give their best.
We all know the chief minister of West Bengal Mamata Banerjee is on the power from 2011. She is the only lady CM of India in nowadays. She is also the CM candidate for Trinomool Congress party. The most strongest opposition party is none other than BJP means Bharatiya Janta Party.
FORMER TMC LEADERS ARE IN BJP
We all can see that in the team BJP, some of TMC'S famous and old leader had gone to BJP. Shilbhadra, Shovon, Baisakhi, Suvendu Adhikary, Rajib Banerjee and many more. According to the Netigen BJP is more stronger than before. They have so called leaders who came from TMC and also they have the central power.
BJP also has their own leaders like Dilip Ghosh, Babul Supriyo, Lockett Chatterjee, Mukul, etc.
BJP did not announce their candidate fir CM position yet. They are promoting their party only using the images of Prime Minister of our country Narendra Modi and our Home minister Amit Shah.
But according to the news on 7th March at the big ground of Brigade which also known as Kolkata Moydan, they will announce the name of their candidate who will fight against the current chief minister Mamata Banerjee.
TMC ALSO GET NEW STONG MEMBERS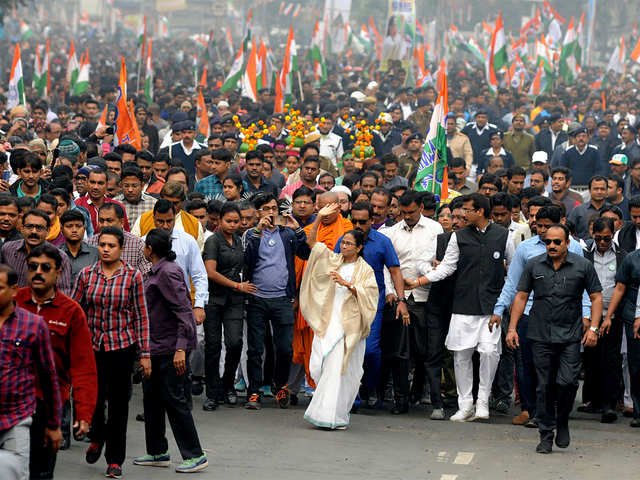 As BJP has taken leaders from TMC, day by day.. TMC also take new young faces from Bengal as their members. Most of the members are from kolkata film industry. Some actors, directors are coming to TMC party and they told that they are the "soldier of DIDI". They want to work for people of Bengal.
Some famous faces and new members of TMC are actor Kanchon Mallik, Sayani Gjosh, Debalina, Kaushani Chakraborty. Director Raj Chakraborty. Famous folk singer Aditi Munsi.
The captain of Bengal Cricket team, former player of India, IPL player Manoj Tiwari is also the new member of TMC.
They also has their old leaders like Madan Mitra, Firhad Hakim, Brattyo Bosu, Partha Chatterjee etc.
MEANWHILE CPIM & CONGESS ROARED FROM BRIGED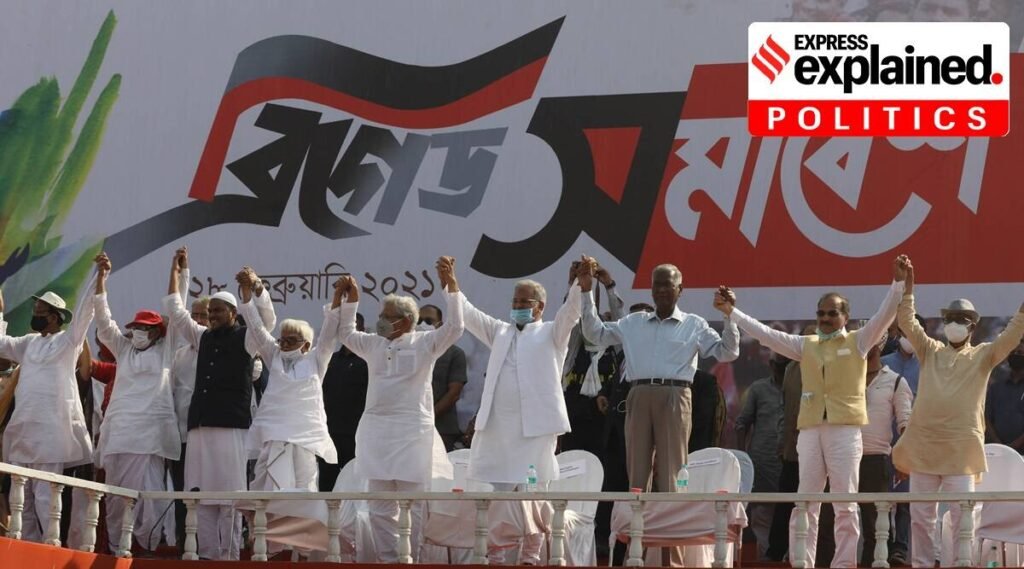 From 2011 CPIM means Communist Party of India (Marxist) becomes the weak team. Many leader and members had gone to TMC or other pary. CPIM was on the power for 34 years. And after that on 2016 their vote percentage become 43%. And on 2019 Loksava Election CPIM only got 7% of vote.
According to Netigen CPIM is not as much stronger. Meanwhile they shake their hand with Congess all India party and Also with Islam panthi.
On the recent 28th February 2021 Abbas Siddique roared from Briged "Bhagidari korte esechi". The Moydan was full of comrades and the supporters. There was literally a man wave happened.
More than thousands people were get together on the field.
CANDIDATES
TMC party has already announced their candidates for Bidhan Sava by today, 5th March. Mamata Banerjee announced all the names through media.
She will stand from Nandigram and Bhabanipur herself.
BJP party hasn't announced their candidates yet.
CPIM announced their candidates today 5th March but not completed yet.
SLOGANS
Slogans are becoming very powerful for the election.
The most powerful slogan on Bengal is "Khela hobe", that means "Game is on", a rap song which was written by a 25 years old civil engineer and member of TMC , Debangsu Bhattacharya.
The youth of TMC are shaking with song. And it's gone too much viral that everywhere of bengal even on a weeding party, there was sounding "Khela hobe".
Even position parties like BJP & CPIM are also using this slogan in their procession.
WHO WILL GET THE VICTORY?
In this situation we can see the fight will be neck to neck. It's very difficult to say that which party is strongest one. Because everyone has their own milestone. It's very good to see that who will win.
What do you think?
Is Mamata Banerjee will sit again as CM? Or Bengal will choose new one? Or want to get back the past one?
Comment below… Thank you
You can read this article about latest news=
https://m.thewire.in/article/politics/west-bengals-landscape-shift-party-society-caste-politics
Read my another article =
https://www.unveil.press/do-you-knwo-how-to-make-money-from-instagram/